Fostering Excellence in Internal Medicine
Join the Louisiana Chapter and your Internal Medicine colleagues on March 3-4 for the 2023 Annual Scientific Meeting at the LSU Medical Education and Innovation Center in Baton Rouge to learn, recharge and facilitate face to face discussion with peers, chapter leaders and guest speakers.  There is a Zoom option available for anyone who is unable to join us in person. 
Join your internal medicine colleagues at the next LA Chapter scientific meeting March 3 - 4, 2023:
Earn CME credits and MOC points and connect with other internists who know your challenges and can help you find solutions.
Experience top-notch education from expert faculty, meet new people and connect with old friends, and learn about ways to get involved with our Chapter.
This meeting will help you meet your needs as a physician and help you provide the best care for your patients using the latest information.
We look forward to seeing you in LSU Medical Education and Innovation Center, Baton Rouge LA!
Angela C. Johnson, MD, FACP
ACP Governor, Louisiana Chapter
---
Meeting Highlights
Updates in Cardiology, Nephrology, and Rheumatology
Diabetes Management and Depression Management for Internists
Medication Management for older patients
Food as Medicine and Financial Wellness
Hospitalist Update
Social Determinants of Health
ACP Personalized Learning Programs
Program Committee
Lauren Barfield, MD, FACP, Program Chair
Anne Carrere, MD
Vince Cataldo, MD, FACP
Lee Engel, MD, FACP
Angela Johnson, MD, FACP
James Morris, MD, FACP
Marlon Joseph, MD, FACP
Wartelle Castille, Jr, MD, FACP
Agenda
Access the session handouts by clicking the session title links within the Agenda below.
Friday, March 3
Time
Session
8:00-9:00 AM
Update on Heart Failure with Preserved Ejection Fraction: Diagnosis and Treatment


Frank W. Smart, MD, FACP

9:00-10:00 AM
Depression in Primary Care


L. Lee Tynes, MD, PhD, FACP

10:00-10:15 AM
Break
10:15-10:45 AM
Things We Do For No Reason


Michael R. Sewell, MD, FACP

10:45-11:15 AM
Updates in Primary Care


Erica Tate, MD




Anh Mai, MD, MSc

11:15-12:15 PM
Food As Medicine: Nourishing our Mind, Body & Spirit


Molly Kimball, RD, CSSD

12:15-12:30 PM
Break
12:30-1:30 PM
Business Meeting/Lunch
1:30-1:45 PM
Break
1:45-2:45 PM
Updates in Nephrology 


Bader Kfoury, MD

2:45-3:45 PM
Updates in Diabetes Management in the Inpatient and Outpatient Setting


Susan Karam, MD

3:45-4:15 PM
Rheumatology: 2023 Update


William E. Davis, MD, MACP

4:15-4:30 PM
Break
4:30-5:30 PM
Financial Wellness: How to Manage Competing Priorities, Set Goals, & Save for Retirement.


Jayme Schwartzenburg, CRPC

5:30-6:30 PM
Laureate Awards Cocktail Reception
Saturday, March 4
Time
Session
8:30-9:30 AM
Medication Management and Deprescribing in the Older Adult


Cynthia J. Brown, MD, MSPH, FACP

9:30-10:30 AM
Advancing Your Personalized Learning Program: an ACP Education Update


Davoren Chick, MD, FACP

10:30-10:45 AM
Break
10:45-11:45 AM
Social Determinants of Health as a Paradigm Shift of Priority in Population Health


Tonya Jagneaux, MD, MSHI

11:45 AM
Adjourn
During the Annual Scientific Meeting, the Chapter will hold a food & fund drive for the Greater Baton Rouge Food Bank. If you would like to bring items from the "Most Needed Items" list, there will be a collection box near the Registration Table during the meeting.
You may also scan the QR code to make a financial contribution. The QR code will also be available at the Registration Table during the meeting. All contributions are greatly appreciated!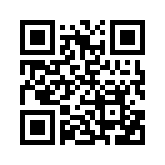 Meeting Evaluation and CME/MOC Credit
To claim CME & MOC credit or to generate a certificate of participation you will be asked to first complete an evaluation survey.
Release Date: March 4, 2023
Termination Date: March 4, 2024
---
The American College of Physicians is accredited by the Accreditation Council for Continuing Medical Education (ACCME) to provide continuing medical education for physicians.
The American College of Physicians designates this live activity for a maximum of 9.5 AMA PRA Category 1 Credit(s) TM. Physicians should claim only the credit commensurate with the extent of their participation in the activity.
Successful completion of this CME activity, which includes participation in the evaluation component, enables the participant to earn up to 9.5 medical knowledge MOC points in the American Board of Internal Medicine's (ABIM) Maintenance of Certification (MOC) program. Participants will earn MOC points equivalent to the amount of CME credit claimed for the activity. It is the CME activity provider's responsibility to submit participant completion information to ACCME for the purpose of granting ABIM MOC credit.
FAQ
Equipment and Materials
Create a Zoom Account!
Our meeting will be conducted on the Zoom platform and all registered attendees will be have links to the Zoom meeting through this page. If you do not have a Zoom account, we recommend you sign up for one before the meeting. Sign up is free. Click here to sign up.
Test Your Equipment in Advance
Please test and check your system at least 15 minutes prior to meeting. This includes your network connection, device battery life, and speakers.
We recommend you use a computer or a tablet for the best experience. The system is not responsive on a cell phone.
Control Your Environment as Best You Can
Mute other devices that might interfere with your computer audio.
Create a learning-conducive environment, eliminating as many distractions as possible. Close out of other tabs and mute notifications, if possible.
Prepare your space with anything you may need during the virtual program (appropriate chargers, note-taking materials, water, etc.).
Troubleshooting Technical Difficulties
Some networks cause slides to advance more slowly than others. If your slides are behind or you are having audio issues, please try to refresh the page.
Participant Photography
As a participant in the chapter meeting, your photograph may be taken as a focus or background subject, to be used in chapter communications. If you would not like your photo taken, please inform chapter staff.
ACP Chapter's Meeting Code of Conduct
ACP is a community that values collegiality, respect for patents and each other, and medicine's standards of ethics and professionalism. ACP members are guided by the content and spirit of the ACP Pledge and by their commitment to the ethics of medicine, including those in the ACP Ethics Manual. "Physicians' conduct as professionals and as individuals should merit the respect of the community."
ACP expects members, staff, and others who participate in events and activities involving ACP to treat others as you would like to be treated – with courtesy, respect for differences, and in ways that appropriately represent the profession of internal medicine. As set forth in ACP's An-Harassment Policy, ACP does not tolerate any form of harassment, including intimidation, hostility, or other unwelcome and offensive communication or treatment.
If you experience or observe harassing, inappropriate or otherwise unprofessional behavior, or you have concerns about how you have been treated by an ACP member or staff or anyone else at an ACP meeting or event, you may report the incident to Chapter Staff.
The chapter reserves the right to take any action deemed necessary and appropriate; including immediate removal from the meeting without warning or refund, in response to any incident of unacceptable behavior, and the chapter reserves the right to prohibit attendance at any future meeting, virtually or in person.