You are here
Kansas Governor's Newsletter August 2016
Kansas Governor's Newsletter August 2016

---
---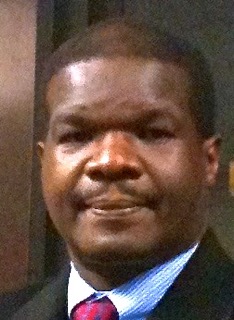 Isaac O. Opole, MD, PhD, FACP, ACP Governor
---
From the Governor
Dear ACP Colleagues,
First, I would like to thank my predecessor, Dr. Sue Pingleton for leading the chapter over a very successful four years, and for her mentorship and friendship. Dr. Pingleton has overseen the growth of the chapter into a vibrant organization, and her insight and experience has put us in a very strong organizational and fiscal position. Over the last year and a half, as I clung to her coat tails, I have learned a lot about the ACP, and in particular, about the challenges faced by our membership. I am glad that I will still be able to count on her advice, and that of the other former Governors, as I try to lead our chapter to greater heights.
I would also like to welcome and introduce my Vice-Governor, Dr. Aileen McCarthy, who has agreed to partner with me in leading the chapter into the next four years. Dr. McCarthy has been a very active member of the Kansas ACP chapter, and brings a wealth of experience from more than two decades of clinical practice in the Kansas Heartland. I look forward to a very successful collaboration.
Over the next several months, I will try to focus on knowing more about our membership and the challenges that face physicians on a day-to-day level. An area that has been in particular focus is the practice hassle that physicians face through burdensome documentation requirements, which has been exacerbated by the adoption of electronic record systems. The ACP had begun a push to advocate on behalf of our membership through the "Patients Before Paperwork" initiative, and I welcome engagement and ideas from our membership that we can forward to the national organization.
Another area that demands our focus are the proposals for physician payment reform, in particular, the implementation of the Merit-Based Incentive Payment System (MIPS), and enactment of the Medicare Access and CHIP Reauthorization Act of 2015 (MACRA). The ACP supported the passage of MACRA, and should be at the forefront in helping its members meet the thresholds for the new payment system, either through the establishment of Patient-Centered Medical Homes, or other methods. I hope the chapter can be a part of the conversation about the implementation of these important changes that will impact practices large and small throughout our state.
Please enjoy your summer, and I look forward to meeting everyone at the Chapter meeting in the fall.
---
From the Vice Governor – Aileen McCarthy, MD FACP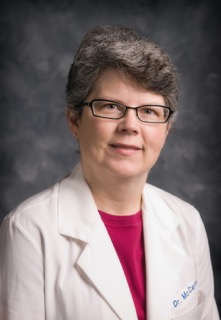 Our chapter would like to encourage our membership to consider advancement to Fellowship, we have many worthy potential candidates. Since 1975 over 35,000 physicians have advanced to fellowship, a mark of distinction representing the pinnacle of integrity, professionalism and scholarship for those who aspire to pursue careers In Internal Medicine.
Fellowship is achieved through advancement from ACP Membership, and recognizes excellence and contributions made to both medicine and the broader community in which the internist lives and practices. Fellows are authorized to use the letters FACP as long as their membership remains current.
Basic requirements for fellowship include active licensure, 2 years of ACP membership and experience in practice or academia, following residency completion and board certification. Additional professional accomplishment in continuing education, active ACP participation, publication, or leadership are also required.
Application for fellowship includes an updated CV, a fee and supporting letters from 2 ACP fellows or Masters in addition to completion of an application form.
New fellows are invited to be recognized at the Convocation at the Annual ACP Meeting. It is a ceremony of tradition, transition, renewal and celebration.
If you are interested in fellowship, please contact Dr. Opole or myself, or review the various pathways to fellowship online.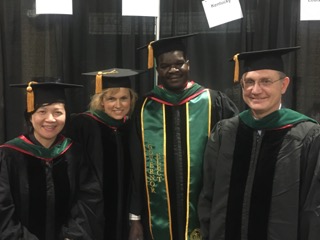 New KS ACP Fellows Walk Convocation: Jenna Chaung, MD, FACP, Jennifer Jackson, MD, FACP, Governor Isaac Opole, MD, PhD, FACP, and Bradley Marples, MD, FACP
---
Leadership Day - Bradley Marples, MD FACP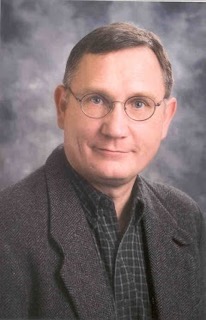 May 3nd and 4th was the annual Leadership Day on Capitol Hill. The Kansas ACP delegation consisted of Aileen McCarthy, Isaac Opole, Susan Pingleton, Benjamin Quick, Segen Chase, Donna Sweet and Brad Marples.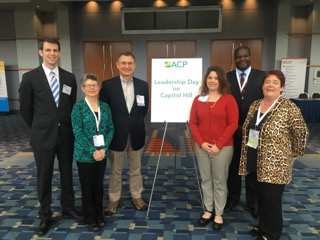 Benjamin Quick, MD, Aileen McCarthy, MD FACP, Brad Marples MD FACP, Segen Chase MD FACP, Isaac Opole, MD PhD FACP, and Kris Rahm, Regional Executive Director
There were informative talks the first day followed by visits to all of the Kansas Congressional offices on the 4th. We heard from Mandy Cohen, MD, MPH the COO and Chief of Staff at CMS, and Marci Nielsen, PhD, MPH, formerly with KU, now the President and CEO of the Patient-centered Primary Care Collaborative, among other great speakers. Congress was in recess, so none of our legislators were present, but we met with key staffers and delivered our message. Topics included improving the care for patients with chronic disease, improving HIT, improving Telemedicine, stemming the rise in opioid abuse, stopping skyrocketing prescription costs, integrating behavioral health into primary care and making the funding of graduate medical education more effective. Leadership Day was followed by Internal Medicine 2016 and Washington DC was a great site for a meeting in May. You should all consider going to Leadership Day in the future.
---
From MU to ACI - Samer Antonios, MD FACP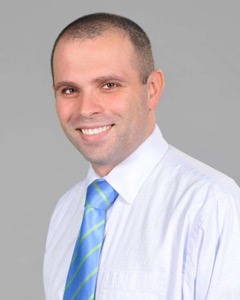 What is the difference between Meaningful Use and Advancing Care Information for eligible physicians?
The Medicare Access and CHIP Reauthorization Act (MACRA) of 2015 made significant changes to how Medicare will pay physicians. MACRA repealed the Medicare physician sustainable growth rate (SGR) formula and, instead, provided predetermined payment increases. MACRA also called for a new two-track payment system. The goal is to tie an increased percentage of physician payments to outcomes through the Merit-based Incentive Payment System and to stimulate the adoption of "alternative payment models" (APMs). MIPS components include:
Quality
Resource use
Advancing Care Information′
Clinical practice improvement
Although the term of "Meaningful Use" is no longer used in the regulation, the concept of using an electronic health record and attesting for its appropriate use is still required and impacts the overall score. This is now called "Advancing Care Information" and it is recommended that physician continue to pay attention to the details that govern the methodology of meeting this particular component of MIPS. There are however some noteworthy changes. Physicians can report as individuals or groups. The scoring is based on two categories: A Base and A Performance Score (which is significantly different than Meaningful Use). The Base score includes patient electronic access to records, coordination of care through patient engagement (through the patient portal), electronic prescribing, health information exchange and public health and clinical data registry. Failure to meet requirements to protect patient health information in EHR causes a significant point penalty in the performance category. More flexibility has been built in choosing measures to report for the performance score and reporting requirements for CPOE and Clinical Decision Support Objectives have been removed. Furthermore, ACI opens the door for optional reporting for NPs, PAs, CNS, CRNAs. In the overall performance calculation for MIPS, ACI has a percentage weight of 25% and100 points are needed to get a full score.
The changes are going to make it somewhat easier for physicians to attest for this category within MIPS, but attention to details and understanding the process and deadlines is still warranted. ACP provides further resources regarding MACRA, APMs and MIPS and I recommend checking the ACP website for more details.
---
Student Representative Update – Ray Segebrecht
The Kansas Chapter of the American College of Physicians and the Internal Medicine Interest Group (IMIG) joined forces this past spring on campus to co-host a campus lunch event, featuring Dr. Susan Pingleton, Immediate Past Governor of the ACP Kansas Chapter and KUMC Associate Dean of Continuing Education/Professional Development, as the key-note speaker. More than 40 KU School of Medicine students signed up for the event, including Neil Phillips, Nadia Hamid, and Bryce Volk, the current IMIG co-presidents, who helped plan and facilitate it. The program provided an excellent opportunity to learn about the ACP and its role in medicine and society as well as resources freely available from the ACP to medical students. Additionally, participants had the opportunity to ask questions they had related to the ACP, physician advocacy and the role of physicians in politics and public affairs.
"I thought the attendance for this session was great," Dr. Pingleton wrote, "as well as were the questions and comments."
This October, the ACP Kansas Chapter, in follow-up to a thoughtful recommendation from Dr. Isaac Opole, Governor of the ACP Kansas Chapter and KUMC Assistant Dean of Student Affairs, plans to team up with KUMC Rural Health Education and Services to host another lunch meeting for students. This one will feature an internal medicine physician from rural Kansas to discuss the experience of practicing internal medicine in a rural area in the state and, in turn, rural opportunities for budding future internists who are now students at the KU School of Medicine. Director Joyce Grayson and Assistant Director Andrea Ellis of Rural Health Education and Services deserve special thanks for their support and help in planning the event.
"The Kansas ACP is glad to be part of this collaboration," said Dr. Opole wrote, "and I hope we can expand our horizons in a mutually beneficial way."
---
KS ACP Welcomes New Membership Committee Chair – Segen Chase, MD FACP

As we announce the new Membership Committee Chair, I would like to thank outgoing Chair Ky Stoltzfus, MD FACP, for his leadership and service to the chapter. Our continued growth and diversity reflect hard work by him and his respective committee.
Dr. Chase attended medical school at the University of Kansas and did her clinical training on the Wichita campus. She completed her residency at the University of Nebraska Medical Center and began her private practice in traditional Internal Medicine in Manhattan, KS. Dr. Chase serves as a Clinical Assistant Professor at the University of Kansas School of Medicine-Wichita and regularly teaches students from KUMC-Wichita, Kansas City University of Medicine and Biosciences, as well as pre-medical students at Kansas State University. She is a past co-chairperson for the Kansas ACP Council of Early Career Physicians and a founding member. She is Past- President of the medical staff at Via Christi Hospital, Manhattan. She and her husband have two children and are involved in music and children's ministries in their church as well as strong supporters of music and arts in the community.
---
Call for Spring 2017 BOG Resolutions
Are you concerned about a practice or clinical issue or have an idea you'd like to suggest? If so, you might consider submitting a resolution to your Governor or chapter council.
Initiating a resolution provides ACP members an opportunity to focus attention at the ACP national level on a particular issue or topic that concerns them. Participating in the Board of Governors resolutions process provides the ACP grassroots member a voice and allows you to shape College policy that impacts the practice of internal medicine.
Members must submit resolutions to their Governor and/or chapter council. A resolution becomes a resolution of the chapter once the chapter council approves it. If effecting change interests you, the deadline for submitting new resolutions to be heard at the Spring 2017 Board of Governors Meeting is September 28, 2016.
Share your good idea with us. Draft a resolution.
---
Congratulations to our Newest Kansas Fellows
Johanna McCullagh, MD FACP, Lake Quivira
Mohamad Sandid, MD FACP, Wichita
Muhammad Toor, MD FACP Shawnee
---
Welcome to our Newest Members
Zaheer Ahmed, MD, Mission
Ayman Albakour, MD, Mission
Maggie Barnthouse, MD, Leawood
Charles Bengtson, MD, Wichita
Leah Brandon, DO, Overland Park
Donald Campbell, MD, Westwood
Jennifer Capra, DO, Prairie Village
Madhav Desai, MBBS, Kansas City
Megan Dingwall, MD, Wichita
Maya Estephan, MD, Hutchinson
Brietta Forbes, MD, Overland Park
Brian Guhl, MD, Wichita
Josef Hannah, DO, Kansas City
Youness Hussein, MD, Wichita
Sara Ifteqar, MBBS, Mission
Najla Itani, MD, Wichita
Bhairvi Jani, MBChB, St. Louis
Gabriel Johnson, DO, Mission
Matthew Jones, DO, Overland Park
Jennifer Kendall, MD, Leawood
Jessup Kenyon, Kansas City
Julie Kielt, MD, Wichita
James Kim, MD, Garden City
Jacqueline Kitchen, MD, Kansas City
Heather Klatt, MD, Hays
Benjamin Mulloy, MD, Prairie Village
Venkat Nutalapati, MBBS, Oro Valley
David Paulk, DO, Kansas City
Matthew Pflederer, MD, Kansas City
Syed Raffi, MD, Wichita
Lou Sabih, MD, Overland Park
Nathan Sanderse, MD, Prairie Village
Patrick Seitz, DO, Wichita
Sarah Stolte, MD, Overland Park
Mohammad Taha, MD, Overland Park
Fred Tanzer, MD, Wichita
Rafael Torosyan, MD, Mission
Mohinder Reddy Vindhyal, MD, Andover
Brandon Weckbaugh, MD, Mission
Josh Wyckstandt, MD, Independence
Harathi Yandrapu, MBBS, Overland Park
Peniel Zelalem, MD, Shawnee
Daniel Zimmerman, MD, Kansas City
Ayesha Zuberi, MD, Wichita
---
Important Dates – Mark your Calendars
October 12 Fall Council Meeting Lenexa, KS
October 12-14 Annual Scientific Meeting Lenexa, KS
March 30-April 1 IM 2017 San Diego, CA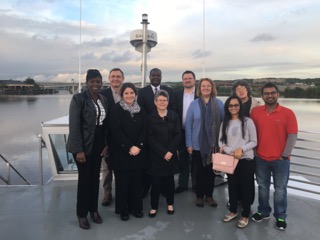 KS ACP physicians cruised the Potomac during IM2016 in Washington, DC
---
Annual Scientific Chapter Meeting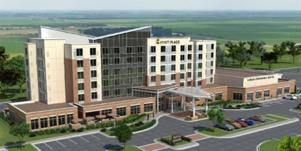 October 12-14, 2016
Meeting Site:
Hyatt Place Kansas City
8741 Ryckert St.
Lenexa, KS 66219
Reservations: 913-742-7777
Rooms Released September 12, 2016
Meeting Brochure & Registration