You are here
GOVERNOR'S NEWSLETTERJune 2015
GOVERNOR'S NEWSLETTERJune 2015

---
---
From the Governor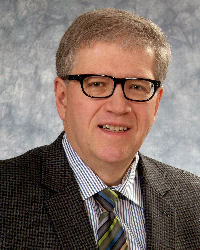 J. Matthew Neal, MD, MBA, CPE, FACP, FACE, FACPE, ACP Governor
I hope everyone is having a good start to summer and has some vacation time scheduled. As usual, there are lots of great things going on at ACP. Just returned from Leadership Day, where we discussed hot advocacy issues (see below). As I enter my final year as Governor, I reflect on the things we have accomplished, and the tasks yet to do. The MOC (Maintenance of Certification) issue continues to be one that I will keep you informed about as much as possible. I know the Indiana Chapter will be in great hands with our Governor-elect, Dr. Brad Allen.
---
Leadership Day 2015 Recap
ACP's annual advocacy session, Leadership Day, took place at the Westin DC City Center in Washington, DC on May 20-21. The first day consisted of an advocacy workshop and presentations by several faculty and congressional staff members.
While SGR is dead, a number of other important issues were addressed. A summary of ACP's policy issues can be found here:
https://www.acpservices.org/leadership-day/policy-priority-issues
The second day consisted of a brief meeting at the hotel followed by meetings with our members of Congress and their staff. Our delegation this year consisted of me, Brandon Dickey (our ACP Services President), Jeff Glant, Lina Gordy (IUSM resident) and Amanda Ngouajio (IUSM student). Thanks to Jeff Glant for again making the appointments with Congressional staff.
---
Indiana ACP Resident/Fellow Member Social Event-June 20, 2015
The Indiana RFM Council has organized a social event for residents and fellows at the Triton Tap, 915 Broad Ripple Ave, Indianapolis, on Saturday, June 20 from 3-5 pm. This event is free (3 drinks per person) and snacks will be provided. Info on Triton Tap can be found on their Web site at www.tritontap.com.
---
Indiana Chapter Webinar - "Mentoring Medical Students and Early Career Physicians"
June 16, 2015 1800-1900 EDT
J. Matthew Neal, MD, MBA, CPE, FACP, FACE, FACPE Governor, Indiana Chapter
Register here: https://attendee.gotowebinar.com/register/6775571447836022017
Objectives:
To effectively understand the principles of mentoring students and early career physicians.
To understand techniques that work best when becoming a mentor.
To learn how to best match up mentors with potential mentees to encourage maximum participation and outcomes.
Indiana University Health Ball Memorial Hospital is accredited by the Indiana State Medical Association (ISMA) to sponsor continuing medical education for physicians. IU Health Ball Memorial Hospital designates this live activity for a maximum of 1 AMA PRA Category 1 Credit™. Physicians should claim only the credit commensurate with the extent of their participation in the activity.
---
ACP Releases High Value Care Screening Advice for Five Common Cancers
In a paper published in Annals of Internal Medicine, Screening for Cancer: Advice for High-Value Care From the American College of Physicians, ACP issued advice for screening average risk adults without symptoms for five common cancers: breast, colorectal, ovarian, prostate, and cervical.
http://annals.org/article.aspx?articleid=2294149
---
Centennial Spotlight: The American Society of Internal Medicine (ASIM)
A historic event happened on July 1, 1998: the merger between ACP and ASIM. This merger required much work on the behalf of both parties and significantly increased the voice of internal medicine. Details of this merger can be found here:
http://www.acpinternist.org/archives/1998/07/2culture.htm
I think it only proper to acknowledge our past Indiana ASIM presidents, many of whom have served in leadership positions on the ACP Chapter Council:
ASIM Past Presidents
Robert B. Sanderson, MD, (1957-1958), Deceased
Steven L. Johnson, MD, (1958-1959)
Sherman L. Egan, MD, (1959-1960), Deceased
Richard N. Kent, MD, (1960), Deceased
Arthur B. Richter, MD, (1960-1961), Deceased
George W. Willison, MD, (1961-1962), Deceased
Lowell H. Steen, MD, (1962-1963)
E. Paul Tischer, MD, (1963-1964), Deceased
Ben Z. Klatch, MD, (1964-1965), Deceased
Charles M. Sinn, MD, (1965-1967)
I. E. Michael, MD, (1967-1968), Deceased
Louis F. Sandock, MD, (1968-1969), Deceased
Evart M. Beck, MD, (1969-1970)
Joel W. Salon, MD, (1970-1971), Deceased
D. Edmund Storey, MD, (1971-1972), Deceased
Robert L. Rudesill, MD, (1972-1973)
John L. Ferry, MD, (1973-1974), Deceased
Thomas W. Alley, MD, (1974-1975)
Evart M. Beck, MD, (1975-1976)
Douglas H. White, Jr., MD, (1976-1977)
Charles W. Magnuson, MD, (1977-1978), Deceased
Fred Alder, MD,(1978-1979)
Charles W. Magnuson, MD,(1979-1980), Deceased
James E. Cassady, MD,(1980-1982), Deceased
Ramon S. Dunkin, MD,(1982-1984)
Dennis E. Stone, MD,(1984-1986)
Edward Ross, MD,(1986-1987)
L. Craig Miller, MD,(1987-1988)
Paul Terry Batties, MD,(1988-1990)
Neil E. Irick, MD,(1990-1992)
Randall A. Lee, MD,(1992-1994)
James M. Vandivier, MD,(1994-1996)
Cheryle D. Southern, MD,(1996-1998)
---
Save the Date: ACP Indiana Chapter Annual Scientific Meeting: November 6-7, 2015
The 2015 Indiana Annual Meeting will take place on November 6-7, 2015 at the Renaissance North Hotel in Carmel. We are currently planning our scientific sessions to provide another great experience for all. More details will follow when they are available.
---
Celebrate 100 Years of ACP!
2015 marks the 100th anniversary of the American College of Physicians. The College is planning a variety of special Centennial-related events to celebrate the occasion-we invite you to be a part of the jubilation. See here for more details: http://im2015.acponline.org/for-meeting-attendees/centennial-events
Over the next few months we will be highlighting specific historical information about the Indiana Chapter, including past leaders of the Chapter-past Governors and past Presidents of the American Society of Internal Medicine (ASIM). ACP merged with ASIM in 1998. On the National ACP Web site you can find a timeline of the first 100 years of ACP as well as other factoids about the world's largest medical specialty organization!