You are here
GOVERNOR'S NEWSLETTERDecember 2014
GOVERNOR'S NEWSLETTERDecember 2014

---
---
From the Governor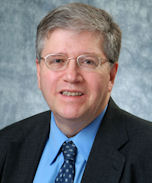 J. Matthew Neal, MD, MBA, CPE, FACE, FACP, ACP Governor
The months of November and December have been full of opportunities for us to reflect upon what we are thankful for. I hope that everyone had a wonderful Thanksgiving holiday and I wish everyone happy holidays for the rest of the year. While many issues in medicine seem very frustrating right now, I am thankful for still being able to help my patients every day. As an endocrinologist, I am grateful for new medications and genetic testing that can help patients to a degree not possible several years ago. So hopefully we can all reflect on the good things in our lives, take a few moments to help the less fortunate, and not dwell on negative things.
---
Hold The Date-Women in Medicine Event Saturday, March 7
Please hold the date for the March 7, 2015 WIM event to be held at IU Health Saxony Hospital in Fishers from 9-11:30 AM. The speaker will be Dr. Theresa Rohr-Kirchgraber; her presentation will be entitled "Eating Disorders: From Binge to Restriction and Everything in Between."
Registration details will follow.
Indiana University Health Ball Memorial Hospital is accredited by the Indiana State Medical Association (ISMA) to sponsor continuing medical education for physicians. IU Health Ball Memorial Hospital designates this live activity for a maximum of 2.0 AMA PRA Category 1 Credit™ each. Physicians should claim only the credit commensurate with the extent of their participation in the activity.
---
Register Now-2015 Annual Meeting!
The 2015 Annual Meeting will be held April 30-May 2 in Boston, with pre-courses on April 28-29. See this Web page for registration information, and I hope to see you there. Be sure to make your hotel reservations in plenty of time.
---
Celebrate 100 Years of ACP!
2015 marks the 100th anniversary of the American College of Physicians. The College is planning a variety of special Centennial-related events to celebrate the occasion-we invite you to be a part of the jubilation. See here for more details.
---
Indiana Chapter Wins 2014 Chapter Excellence Award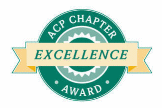 I am pleased to announce that our chapter is in receipt of the 2014 Chapter Excellence Award! The award recognizes chapters which successfully meet the standards for managing a chapter. In order to achieve the Chapter Excellence Award, chapters must meet all basic criteria and seven optional criteria. Criteria include such activities as formulating an effective Governor's Council and committees, communicating frequently with membership, providing educational opportunities, recruiting and advancing members and celebrating membership through local awards. I would like to extend a special thanks to those chapter members who assisted me in all of these endeavors!
---
Meaningful Use Regulations Released for 2015
CMS has released a new rule on the meaningful use of electronic health records (EHR) systems. The rule added some flexibility to the requirements for reporting in 2014, allowing physicians different options to successfully complete reporting. However, the rule also established onerous requirements for 2015, requiring reporting for the entire year. Under the meaningful use program physicians demonstrate that they are using certified EHR systems in their practice to improve patient care. Read more about what ACP has to say about the Meaningful Use program.
---
ACP Offers Resources on Ebola Virus
As the situation with the Ebola virus outbreak continues to evolve, please be aware of resources to help you and your health care teams.
We encourage you to visit the CDC Ebola website for the most updated information on the Ebola virus outbreak and to share this information with your colleagues and networks. The CDC recently posted the following resources to help practicing physicians and health care teams best identify risks related to Ebola and treat accordingly:
As a reminder, ACP has free clinical information and resources available to all members of the health care community and the public at large. Annals of Internal Medicine has published several articles about the virus on an emergency access initiative page. ACP Smart Medicine, the College's Web-based clinical decision support tool, includes a module on Ebola and Marburg viruses that contains evidence-based information about prevention, diagnosis, and therapy. The Ebola module is designed to help physicians advise patients who present with symptoms and who traveled to rural sub-Saharan Africa or had occupational exposure. ACP's website also includes links to information on volunteer opportunities with AmeriCares, USAID, and Medical Teams International.
---
The 2nd Annual Teaching Value & Choosing Wisely Challenge
Around the world, the capabilities of modern medicine are being delivered inside of health systems with staggering complexity. Too often this complexity leads to avoidable harm and unsustainable cost. Moreover, clinicians rarely have the training and support necessary to deliver value, defined as the best possible care at the lowest possible cost.
To help address this gap, Costs of Care (an American nonprofit) is launching the second annual Teaching Value & Choosing Wisely® Challenge to identify the most promising innovations and bright ideas that can be successfully implemented on a larger scale. The challenge is open to students, postgraduate trainees, and faculty of any health profession. Participants will submit short abstracts that either describes a project they have already implemented or an idea for a project they believe could have promise.
Submissions are due by January 15, 2015 and will be reviewed by five internationally renowned healthcare luminaries (to be announced). Three participants will be invited to share their innovations at a marquee event, "Award-Winning Innovations in High-Value Care" at the 100th anniversary meeting of the American College of Physicians (to be held April 2015 in Boston, MA).
---
New, Free CME is available from Annals of Internal Medicine!
Introducing The Consult Guys! A unique and entertaining way to earn FREE CME from Annals of Internal Medicine! The Consult Guys make learning a pleasure!
Hosted by Geno Merli & Howard Weitz, two, seasoned clinicians, educators, and comedians who answer questions from preoperative evaluations to clinical puzzlers. Each episode reviews topics essential for anyone practicing internal medicine or its subspecialties.
Enjoy, learn, and laugh while Geno and Howard entertain and teach you on their medical consult talk show:
Watch the videos and then take the companion CME quizzes
ACP Members and Annals subscribers can earn .5 CME credit per quiz. Nonmembers can purchase tokens for CME.
2 premier episodes are available now
Episode 1: Cleared for Surgery? Perioperative Risk Assessment
Episode 2: Stumper: A 23 year old with a myocardial infarction - will you get the right diagnosis?
Tune into a new episode each month.