You are here
Governor's Newsletter September 2014
Governor's Newsletter September 2014

---
---
From the Governor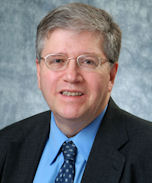 J. Matthew Neal, MD, MBA, CPE, FACE, FACP, ACP Governor
As summer comes to a close, I hope that you all have enjoyable and productive months ahead. Remember to mark your calendar for the Indiana Chapter Meeting Oct. 31-Nov.1 at the Embassy Suites North in Indianapolis (details below). The registration link will be available soon. It's also not too late to think about attending the ACP National meeting in Boston from April 30-May 2, 2015.
This month's Newsletter covers continued MOC updates, webinar/meeting information, and other informational items.
As always, please feel free to contact me for any input you might have. It is an honor to serve the Indiana Chapter.
---
ABIM Maintenance of Certification Update
Dr. Steven Weinberger, Executive Vice President and CEO of ACP, recently sent this update on the MOC process to members:
As ACP has been advocating for a variety of changes in the ABIM Maintenance of Certification (MOC) process, one of the important areas of concern that we have brought to ABIM's attention is the way it reports whether a diplomate is participating in the MOC program. The current wording is: Meeting Maintenance of Certification Requirements: Yes/No. This statement is often confusing, particularly when referring to diplomates with time-unlimited certificates (the so-called "grandfathers"). Such a physician could be listed as "Certified" but "not meeting requirements." Use of the word "requirements" is problematic, as participating in MOC for the physician with a time-unlimited certificate is voluntary.
We are pleased to report that ABIM has just released a statement indicating that its leadership "agreed that the current language used for reporting whether or not ABIM Board Certified physicians are meeting requirements in ABIM's new MOC program is causing legitimate confusion. These physicians are encouraged but not required to participate in MOC for those certifications." As a result, ABIM "is exploring what changes to the reporting language can be made, working closely with ABMS [the American Board of Medical Specialties, the umbrella organization over all the medical specialty boards]."
We will continue to advocate with ABIM for a change in the way that participation in MOC is reported on its websites. We believe that the word "requirement" should be removed for all diplomates, and that the website should prominently state that participation in MOC is voluntary for physicians with time-unlimited certificates. We are also working through the Council of Medical Specialty Societies (CMSS), the specialty society liaison to ABMS, to address the wording of ABMS' website reporting, which is the same as ABIM's. The CMSS Board has approved ACP's request for CMSS to advocate for change in reporting on the ABMS website.
ACP leadership is encouraged by ABIM's willingness to explore changing the language on their website, which has been an area of concern for many of our members. We will continue to work to achieve the best outcome for our members and their patients, around this issue and others, and to address the concerns expressed by our members and the internal medicine community.
ACP leadership is encouraged to hear of ABIM's proposed changes to its MOC program. However, we are steadfast in our commitment to working with ABIM toward more substantial and meaningful reform measures to its MOC program, and will continue to explore many options. We will continue to work to achieve the best outcome for our members and their patients that will be true to our stated mission: To enhance the quality and effectiveness of health care by fostering excellence and professionalism in the practice of medicine.
---
Strengthen Our Chapter: Participate in ACP's Recruit-a-Colleague Chapter Rewards Program!
The American College of Physicians and the Indiana Chapter encourages all members to help strengthen our chapter by recommending ACP membership to colleagues. By joining the College, your colleagues will enrich their clinical knowledge and skills and have access to all of the ACP member benefits that you enjoy.
To thank you for your dedication to our organization, ACP offers incentives to members and their chapters that recruit new members through the Recruit-a-Colleague Chapter (RACC) Rewards Program.
As with the national Recruit-a-Colleague Program, the RACC Program rewards successful individual recruiters with dues credits for each new full Member or Physician Affiliate member recruited and a chance to win a trip to the annual Internal Medicine meeting. In addition, the RACC Program also provides rewards to the recruiters' chapters, including funding for chapter activities and complimentary registrations to the annual Internal Medicine meeting.
The Recruit-a-Colleague Chapter Rewards Program runs annually from April 1 through March 15.
To participate, simply forward to your colleagues a membership application. To qualify for the program, your name must be listed on the recruiter line of the application, and the form must include the code RACC.
Thank you for your help in strengthening our chapter!
---
ACP Leadership Academy
The ACP Leadership Academy provides members with training and resources to prepare you for leadership roles in your organization and in the greater healthcare environment.
Formal Leadership Training
In partnership the American College of Physician Executives (ACPE), ACP offers live meetings, faculty-led online courses, and self-study modules to help fill gaps in your leadership knowledge and to build your CV - all while earning CME.
ACP members receive the ACPE member rate on all courses plus an additional 15% on selected courses.
Earn ACP Certificates of Completion for each course you finish.
Courses count toward becoming a Certified Physician Executive (CPE) or toward a master's degree program in medical management from one of four prestigious universities.
---
Introducing ACP Smart Medicine: ACP's new web-based, mobile-optimized clinical decision support tool
The American College of Physicians has released ACP Smart Medicine, a web-based clinical decision support tool developed specifically for internal medicine physicians containing 500 modules that provide guidance and information on a broad range of diseases and conditions.
Integrated with content from Annals of Internal Medicine, ACP JournalWise, and ACP's clinical practice guidelines with a display that automatically adjusts to desktops, smartphones, and tablets, the clinical recommendations in ACP Smart Medicine are evidence-based and rated based on the quality of the underlying evidence. Information is continually updated through triggered updates with new, relevant content and guidelines. Additionally, ACP High Value Care recommendations identify care activities that offer little benefit to patients.
ACP Smart Medicine also offers easy access to submit for CME credit. Physicians can select modules from the list of content areas they have reviewed, answer a question, and submit for CME credit.
ACP Smart Medicine is available as a free benefit to ACP members and can be purchased by non-members.
---
2014 Governor-Elect Election Update
I am happy to announce that the Governors' Subcommittee on Nominations has approved our slate of two candidates for the Governor-Elect election this fall: Bradley Allen, MD, FACP, and Randall Lee, MD, FACP. Both candidates are from Indianapolis and further biographical information will be presented to you soon. I would like to thank our Nominations Committee members: Heidi Lakanen, MD, FACP (Chair), Brad Sutter, MD, FACP, and Deepak Azad, MD, FACP for selecting such highly qualified candidates. Don't forget to vote!
The successful candidate will become Governor-Elect in April 2015 and Governor in April 2016 until April 2020.
---
2014 Indiana Chapter Meeting Update
The 2014 Indiana Chapter Meeting will be on October 31 and November 1, 2014 (Friday-Saturday) at the Embassy Suites North, 3912 Vincennes Rd, Indianapolis, IN. Friday will be the Scientific Meeting, and our Education Committee (headed by our Program Chair, Dr. Randy Lee) is working on an excellent slate of presentations. Halloween costumes are optional.
Saturday will be ABIM Self-Assessment Modules, topics to be announced, along with an afternoon presentation on ICD-10. As with last year, we will have a reception on Thursday evening, October 30, with poster judging to follow that.
---
Upcoming Indiana Chapter Webinar
"Avoiding Pitfalls in Completing Credentialing & Licensing Applications"
Michelle R. Altobella, JD
Vice President & General Counsel
Indiana University Health Ball Memorial Hospital
Le Anne Wilson
Manager, Physician Support Services
Indiana University Health Ball Memorial Hospital
Wednesday, September 10, 2014
6:30 PM EDT
Objectives:
Understand the scope of questions that will be asked on credentialing and licensing applications.
Realize the need to be correct and truthful when responding to questions and when to seek legal or other counsel if uncertain.
Understand potential ramifications of incorrectly answering questions on credentialing or licensing applications.
Please register.
Indiana University Health Ball Memorial Hospital is accredited by the Indiana State Medical Association (ISMA) to sponsor continuing medical education for physicians. IU Health Ball Memorial Hospital designates these live activities for a maximum of 1.0 AMA PRA Category 1 Credit™ each. Physicians should claim only the credit commensurate with the extent of their participation in the activity.
---
Call for Abstracts for 2014 Indiana Chapter Meeting
Below is the Call for Abstracts for the Indiana Chapter Abstract/Poster competition. This year we will be including fellows in training and 4th year chief residents in the competition.
In addition to the categories of Clinical Vignette, Research, and Patient Safety/QI, we will be adding the category of High-Value, Cost-Conscious Care. ACP's High Value Care (HVC) initiative is a broad program that connects two important priorities for the College:
Helping physicians to provide the best possible care to their patients;
Simultaneously reducing unnecessary costs to the healthcare system.
The deadline for submission is Friday, September 5, at midnight EST.
---
DEA issues new rule to reschedule hydrocodone products
Last Friday, the U.S. Drug Enforcement Administration (DEA) issued a new rule to reschedule hydrocodone combination products from Schedule III to Schedule II. This will include hydrocodone combination drugs such as Vicodin®, Lortab® and Norco®. The rule will take effect 45 days from Friday, on Oct., 6, 2014. We will provide further details in the near future.
---
Items of Interest
Health Facilities, Physicians Hope For Greater "Flexibility" In Medicare "Two Midnight Rule" For Reimbursement.
Modern Healthcare (8/21, Herman, Subscription Publication) reports that "providers, regulators and healthcare observers" are unclear on whether "the heavily criticized" Medicare "Two-Midnight Rule" will "hold up in its current makeshift form." In May CMS asked for "public comment on how to improve payments for short stays" in light of "the rule's unpopularity." Most agree that the rule is "unlikely to be scrapped" but they hope it may "take a new form with more flexibility."
Average ACA Premium Increase Will Be 8.2 Percent Next Year.
The Huffington Post (8/21, Young) reported that while "most people will pay more for health insurance next year," whether they get coverage through their employer, on their own, through an exchange, or directly from an insurer because health insurance prices "tend to go up," available information "indicates the doomsayers were wrong, and premiums under President Barack Obama's health care law aren't going through the roof." According to PricewaterhouseCoopers, "which has conducted the most thorough review to date," the average increase for ACA plans "will be 8.2 percent next year in 29 states and the District of Columbia where data about health insurance premiums for 2015 are available."
ACA Challengers Ask DC Circuit To Let SCOTUS Make Subsidies Decision.
The Washington Times (8/21, Howell) reports that those challenging the Affordable Care Act "have asked a federal appeals court to stand down and let the Supreme Court decide whether the government may give subsidies to people who used the federal health exchange, a standoff that threatens to upend the health overhaul." The Circuit Court of Appeals for the DC Circuit "previously ruled against President Obama in a 2-1 decision that said subsidies may only flow to health exchanges set up by states, based on a phrase in the Affordable Care Act that suggests that is what Congress intended." The ruling "invalidated an IRS rule that extended subsidies to exchanges in every state," but the Administration "wants the entire court to review the case 'en banc,'" arguing that lawmakers "never intended to treat various states differently," and that "cutting off subsidies to about two-thirds of the states could ruin Obamacare."
Column: Affordable Cost Of Care Gains Made By Medicare Part D Are Reversing.
Paula Span writes in the New York Times (8/21) "The New Old Age" blog about the recent findings of a team of Harvard medical researchers that suggest the "improvements" made in senior care affordability from Medicare Part D have "reversed" in recent years. In 2005, she notes, "the year before Part D, nearly 15 percent of elderly beneficiaries acknowledged what the researchers...called 'cost-related non-adherence,' meaning people stopped taking prescribed medications, skipped or reduced doses to make drugs last longer, or delayed refills." In 2007, "the proportion" of seniors pursuing this cost strategy "dropped to 11.3 percent in 2007," and then "to 10.2 percent in 2009." In 2011, however "it rose again to 10.8 percent." A few reasons for this trend could be that "Part D plans...appear to be covering fewer medications." Additionally, "They may require pre-authorization from a doctor - another hurdle. People may be facing more restrictions."