You are here
GOVERNOR'S NEWSLETTERDecember 2015
GOVERNOR'S NEWSLETTERDecember 2015

---
---
Message From the Governor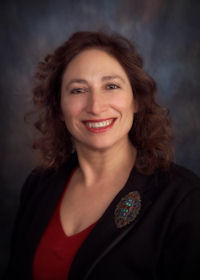 Banu E. Symington, MD, FACP, ACP Governor
---
2015 Chapter Excellence Award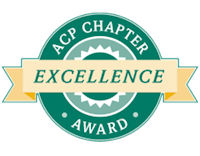 I am pleased to announce that our chapter is in receipt of the 2015 Chapter Excellence Award! The award recognizes chapters which successfully meet the standards for managing a chapter. In order to achieve the Chapter Excellence Award, chapters must meet all basic criteria and seven optional criteria. Criteria include such activities as formulating an effective Governor's Council and committees, communicating frequently with membership, providing educational opportunities, recruiting and advancing members and celebrating membership through local awards. I would like to extend a special thanks to those chapter members who assisted me in all of these endeavors! For their hard work and dedication, we received this award.
---
What's Happening
Our Governor, Banu Symington and our Governor-elect, Moe Hagman have met and are collaborating on ways to keep our growing chapter active and moving forward. Dr. Hagman will become Governor of the Idaho Chapter in May of 2016 immediately following the Internal Medicine 2016 meeting in Washington DC.
Banu Symington recently traveled to Toronto, Canada as an ACP International Ambassador. Symington spoke to the Canadian chapters about the importance of the HPV vaccine. The following is an article published in St. Luke's Population Health, October 2015.
---
The Facts on HPV Disease and Vaccination Concerns
By Banu Symington, MD
HPV is annually responsible for 33,000 new cases of cancer in the U.S. and more than 600,000 cases worldwide. HPV-related cancers occur in the cervix, anus, tonsils, tongue, and genital area. Rates of all of these cancers have increased substantially in the past 40 years. Approximately 70% of tonsil and tongue cancers are currently due to HPV, and it's predicted that by 2025, 92% will be caused by HPV! Considering the 20-year latency period, our actions now will not start to reduce HPV related cancer rates until 2035! Every day we delay means more people will get HPV-related cancers.
Infection with the carcinogenic types of HPV is preventable with childhood immunization with Gardisil or Cervarix. Infection can be transmitted with even non-intimate contact. Once chronically infected, there's no current way to eradicate this infection. HPV vaccination is safe, highly effective, and has already been shown to reduce cervical cancer rates in women 10 years after the vaccine became available. We predict it will similarly reduce rates of HPV-related anal, genital, tonsillar, and base of tongue cancers.
International vaccine expert Dr. Paul Offit says people are 20 times more likely to die of HPV-related diseases than of all other childhood infections combined. Yet HPV vaccination lags behind all other childhood immunizations. Why are we failing to protect the health of our population? Parental concerns abound about cost, side effects, and lack of need for teenagers who may not yet be sexually active.
Addressing the HPV Vaccination Challenge
Our job as informed clinicians is to provide the true medical facts. At the time of vaccination, it's reasonable to tell the parents we're offering the only anti-cancer vaccine, or we'll be giving their child the normal teenage vaccines that will help keep him or her safe. If a parent or guardian has further concerns, take time to give the true statistics of these terrible diseases. Don't be afraid to bring HPV up again at future visits, even if the family has previously declined. As we normalize the administration of this vaccine, we will change the health of our country.
---
Idaho Chapter Healthcare Improvement Committee
The chapter's new Healthcare Improvement Committee is off to a great start. Special thanks to Dr. Erich Garland, chairman of the committee, who helped keep the committee meeting on task and Dr. Robert Gluckman, Treasurer of ACP, who gave a presentation on possible issues and solutions the committee could consider. Dr. Gluckman discussed a Quality Strategic Plan including patient safety, persistent pain, transitions of care, hypertension management, and readmission strategies and actions.
The 16 member committee discussed types of problems that need to be addressed. Two issues that garnered the most interest were patient prescription adherence and transitions of care in Idaho. Problems with prescription adherence include patients not following prescription guidelines and lack of funding for prescriptions.
The committee decided to concentrate efforts on Idaho transitions of care. Better communication is needed between physicians and pharmacists and a better way for MD's to find out about patient adherence to prescribed medications. Coordination between American Family Physicians, the Idaho Hospital Association, and Idaho internists is necessary to improve transitions of care. The committee will follow-up on progress during the winter conference in January.
---


Hunt Lodge, McCall, Idaho
Annual Chapter Meeting
Registration is now available for the 39th Annual Hindson Winter Conference, January 14 - 17, 2016. Registration deadline is January 7, 2016. The annual meeting is held at the Hunt Lodge in McCall, Idaho. Registration and information is available.
Highlights of the annual chapter meeting include:
Malcolm Cox, MD, Chief Academic Affiliations Officer for U.S. Department of Veterans Affairs - "Building Health Care Value through System Redesign: Leverage at the Point of Inter-professional Care & Education"
Eileen Barrett, MD, ACP Governor of New Mexico - "Lessons from Sierra Leone for American Physicians" and "Alcoholic Hepatitis"
ABIM Internal Medicine and Hospital Medicine Maintenance of Certification (MOC) modules
Oral and poster case presentations by University of Washington medical students and residents
---
Fears, Challenges, and Opportunities: One Medical Student's Perspective
By: Brian Walker
When I applied to medical school I thought that I had done my homework and had a firm grasp on what it meant to be a physician. Now, as a third year medical student I realize that back then I knew very little and that I quite possibly know even less now. Whereas my first two years of medical school were spent in the protected environment of a classroom where information was conveniently force-fed to me at regular intervals, entering clerkships is like being thrown into the wild. My current challenge is spending every day not only applying knowledge from the first two years, but trying to understand the nuances and complexities of healthcare administration, management, and politics. Needless to say, at times this is overwhelming and brings up questions in my mind as to what the future of healthcare will look like.
Some of the things I hear (either from physicians or from popular media) concern me. Perhaps the most frightening thing I've heard is that physicians are losing time with patients due to the business aspect of medicine taking over or due to increased volume of patients. This is concerning because I am becoming a physician in part because of these meaningful relationships with my future patients. If you take away the patient-provider relationship then the art of healing goes with it. And so, if these reports are true, then I suppose my generation has the unique challenge of preserving the art of healing from competing priorities.
While the future will always be unclear and challenging, with it come many opportunities. There are two particular aspects of my future as a physician that I am excited for. First off, future generations have more control over what it means to be a physician than any generation in history. Never before have physicians been so capable of collectively advocating for how the future of healthcare should look and to act to preserve the art of healing. Secondly, current advances in science are rapidly changing the management of disease and there is no sign of slowing. Whether it is curing hepatitis C, using viruses to combat inoperable melanoma, face transplantation, or growing organs from petri dishes: the future generations of physicians will be able to manage more, treat more, and cure more than any previous generation.
So, if there is one thing I have concretely learned about healthcare over the past three years it is that I know very little. This doesn't dishearten me though, because it indicates that I have chosen a dynamic field which will allow me to heal, advocate, and be a perpetual learner. The future may be unknown at this point, but it is in large part determined by myself and my future colleagues and I have faith that we will keep medicine the extremely rewarding profession it has always been.
---
Challenges and Opportunities
The View from the End of Practice
C. Scott Smith, MD, MACP
Forty years ago I entered medical school. I thought I wanted to be a family physician, but after a frightening obstetrical experience I decided against that. Thirty five years ago I completed my rotating internship and was a newly minted and licensed physician. I began paying back my obligation to the U.S. Air Force as the Chief of primary care, which also covered the emergency room, at a small base in upstate New York. After my Air Force obligation was completed, I followed my wife (a pediatrician) to South Texas, where she was paying back her Public Health Service obligation. During that time I worked in the emergency room at a regional trauma center for two years and 'grandfathered' in to the emergency medicine boards. When that was over, I asked myself "What do I really want to do?" I realized that I missed primary care. I returned to internal medicine residency in the U.W.- Boise track and never looked back.
Now after thirty years as a practicing internist, how do I view the current challenges? Well, they really haven't changed all that much.
It is hard to decide what to do.
Once you decide, the system can make it hard for you to do it.
Fulfillment and sustainability aren't guaranteed.
It is hard to decide early on what you want to do when you just don't get a great look at all of the choices (especially at longitudinal primary care) and during each rotation you really only experience the personality of a faculty member rather than the rewards and frustrations of a particular career choice. Furthermore, debt can be a big factor in driving choices toward higher-income specialties.
Second, if you are attracted to primary care it can appear unwise. The 'herd' is headed in another direction. It seems that there has been a primary care shortage for a long time. Nurse Practitioners came into being because of this in the mid-1960s. Family Medicine was the answer in the 1970s. HMOs would solve it in the 1990s. Now the Accountable Care Act is supposed to fix this problem. Add to that 'meaningful use' criteria driving adoption of electronic health records that are little more than 'billing capture' machines.
The Nation is moving rapidly to interprofessional team-based care. In Idaho, we have recently received a SHIP grant and will be joining this movement. In integrated care systems, with the proper infrastructure and incentives, team-based care can achieve the 'triple aim' of decreased cost, increased quality, and better patient satisfaction. However, the conversion can be difficult. Burnout in one large national trial has improved in everyone except providers. Provider change fatigue was a real problem in another large national trial.
OK, now for the opportunities.
You don't have to get it right the first (or even the second) time. Look at my trajectory, Family Medicine? Emergency Medicine?and finally Internal Medicine. And that was after an undergraduate major in Mechanical Engineering! Every experience was valuable. They all broadened my perspective and gave me new skills. Medical schools could help by providing authentic, well-supported, longitudinal clinic experiences in high-functioning teams. Then people could make more informed and better choices. Don't get me started on cost and payment reform.
The health care systems that work tend to have three things in common: They are salaried, not fee-for-service. They have a single electronic medical record across all sites and venues of care. They are integrated (the hospitals, clinics, ER's, labs, x-rays, and pharmacies are all part of one system). We should advocate for these conditions (or something like them) in all health care systems. In the meantime, new graduates may want to selectively practice in health care systems like these.
Primary care has been as fulfilling as I'd hoped it would be. Coming from a military family, it has been a privilege to be of service to so many of our Nation's veterans. Several patients became friends. One would bring me a new poem, another a new challenge every visit. We celebrated every victory when we cheated death. We cried together when they lost children or spouses. My patients taught me so much. I had one man who I followed for 25 years that told me "My granddaughter is so smart; she'll probably go to medical school." "Sure" I assented, thinking "not likely". Once she was in medical school he said "She'll probably come here for residency." "Uh huh" I agreed, thinking "she'll probably go into radiology". I have now had the honor of working with her for the past three years as she has developed into a wonderful caring physician, and together they taught me not to get cynical or give up hope. It all works out in the end.
---
Call for Fall 2016 Board of Governors Resolutions
Are you concerned about a practice or clinical issue or have an idea you'd like to suggest? If so, you might consider submitting a resolution to your Governor or chapter council.
Initiating a resolution provides ACP members an opportunity to focus attention at the ACP national level on a particular issue or topic that concerns them. Participating in the Board of Governors resolutions process provides the ACP grassroots member a voice and allows you to shape College policy that impacts the practice of internal medicine. When drafting a resolution, don't forget to consider how well it fits within ACP's Mission and Goals. In addition, be sure to use the College's 2015-2016 Priority Initiatives to guide you when proposing a resolution topic.
If effecting change interests you, the deadline for submitting new resolutions to be heard at the Fall 2016 Board of Governors Meeting is March 21, 2016. Members must submit resolutions to their Governor and/or chapter council. A resolution becomes a resolution of the chapter once the chapter council approves it.
Not sure how to begin drafting a resolution? Researching the College's position on an issue can give you a start. Visit the ACP Online homepage and click the advocacy link in the right-hand, top margin to access ACP policy positions, read about recent ACP advocacy activities, or search ACP's library of policies and recommendations. Visit your chapter website, too, and click the link under "Advocacy" to access Electronic Resolutions System (ERS) where you can search past or proposed resolutions. A copy of the resolutions process is available on the ERS which furnishes more details on formatting resolutions, as well the process for submission, review, and approval.
Share your good idea with us. Draft a resolution.
---
New ACP Patient Education Materials
ACP has a wide variety of high quality patient education materials, including educational DVDs, self-management guides, and our new Patient FACTS series. The Patient FACTS series helps newly diagnosed patients and their caregivers increase their understanding of common health conditions.
These patient-tested resources were developed in partnership with physicians, using only credible, evidence-based research. Many available free of charge, many available in both English and Spanish, they are easy to understand, and cover a wide variety of common health conditions like heart health, asthma, HIV, COPD, diabetes.
To order these and ACP's other patient education materials contact Member and Customer Service at 800-523-1546 ext. 2600, or visit the website.
---
Internal Medicine Meeting 2016 MOC Modules
Earn ABIM MOC Points
Internal Medicine Meeting 2016 attendees could earn MOC points by attending sessions and completing multiple-choice modules based on the scientific program and by participating in sessions at the Herbert S. Waxman Clinical Skills Center. Internal Medicine Meeting 2016 attendees can preview the modules on ACP online beginning February 1, 2016.