You are here
Chapter News
Chapter News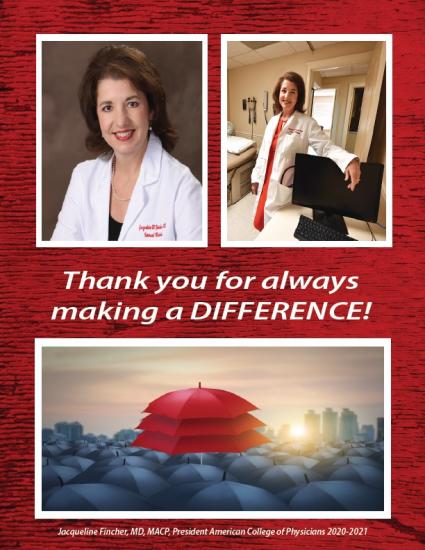 ---
(January 21, 2021)The Georgia Chapter of the ACP encourages its member to get involved in volunteer community service throughout the State in the months of November 2020 through February 2021.
---
(January 5, 2021) - Congratulations to the 2020 Georgia Chapter Poster Winners
Congratulations to the 2020 Resident poster winners and 2020 Student poster winners
---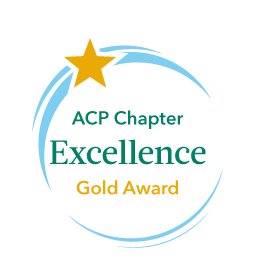 (November 5, 2020) - Georgia Chapter Wins Chapter Excellence Award
We are pleased to announce that our chapter is in receipt of the Gold Level of the 2020 Chapter Excellence Award! The award recognizes truly extraordinary chapters that surpass excellence in chapter management. We are in the company of 32 other outstanding chapters. In order to achieve the Gold Level of the Chapter Excellence Award, chapters must meet twenty-one Bronze criteria, fifteen Silver criteria and multiple Gold level activities. Criteria include such activities as having a legislative action plan or agenda, holding a volunteerism/community service activity, holding multiple stand-alone meetings, having revenue sources outside of dues and meeting registration fees, implementing a strategic plan, implementing a formal recruitment and retention plan and measuring outcomes, conducting various activities for Medical Students, Residents and Early Career Physicians. I would like to extend a special thanks to those chapter members who assisted us in all of these endeavors! For their hard work and dedication, we received this award.
---
(October 23, 2020) - Congratulate our National Award Winners
James A. Hotz, MD, MACP, has been named the recipient of the 2020-2021 Ralph O. Claypoole Sr. Memorial Award for Devotion of a Career in Internal Medicine to the Care of Patients. The award is given to an outstanding practitioner of internal medicine whose career has been devoted to the care of patients. The practitioner must be a clinician who is highly respected by peers and colleagues for clinical skills and who has been a role model.
Guillermo E. Umpierrez, MD, MACP, has been named the recipient of the 2020-2021 Samuel Eichold II Memorial Award for Contributions in Diabetes. The award is given to a member of the American College of Physicians or to an organization that has made important health care delivery innovations for diabetic patients resulting in improved clinical or economic outcomes; or a member of the ACP who has conducted research that significantly improves quality of care or clinical management of diabetes.
Congratulate Guillermo E. Umpierrez, MD, MACP
Congratulations to Guillermo E. Umpierrez, MD, MACP,​ of Atlanta who has received Mastership in the American College of Physicians. To be considered for Mastership, the candidate must have made a notable contribution to medicine. This includes but is not limited to teaching, outstanding work in clinical medicine (research or practice), contributions to preventive medicine, improvements in the delivery health care, or contributions to medical literature.
---
(October 2020) - Chapter Awards - Congratulations to our Chapter Award Winners.