You are here
Colorado Governor's Newsletter March 2018
Colorado Governor's Newsletter March 2018

---
---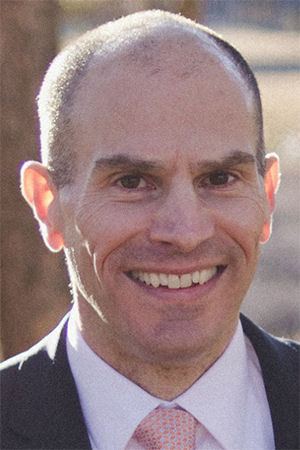 Andy M. Fine, MD, FACP, ACP Governor
We just finished an excellent ACP Annual Meeting at the Broadmoor, with 180 attendees.
Some updates:
---
ACP Leadership Day
Is May 22-23, 2018 in DC, where we get to send a contingent to discuss health policy with our elected officials in the US House and Senate. We'd like to send a couple of interested med students and/or residents to this, and are seeking ACP members to sponsor a student or resident.
We are looking to give a $750 per person stipend. Please contact us if you are willing to help with a partial or full stipend.
---
Primary Care Collaborative
ACP is going to be working with CAFP, and hopefully the state Pediatrics and OB/GYN societies to bring forward to the state legislature a primary care investment strategy bill, designed to strengthen primary care access, continuity, and payment reform. If interested in participating in this, please let us know.
---
High Value Care Conference
Our next new educational event will be Sept 8th, 2018 @ Pres/St Luke's.
---
Membership
Our chapter continues to grow, with over 1900 members. We could be better at including IMGs, rural, and military physicians in our membership. If you know of any colleagues that fit that description that are not part of ACP, let us know.
---
Awards
Mel Anderson, MD, FACP received our chapter 2018 Laureate Award, the most prestigious award a chapter can grant to a member, for outstanding contributions to ACP, teaching, and clinical medicine.
If you know of any ACP colleagues doing outstanding volunteer work, either clinical or non-medical, please nominate that person for our ACP Volunteerism Award.
---
Wellness champions
Rick Miranda and Lela Mansoori are training with the national office to be our two wellness champions. The program will provide support and peer coaching by sharing evidence-based strategies with members and institutions. Of course, ACP will continue to fight for reducing administrative burdens on us, the root cause of much burnout.
---
Sponsorship Committee
Our annual meeting now costs $70K and growing. We need to develop a sponsorship committee to find alternative revenue streams to mitigate this cost. If you know of any organizations that might want to "support primary care" or any of ACP's other initiatives, including community benefits managers at any of your affiliated institutions, please let us know.
---
Teaching Med Students
This is a game changer. Now med student notes count as billable notes; they do not need duplication by attending physician. This should free time up for you, so perhaps you can mentor an additional student once a week for a half day. If interested contact Meghann Kirk, MD, at:
---
ABIM MOC
No longer will you need to take the test center high stakes 10 year exam. Instead, a low stakes every two year exam can be done online, open book, with Up To Date as your reference, which will take 2.5 hours to do, including research, per ABIM. If you do not pass the two year, you do not lose Board Certification, you just need to pass the next one in two years. ABIM recommends MKSAP for Board prep.
Please try taking an ABIM MOC module and see if Up To Date really does adequately help you answer the questions correctly. We want feedback to understand if it is sufficient, or complete enough, for you to answer MOC questions thoroughly.
---
National ACP Health Care Advocacy
This article describes ACP's strategic approach to policy development.
What are the top 3 things that ACP can help with that are important to your practice or your patients? Please let us know. We can take these concerns, aggregate them, and bring them through resolutions and national committees to become part of ACP's priorities.
Please give us your input.
Thanks,
Andy Fine, MD, FACP
Governor, American College of Physicians
Colorado Chapter
Associate Clinical Professor of Medicine, University of Colorado School of Medicine
ACP Colorado Chapter Now on Facebook and Twitter!!

https://www.facebook.com/ACP-Colorado-Chapter-179578669243752/
@ACPCOCHAPTER