You are here
Alaska Governor's Newsletter June 2017
Alaska Governor's Newsletter June 2017

---
---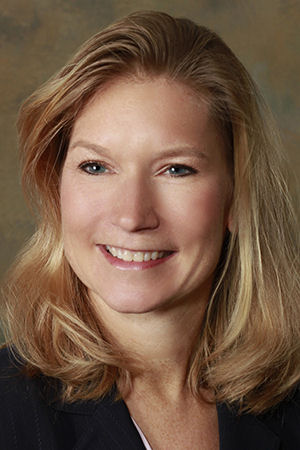 Julie A. McCormick, MD, FACP, ACP Governor
---
Governor's Message
My first newsletter as Governor – what an exciting transition! I have been very impressed with the ACP process in preparing me for the next four years. My goal is to involve and inform all of our members with what is happening with our local chapter and the national organization.
---
Spring 2017 Board of Governor's Meeting
ACP Board of Governor's meeting April 2017 in San Diego was very successful. Some of the highlights:
Danielle Ofri's talk, What Patients Say, What Doctors Hear
Bob Doherty's policy update and 'tweet heard around the world'
Anthony Fauci's address on Emerging and Re-emerging Infectious Diseases
International Forum: a fascinating conversation about the challenges of high value care from around the world
The Doctor's Dilemma MC'd by one of our chapter meeting speakers – Moe Hagman from Boise, ID.
---
2017 ACP Alaska/AKOMA Chapter Meeting
We had a very successful Alaska ACP/AKOMA Chapter meeting as well. We reached record attendance – Highlights included:
Irl Hirsch speaking on new concepts in diabetes
Alan Failor on Thyroid Nodules and Pituitary disease
Moe Hagman on the articles that changed her practice in 2016 and MOC update in hospital medicine
Ankie Amos update in congestive heart failure
---
Leadership Day Highlights
On May 23nd & 24th, Molly Southworth and first year WAMMI students, Mack Holberg and Kate Simeon, and I charged the hill. We had a very successful meeting with Senator Murkowski's staff, Senator Dan Sullivan, and Representative Don Young. ACP policy and Alaska's specific needs were discussed. More to come...
---
Save the Date!
Alaska ACP/AKOMA meeting scheduled for May 3-5, 2018 at the Anchorage Sheraton – if you have any suggestions for the meeting, please let Julie Lake Lake@mtaonline.net or myself juliemcak4@hotmail.com know now and we will share with the planning committee. Thanks to all of you who have participated in our post meeting survey.
Fall General Internal Medicine MOC SEP module to be scheduled – Earn MOC points and enjoy peer interaction. Look for the announcement in your email as soon as it is scheduled.
---
Strategic Planning
Thanks to Molly Southworth and the strategic planning committee, we are following a plan to make our Alaska Chapter successful and meaningful to the local medical community. Some of the areas we are currently working on include:
Supporting the development of an Alaska Internal Medicine Residency – Primary Care Track through the University of Washington. This is the closest Alaska has been to an internal medicine residency program. Potentially our first residents would be starting in 2020 with 4 month rotations in Alaska in 4 sites to be determined (discussions ongoing) Ideally this will promote primary care physicians to return to the state to practice and improve membership in AK ACP. We will keep you posted on progress.
We are looking for interested members to serve on committees for membership recruitment, advocacy and volunteerism. We have some thoughts on getting started, but open to all ideas. Please contact myself or Julie Lake to volunteer!