You are here
Quebec Chapter Newsletter(English)December 2015
Quebec Chapter Newsletter(English)December 2015

---
---
Governor's Message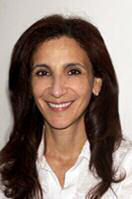 Nadine Lahoud, MD, MBA, FRCPC, FACP
Dear Colleagues,
Since May 2015, during the annual scientific meeting in Boston, I have had the privilege of being the new Governor of the ACP Quebec Chapter, a term running until April 2019. Dr. Donald Echenberg, as outgoing Governor, will remain active on the Council and will be the treasurer. I would like to thank him for his efforts and dedication and for leading the Chapter, which is well-organized, bilingual, and reflects the practice of GIM in Quebec.
---
Highlights of 2015
The joint meeting between our Chapter and the ASMIQ was held in May 2015 on An Update on the Management of the Patient in Shock. There was also a day of pulmonary echo held in collaboration with CCUS. Evaluation feedback on these sessions was excellent.
In May 2015, the Chapter was once again involved in supporting the inter-university day, where residents from the four medical universities gathered and presented stimulating and instructive clinical cases.
I am pleased to note that the Quebec Chapter has won a 2015 ACP Chapter Excellence Award! There is pre-determined criteria that the Chapter met through the hard work and diligence of our past Governor Dr. Donald Echenberg.
Since June, our Council has three new members: Dr. Amal Bessissow, Early Career Physician Representative; Dr. Marilyne Brault, Resident Representative and Joanne Durr, Medical Student Representative. They join other Council members: Dr. Bert Govig, Dr. Linda Snell and Dr. Donald Echenberg.
---
What To Look Forward To In 2016
In the fall 2016, the Quebec Chapter's meeting will join with the annual meeting of the Canadian Society of Internal Medicine and will also be in collaboration with the ASMIQ. Mark your calendars for October 26-29, 2016 at the Westin Montreal. The committee chair, Dr. Thomas Maniatis has already commenced planning of the scientific program. Visit www.csim.ca for more details as they become available.
Following this meeting, the North American Society of Obstetrical Medicine (NASOM) will hold their meeting in Montreal October 29-30, 2016. A large number of internal medicine specialist is expected.
Mark your calendars for the next ACP Internal Medicine Meeting in Washington, DC May 5-7, 2016. Visit their website for more details.
For the second year, the six Canadian Chapters are pleased to organize the Canadian Delegation where you can register at reduced fees to attend the meeting in Washington. Please click here for all the details - the deadline to register is January 15, 2016.
If you are attending the meeting in Washington, come out and cheer on the Canadian residents competing in the ACP Doctor's Dilemma. Our residents did an excellent job in 2015 and went to the semi-finals.
Our Chapter is working on initiatives to support residents and medical students. Dr. Marilyne Brault and Joanne Durr (Resident and Medical Student Representative respectively) will be working on journal clubs and MKSAP 17 study groups.
---
Membership
Each year, the Quebec Chapter membership has been steadily increasing with a current total of 578 members:
Masters: 4
Fellows: 83
Honorary Fellows: 1
Members: 119
Residents: 318
Medical Students: 51
---
Fellowship Application
Many of our Chapter members are eligible to become ACP Fellows and the application process is simple. I strongly encourage those who are interested to follow up. Please don't hesitate to contact me or a Council member with any questions.
---
Group Purchase of Mksap 17
Thanks to the efforts of Dr. Marilyne Brault, Resident at Montreal University, 19 residents will benefit from the 10% discount of the group purchase (10 or more) of MKSAP 17.
---
Spotlight On Members
Drop me a line! Share your good news or that of a colleague or share information by emailing me at nklawless2@sympatico.ca and we will post this in the newsletter and on the website.
Wishing you a New Year full of peace, health and happiness!