You are here
Manitoba and Saskatchewan Governor's Newsletter December 2017
Manitoba and Saskatchewan Governor's Newsletter December 2017

---
---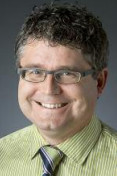 Glen R. Drobot, MD, FACP, ACP Governor
---
Governor's Message
The ACP Western Chapters meeting with the Rocky Mountain GIM Meeting was another success. Next years' meeting will be held in collaboration with the CSIM October 10-13, 2018 in Banff – plan to attend!
In October, the Canadian Chapters were pleased to play host to the ACP's Board of Governors meeting which was held in Montreal. Physicians from around the world attended, and we were proud to have the opportunity to highlight Canadian culture.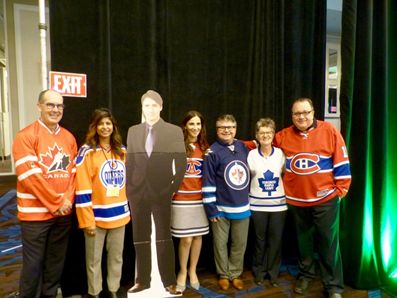 The Canadian Governors at the BOG meeting in Montreal!
L-R: Dr. David Anderson (Atlantic Provinces); Dr. Narmin Kassam (AB)); (No introduction required!); Dr. Nadine Lahoud (QC); Dr. Glen Drobot (MB-SASK); Dr. Irene Hramiak (ON); Dr. Michael Kenyon (BC)
We hope to see you April 19-21, 2018 at the ACP Internal Medicine Meeting in New Orleans and invite you to the Canadian Chapters reception during that time. Until then, best wishes for the holidays and a wonderful New Year!
---
Scientific Session Recordings 2017
Limited Time Offer!
The ACP is pleased to offer time-limited access to four Internal Medicine Meeting 2017 Scientific Session Recordings to all international members. Two recordings can be viewed until December 31, 2017. The subsequent two will be available from January 1-February 28, 2018.
Update in Neurology
Multiple Small Feedings of the Mind: Cardiology, Sleep Medicine, and Infectious Diseases
https://www.playbackacp.com/promos/freecourse (Access expires on December 31, 2017):
Please click here for other recordings from the 2017 Internal Medicine Meeting.
We hope you find these resources a great value. Join us in person and plan to attend the 2018 ACP Internal Medicine Meeting in New Orleans!
Want easy access to ACP resources and products?
Want to view your member account while on the go?
MyACP has arrived!
MyACP is a personalized web experience making it easier for members to access and discover content and resources while logged into www.acponline.org.
MyACP allows members to:
Customize their member information
Add resources and valued features
Quickly access content, products, and services
Update account information
View their CME transcripts.
Easily access products previously purchased
Take a tour and log in at www.acponline.org/myacp.
On the run? Download the MyACP app on your iPhone or on your Android.
---
Welcome to New Members
Alyssa Shariff, MD
Michael Prystajecky, MD
---
Recruit-A-Colleague Program
SAVE AND BE ENTERED TO WIN!
Receive a dues discount by recruiting colleagues to ACP membership! And be entered to win a trip to the ACP Internal Medicine Meeting 2019 in Philadelphia, PA! The more members recruited during the promotional period, the more entries you receive.
Click for details and to download the international application form.
---
Advancement in the College
Becoming an FACP ® is a distinction earned from colleagues who recognize your accomplishments and achievements in medicine. Think of deserving Chapter Members for advancement to Fellowship and Mastership and nominate them! There are several pathways to Fellowship and the application process is simple.
---
Calendar of Events
"Like" the Internal Medicine Interest Group at the University of Manitoba on Facebook and check us out on Twitter for interesting and informative resources and case discussion! www.facebook.com/medinterestgroup
Meet the Professors
January 30, 2018
Theatre B, Basic Medical Sciences building
Bannatyne Campus, University of Manitoba
Click to RSVP
Speed Dating an Internist
February 27, 2018
Joe Doupe Councourse, Basic Medical Sciences building
Bannatyne Campus, University of Manitoba
Watch the website for details
ACP Internal Medicine Meeting 2018
April 19-21, 2018
New Orleans, LA
Click here for information
The ACP Western Chapters Annual Meeting 2018 will be held during the Annual Meeting of the Canadian Society of Internal Medicine (CSIM)
October 10-13, 2018
The Banff Centre
Banff, Alberta
Watch for the Call for Abstracts in early 2018!
www.csim.ca
---
Call for Volunteers
CALLING ALL VOLUNTEERS!
Be an active part of this vibrant chapter! There are many volunteer opportunities – please email me directly at gdrobot@sbgh.mb.ca
CALLING RESIDENTS/MEDICAL STUDENTS
Do you want to be an active member of this vibrant chapter! We are seeking residents and students to assist with local activities of interest – journal clubs, career nights, lunch & learn educational sessions. Email me at gdrobot@sbgh.mb.ca
Share your good news or that of a colleague and we will post it in our Chapter newsletter.
Follow the ACP Canadian Chapters on Twitter! @ACPCanadian