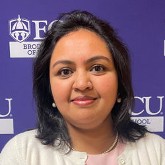 I always share the most profound advice that was given to me by my mentor. It was to overcome the fear of failure and rejection. — Sowmya Nagaraj, MD, FACP, FHM
Proud to be Your Professional Home,
Representing all of Internal Medicine.
Customize Your Experience to Find
Content and Services Relevant to You.