You are here
Board of Governors
Board of Governors
The Board of Governors is an advisory board to the Board of Regents, the College's policy-making body. The Board is comprised of popularly elected Governors who implement national projects and initiatives at the chapter level and represent member concerns at the national level.
There is also a directory of Governors-elect.
An asterisk (*) denotes the preferred address for mail (office or home).

Elisa I. Choi, MD, FACP, FIDSA
Chair, Board of Governors
HVMA Somerville
Harvard Medical School Faculty
Somerville, MA

Priya Radhakrishnan, MD, FACP
Chair-elect, Board of Governors
HonorHealth
Scottsdale, AZ

William A. Curry, MD, MACP
University of Alabama School of Medicine
UAB Health System
Birmingham, AL

Emily C. Church, MD, FACP
The Alaska Hospitalist Group, LLC
Anchorage, AK

Peter G. Hamilton, BSc, MBBCh, FRCPC, FACP
University of Alberta
Edmonton, Alberta

Priya Radhakrishnan, MD, FACP
HonorHealth
Scottsdale, AZ

Stacy C. Zimmerman, MD, FACP, FAAP
Unity Health
Searcy, Arkansas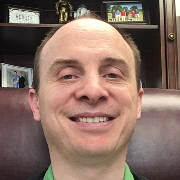 Assistant Professor of Medicine, Dalhousie University
Yarmouth, Nova Scotia
Canada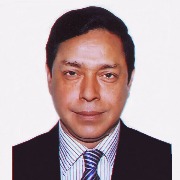 Khan Abul Kalam Azad, MBBS, MD, MACP, FCPS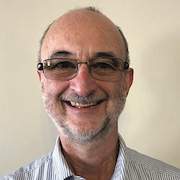 Arnaldo Lichtenstein, MD, FACP

Aman Preet Nijjar, MD, MPH, FRCPC, FACP
University of British Columbia
Internal Medicine Outpatient Clinic
Vancouver, BC
CANADA

Chwen-Yuen Angie Chen, MD, FACP, FASAM
Stanford University School of Medicine
Palo Alto, CA


Michael E. Lazarus, MBBCh, FACP, FRCP (London)
California Southern Region I
UCLA Hospitalist Service
David Geffen School of Medicine at UCLA
Los Angeles, CA

Daniel I. Kim, MD, MBA, FACP
California Southern Region II
University of California, Riverside
Moreno Valley, CA

Tammy L. Lin, MD, MPH, FACP
California Southern Region III
Private Practice
University of California, San Diego, Health Sciences
Rancho Santa Fe, CA

Everard N. Barton (Interim), MD, FACP

Eric Javier Ulloa Isaza, MD, FACP
Social Security Health System
Miami, FL

Luz M. Letelier, MD, FACP
Pontificia Universidad Católica de Chile.
Santiago, Chile*

Eugenio Matijasevic, MD, FACP

Alwin F. Steinmann, MD, FACP
Saint Joseph Hospital
Denver, CO 80218

Ruth E. Weissberger, MD, FACP
Yale-Waterbury Internal Medicine Residency Program
Yale School of Medicine
Frank H. Netter School of Medicine of Quinnipiac University
Waterbury Hospital
Waterbury, CT

Daniel J. Elliott, MD, MSCE, FACP, FAAP
Christiana Care Health System
Newark, DE

Johns Hopkins University School of Medicine
Baltimore, MD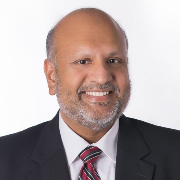 Ankush K. Bansal, MD, FACP, FACPM, SFHM

George Douglas Everett, MD, MS, MACP
Advent Health Orlando (formerly known as Florida Hospital Orlando)
Orlando, FL

G. Waldon Garriss, III, MD, MACP
WellStar Kennestone Regional Medical Center
Marietta, GA

Samuel J. Evans, MD, MS, FACP, FCCP
University of Hawaii/JABSOM
Honolulu, HI

Lisa S. Inouye, MD, MPH, FACP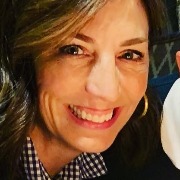 Anne Furey Schultz, MD, FACP
LAVIN 21 Primary Care
Chicago, IL

Vidya Sundareshan, MD, MPH, FACP, FIDSA
Southern Illinois University School of Medicine
Sangamon County Department of Public Health
Springfield, IL

Anuj Maheshwari, MD, FACP
Babu Banarasi Das University
Vikas Nagar, Lucknow

Bradley M. Sutter, MD, FACP
IU School of Medicine
Indianapolis, IN

William J. Yost, MD, FACP
UnityPoint Health-Des Moine
Des Moines, Iowa

Maeda Clinic of Internal Medicine
Saitama Prefecture

Ky B. Stoltzfus, MD, FACP
University of Kansas Medical Center
Kansas City, KS

Jennifer R. Olges, MD, MPH, FACP

Angela C. Johnson, MD, FACP
LSU Medical Education and Innovation Center - Internal Medicine
Baton Rouge, LA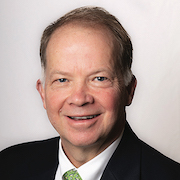 Stephen R. Hayes, MD, MACP
Catherine J. Moltzan, MD, MS, FRCPC, FACP
Manitoba and Saskatchewan
CancerCare Manitoba
University of Manitoba
Winnipeg, MB
Canada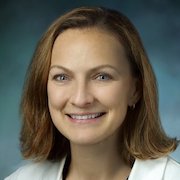 Colleen Christmas, MD, FACP
Johns Hopkins Bayview Medical Center
Baltimore, MD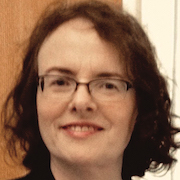 Judith A. Melin, MA, MD, FACP
Beth Israel Lahey Health, Lahey Hospital and Medical Center
Burlington, MA

Irma Luisa Ceja-Martínez, MD, FACP
Laboratorio Pisa España
Guadalajara, Jalisco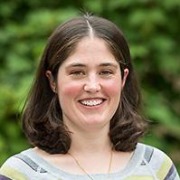 Sarah E. Hartley, MD, FACP
University Hospital
Ann Arbor, MI

David R. Hilden, MD, MPH, FACP
Hennepin Healthcare
University of Minnesota Medical School
Minneapolis, MN

Otis Gowdy, Jr., MD, MBA, FACP
Internal Medicine Clinic
Meridian, MS

Daniel M. Goodenberger, MD, MACP
Washington University School of Medicine
St. Louis, MO

Steven J. Gerstner, MD, FACP
Billings Clinic
Billings, MT

Micah W. Beachy, DO, FACP
University of Nebraska Medical Center
Omaha, NE

T. Brian Callister, MD, FACP, SFHM
Academic Hospitalist & Professor of Medicine;
University of Nevada, Reno School of Medicine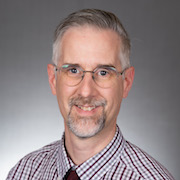 Kenton E. Powell, MD, FACP
Dartmouth-Hitchcock Medical Center
Lebanon, NH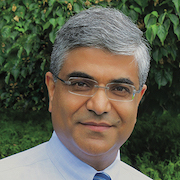 Nayan Kothari, MD, MACP, FRCP (Edin)
Saint Peter's University Hospital
Rutgers- Robert Wood Johnson Medical School
New Brunswick, NJ

Heather C. Brislen, MD, FACP
University of New Mexico and Albuquerque VA Medical Center
Albuquerque, NM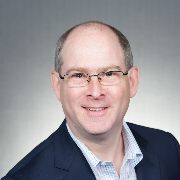 Todd L. Simon, MD, MSEd, FACP
New York Brooklyn/Queens/Staten Island
New York-Presbyterian Brooklyn Methodist Hospital
Brooklyn, NY

Daniel H. Pomerantz, MD, MPH, FACP
Montefiore New Rochelle
Albert Einstein College of Medicine
New Rochelle, NY
State University of New York, Stony Brook
Division of General Medicine and Geriatrics
Stony Brook Primary Care
East Setauket, NY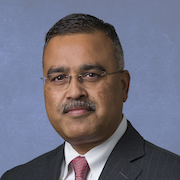 Jitendra Barmecha, MD, MPH, FACP, SFHM
CUNY School of Medicine
Bronx, NY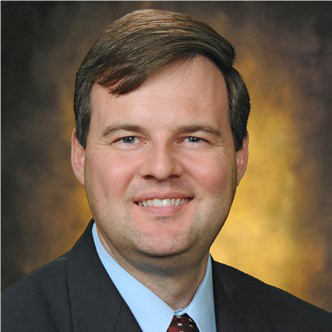 Lacy C. Hobgood, MD, FACP, FAAP
Brody School of Medicine
East Carolina University
ECU Adult and Pediatric Health Care


Craig D. Nielsen, MD, FACP
Cleveland Clinic Lerner College of Medicine of Case Western Reserve University
Cleveland, OH

Robert B. Hauger, MD, FACP
Warren Clinic Internal Medicine
Tulsa, Oklahoma

George K. Dresser, MD, PhD, FACP, FRCPC
Schulich School of Medicine & Dentistry
London Health Sciences Centre
Victoria Hospital
London ON

Jenny R. Silberger, MD, FACP

Lawrence H. Jones, MD, FACP
Penn State College of Medicine
Milton S. Hershey Medical Center
Hershey, PA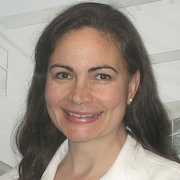 Rachel L. Ramirez, MD, FACP
Pennsylvania Southeastern
Abington Memorial Hospital
Abington, PA

Ibrahim I. Ghobrial, MBBCh, FACP
University of Pittsburgh Medical Center
Pittsburgh, PA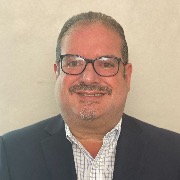 Edwin A. Alicea, MD, FACP

Bert A. Govig, MD, MPH, FACP
Associate Professor of Medicine Dept of Medicine - McGill
CISSSAT - Amos

Kelly A. McGarry, MD, FACP
Brown Physicians Patient Center
Providence, RI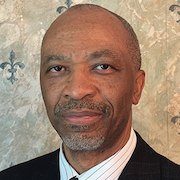 Steve P. Saunders, MBBS, FACP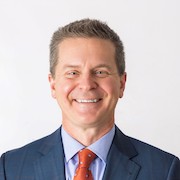 Robert L. Allison, MD, MACP
University of South Dakota
Pierre, SD

Catherine R. Womack, MD, FACP
UT Health Science Center
Memphis, TN

Roger S. Khetan , MD, FACP, FHM
Signature Medicine at BUMC
Dallas, Texas 75246

Cynthia L. Peacock, MD, FAAP, FACP
Baylor College of Medicine
Houston, TX

Angelique N. Collamer, MD, FACP
Rheumatology Service
Department of Medicine
Walter Reed National Military Medical Center
Bethesda, Maryland

Joshua S. Hawley-Molloy, MD, FACP
San Antonio Uniformed Services Health Education Consortium
Brooke Army Medical Center
Ft Sam Houston, TX

CDR Mark P. Tschanz, DO, FACP
Naval Medical Center San Diego
San Diego, CA

Scott C. Woller, MD, FACP
Professor and Chair of Medicine, Intermountain Medical Center
Murray, UT

Claudio L. Urosa, MD, FACP
Universidad Central de Venezuela
Private Practice
Hospital Universitario de Caracas
Caracas
VENEZUELA

Allen B. Repp, II, MD, MSc, FACP
Professor & Vice Chair for Quality
Department of Medicine
University of Vermont Medical Center
Burlington, VT

Stuart I. Henochowicz, MD, MBA, FACP
Georgetown University Medical School
Internal Medicine and Allergy Associates
Burke, VA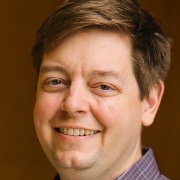 Chris L. Knight, MD, FACP
General Internal Medicine Center at UW Medical Center
Seattle, WA

Laura M. Davisson, MD, MPH, FACP
WVU School of Medicine
Morgantown, WV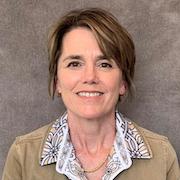 Ann M. Maguire, MD, MPH, FACP

Robert M. Monger, MD, FACP
Assistant Clinical Dean, Wyoming WWAMI
Cheyenne, WY
Ex Officio Members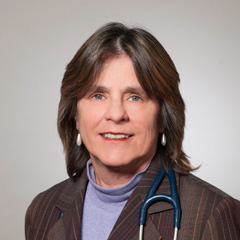 Harriet A. Bering, MD, MACP
Vice-chair, Council of Subspecialties
Harvard Vanguard Medical Associates a member of Atrius Health
Boston, MA

Ricardo Correa, MD, EsD, FACP
Chair-elect, Council of Early Career Physicians

Chair-elect, Council of Resident/Fellow Members

Vice-chair, Council of Student Members