You are here
Puerto Rico Governor's Newsletter December 2016
Puerto Rico Governor's Newsletter December 2016

---
---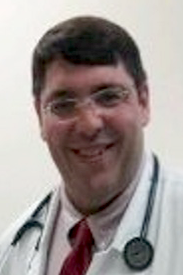 Jose Lozada-Costas, MD, FACP, ACP Governor
---
Governor's Newsletter
Dear Colleagues:
I first want to congratulate our Governor-elect Designee Dr. Myriam Z. Allende-Vigo, MD, FACP. She will begin her four-year term as Governor of our Chapter at the Annual Business Meeting in April 2018.
I also want to thank Dr. William Santiago-Rivera, MD, FACP, for both participating in this election, and for the leadership, participation, and compromise he always shows for our Chapter.
On November 12, 2016 we had our annual Clinical Vignette and Research competition. It pleases me greatly to announce our winners below.
---
Oral Presentations
Dr. Miguel Colon- A Rare Infiltrated Multiorgan Disease
Dr. Christian Castillo-Li Fraumeni Syndrome; p53 Mutation along With BRCA2; A Sign of Genetic Instability
Dr. Carla Rosario-The Infiltrated Heart
---
Poster Presentations
Dr. Keyla Davila-Synthetic Marihuana: Acute Kidney Injury Secondary to A Severe Rhabdomyolysis
Dr. Shyla Moore-"New Viral Syndrome" In the Caribbean
Dr. Dagmar Hernandez- Potential of a Pharmacogenetic-Guided Algorithm to Predict Optimal Warfarin Dosing: Role of a Novel NQO1*2 Polymorphism
---
Research
Dr. Aixa Dones- Encephalopathy and Kidney Injury As Unexpected Complications of Recreational Drugs Uses; A Case Series
I also would like to congratulate the winning team of this year's Doctors' Dilemma competition: H.U.R.R.A. I look forward to having you represent us in the national competition in San Diego, March 30-April 1 2017.
I would also like for all of you to save the date for our chapter meeting: March 2-4 2017. As usual, it will be preceded by an Internal Medicine Board Review course, with faculty from Mayo Clinic.
Lastly, I want to remind you about Dynamed Plus. This is the ACP's evidence-based clinical information resource. Access to this is included in your membership dues, and it has platforms both for computers and for mobile devices. I think you will find it compares very favorably to its competitors you have to pay extra for.
Check it out at www.dynamed.com/home/
José Lozada-Costas, M.D, F.A.C.P.
---
New Members
(Last 6 months)
Juan J. Candelario Gonzalez, MD
Ivan Manuel Caraballo Gonzalez, MD
Rolando Cruz, MD
Xiomara Cruz, MD
Alexis M. Cruz-Chacon, MD
Carla N. Cruz-Diaz, MD
Armando A. Doval, MD
Janmary Figueroa, MD
Wanda Figueroa-Cruz, MD
Analiz Font, MD
Dianne M. Marquez-Minondo
Sherryl D. Mitchell, MD
Gabriela M. Montes-Rivera, MD
Jesus R. Negron Giusti, MD
Antonio Orraca, MD
Lucy L. Ortiz, MD
Ismael Ortiz-Cartagena
Inelisse J. Otero Diaz, MD
Jose Padron, MD
Marcos A. Parrilla-Rios, MD
Norwin Rivera, MD
Laura V. Rodriguez, MD
Yadira S. Rodriguez, MD
Rose M. Roman, MD
Nivia I Ruiz, MD
Felix Ruiz Alvarez, MD
Carmelo Santana-Lopez, MD
Marielly Sierra, MD
Edgar J. Vazquez, MD
Agustin Vega Santiago, MD
Veronica A. Vestal, MD
---
Contact Information
Jose A. Lozada-Costas, MD, FACP,
Governor, Puerto Rico Chapter
Rina Vega Chapter Staff
American College of Physicians-PR Chapter
PMB 154, 405 Esmeralda Ave.
Guaynabo PR 00969-4427
787-294-6202