You are here
News & Meetings
News & Meetings

Upcoming Events and Meetings
Tackling Prescription Overload
A 4-part Series To Help You Design A Plan For Deprescribing / Evenings 6:30pm—8:00pm.
Join us for four evenings in Virtual format - September 30 – October 6 – October 13 – October 21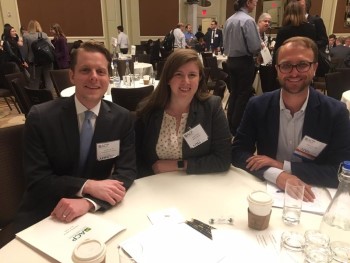 2021 Oregon Chapter Meeting
Oregon Chapter ACP "STORY SLAM 2021" at the Chapter Virtual Scientific Meeting
We invite Chapter members to take part in STORY SLAM 2021. Story Slam will be short reflections on the meaningful experiences that we share with patients; to promote mindfulness in our profession; or a story about a patient that has had a particular impact on your growth as an Internist in the past.
ELIGIBILITY: Authors must be ACP Oregon members at the time of submission.
AWARDS: The top 4 overall winners will be invited to tell their stories at the Oregon Chapter Annual Chapter Scientific Meeting, November 12-13, 2021---in virtual format.
OFFICIAL RULES FOR STORY SUBMISSION: Be able to tell their stories in 5-7 minutes (about 750-1000 words). De-identify any patients or other providers described in the story. All stories must be typed in English. Format: Title; Author; main body of the story (author should include full credentials). More than one story submission per author is permitted. Stories that have been previously published elsewhere are not eligible.
TIMELINE: The deadline for submissions is October 20, 2021. Stories should be submitted by email to Mary Olhausen at oregonacp@comcast.net Qualifying Stories will be invited to read stories as either pre-recorded or live format. Winners will be notified by email, by November 1st.
QUESTIONS: Questions about STORY SLAM 2021 should be directed to Mary Olhausen, Chapter Executive Director, at oregonacp@comcast.net
Resident & Student Abstract Competition
January 11, 2022 | Virtual
We will send the full Call For Abstracts Booklet - as soon as possible. In the meantime, this message is letting you all know that the Competitions are alive and well and kicking off soon! Gather those cases and research! This is your opportunity to showcase your work.
The Oregon Competition will take place on the evening of January 11, 2022--in virtual format. The Competition will feature all of our Resident Oral Presenters – presenting & judged live that night. In addition, we will announce the Chapter Poster Winners for both Residents and Students.
---
Past Meetings
Webinar - Vaccines: Raising Vaccination Rates In A Climate Of Vaccine-Hesitancy
January 13, 2021
2020 Oregon Chapter Virtual Meeting
November 6-7, 2020
Webinar - "No Place Like Home: Healthcare and the Homeless"
October 7, 2020
2019 Oregon Chapter Meeting