You are here
Nevada Governor's Newsletter May 2017
Nevada Governor's Newsletter May 2017

---
---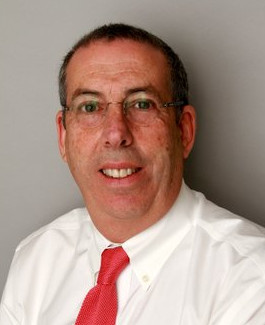 ---
Governors Message – Evan Klass, MD, FACP
Greetings colleagues. Spring has finally arrived in Northern Nevada and with it the threat of significant flooding from swollen rivers and streams- streams that we didn't even know existed before. ACP's annual Internal Medicine Meeting in San Diego was a great success and was well attended by Nevada internists. The keynote address by Dr. Anthony Fauci was memorable, including his recounting of the developments in Infectious Diseases during his tenure as Director of the National Institute of Allergy and Infectious Diseases as well as his certainty that future outbreaks will occur and in unexpected ways.
Our Doctors Dilemma team of Asem Mutasher, MD, Tsung Hsien Justin Lin, MD, and Thi Thi Win, MD competed gamely but were nosed out in a very competitive first round match. Our poster presenters included Vivek Narasimhan, Jibran Rana, Makayla Romboy, Vincent Pan, Htun Latt, Jahnvai Chandrashekar and John Lilly.
Next year's ACP Annual Meeting will take place in New Orleans, in April 19-21, 2018. This will be a meeting not to be missed.
ACP's 25th Annual Leadership Day will be May 23-24, 2017. Our Chapter will be represented by Jennifer, Hagen, MD, FACP, Jeff Murawsky, MD, FACP and Bhavana S. Bhaya, MD, one of our IM residents at the UNR Med program in Las Vegas. They will be meeting with all members of the Nevada Legislative delegation to present ACP positions. This has been a challenging year for all of us in medicine related to uncertainties in health care legislation and ACP has been a leader in speaking out for the protection of our patients, and for us. In particular, "the first do no harm" theme in urging a cautious approach to undoing the protections created in the Affordable Care Act has resonated.
It is hard for me to believe that the time to elect our next Governor is approaching. The Nominations committee has selected two excellent candidates and a ballot including the bios of the candidates will reach you shortly. The winner will become Governor Elect—designee following the next Board of Governors meeting in October. He or she will become Governor Elect following the ACP Annual meeting in the spring of 2018. He or she will attend the Board of Governors (BOG) meetings at the Annual meeting as well as the fall, 2018 BOG in Montreal. The new Governor will assume the office following the spring, 2019 Annual meeting.
As always, I welcome your input, suggestions or news you'd like to share with colleagues.
-Evan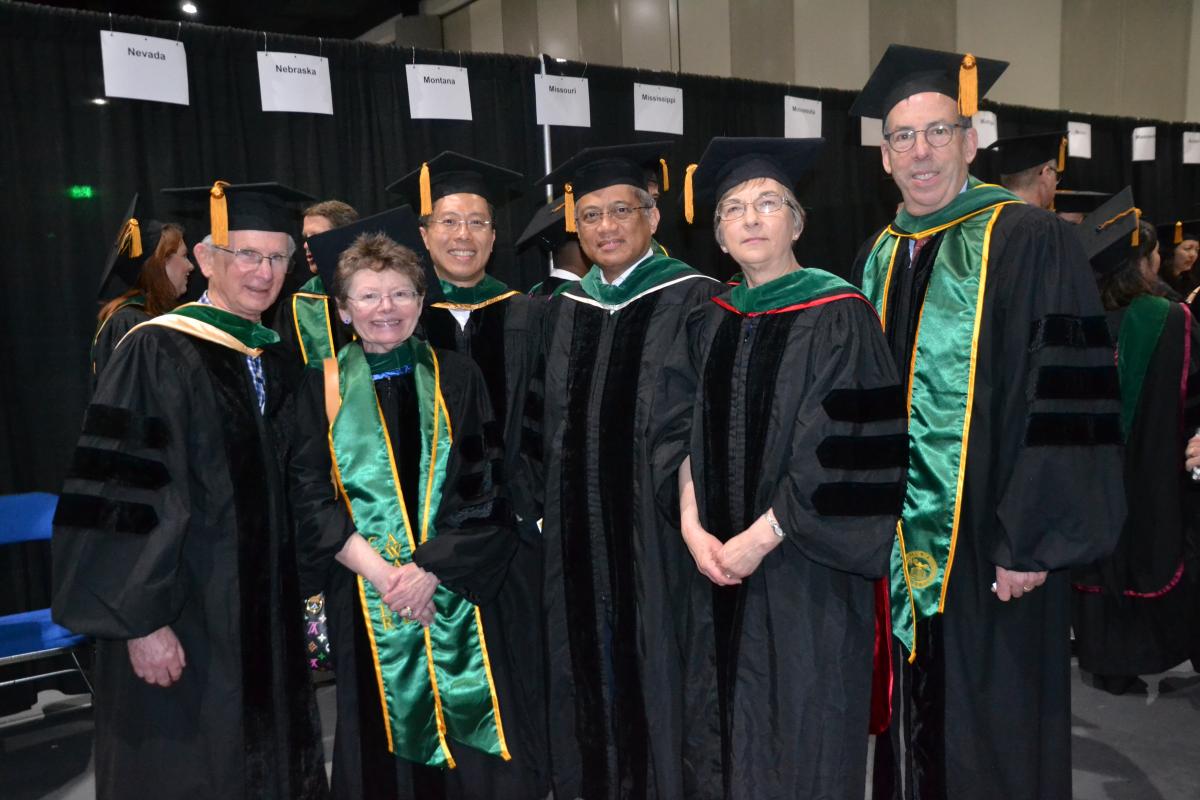 (from left) Philip Landis, MD, FACP; Ellen Cosgrove, MD, FACP; Huy Ly, MD, FACP, Raul Mendez, MD, FACP; Neila Shumaker, MD, FACP ; and Evan Klass, MD, FACP
---
Save the Date
Our Program Planning Committee has been hard at work in creating the agenda for our Chapter Annual Meeting scheduled for October 13-14, 2017 at the M Resort in Las Vegas. Please mark your calendar, I urge you and your colleagues to attend.
Register for the ACP Nevada Chapter Annual Meeting
For additional questions please contact Jeanne Tremaine at jeannetremaine4@gmail.com or (775) 223-1463.
---
New Members – Last Six Months
Our chapter is pleased to recognize 7 new members in the past 6 months:
Mirit Avram, MD
Jorge Y Burgos, MD
Christina Calvanese, MD
Ana Perez Moreno, PhD
Praveen Saran, MD
Mansi Shah, MD
Sara L Trigero, MD
---
New Fellows – Last Six Months
Our Chapter is pleased to recognize 9 new Fellows in the past 6 months:
Lisa Ann Calvo, MD, FACP
Esteban Hemmings, MD, FACP
Praveen Jayakumar, MD, FACP
Nazia Khan, MBBS, FACP
Philip Landis, MD, FACP
Tanya Phares, DO, FACP
Sujatha Pitani, MD, FACP
Neila Shumaker, MD, FACP
Bishwas Upadhyay, MBBS, FACP
---
Resolutions Summary
Board of Regents Actions: At the spring, 2017 Board of Governor's meeting a number of resolutions were advanced. The Board of Regents has begun the process of acting on those resolutions. This is a summary of what has transpired:
1) An update to ACP policy that opposes the sale of tobacco products at all retail pharmacies and support of legislation to ban such sale.
This has been referred to the Health and Public Policy committee for implementation.
2) ACP supports the "Older Americans Act" as official policy.
This has been referred to the Health and Public Policy committee for implementation.
3) Reaffirmed ACP policy on narrow networks and supporting legislation that arbitrarily excludes physicians from insurance network participation. A call for a study on the impact of insurance premiums in states that have adopted "Any willing provider laws to determine if there has been an increase in cost.
This has been referred to the Medical Practice and Quality Committee for implementation.
4) ACP advocates that the Centers for Medicare and Medicaid Services implement an immediate moratorium on the seamless conversion from commercial insurance to Medicare Advantage plans.
This has been referred to the Medical Practice and Quality Committee for implementation.
5) ACP advocates for the acceleration of development of high quality evidence for non-opioid pain treatment through research and facilitating access to non-opioid methods of pain control.
This has been referred to the Medical Practice and Quality and health and Public Policy Committees for implementation.
6) ACP recognizes hate crimes as a public health issue and that ACP opposes all legislation with discriminatory intent.
This has been referred to the Health and Public Policy committee for implementation.
7) ACP will seek to identify resources to assist ACP members in establishing direct primary care model practices that align with ACP policy.
This has been referred to the Medical Practice and Quality Committee for implementation.
8) And finally, that ACP offer a cohesive and comprehensive educational program in Behavioral Health and Substance Abuse using both existing and new materials, as necessary, in collaboration with other societies.
This has been referred to the Education and Publication Committee for implementation.
---
Recruit-a Colleague Chapter Rewards Program
As an expansion of the national Recruit-a-Colleague program, rewards are given to chapters that encourage local level peer-to-peer recruitment. This program is an excellent opportunity for chapters to build membership while earning chapter revenue and helping members earn dues credits.
The national Recruit-a-Colleague program rewards successful recruiters with dues credits for each new full Member or Physician Affiliate member recruited (up to the amount of annual dues) and a chance to win a trip to the annual Internal Medicine meeting. The program runs each year from April 1 through March 1.
The chapter program still rewards the individual recruiter as stated above, but it also:
Provides a $100 reward to the recruiter's chapter for each new member recruited
(Please note that international chapters will receive a monetary reward equal to 25% of the newly-elected member's dues)
Provides one free registration to Internal Medicine 2019 for the chapter per every 10 new members recruited
Provides an additional $25 reward to chapters for each of the first two years that a new member who is recruited through this program renews his/her membership
Please contact Jeanne Tremaine for specially coded application.
---
Photo Gallery – Nevada Chapter Reception at Internal Medicine 2017