You are here
Mississippi Chapter E-NewsletterVolume 1, Issue 4May 2014
Mississippi Chapter E-NewsletterVolume 1, Issue 4May 2014

---
---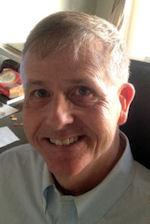 Dan Woodliff, MD, FACP, ACP Governor
ACP Evergreen Award
It was an honor to accept one of nine Evergreen Awards given nationally for Chapters that implemented programs that foster careers in internal medicine, improve communication, and enhance diversity among other goals. Congratulations to our Residents, Fellows, Students, and Dr. Calvin Thigpen for the vision and hard work involved over the past few years in the ACP Council of Associates and Students. The regular monthly meetings and community outreach have resulted in greater awareness and involvement in ACP. This was a very competitive group of six nominees for the single winner in the Resident & Fellow Membership category, and it was exciting to receive this award on behalf of our Chapter.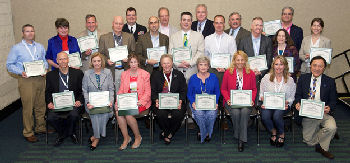 ---
New Fellows
We were excited to have seven new fellows walk at IM 2014 in Orlando. Donn Bowers, Dena Jackson, John McKee, Kamlesh Parekh, Mohammad Rizwan, John Saxon, and John Wofford (pictured below with Governor Dan Woodliff) were awarded during the Convocation ceremony on April 10th. The Chapter has had 11 new Fellows since the first of the year. Anyone who is interested in becoming a Fellow in the College can read more about the requirements and the simple application process.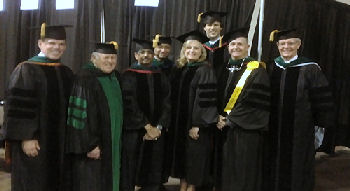 ---
Board of Governors Meeting
MOC Navigator and other new ACP PRIORITIES were announced at the Annual Governors Meeting. These include help with making maintenance of certification easier, with a navigator to answer questions and act as a guide. ACP is actively involved in talks with ABIM to make this process more user friendly and affordable. Another priority includes a project spearheaded by Bob Centor, our incoming Board of Regents Chair, that is looking at ways to decrease administrative burdens in practice and increase office efficiency. ACP Smart Medicine will be expanded; ways to increase EHR quality are being explored; and the High Value Care initiative is moving forward. As you can see, the ACP leadership is advocating for internists and our patients.
---
Leadership Day
Leadership Day is coming up May 21st and 22nd, and we are excited that Wes Aldred and Ben Horton, two of the members of our Council of Associates and Students, are planning on attending with Dr. Dan Woodliff. This is a fascinating look at how our government works with actual visits to our congressmen and senators to advocate for expanding graduate medical education funding and other worthwhile goals.
| | |
| --- | --- |
| Wes Aldred | Ben Horton |
---
Jackson Free Clinic Health Screening Day
The Council of Associates and Students recently held Health Screening Day at the Jackson Free Clinic on Saturday, April 26th. Members of the council, along with several of the medical students from UMMC, welcomed patients of the Jackson Free Clinic for counseling on diet and exercise and for a check of their blood pressure, blood glucose, and cholesterol. The council plans to continue this event annually and welcomes any participation from members of the chapter.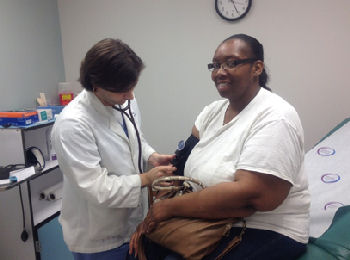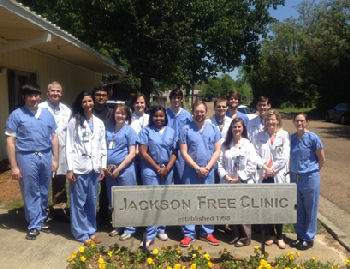 ---
2014 Mississippi/Louisiana Educational & Scientific Meeting
Our chapter meeting at The Grand Hotel Marriott Resort in Point Clear, Alabama, is approaching quickly. Fund-raising is moving forward, and we are glad that we started early. As you know, we only do this every other year, and the money raised has to last for two years. Again, we want to thank Dr. Van Lackey for being our leader. Any bright ideas or offers to help are welcome.
The program for the meeting has been finalized.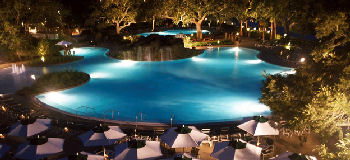 The Grand Hotel Marriott Resort in Point Clear, Alabama
We have an exciting panel of speakers, with updates on the new hypertension guidelines, the new lipid management guidelines, anticoagulants, and inflammatory bowel disease, along with a workshop on medical simulation and handheld ultrasound, as well as sessions by the aforementioned Chair of the Board of Regents, Bob Centor, and by Patrick Alguire, Senior Vice-President for Medical Education.
The meeting schedule is slightly different this year than in years past, with three half day sessions rather than the usual whole day followed by one half day. We hope that this gives everyone time to enjoy the resort with their families and friends. Please mark your calendars for September 4-6 and talk to your friends and colleagues about attending, and register for the meeting.