You are here
Mississippi Chapter E-Newsletter January 2014
Mississippi Chapter E-Newsletter January 2014
| | |
| --- | --- |
| January 2014 | Dan M. Woodliff, MD, FACP, Governor |
---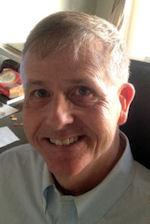 ACP Abstract Day
Our annual Mississippi ACP Abstract Day was held on November 7, 2013, in the Student Union at UMMC and was a huge success. Providing an opportunity for students, residents, and fellows to showcase their scholarly work both in poster format and oral presentations, this is a great way to promote involvement in ACP. We had 44 poster and 6 oral presentations, and they were of a very high quality. Dr. Calvin Thigpen once again did a fantastic job of mentoring and acted as MC. We had a thought provoking and inspiring talk by Dr. Sam Peeples, one of the leading internists in private practice in Jackson and a former ACP Governor and Laureate.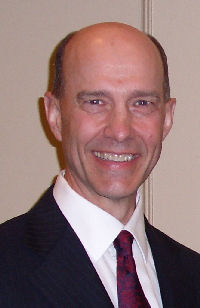 Special thanks to Claire Brabec and John Saxon, our Associate and Fellows Council leaders, are in order. I consider this one of our most important activities since it is truly shaping the future of excellence in medicine in Mississippi and membership in ACP.
Dr. Sam Peeples, former ACP Governor and Laureate
---

SmartMedicine, the new ACP clinical decision making tool, is up and running and had an exciting roll out at the fall Board of Governors Meeting in Savannah, Georgia. Patrick Alguire, Senior Vice-President of the Medical Education Division of the College, has spearheaded this effort and answered many questions with wit and humor. This is a free benefit and will add value to ACP membership.
---
2014 MS/LA Educational Meeting
And speaking of Patrick Alguire, he has agreed to be one of our speakers at the MS/LA Educational Meeting September 4th-6th at The Marriott Grand Hotel & Resort in Point Clear, Alabama. We are working on a program that will offer skills in handheld ultrasound, convey the significance of the new lipid and blood pressure guidelines, and update us on anticoagulants and inflammatory bowel disease. In addition, the current Chair-Elect of the Board of Regents, Robert Centor, will be on hand to explore the diagnostic process on the road to clinical expertise. We think this will offer useful and practical knowledge for internists of all ages in a fun and family friendly setting. At the request of many members we are trying a new format of three half days in order to have more time to enjoy the resort and the area with your family and friends.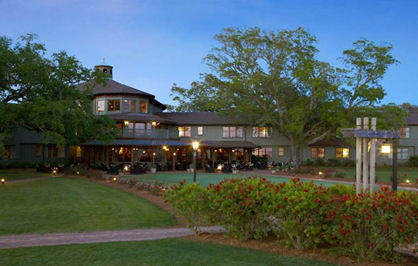 As most of you know, our primary fund-raising occurs before this meeting. Since we alternate hosting privileges with our Louisiana colleagues, this happens every other year. We are delighted that Dr. Van Lackey is helping as Chairman of this fund-raising effort. Dr. Lackey is a former Governor and Laureate and has guided many of us through the process of becoming Fellows in ACP.
---
Internal Medicine 2014
Finally, Orlando is calling! If you haven't made plans yet ... get on the stick or mouse and make those reservations for ACP Internal Medicine 2014! The dates are April 10-12, and we can tell you from experience that the hotels are filling up. This promises to be the usual superb CME experience in a location that's fun for everyone. We hope that many of you are able to attend.