You are here
Maine Governor's Newsletter January 2017
Maine Governor's Newsletter January 2017

---
---
John Erickson, MD, FACP, MD, FACP, ACP Governor
---
A Message from the Governor
Much has happened since my last newsletter. On the national scene, Donald Trump won an unpredicted bid for the White House while here in the Pine Tree State, recreational marijuana will be legal, the bid for more comprehensive gun registration was defeated and we experienced a record drought during the summer months. Though there are many uncertainties with regards to the fate of the ACA, our country's commitment to the Paris Agreement on climate change and our role in overseas conflict, there is no question that MACRA is soon to be part of our world as internists. Featured in this issue are highlights of this fall's Annual Scientific Meeting (and online access to presentations), some exciting initiatives for the upcoming year, the activities of the Health and Public Policy and Internal Medicine Interest Groups and the brand new Rural Internal Medicine Track at MMC.
On behalf of the Chapter Leadership and the ACP, I extend wishes for a peaceful and joyous holiday season to you, your family and friends.
The Maine Chapter - Who are we?
Of the 1277 internists in Maine (of whom 29% are female) 487 are ACP members′
-50% of the general internists in Maine are ACP members
-19% of internal medicine subspecialists are ACP members
We have 59 medical student members′
We have 53 resident and fellow members′
There are now 10 affiliate (PA/NP) members′
---
Maine Chapter Annual Scientific Meeting September 2016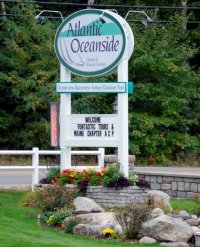 Even if the weather was a bit shy of optimal for this fall's Annual Scientific Meeting in Bar Harbor, the enthusiasm and learning more than made up for it! Kudos goes to our Program Committee, Laura Trask, MD FACP, Rick Lemay, MD FACP, Jodie Hermann, DO, and Chair, Doug Couper MD MACP, for a fantastic session, centered on the challenges of substance abuse and pain management.
Friday's program kicked off with a brief update on Leadership Day and Advocacy by John Erickson, MD FACP followed by MMA EVP Gordon Smith's update on state legislation as well as the legal aspects of pain management and opioid prescribing. Tag team Stephanie Nichols Pharm D and Andrea Truncali, MD presented a spirited session addressing pharmacotherapy in patients with substance use disorder. The afternoon concluded with a social hour highlighted by more than 10 posters presented by residents and students under the supervision of Emily Zarookian, MD.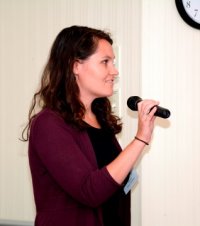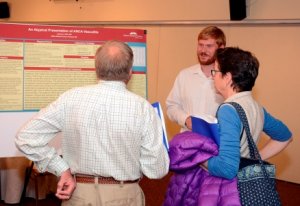 Josh Keller, MD, 3nd year resident at MMC was awarded best poster for his case of vasculitis. Early Career Physicians (ECP) were treated to a reception at the Bar Harbor Regency while the student members and residents enjoyed a gathering at the Atlantic Oceanside.
The Governor's Advisory Council and faculty hosted residents and students for breakfast then Josh Cowgill, MD, John Daggett, MD, Lisa Yeh, DO and Jay Shah, MD fascinated attendees with vignettes for the Resident Competition, supervised by Steve Hayes, MD FACP. John Daggett, MD wowed the judges with his presentation of a patient with severe B12 deficiency presenting as anemia and thrombocytopenia and won sponsorship to the IM meeting in San Diego this spring.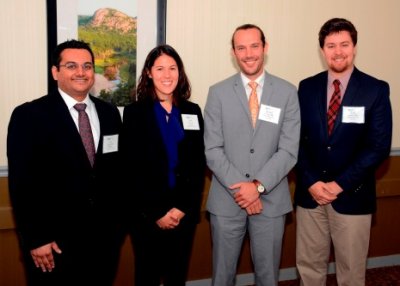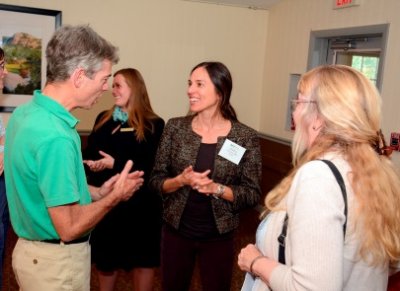 Carrie Horwitch, MD FACP MPH, regent of the College and past Washington Chapter of the ACP Governor, presented an update on high value approach to cancer screening and Jim Wasserman, MD FACP, nephrologist with Maine Nephrology Associates provided a great perspective on the challenges and opportunities of caring for patients with late stage chronic illness.
Many made the trek during the afternoon "free time" to Jordon Pond House by bike or car for popovers and tea while others enjoyed the Park Loop Road or the shops in Bar Harbor.
Friends and colleagues enjoyed reconnecting during the social hour and banquet before honoring poster session and resident vignette winners as well as this year's Laureate recipient, Jane Pringle, MD FACP. Dr. Pringle was recognized for her years of dedication to the ACP, her tireless advocacy for the underserved as former director of the Medical Clinic at the MMC and her public service as State Representative. The Chapter was also pleased to announce that Bob Trowbridge, MD FACP had been honored with the Waxman Outstanding Educator Award. Christina Kapala, DO, current co-Chief Resident of the MMC Residency was awarded the Resident of the Year Award for her outstanding work with the GAC, as well as the the UNECOM / MMC / ACP program.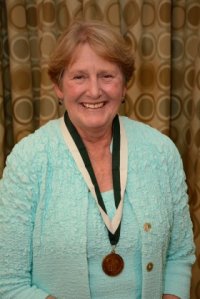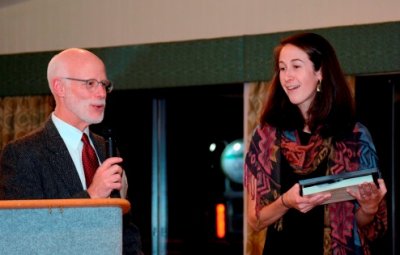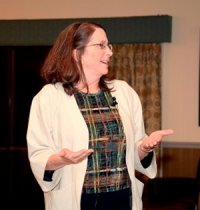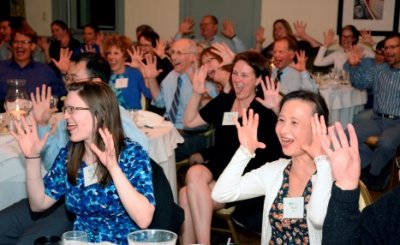 The Leonard M. Keilson MD FACP Memorial Presentation featured Carrie Horwitch, who led the gathering in an often hilarious audience participation presentation on the benefits of laughter in medicine.
Sunday's sessions included the Town Meeting and Chapter Update presented by Governor John Erickson MD FACP, as well as a discussion led by Peter Bates, MD FACP, VP for Academic Affairs at MMC about the future of medical education in Maine. John Fellers, MD, psychiatrist and substance abuse specialist from Maine Behavioral Health, provided a highly informative presentation on the management of addiction issues in complex pain. The meeting's finale was an interactive panel discussion including Drs. Fellers, Truncali, Wasserman and Nichols, Pharm D, where attendees were able to get guidance for the management of patients in their own practices presenting challenges with substance use disorder, pain management and addiction.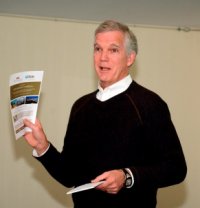 Thanks as always to Warene Eldridge for her phenomenal behind the scenes work to make the meeting a success, Chris Baby for the AV support and photography and the staff of the Atlantic Oceanside! To view the 2016 scientific meeting presentations, go here.
---
Annual Maine Chapter Pre-meeting
This year's roundtable session brought together GAC members and guests, Lisa Almeder, MD FACP, founder of Maine Hospitalist Service and current President of the Medical Staff at MMC, Peter Bates, MD FACP, VP for Academic Affairs at MMC and Rob Chamberlin, MD, Chief of Ambulatory Care at Maine Medical Partners and Carrie Horwitch, MD FACP MPH to address the question, "How can the Maine Chapter of the ACP best serve its members by helping to preserve and enhance the professional and personal satisfaction in the practice of Internal Medicine?" Areas addressed included today and tomorrow's internist, wellness and resiliency, making changes within systems and action plans. After much discussion, the four courses of action identified included
Create a virtual network platform to allow synchronous local ACP member gatherings around the state for quarterly CME / MOC presentations or literature in medicine discussions, etc.
Subspecialist shadow day – Get CME and MOC credit to spend the day (or afternoon) in a subspecialist's office fine tuning your skills in that subspecialty area
Enhance ACP presence at statehouse physician day
Facilitate summit on care transitions for major hospitalist groups, ambulatory care groups, geriatricians
If you have interest in helping us develop any of these programs, send me an email.
---
Update from the Health and Public Policy Committee
The election season is over, and we are all aware of the outcome at the national level. At the state level, the House remains in Democratic control, the Senate stays Republican, but by only one vote. The legislative season begins in January. On a national level, the ACP will be working hard to maintain the gains of the past 8 years. Of note is recent passage by the House and Senate of bills to put substantial funding into medical research, long an initiative of the ACP. Unfortunately, this particular legislation proposes to be funded in part through cuts to the ACA.
One of the major issues confronting internists over the coming year will be the transition to the new Medicare payment system under MACRA. It is imperative to be fully aware of and engaged if you are in private practice, but even as an employed physician, though the direct impact may be attenuated, you would be well served to have at least a basic understanding of the system and measures as it will clearly have ramifications on contracting and expectations.
Nitin S. Damle, MD, MS, MACP, President of the ACP recently commented on the MACRA Final Rule as follows:
"The Centers for Medicare and Medicaid Services (CMS) today released the Medicare Access and CHIP Reauthorization Act (MACRA) Final Rule , with the aim of evolving our payment system to one that recognizes and incentivizes quality and value rather than volume. An initial ACP review of the nearly 2,500-page document reveals that CMS incorporated numerous recommendations made by ACP in order to simplify and reduce burdens on physicians and their practices, including:
Pick Your Pace has been implemented in a manner that provides flexible options for the first performance period, thus allowing for a transition period that will hold physicians harmless if they are able to report a minimum amount of 2017 data to Medicare (for example, one quality measure or one improvement activity for any point in 2017).
Resource use (or cost) has been adjusted downward to 0 percent—from the 10 percent that had been proposed for the first performance period.
The low-volume threshold for participation in MIPS has been raised to less than $30,000 in Medicare Fee-for-Service (FFS) revenue OR less than or equal to 100 Medicare patients, which will help provide a better safety net for small practices.
There are now expanded options for Patient-Centered Medical Homes (PCMHs) to get full credit for clinical practice improvement activities (CPIA) under MIPS.
A new Medicare Shared Savings Program (MSSP) Accountable Care Organization (ACO) track is going to be established, called the Medicare ACO Track 1 Plus (1+), which could help bridge the transition to taking on two-sided risk for current track 1 Medicare ACOs.
ACP will review the rule in greater detail, but expects to be asking for improvements in several areas. In particular, we would like to see CMS provide multiple pathways for medical homes, beyond CPC+ within the advanced APM pathway.
ACP is committed to working with CMS to ensure that the MACRA program truly results in a healthcare system that puts patients, families, and the relationship of patients and families with their physicians at the forefront."
For more information on MACRA and MIPS check out the extensive ACP resources .
The Maine chapter will be attending Legislative Day in Washington in May to lobby our Congressional delegation. Anyone interested in health and public policy should contact Dan Morgenstern
---
Gun Violence in Maine: How Best to Respond – 29 September 2016 – USM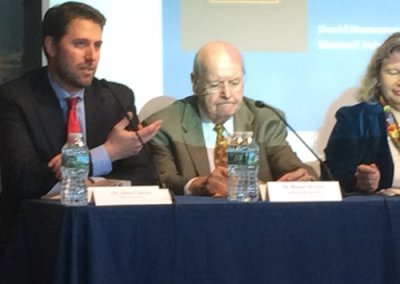 Dan Meyer, MD, Director of Hospital Medicine and Adult Inpatient Medicine at MMC, representing the Maine Chapter, joined other members of the medical, legal and law enforcement community for a series of panel discussions about the challenge of gun violence in Maine. The attendees heard David Hemenway of Harvard School of Public Health, Michael Sauschuk, Portland Chief of Police, Bob McAfee, MD retired surgeon and prior President of the AMA speak about the impact of gun violence on the citizens of Maine. Dr. Meyer made particular note of the significantly higher risk of suicide in homes of depressed individuals with access to firearms. Though Question 3 (narrowly defeated during the recent election) regarding firearm registration was not a specific topic, there was ample discussion both for and against. The ACP has come out strongly for a number of measures believed to reduce gun violence but not infringe upon the rights of gun owners consistent with the 2nd Amendment. For more information check out ACP President Nitin Damle's letter .
---
Maine IMIG (TUSM and UNECOM)
The Internal Medicine Interest Group (IMIG)—consisting of students from UNE's College of Osteopathic Medicine and Tufts University School of Medicine Maine Track—has continued to offer enriching events and activities to its members throughout 2016. The first opportunity of the academic year was a "Stump the Professor" event where third and fourth year medical students presented their most nuanced cases to Dr. Hilamber Subba, a hospitalist at Maine Medical Center. In October, eleven students traveled to Bar Harbor for the Maine ACP meeting. The group next hosted a discussion with Dr. Ioan Cosma, an interventional and general clinical nephrologist, who shared his experience with internal medicine and offered his perspective on the decision of whether to subspecialize. With each of these events the students have shown sincere interest in supporting the group's mission of exploring the dynamic nature of internal medicine.
We are excited about the growth of this group and will continue to invite new members and guests to participate in panel discussions, meet and greets, and other events year-round. We look forward to exploring different aspects of the field and welcome your thoughts and ideas. If you are interested in participating in this program, please reach out Cashel O'Brien, MS-II, Tyler Haddad, MS-II, Michael Tozier, MS-IV and Conor Walsh, MS-IV.
---
The new MMC Rural Internal Medicine Maine Track (RIMM)
Tom Gearan MD FACP, Program Director for the Internal Medicine Residency at the MMC, is very excited to announce the creation of the RIMM, a unique internal medicine residency program that blends experiences of training at an urban tertiary care center, MMC in Portland, and Stephens Memorial Hospital (SMH) in Norway. He describes the program as "the best of both worlds" and is directed towards those interested in practicing the specialty of general internal medicine in a rural area. Response to date by applicants has been strong and enthusiasm for the program both in Norway and Portland has been high. Stay tuned for match results on March 17! For more information, check this out.
---
Mark your calendar for Maine Chapter Annual Scientific Meeting at the Atlantic Oceanside, September 15-17, 2017
See you at IM 2017 in San Diego 3/30-4/1/2017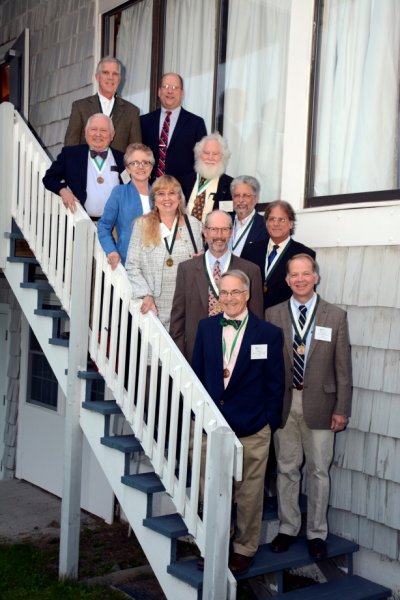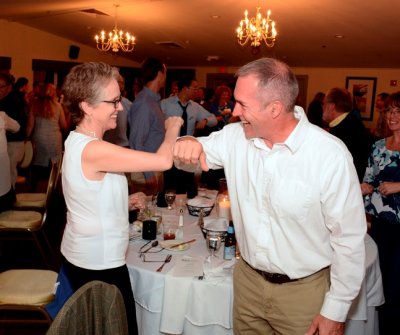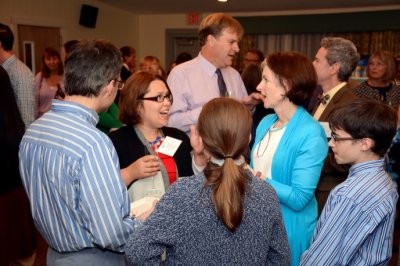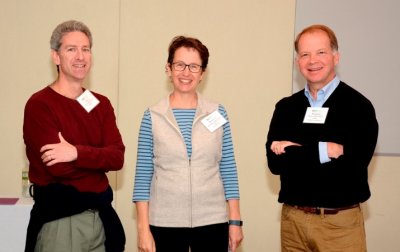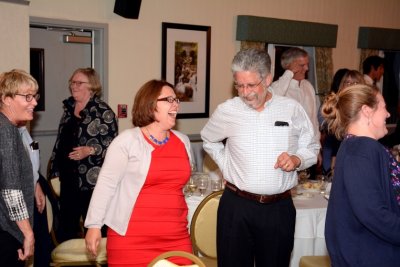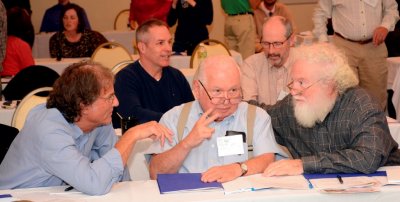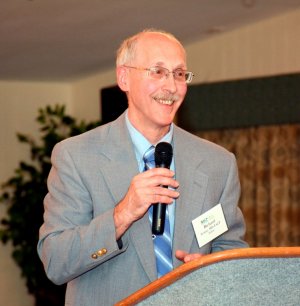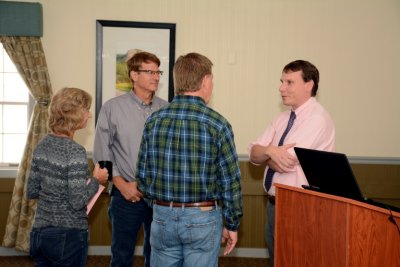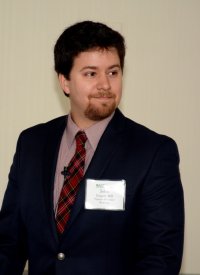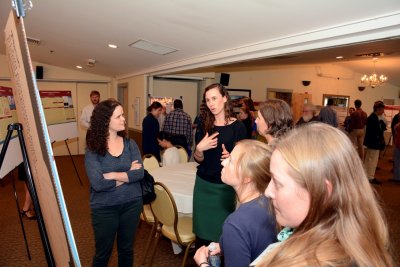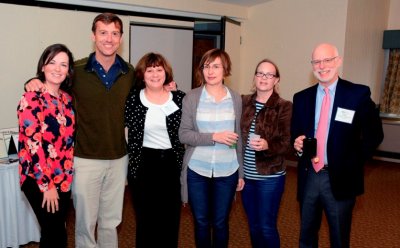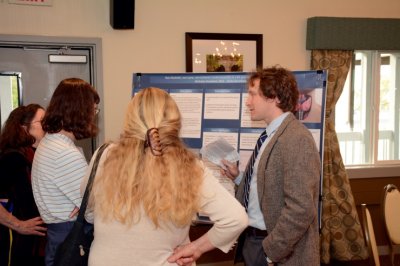 ---
Announcements
Please join the chapter in congratulating the following:
Michael Madiao, Medical Student, has been elected to serve a one-year term as a representative of ACP's Council of Student Members. The College's governing body, the Board of Regents, will approve his appointment at its meeting in March 2017.
John Erickson, MD FACP, Governor Maine Chapter, has been elected as the ACP's Governor's class representative to the Executive Committee of the Board of Governors.
Rebecca Hemphill, MD FACP was elected as Governor-Elect. Dr. Hemphill will do a year of training as Governor-elect and then will start her four-year term as Governor in the Spring of 2018. As Governor, Dr. Hemphill will serve as the official representative of the College for the Maine Chapter, providing a link between members at the local level and leadership at the national level. In the meantime, Dr. Hemphill will be working closely with Dr. Erickson and College staff to learn about the College and her duties as Governor.
Thank you, Happy New Year