You are here
GOVERNOR'S NEWSLETTER April 2015
GOVERNOR'S NEWSLETTER April 2015

---
---
From the Governor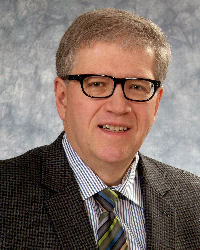 J. Matthew Neal, MD, MBA, CPE, FACP, FACE, FACPE, ACP Governor
Some exciting news from Washington: by a sizable majority, the House last week approved a bill to repeal Medicare's sustainable growth rate formula. Coverage portrays the vote as a rare bipartisan victory for Congress and a win for both House Speaker Boehner and Minority Leader Pelosi. However, the Senate has delayed giving final congressional approval to bipartisan legislation permanently blocking Medicare cuts for physicians until next month; leaders decided to wait until after Congress' two-week spring recess to finish the legislation. Our Leadership Day delegation will be traveling to Washington May 20-21, 2015, and that is always one of the key areas we address. Let's hope for a permanent fix rather than "kicking the can down the road" again!
On the MOC front, senior ACP leadership continues to work with the ABIM to iron out all the problems there - many strides have been made and we will continue to work on your behalf as advocates of all internists.
In addition to the NCAA Basketball Tournament, the other big event that happens in mid-late March is Match Day. This year, a record 16,932 U.S. medical school seniors were matched to first-year residency positions through the National Resident Matching Program, 533 more than last year. A total of 30,212 first- and second-year positions were offered, including more than 600 new first-year positions, half of which were in primary care specialties. Internal Medicine programs offered 6,770 positions, 246 more than in 2014; 98.9 percent of positions filled.
---
Congratulations to New AMWA President - Dr. Theresa Rohr-Kirchgraber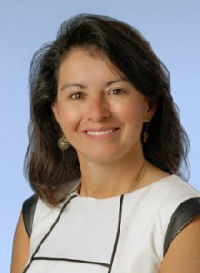 Theresa Rohr-Kirchgraber, MD, FACP, Associate Professor of Clinical Pediatrics and Clinical Medicine at IU School of Medicine, will become president of the American Medical Women's Association this month. Dr. Rohr-Kirchgraber is a long-time ACP member and former Council member. In addition, she serves as the medical director of the Center of Excellence ambulatory practice, and as a member of the governing council of the Women's Physicians Congress of the American Medical Association.
Dr. Rohr-Kirchgraber received her medical degree from Cornell University. She completed a residency program in internal medicine at University Hospital of Cleveland/Case Western Reserve University.
---
Congratulations to Dr. Akram Al-Makki for Winning Award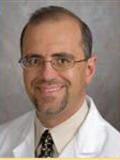 Akram Al-Makki, MD, FACP, FASN, a Lafayette nephrologist, has been given the AC Arnett Award because of his contributions to the values of professionalism education, research and compassionate care.
Dr. Al-Makki's role in creating a model community-based graduate medical education program helped IU Health Arnett develop a closer relationship with the IU School of Medicine and adding a family practice residency program at Riggs Community Health Clinic. All of his work required a passion for medical education that goes over and above any personal financial rewards available for the important work of educating future healers.
His work in raising IU Health Arnett engagement of medical education has resulted in creating a higher level of professional satisfaction of IU Health physicians through the rewards of mentoring and teaching students.
Dr. Al-Makki's compassion is evident by his personal commitment of time and treasury, helping victims of the conflict in his home country of Syria. Research and education by his successful novel approach to develop field dialysis so treatment could continue despite dialysis centers around the country being damaged and closed due to the war. This work was recently affirmed by published findings in esteemed medical journals.
Prior to joining the nephrology department at IU Health Arnett, Dr. Al-Makki practiced internal medicine in Monticello, IN. His work as an internist is demonstrated by his holistic approach to patient care for his nephrology patients who greatly value Dr. Al Makki as their physician. He is a Diplomate of the American Board of Internal Medicine as well as being held with the highest respect from his nephrology colleagues.
The AC Arnett Award was established by Clarian Arnett Health in 2008. This award was created to honor A.C. Arnett, who founded the Arnett Clinic in 1922. The award honors Dr. Arnett's entrepreneurial spirit and passion for delivering the highest level of healthcare possible to this region and reminding all that our work is never complete.
---
ACP Indiana Diversity Committee Meeting
The Indiana Chapter held its initial Diversity Committee meeting on March 16. The goal of the committee is to identify the recruitment, involvement, and participation of women, minority physicians, and international medical graduates as a primary goal for the Chapter. The committee is planning on developing educational programs to promote diversity in all aspects of the Chapter and encourage a more diverse membership.
We have put together a survey to assess our members' needs regarding diversity in the ACP Indiana Chapter. We would appreciate your input by taking a few minutes to complete the survey.
---
Women in Medicine Spring Event Recap
The Women in Medicine Spring Event was held on March 7, 2015 at IU Health Saxony Hospital in Fishers from 9-11:30 AM. The speaker was Dr. Theresa Rohr-Kirchgraber; her presentation was entitled "Eating Disorders: From Binge to Restriction and Everything in Between." Thanks to WIM co-chairs Heidi Lakanen and Marla Current for organizing this event.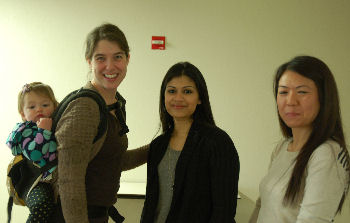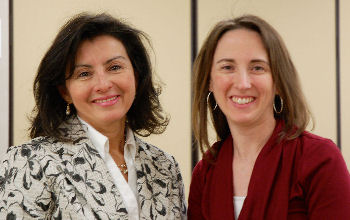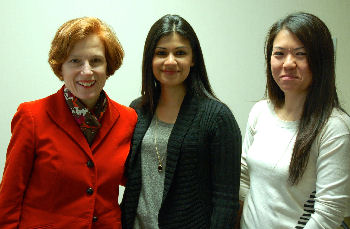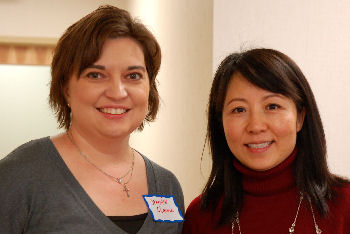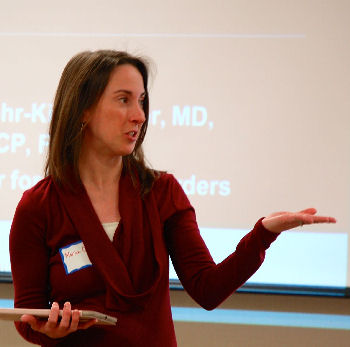 ---
Register Now-2015 Annual Meeting!
The 2015 Annual Meeting will be held April 30-May 2 in Boston, with pre-courses on April 28-29. See this Web page for registration information, and I hope to see you there. Be sure to make your hotel reservations in plenty of time. We also will be planning an evening reception for Indiana Chapter members on Friday, May 1-more details to follow.
---
IUSM Women in Medicine Event - Tuesday, April 14
Negotiating the Divide: The Unexplained Trend of Men Earning More than Women ~ Tuesday, April 14 from 5:30-8:30 p.m. at Fairbanks Hall, Room 1110 on the IUPUI Campus ~
The purpose of this event is to raise awareness and understanding of Equal Pay Day and the wage gap that exists between men and women training and working as physicians and scientists. This networking event brings residents, students, scientists, and fellows from throughout the Indianapolis area together with industry professionals and established physicians and faculty to discuss pay discrepancies, negotiation skills, and to empower female leadership in medicine and science.
Negotiating the Divide is held annually and this year it will be held on "Equal Pay Day," established in 1996 by the National Committee on Pay Equity to symbolize how far into 2015 women must work to earn what men earned in 2014.
Food and beverages will be served and the event and parking are free. Negotiating the Divide is sponsored by the IU National Center of Excellence in Women's Health, along with the American Medical Women's Association, and the Indiana State Medical Association
RSVP Negotiating the Divide Event Registration
Learn from the experts! Information about contract negotiation, personal leadership skills, and how to keep your career on track will be available.
---
Save The Date: ACP Indiana Chapter Annual Scientific Meeting: November 6-7, 2015
The 2015 Indiana Annual Meeting will take place on November 6-7, 2015 at the Renaissance North Hotel in Carmel. We are currently planning our scientific sessions to provide another great experience for all. More details will follow when they are available.
---
Congratulations to Our New Fellows!
New Fellows elected since January include:
John E. Albrecht, MD, FACP, Clinton
James P. Bohney, MD, PhD, FACP, Mooresville
Anne Greist, MD, FACP, Indianapolis
Alan B. Hartman, MD, FACP, Richmond
Kapil A. Mehta, MD, FACP, Zionsville
Richard J. Reifenberg, MD, FACP, Indianapolis
Youssef Siage, MD, FACP, Evansville
Bhupinder K. Valia, MBBS, FACP, Dyer
Louis M. Wright, MD, FACP, Indianapolis
---
Celebrate 100 Years of ACP!
2015 marks the 100th anniversary of the American College of Physicians. The College is planning a variety of special Centennial-related events to celebrate the occasion-we invite you to be a part of the jubilation.
Over the next few months we will be highlighting specific historical information about the Indiana Chapter, including past leaders of the Chapter-past Governors and past Presidents of the American Society of Internal Medicine (ASIM). ACP merged with ASIM in 1998. On the National ACP Website you can find a timeline of the first 100 years of ACP as well as other factoids about the world's largest medical specialty organization!