You are here
Idaho Governor's Newsletter October 2017
Idaho Governor's Newsletter October 2017

---
---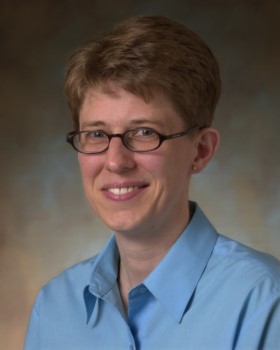 Melissa Hagman, MD, FACP, ACP Governor
---
2018 Hindson Winter Conference
January 11-14, 2018 Hunt Lodge, McCall, ID
Please join your colleagues for the Idaho ACP Hindson Winter Conference in beautiful McCall, ID. The meeting starts at 5 pm on Thursday, January 11, and ends at 10 am on Sunday, January 14, 2018. The featured speaker is Dr. Carolyn Clancy, the Veterans Health Administration Assistant Deputy Undersecretary for Health, Quality, Safety, and Value. Earn CME and connect with your colleagues from around the state. To register for the meeting, please visit the Hindson Foundation website
---
Advocates for Internal Medicine Network
The Advocates for Internal Medicine Network (AIMn) is a program for ACP members interested in participating in federal advocacy. It is designed to help members engage with their federal lawmakers on policy issues important to ACP and internal medicine, using a platform that is user-friendly. As key issues approach the decision-making stage on Capitol Hill, the College emails or faxes legislative updates and alerts to AIMn members, who we call Advocates. Legislative alerts include all of the necessary information (including sample messages that can be easily personalized) to make informative contacts with members of Congress, and ACP staff is always available to provide support and answer legislative questions.
Join more than 15,000 colleagues in the AIMn program in advocating for the interests of internal medicine in Washington, D.C. By joining, you will receive legislative updates on key policy issues and engage in outreach to your federal lawmakers. If you are already an AIMn member, you do not need to register again. ACP welcomes you to join the Advocates for Internal Medicine Network (AIMn) and contact your national legislators through the Legislative Action Center. To enroll, please visit Advocates for Internal Medicine Network (AIMn)
---
ACP Education Fund
As you may know, ACP offers a number of programs and resources for internal medicine trainees to supplement their formal education. The cost of these programs exceeds what we generate with membership dues, so we are asking for additional support via the ACP Education Fund
This campaign exemplifies how the College lives out its mission to foster excellence and professionalism in medicine. By providing free and discounted ACP membership to medical students, residents, and fellows-in-training, our young colleagues are warmly welcomed into their professional home and provided with a community that offers guidance and support as they navigate the transition from training to practice. In addition, the Fund helps us offer:
Scholarships to Chief Residents to attend the annual Internal Medicine Meeting as junior faculty at the Herbert S. Waxman Clinical Skills Center
Funding for the Internal Medicine Interest Group Sponsorship Program
Support of the Young Achievers program at the annual Internal Medicine Meeting
These activities help spread the word about internal medicine and the ACP community, and most important, help our future doctors thrive. Our goal is to raise $45,000 by December 31, 2017. Please consider paying it forward by making a tax-deductible donation to the 2017 ACP Education Fund today or by calling ACP Member & Customer Service at 1-800-ACP-1915.
Thank you in advance for your support!
---
Internal Medicine 2018, New Orleans, LA
Registration is now open to attend the Internal Medicine 2018 meeting. The meeting will be held at the Ernest N. Morial Convention Center in New Orleans, Louisiana, April 19-21, 2018 with pre-Courses April 17-18. For more information, please visit
---
Welcome our New Members
Ciciley Fox – Caldwell
Jenni Blendu – Boise
Jordan Huttash – Boise
Michael Thompson – Caldwell
Christopher Woodward – Ketchum
Diana Christensen – Boise
Kara Fitzgerald – Sandpoint
---
Welcome our New Fellows
Richard Alan Nathan, DO FACP
Krista J Andersen-Harris, DO FACP
---
From your Chapter Executive Director
Please stop by the Chapter's Facebook page for daily health care articles, pictures from chapter events, meeting notifications, and more. We also have a Twitter page - Idaho Chapter ACP Twitter Page
---
ACP Email Badges
Let your colleagues and patients know that you are proud of your affiliation with ACP by adding an ACP badge to your email signature.
The "Member" badge is for all members, domestic and international, and is not intended to identify a specific member class (includes Resident/Fellow, Student, Physician and Non-physician Affiliate Members). Fellows and Masters are encouraged to display the honorifics with the "Fellow" and "Master" badges.
For more information, please visit: ACP Email Badges
---
Strengthen Our Chapter: Participate in ACP's Recruit-a-Colleague Chapter Rewards Program!
The American College of Physicians and the Idaho Chapter encourages all members to help strengthen our chapter by recommending ACP membership to colleagues. By joining the College, your colleagues will enrich their clinical knowledge and skills and have access to all of the ACP member benefits that you enjoy.
To thank you for your dedication to our organization, ACP offers incentives to members and their chapters that recruit new members through the Recruit-a-Colleague Chapter (RACC) Rewards Program.
As with the national Recruit-a-Colleague Program, the RACC Program rewards successful individual recruiters with dues credits for each new full Member or Physician Affiliate member recruited and a chance to win a trip to the annual Internal Medicine meeting. In addition, the RACC Program also provides rewards to the recruiters' chapters, including funding for chapter activities and complimentary registrations to the annual Internal Medicine meeting. The 2017-18 Recruit-a-Colleague Chapter Rewards Program runs until March 1, 2018. To participate, simply forward to your colleagues a membership application
To qualify for the program, your name must be listed on the recruiter line of the application, and the form must include the code RACC.
Thank you for your help in strengthening our chapter!
---
SAVE THE DATE
2018 Hindson Winter Conference – January 11-14, 2018
Hunt Lodge, McCall, ID