You are here
Idaho Governor's Newsletter March 2017
Idaho Governor's Newsletter March 2017

---
---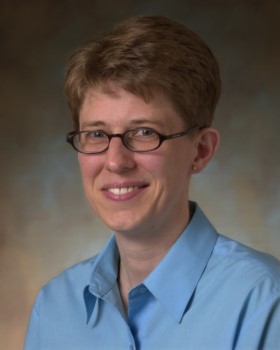 Melissa Hagman, MD, FACP, ACP Governor
---
Poster Competition Winner at the 2017 Hindson Winter Conference
The poster case presentation winners were Richmond Doxey, MD, and Martine Troy, MD. Their poster was titled, "Disseminated Vesicular Rash in an Immunocompromised Host." Dr. Troy will be presenting their poster at the national ACP poster competition at IM2017. If you are going to IM2017, please stop by the resident poster presentation session to support Dr. Troy.
Richmond Doxey and Martine Troy - 2017 Winning Poster Presentation
The oral case presentation winner was Carla Apezzato, MD, for her presentation titled, "An Unusual Case of Diarrhea," which described a case of tropical sprue.
Andy Wilper FACP presenting Award to Carla Apezzato - 2017 Winning Oral Case Presentation
---
Super Bowl Ad Puts Spotlight On Gender Equality
By Danielle Orchard, MD
Co-Founder of Women in Medicine, Idaho ACP Chapter
One of the most talked about aspects of the NFL Super Bowl every year is the advertisements. Each one goes through a vetting process by Fox before it can be aired to millions of viewers. Usually, the commercials are devoid of any political views. In fact, an advertisement by 84 Lumbar was rejected because it was going to depict a giant wall.
Audi on the other hand, was not turned away when they made a commercial with a gender equality twist.
The commercial shows a girl in a box car race. While she's racing, the audio is of her father's thoughts as he is struggling over the reality of gender inequality. He asks himself how he can tell his daughter that she won't be valued as much as the men around her. She weaves through her fellow competitors, all of whom are male, and skillfully reaches the finish line first. Just after she wins, he wonders if the future might bring a different narrative for his daughter.
The call for equality is an honorable one, but the commercial (and the company) is not without controversy. Some have argued that the commercial was created to pander to women because they have strong purchasing power. They have pointed to Audi's executive board and note that this seemingly "progressive" company doesn't have a single female on its board.
It's impossible to judge Audi's intentions, but I can't help but be encouraged that they are shinning a light on this important issue.
As we seem to be entering a new era of politics and political discourse, there is an opportunity to protect and advance women in the workplace. Not to the head of the line, but rather in the same pipe-line that creates male business executives, CEO's, and health care leaders. In fact, that is exactly what Women in Medicine is about.
---
Leadership Day 2017
The 25th annual Leadership Day on Capitol Hill will be held on May 23 - 24, 2017. This two-day advocacy event is a great opportunity for the College and our members to increase our presence and bring visibility to issues of concern to Congress. As usual, there will be training sessions and briefings by key congressional staff members as well as influential federal government agency officials and ACP government affairs staff. The event is open to ACP members only.
Our Governor, Dr. Melissa (Moe) Hagman, is planning on attending Leadership Day and you are welcome to join her to advocate for the important issues facing health care today. To learn more and to register go to Leadership Day
---
Welcome New Members
Catherine Sevilla Atup-Leavitt, MD - Nampa
Stan Eisele, MD – Meridian
Scott Jenson, MD – Meridian
Richard Keith Oehlschlager, MD - Boise
---
Congratulations to our New Fellow
Benjamin J. Powers, MD, FACP – Boise
---
ACP Fellowship
Are you interested in becoming a Fellow of the American College of Physicians? Fellowship in the College is an honor. Being an FACP is a distinction earned from colleagues who recognize your accomplishments and achievements over and above the practice of medicine. The most important considerations for ACP Fellowship are excellence and contributions made to both medicine and to the broader community in which the internist lives and practices.
ACP Fellowship is primarily achieved through advancement from ACP Membership. Fellows are authorized to use the letters FACP (Fellow of the American College of Physicians) in connection with their professional activities for as long as their membership remains current. FACP is a federally registered service mark and is defined as providing recognition by way of an honorific. Fellows of the American College of Physicians have the right to vote, hold office, and sponsor applicants for Membership and Fellowship.
For more information or to apply for ACP Fellowship, visit the resource page.
---
Idaho Chapter Facebook Page
Please visit the Idaho Chapter's Facebook page . The page currently has over 100 followers from all over the world and is updated daily with health news, interesting tidbits, and local news. Please feel free to let the executive director Kelly Hess know if you have any health care related events you would like advertised on the page.
---
For Your Information
Celebrate American Heart Month with ACP's Heart Health Patient Education Materials
February is American Heart Month, and ACP offers a variety of patient education materials to help you communicate easily and clearly with your patients about their heart health. Materials include condition-specific Patient FACTS and our highly-praised Caring for Your Heart and Keeping Your Heart Healthy self-management guides. Most print materials are available in English and Spanish. The patient- and physician-tested resources are available to order for FREE.
ACP Issues Comprehensive Statement on U.S Immigration Policy
ACP released a statement on January 31st in reaction to the recent executive order on immigration. The statement details ACP's opposition to discrimination, religious tests, refugee bans, and denial of entry to persons with legal visas, and expresses grave concerns about the implications of the executive order on medical education, access to health care services, public health and families. This comprehensive statement on U.S. immigration policy was preceded by a public statement from ACP on January 30, 2017 about the recent executive order on immigration.
ACP Launches MyACP, a Personalized, Customized Website Experience for Members
ACP's newly launched MyACP, a personalized web experience, makes it easier for members to access and discover pertinent ACP content and resources while visiting ACPOnline.org.
The new MyACP experience provides logged-in members with streamlined access to the content and features they value and use the most, starting with a menu of options based on the user's membership class (e.g., residents or physicians) and his or her history of purchases with ACP.
Members will now be able to customize their MyACP information to directly add or remove resources and valued features, providing quick and easy access to the content, products, and services that are most relevant to them. Members can also continue to update account information and view their CME transcripts.
In addition, logged-in members and transactional users will be able to easily access products that they've previously purchased from ACP, including MKSAP and registration for the Internal Medicine Meeting.
Explore the new MyACP's features