You are here
Message From Your Governor May 2013
Message From Your Governor May 2013

| | |
| --- | --- |
| May 2013 | Alice Lawrenz Fuisz, MD, FACP, Governor |
---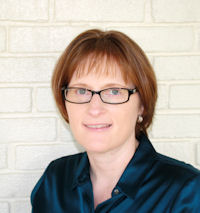 After a lull during the summer, the ACP DC Chapter has been very active in the last few months. Firstly, we are excited about the upcoming 2013 Scientific meeting, November 22-23 (see article below) and I look forward to seeing you there!
The Governor's Advisory Council met on September 9 to discuss plans for the upcoming year. We have many activities planned for our membership.
The Chapter's newly formed Membership Committee held their first meeting on October 17. During this meeting, each member shared their reasons as to why they were ACP members and how they became involved in the first place. The recurring theme was a mentor, usually a program director, who introduced them to the College and was instrumental in their continued enthusiasm. Plans are underway to reach out to non-members.
With that in mind, the chapter is beginning a medical student mentorship program. Under the direction of Nkem Mgbojikwe, medical student member from Howard University, and Arrel Olano MD FACP, interested students are paired with practicing physicians from all areas of the profession. The kick-off meeting for this program was held on October 30.
We are pleased to announce that our chapter is in receipt of the 2013 Chapter Excellence Award! The award recognizes chapters which successfully meet the standards for managing a chapter. In order to achieve the Chapter Excellence Award, chapters must meet all basic criteria and seven optional criteria. Criteria include such activities as formulating an effective Governor's Council and committees, communicating frequently with membership, providing educational opportunities, recruiting and advancing members and celebrating membership through local awards. I would like to extend a special thanks to those chapter members who assisted me in all of these endeavors! For their hard work and dedication, we received this award.
Alice Fuisz MD FACP
---
Chapter Meeting
Don't forget to register for the Chapter's upcoming 2013 Scientific Meeting to be held November 22-23 at the Washington Marriott Hotel (1221 22nd Street NW). The full meeting brochure and registration information may be accessed at: http://www.acponline.org/about_acp/chapters/dc. During the meeting medical residents from around the metropolitan area will compete in an abstract poster presentation. There will be cash prizes awarded to the top abstracts. The Chapter's Awards Luncheon will be held on Saturday, November 23 to honor the Chapter's outstanding members. Those receiving awards are:
Henry Masur MD MACP - John F. Maher Memorial Laureate Award
Janelle Goetcheus MD - Volunteerism and Community Service Award
Ashesh Patel MD FACP - Leadership Award
Charles Faselis MD FACP and LCDR Todd Gleeson MC - Sol Katz Teaching Award
Kenneth Burman MD MACP and Edward Tsou MD - Walter Lester Henry Jr. MD Award for Lifetime Teaching Excellence
Also being recognized will be Fred Gordin MD FACP who will be presented a Mastership in the College and Clifford Lane MD FACP who will be presented the First Rosenthal Award at Internal Medicine 2014 in Orlando.
The winners of the Resident/Fellow Member abstract competition will also be announced during the Awards Luncheon.
The Council of Early Career Physicians (formerly Council of Young Physicians) of the Washington DC Chapter of the American College of Physicians proudly presents its first Maintenance of Certification Self-Evaluation Program modules for Internal Medicine and Hospital Medicine.
On Friday (November 22), please make your way
To learn stuff forgotten since last test day.
You have brains in your head. You have feet in your shoes
You can steer yourself to the Marriott (if you choose)
We have questions. We have answers. There's work to be done. Barring fights, we plan to be finished by 1. There will be questions with answers, about 30 per section There will also be time for some brief reflection. Each section is two hours, please be prepared. We'll go over each question (don't be scared). We'll discuss each answer to find the right one Come and participate, we'll get them all done. We'll cover internal medicine both inpatient and out Ranging from policy to practice, eliminating all doubt It will be entertaining and fun, anything but dumb I'm sure that your family won't mind if you come So come one, come all to our MOC SEP talk Our goal is to make you a better doc.
---
Calling All Internists to Assist in the Care of Young Adults with Chronic Health Conditions
By: April Barbour, MD Director, Division of General Internal Medicine Director, Primary Care Residency Program Associate Professor of Medicine George Washington University School of Medicine and Health Sciences
A colleague of mine once said to a group of pediatricians, "These patients [youth with chronic health problems] are going to transition at some point, if not in the office, then it will be through the Emergency Room. Why don't we make it as easy as possible?" That is what our District of Columbia Health Care Transition learning collaborative has been working on the past 2 years, making the process as easy as possible for our patients, for the families and for the physicians.
Transitioning to a new physician can be a scary time and it is doubly so for young adults with chronic health conditions. Adult health care is very different from pediatric health care and many patients and families struggle with learning a new system and navigating it successfully. Our learning collaborative group, which included patients, parents, nurses, care coordinators, social workers, pediatricians, family physicians, internists and trainees, developed tools to help patients, families and physicians hand off patient care in a deliberate fashion. We addressed confidentiality and privacy issues through developing transition policies, transferring up-to-date records, having youth complete a skill readiness assessment questionnaire and create a plan for them to learn the needed skills, affirming how pediatric and adult physicians should communicate and consult with each other throughout the transfer process, and ensuring that new patients unfamiliar with adult health care feel welcomed in our internal medicine practice. We were fortunate to have members from the Health Services for Children with Special Healthcare Needs (a Medicaid managed care organization) as part of our learning collaborative. They provided valuable insight and care coordination resources throughout the process.
After much trial and error, we found that having a point person to handle the initial transfer was crucial. This administrative person coordinated the appointment with the pediatrician's office and the patient and / or family. We asked that the referring team complete a form with contact and guardianship (if necessary) information and return that to us with a portable medical summary or recent office notes and a one page fact sheet on the pertinent diagnoses. Once all the information was received, we would then schedule the appointment. After the visit, the internist would contact the pediatrician with questions. We also developed tools to use at the time of transition to assess the readiness of the patient for transition and identify gaps in knowledge or skills that could negatively impact his/her care. We found that it was important to discuss privacy and confidentiality at the initial visit with both the patient and their families. We asked that patients sign a consent at their initial visit to allow us to talk to their families if they wanted to use a shared decision making model and gave a handout about privacy to each patient. We are in the process of working on a welcome letter that will address some of the questions patients new to our clinic often ask.
It is no surprise, that good and frequent communication is imperative in the transition process. This includes communicating the plan to the patient and family prior to, during and after the transition, as well as communication between providers. Pediatricians may be reluctant to say goodbye to their patients and internists may be reluctant to take on new patients with illnesses they haven't seen since medical school, but as my colleague said, it is going to happen. From a policy perspective, payment models that encourage and reimburse for this communication are necessary to make these processes routine and safe for our patients, particularly these more vulnerable patients.
Information for Internists about the DC Transition Quality Improvement Project to Improve the Care of Young Adults with Childhood Onset Chronic Health Conditions.
In 2011, the American Academy of Pediatrics (AAP), American Academy of Family Physicians (AAFP), and the American College of Physicians (ACP) seized the opportunity to translate the original 2002 transition consensus statement into practical clinical guidance for all youth, including those with chronic health conditions, as they move from pedi¬atric to adult-centered health care. An expert writing group, including repre¬sentatives from all of the primary care professional societies, experts in tran¬sition and medical home, and youth with chronic health conditions and families, developed the clinical report.(1)
The clinical report includes an algo¬rithm that provides a logical framework for transition support during adoles¬cence and young adulthood for all youth as well as a special section for youth with chronic health condition. The algo¬rithm starts with introducing a practice-wide tran¬sition policy at the 12- to 13-year-old visit and concludes when the youth is receiv¬ing health care utilizing an adult approach to care or in an adult health care delivery system.
The federally funded National Health Care Transition Center, Got Transition, developed a quality improvement change package and toolkit called the Six Core Elements of Health Care Transition, mentioned above by Dr. Barbour, which is based on the joint transition clinical report. The six core elements are designed for both adult and pediatric providers. The core elements include:
Development of a transition policy that includes a young adult privacy and consent policy,
Creation of a registry to track youth/young adult's progress,
Transition preparation for adult approach to care with readiness assessments for youth/young adults,
Completion of the transition planning with the new adult provider with the appropriate information transferred to the adult provider , Including a health care transition plan, one-page medical summary, emergency care plan, and condition fact sheet,
Transfer of care with explicit communication to/ from the pediatric provider and youth,
Completion of the transition process when the young adult is ready to fully participate in the management of his/her own health care.
In addition, The National Health Care Transition Center developed a self-assessment tool for pediatric and adult practices that corresponds to the Six Core Elements. It allows practices to measure progress toward better transition support in primary care practice settings. The Health Care Transition Index was modeled after the Center for Medical Home Improvement's Medical Home Index. With this tool, each practice can assess the quality of its health care transition support as youth and young adults move through the process.
Over the past three years, the National Health Care Transition Center has worked with multidisciplinary teams including physicians, nurses, social workers, youth and families from pediatrics, adolescent medicine, family medicine and internal medicine to implement a quality improvement process using the six core elements and to monitor their progress using the Health Care Transition Index. With funding support from the DC Department of Health, the following Washington DC institutions were involved in the DC Learning collaborative from 2011-2013: Division of General Internal Medicine at George Washington University Medical Faculty Associates, Family Medicine Department at Howard University Medical Center, Children's National Medical Center Adolescent Clinic, Adams Morgan Clinic, and Georgetown University Medical Center Adolescent clinic(2).
If you have questions about the transition tools mentioned in this article, see www.gottransition.org and/or becoming part of the transition project, contact Patience White, MD, MA or call 202 887 2917.
References:
American Academy of Pediatrics, American Academy of Family Physicians, and the American College of Physicians, Transition Clinical Authoring Group. Clinical report- Supporting the Health Care transition From Adolescence to Adulthood in the Medical Home. Pediatrics. 2011; 128:1-20.
White PH, McManus MA, McAllister JW, Cooley CW: A Primary Care Quality Improvement Approach to Health Care Transition. Pediatric Annals 41.5 e1-e7 2012.
---
Spotlight on our Members
Each newsletter we will spotlight a member from our Chapter. The first physician to be spotlighted is:

Shmuel Shoham, MD, FACP
A professional is someone who puts forth a consistent effort and strives to perform at a high level every time. Even on an off day, and especially when no one is watching. Dr. Shoham joined the ACP because he felt that this organization was committed to providing physicians with the tools to be professionals. He still believes that today.
His relationship with the DC Chapter developed and solidified during a decade of working as an Internist and Infectious Diseases physician in the DC area. When he made the professional move to Johns Hopkins in Baltimore, to join the Transplant and Oncology Infectious Disease program there, he decided to remain deeply involved with the DC Chapter. Why? Out of a deep respect for the Chapter's membership, which he has been fortunate to serve as a member of the Governor's Council and as Chair of the Annual Scientific Meeting. Besides, he still lives in the DC region and has a personal interest in helping our community's physician to be the best.
Dr. Shoham's work focuses on infections in patients with hematological malignancies, bone marrow transplantation, and solid organ transplant recipients. He is passionate about providing the best care for his patients and feels fortunate that he can participate in educating the next generation of physicians. His research focus has long been in invasive fungal infections, but in recent years he has branched out to include clinical studies of other infections in highly immunocompromised patients.
Dr. Shoham's approach to patient care can be summed up in three core beliefs:
Patients are THE world's experts on their bodies
Technology should serve patients, not the other way around
His job as a physician is to use the fantastic (and dangerous) tools at his disposal to assist, not replace, the body's natural healing ability
His goals are to continue to improve his ability to listen to patients and to develop and use technology and therapies that adhere to these principles.
---
Chapter Award Recipients
Chapter awards were presented at the annual 2012 Scientific meeting in November, 2012. Those recognized were:
John F. Maher Memorial Laureate Award - Louis N. Pangaro, MD, MACP
Leadership Award - Jerry Meyer, MD, FACP
Sol Katz Memorial Teaching Award -- Sean Whelton, MD, FACP and Robert Jablonover, MD, FACP
Volunteerism and Community Service Award - Elise Riley, MD, FACP
Walter Lester Henry Jr., MD Award for Lifetime Teaching - Margo Smith, MD, FACP and Martin Dillard, MD, MACP
For information and the criteria for each award, please visit our website.
If you have a nomination for any award, please forward a letter of nomination and the nominee's CV to Dr. Robert Wilkinson.
---
ACP Announces High Value Care Website
ACP is pleased to announce the launch of a new High Value Care website that centralizes resources and information about the High Value Care initiative. The website simplifies access to clinical, advocacy, patient, and academic resources and features:
ACP's evidence-based clinical practice recommendations for specific tests and treatments, such as diagnostic imaging for low back pain and drug treatment of type 2 diabetes published in Annals of Internal Medicine;
resources to help implement high value care in physician practices, including ethical considerations, performance measurement recommendations, and peer-reviewed articles about high value care published in Annals of Internal Medicine;
summaries of and links to ACP's public policy papers advocating for legislative reforms that would enhance the delivery of care while reducing costs;
the High Value Cost-Conscious Care Curriculum for internal medicine residents developed by ACP and the Alliance for Academic Internal Medicine;
patient education materials, including brochures for common clinical issues created in partnership with Consumer Reports and based on ACP's evidence-based recommendations; and
videos about high value care topics for physicians, medical students, and patients.
ACP is committed to helping physicians provide the best possible care to their patients while simultaneously reducing unnecessary health care costs. The College launched its High Value Care initiative in 2010 because health care expenditures are projected to reach almost 20 percent of the United States' GDP by 2020. Many economists consider this spending rate unsustainable. Up to 30 percent, or $765 billion, of health care costs were identified as potentially avoidable--with many of these costs attributed to unnecessary services.
Explore the new site to learn more about this important initiative and how it can help you and your patients pursue care together to improve health, avoid harms, and reduce wasteful practices.
---

Access Reviews of the World's Top Medical Journals
Go to ACP JournalWise
ACP JournalWise, a free member benefit, reviews over 120 of the world's top medical journals alerting you to the highest quality, most clinically relevant, new articles based on your preferred areas of specialty. Available online and mobile optimized, JournalWise allows you to quickly access the information you need - anywhere, anytime.
Read abstracts of articles from your customized medical journal database
Browse tables of contents from over 150 top medical journals
Scan the most popular articles across all specialties
Share alerts with your peers, and follow what they are reading
Updated daily, and reviewed by a panel of experts in your specialty, JournalWise alerts you online or via email when the most important medical journal articles in your selected areas are available. You choose the frequency of alerts and what you see based on:
Specialty,
Methodological quality ratings
Clinical relevance ratings
ACP Journal Club PLUS Subscribers
If you are a registered ACP Journal Club PLUS subscriber your account will automatically be transferred to ACP JournalWise.
---
What Practices Need to Know About Transition Care Management Codes
From the February ACP Internist, copyright © 2013 by the American College of Physicians
The new Physician Fee Schedule includes transition care management (TCM) codes that allow for reimbursement of the non-face-to-face care provided when patients transition from an inpatient setting back into the community.
Two new codes will be used to pay for many of the non-face-to-face services that up until now were done but not reimbursed.
Code 99495 covers communication with the patient or caregiver within two business days of discharge. This can be done by phone, e-mail or in person. It involves medical decision making of at least moderate complexity and a face-to-face visit within 14 days of discharge. The work RVU is 2.11.
Code 99496 covers communication with the patient or caregiver within two business days of discharge. This can be done by phone, e-mail or in person. It involves medical decision making of high complexity and a face-to-face visit within seven days of discharge. The work RVU is 3.05.
Although the Centers for Medicare and Medicaid Services may fine-tune the expectations for the services provided during the TCM time period, in addition to the above, the following required non-face-to-face services differ for staff and for the physician.
Clinical staff services (under the supervision of a physician or other qualified clinician) may include:
communicate with the patient or caregiver (by phone, e-mail or in person),
communicate with a home health agency or other community service that the patient needs,
educate the patient and/or caregiver to support self-management and activities of daily living,
provide assessment and support for treatment adherence and medication management,
identify available community and health resources and
facilitate access to services needed by the patient and/or caregivers.
The physician or other qualified clinician services may include:
obtain and review discharge information,
review need of or follow-up on pending testing or treatment,
interact with other clinicians who will assume or resume care of the patient's system-specific conditions,
educate the patient and/or caregiver,
establish or re-establish referrals for specialized care and
assist in scheduling follow-up with other health services.
Since there is some overlap between which services the staff vs. the clinician provide, such as education, it is expected that CMS will clarify the documentation requirements for the use of these codes. Once the requirements are known, ACP will provide additional tools and resources, but since the codes are effective now, we encourage all practices to bill them.
Here are some additional tips regarding use of these new codes:
Medication reconciliation and management should happen no later than the face-to-face visit.
The codes can be used following hospital inpatient or observation care, inpatient rehabilitation stays, or skilled nursing facility stays. The codes cannot be used with the following services, because the services are duplicative: care plan oversight services (99339, 99340, 99374-99380); prolonged services without direct patient contact (99358, 99359); anticoagulant management (99363, 99364); medical team conferences (99366-99368); education and training (98960-98962, 99071, 99078); telephone services (98966-98968, 99441-99443); end stage renal disease services (90951-90970); online medical evaluation services (98969, 99444); preparation of special reports (99080); analysis of data (99090, 99091); complex chronic care coordination services (99487-99489); and home health care supervision (G0181, G0182).
For medication therapy management services (99605-99607), billing should occur at the conclusion of the 30-day post discharge period. An automatic or manual "tickler" system should be set up so that the claim is generated at the 30-day mark.
They are payable only once per patient in the 30 days following discharge.
Only one individual can bill per patient, so it is important to establish the primary physician in charge of the coordination of care during this time period. If there is a question, then it is be important to contact the other physician's office to clarify. The discharging physician may advise the patient which clinician will be providing and billing for the TCM services, but the patient may choose their TCM physician. Discharging physician will usually notify patient which physician has been identified for follow-up care. The patient/caregiver should confirm this "hand-off" and ask the hospital/rehab facility to facilitate the transition with such documents as D/C summary, medication list, and specialty care appointments already confirmed.
The codes apply to both new and established patients.
For more details on the new codes, please refer to the 2013 CPT manual. For coding guidance from CMS on how to use them in the Medicare program, go to ACP's Running a Practice webpage.