You are here
GOVERNOR'S NEWSLETTER June 2015
GOVERNOR'S NEWSLETTER June 2015

---
---
Letter From the Governor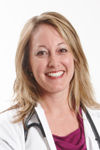 What a busy time of the year, filled with new beginnings. I love celebrating graduations, starting new adventures, and smelling Spring flowers. I hope you have each had a chance to take a step back and mindfully reflect. It was great to see so many of you at IM 2015 in Boston! I wanted to share a few things from the meeting:
I have already changed my practice with these things learned at the clinical pearls sessions. Did you know that:

Spironolactone is as effective as systemic antibiotics to treat inflammatory acne in women.
Nonasthmatic eosinophilic bronchitis is a frequent cause of chronic cough and can be successfully treated with inhaled corticosteroids, and
Persistent unilateral daily headaches may be hemicrania continua and respond to indomethacin?

There are a lot of new acronyms to learn and understand with the SGR Repeal: MACRA (The Medicare Access and CHIP Repeal Act) will transition Medicare to a more value-based payment system. By 2019, we will have to choose one of two pathways, either an APM (alternative payment method) that involves some risk or the MIPS (Merit-Based Incentive Payment System) which will require performance thresholds with PQRS, MU, and VBM's. We thanked our advocacy team for their work on the SGR repeal.
We were proud to see Rick Walker earn his MACP. Masters in the college are an elite group who are recognized for integrity, positions of honor, eminence in practice or in medical research, or other attainments in science or in the art of medicine.
Three of us marched at convocation as Drs. Cathy Ow and Gail Mizner were recognized for their accomplishments as new Fellows in the ACP.
The next MKSAP update will be available in July 2016.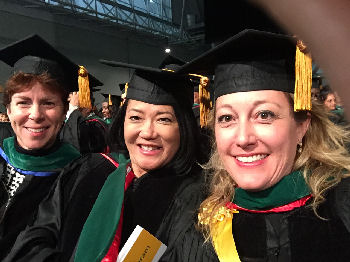 IM 2015: Gail Mizner, Cathy Ow, and Christie Reimer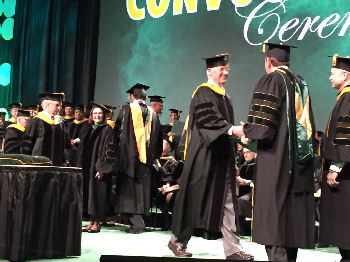 Dr. Rick Walker receiving Mastership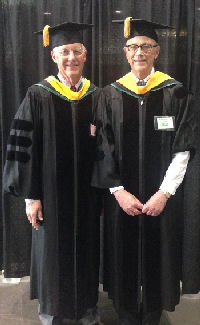 Rick Walker IV, MD, MACP
Planning is already underway for the Fall ACP Colorado Ortho meeting on September 12th in Denver, and for the ACP Colorado Chapter Annual meeting February 4th-6th, 2016. Put these dates on your calendar. I'll look forward to seeing you there.
Christie Reimer, MD, FACP
---
Leadership Day Report
The American College of Physicians held its annual Leadership Day activities on May 20th and 21st in Washington DC. As usual, the first day included an introduction to advocacy for attendants new to advocacy in the morning, with briefings on current health policy issues in the afternoon. The second day started off with brief talks from two members of Congress over breakfast (including Rep. Burgess, a primary architect of the SGR fix), followed by meetings with members of Congress and / or their Legislative Aides on Capitol Hill. This year's contingent from Colorado included Chapter member Al Steinmann and three Associate members - David Elwell and Jordan Harrison from the University of Colorado Primary Care Internal Medicine Residency, and Scott Milch from the Saint Joseph Hospital Internal Medicine Residency Program. Their meetings on the Hill included Sen. Cory Gardner and Legislative Aides from Sen. Bennet's and Rep. DeGette's offices. Not surprisingly the first priority was to thank the members of Congress for passing the permanent SGR fix that was included in the Medicare Access and CHIP Reauthorization Act of 2015. Other issues discussed included the extension of the Medicare Primary Care Incentive Program, which is due to expire at the end of this year, reinstituting Medicaid Primary Care Pay Parity, which was part of the PPACA expired at the end of 2014, and Graduate Medical Education finance reform. Despite the dreary, rainy weather in our nation's capitol, the day was quite upbeat, with everyone celebrating the bipartisan support for successful SGR reform.
- Al Steinmann
---
Save the Date
2015 Ortho Day!
Saturday, September 12, 2015
---
Job Opportunities
Rocky Vista University, College of Osteopathic Medicine is looking for a board certified internist for a ¼ time (roughly ten hours a week) administrative position that would be overseeing clinical rotations for third and fourth year medical students. Interested parties should contact Michael Tieman, MD, Chairperson of the Department of Specialty Medicine.
---
New Program Uses Technology to Treat Chronic Pain in Primary Care Settings
FOR IMMEDIATE RELEASE
March 26, 2015
Media Contact
Marc Williams
303-866-3144
DENVER, CO - Colorado Medicaid's Accountable Care Collaborative (ACC) is launching a cutting-edge care model that uses telehealth technology to help primary care medical providers treat chronic pain and reduce prescription painkiller abuse among Medicaid members. Modeled after the Project ECHO® programs developed by the University of New Mexico, the Chronic Pain Disease Management Programbrings the expertise of pain management specialists into primary care settings with video conferences designed to help primary care medical providers manage the care of Medicaid members with chronic pain. More than 50 providers from 33 primary care clinic sites across Colorado that include medical providers, behavioral health providers and pharmacists are participating as part of an integrated care team.
Using HIPAA-compliant video technology, the ACC's Primary Care Medical Providers have access to a multi-disciplinary team of chronic pain specialists, including physicians, pharmacists, nurses and behavioral health professionals, who specialize in pain management and addiction to painkillers. The team reviews cases submitted by primary care providers and recommends evidence-based interventions for treating their patients. Each video conference also features a short lecture on specific topics concerning pain management and the use of opioids in treating chronic pain.
"This program supports the goals of Governor Hickenlooper and the Colorado Consortium for Drug Abuse Prevention by giving providers throughout the state better access to education and evidence-based strategies for preventing opioid addiction," said Susan E. Birch, MBA, BSN, RN, executive director. "It uses health technology so primary care providers can practice at the top of their scope to make evidence-based treatment available to Medicaid members, particularly those in rural and frontier areas with limited access to specialists."
The ACC, Medicaid's main health care reform program, has implemented this program as part of its vision to provide person-centered and integrated care, so Medicaid members have the best possible health outcomes while the state controls costs. Telemedicine technologies are an important part of the ACC's plan to create "medical neighborhoods" that can meet all of the health needs of members in each region of the state.
The Chronic Pain Disease Management Program will give providers tools to improve the health of Medicaid members with chronic pain while preventing abuse of prescription painkillers. In addition to offering video conference clinical consultations between primary care doctors and pain management specialists, the program offers medical practices administrative strategies for working effectively with patients who have chronic pain. These strategies include appointment scheduling for ideal pain management, communication with pharmacies, and the use of technology for monitoring prescriptions.
The Department is currently working with the University of Colorado to develop other similar programs that use the Project ECHO® model to manage other diseases and conditions in the primary care setting.
About the Colorado Department of Health Care Policy and Financing: The Department administers the Medicaid and Child Health PlanPlus programs as well as a variety of other programs for low-income Coloradans who qualify. For more information about the department, please visit Colorado.gov/hcpf.
---
Save The Date!
The NM Chapter of the ACP is partnering with the UNM Department of General Internal Medicine and The NM Medical Society to present a special Grand Round series on physician health and wellness
Taking Our Own Pulse: Physician Wellness as a Personal, Institutional, and Political imperative
12:30 to 1:30 pm on June 4, June 11, June 18 and June 25*
UNM Health Sciences Center, Domenici Auditorium **
June 4: Put Your Own Mask On First: A Resilience Review for Physicians Cathy Cheng, MD, FACP, General Internist, Northwestern Medical Group and Northwestern University Feinberg School of Medicine.
June 11:The Colorado Physician Health Program: Physicians Helping Physicians Doris Gunderson, MD, Psychiatrist, Medical Director of the CO Physician Health Program
June 18: Northern Reflections: Canadian Approaches To Physician Health Challenges Derek Puddester, MD, Psychiatrist and the Associate Medical Director of the Physician Health Program for the Ontario Medical Association
June 24: The Epidemic Of Physician Clinician Burnout: We Can Turn This Around! Mark Linzer, MD, FACP, General Internist, Director of GIM at the Hennepin County Medical Center
*CME credit is available for attendance.
**Out-of-town physicians can watch a live or archived broadcast for CME credit
All non-UNM physicians viewing the presentations by watching the live broadcast either in group setting or on their individual PC who wish to receive CME credit must contact Kathy Breckenridge, Program Coordinator for Continuing Medical Education in advance of the scheduled talk. Kathy can be reached for program registration and CME information by email or at 505-272-0883,
Anyone can view any of the archived presentations after the live presentation has concluded, via this link. CME credit will not be provided for viewing archived presentations. Off-site UNM Physicians will need to either attend the live broadcast at Domenici or go to an already set up viewing site such as SRMC, VA, or the South West Mesa Clinic to receive CME credit.
---
CICHC Update
Want to stay ahead of payment reform by understanding the value you provide your patients? The Colorado All Payer Claims Database (APCD), the state's most comprehensive source of health care claims, can help you succeed by helping you understand your cost and quality compared to your peers. Data in the APCD includes claims from the largest 20 commercial health plans, Medicaid and Medicare.
For more information, please contact Eddy Costa at 720-484-4110 or visit.
---
Advance care planning survey
The Institute of Medicine Dying in America report emphasized the need for effective healthcare processes to improve advance care planning. We need your help to understand advance care planning in Colorado healthcare settings. We are interested physician input from a wide range of Colorado practices.
Participation in voluntary and your time is greatly appreciated. Your responses are anonymous. This survey takes about 15 minutes. You can skip questions, stop at any time, and return to complete the survey at your convenience.
Here is the survey link or also, Understanding Advance Care Planning in Colorado-Survey
Please respond by June 30, 2015. At the end of the survey, we invite you to volunteer for a short interview to provide more information about advance care planning in your setting. Any identifying information will be stored separately from your survey responses to maintain anonymity.
This study, Understanding Colorado Healthcare Providers' Perspectives on Advance Care Planning, was approved by the Colorado Multiple Institutional Review Board (COMIRB; # 15-0745) and funded by the Colorado Health Foundation. Contact Hillary Lum, MD, PhD, principal investigator if you have any questions.
---
The winners from our Residents' Meeting that was held on May 13, 2015 are:
Oral Presentations:
1st place - Pulmonary Mucormycosis in a Diabetic Patient: An Unusual Presentation by Kelsi Lacock, MD and Cara Crouch, MD
2nd place - A Rare Case of Abdominal Pain: Cronkhite-Canada Syndrome by Roxana Naderi, MD and Kathleen Heist, MD
3rd place - Recurrent Stroke-Like Symptoms in a Patient with Recent Trigeminal Zoster by Michael Lam, MD and Michael Morton, MD, FACP
4th place - Spontaneous Intercostal Lung Herniation: A Case Report by Sumugdha Rayamajhi, MD and Max Cohen, MD
Poster Presentations:
Clinical Vignettes Posters
1st place - Norwegian Scabies Masquerading as Plaque Psoriasis: A Common Misdiagnosis by Sarah Wirth, MD
2nd place - Invasive Phizopus Infection Originating from the Chest Cave After Pneumonectomy by Miriam Freundt, MD, Haneya Assad, MD, PhD, Christof Schmid, MD, PhD, Stephan Hirt, MD, PhD
3rd place - An Unusual Case of Syncope in a Lymphoma Patient by Tyler Miller, MD and Douglas Ney, MD
QI Posters
1st place - A Needle in a Haystack: Quality Improvement-Patient Safety by Stefan Law, MD, Jonathan Kurche MD, PhD, and William Janssen, MD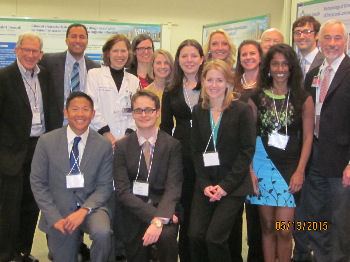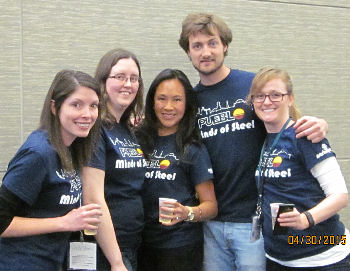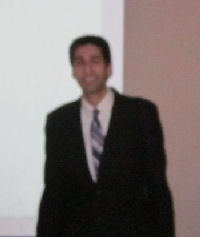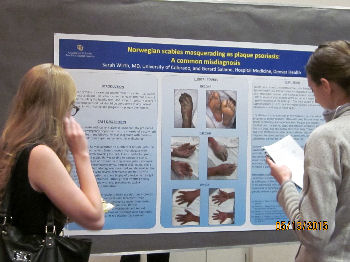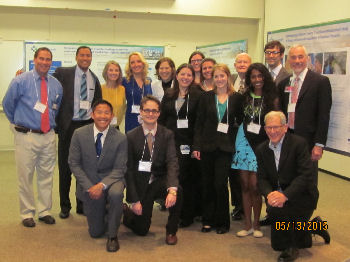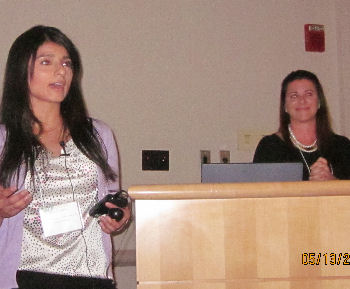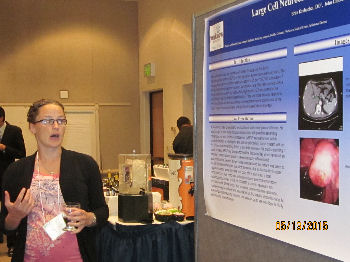 ---
New ACP Physician & Practice Timeline Text Alerts
We are excited to announce a new texting tool to help practices' stay up-to-date on important regulatory requirements and opportunities. Physicians and practice managers can subscribe to time-sensitive updates via your text messaging-enabled cell phone and receive brief reminders about important deadlines and details related to a variety of regulatory, payment, and delivery system changes and requirements. Text alerts may also contain links to both ACP-created and trusted external information and resources that will help you to stay prepared. Access the full Physician & Practice Timeline.
The Timeline includes:
Physician Quality Reporting Program (PQRS)
•
Medicare and Medicaid EHR Incentive Programs (Meaningful Use)
•
Medicare Value-Based Payment (VBP) program
•
ICD-10
•
Open Payments - the National Physician Payment Transparency Program (Physician Payment Sunshine Act)
•
Transitional Care Management (TCM) codes
•
New Chronic Care Management (CCM) code
Get Started Now! To subscribe, just text ACPtimeline (no spaces) to 313131 on your mobile phone. Text alerts are expected to be sent about 1-2 times a month. Regular text message charges will apply, cancel at anytime. If you have questions about this new texting tool, contact Sam Benton.
---
What Advocacy Did For You in 2014
ACP advocacy and policy development, with other allied organizations, worked to improve your practice environment and help you provide high quality care. Here's a summary of our most important efforts and initiatives in 2014, and why they matter:
Progress made to reduce egregious practices by health plans The federal government, the National Association of Insurance Commissioners (NAIC), and health insurer trade groups have acknowledged and begun to take steps to address such egregious practices as narrow provider networks, discriminatory prescription drug benefit packages, and problems with the health plan exception and appeals process. + More details
Payment for chronic care management For the first time ever, Medicare will be paying you and your staff for the non-face-to-face work involved with chronic care management (CCM) - beginning January 1, 2015, CMS will make a separate payment via CPT code 99490 for non-face-to-face CCM services for Medicare beneficiaries who have multiple (two or more) chronic conditions. This is an historic, albeit incomplete, step to getting the agency to recognize the value and complexity of the work of ACP members and their staff in managing patients with chronic illnesses that fall outside of the traditional face-to-face office visit. While the payment level is too low, and administrative requirements too burdensome, ACP believes that CMS' decision to begin paying for the new code can lead to further changes in getting Medicare to more appropriately pay for the work that falls outside of the traditional face-to-face office visit. + More details
Increased transparency for physician fee schedule Medicare will be implementing plans to ensure that the physician fee schedule is established in a more transparent and appropriate manner by:

Refining surgical global bundles by transforming over several years all 10- and 90-day global codes to 0-day global codes. This will ensure that all medically reasonable and necessary visits would be billed separately during the pre- and post-operative periods outside of the day of the surgical procedure.
Starting in 2016, including the proposed values for new, revised, and potentially misvalued codes in the physician fee schedule proposed rule, which will allow greater comment opportunity into the valuation of physician and other healthcare professional services. + More details

More flexible Meaningful Use criteria While more improvements are needed, the Centers for Medicare & Medicaid Services (CMS), allowed physicians and other health care providers greater flexibility in how they use certified electronic health record (EHR) technology (CEHRT) to meet Meaningful Use for the 2014 reporting period. CMS also extended Stage 2 Meaningful Use through 2016. + More details
Improved Medicare Shared Savings Program CMS initiated two key improvements in the Medicare Shared Savings Program (i.e., the Medicare Accountable Care Organizations (ACOs)):

CMS modified the quality scoring system to recognize and reward ACOs that make year-to-year improvements in quality performance scores on individual measures.
CMS has proposed (and is expected to finalize) that ACOs that share savings but not financial losses will get more time to transition to a two-sided risk model.

+ More details
ACP member was appointed Surgeon General Dr. Vivek Murthy, MD, MBA, and ACP member, was confirmed by the Senate in December to be the new Surgeon General of the United States. + More details
Uninsured rate reached historical low In 2014, the nation moved closer to fulfilling one of ACP's long-standing policy goals - affordable, comprehensive health coverage for all. The uninsured rate is at historic lows, with more than 10 million previously uninsured gaining coverage. 2014 paid enrollment in premium-subsidized qualified health plans offered through the ACA's state marketplace exchanges exceeded projections. The expanded Medicaid program is covering millions of individuals who were previously ineligible for the program. + More details
Increased funding to train primary care physicians A key federal primary care workforce program, the Title VII Health Professions program, received a significant increase in funding for FY 2015. This is the only federal program dedicated to funding and improving training of primary care physicians. + More details
Reduced administrative burden on physicians
While more improvements are needed, CMS and Congress took steps to reduce the administrative burden on physicians:

As part of final appropriations enacted for FY2015, Congress is requiring CMS to document the need for the new physician face-to-face requirement for payment of home care services-to determine if it is indeed an effective deterrent to fraud and abuse or not.
In the proposed Medicare Shared Savings Program Rule released in December 2014, CMS indicated its intent to reduce administrative burden for participants in this program in a number of areas.
+ More details
Progress in Other Areas
We are continuing to make progress in other areas as well, due to ACP advocacy and policy development efforts, working with other allied organizations.
Bill to repeal the SGR Although Congress failed to complete action to repeal the Medicare Sustainable Growth Rate (SGR) in 2014, for the first time, a bipartisan, bicameral agreement on a bill to repeal the SGR made it through the health care authorizing committees and to the floor of both the House and Senate. This bill included positive incentives for physicians in Patient-Centered Medical Homes and other innovative payment and delivery system models, while improving existing Medicare quality reporting programs. It is expected that this bill will be the basis for legislation in the new 114th Congress. + More details
Legislation to extend the Medicaid Primary Care Parity Program While not enacted into law, legislation was introduced in both the House and Senate (H.R. 5723 and S. 2694) to extend the Medicaid Primary Care Parity Program beyond its 2014 expiration date. This program ensures that Medicaid rates for primary care and immunization services are paid at least the rate of Medicare for years 2015 and 2016. + More details