You are here
Alaska Governor's Newsletter January 2017
Alaska Governor's Newsletter January 2017

---
---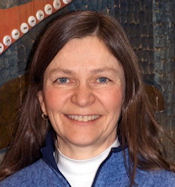 Molly B. Southworth, MD, MPH, FACE, FACP, ACP Governor
---
From the Governor
Best wishes for 2017! Our chapter has several items of news this season!
---
Resolution Proposed by Alaska Chapter has been Accepted
The resolution which our chapter proposed this past fall, initially penned and proposed by Jay Butler, has now been approved by the ACP Board of Regents and is being actively implemented! The final resolution reads as follows:
Modifying HCAHPS Questions and Eliminating Associated FinancialIncentives to Improve the Safety of Opioid Prescribing
RESOLVED, that the Board of Regents advocates to revise pain-related questions on the Hospital Consumer Assessment of Healthcare Providers and Systems (HCAHPS) survey to better reflect the appropriateness of pain management interventions, with particular attention to the differences between acute and chronic pain and also attention to the goals and risks of the clinical situation; and be it further
RESOLVED, that the Board of Regents advocates to remove financial incentives based on the HCAHPS that could inadvertently incentivize inappropriate opioid administration and prescribing.
Several other chapters and the Governors' Class of 2017 joined us in refining and carrying forward the resolution which passed unanimously at the Fall Board of Governors meeting! The Board of Regents subsequently approved the resolution, and we have recently received word that it is indeed being implemented. Thank you, Jay, and others who helped with this process!
Any member may propose a resolution to the chapter council for consideration of chapter sponsorship. If you have specific ideas on how to improve health care for our patients through this process, please contact Molly or Mary Demers, chair of our advocacy committee, or ED Julie Lake so we can help you get started.
---
Fall MOC Module a Success!
Our chapter presented a two-hour CME and MOC session in the UAA Medical Sciences Building on Saturday, Nov 19th; there was also an option to participate remotely, which was utilized successfully in Soldotna! Chris Knight, MD, FACP and UW Associate Director of the IM Residency Program, led us through a set of 30 clinical problems; the audience responded to questions using an audience response system, and Dr. Knight then reviewed the answers. This turned out to be educational and fun for all, involving a combination of learning and socializing. The next one, focusing on hospital medicine, will be on Sat, April 22, at the Anchorage Sheraton, as part of our chapter meeting. Participation can lead to 10 MOC credits plus 2 hours of CME, those who are board-certified by ABIM.
---
Annual Chapter Meeting
Planning is well underway for our annual chapter meeting at the Anchorage Sheraton Hotel on April 20-22, 20017. Our keynote address will be given by Steven E. Weinberger, MD, FRCP, MACP Associate Executive Vice President of the College. He will also give a presentation about the MOC process, which he is a strong and very effective advocate for improving. Program schedule and registration link will be emailed to members later this month and posted to the chapter website.
---
Internal Medicine 2017 in San Diego
Internal Medicine 2017 will be held in San Diego on March 30-April 1, 2017. All fellows elected within the past 3 years are invited to march in Convocation on Thus, March 30; this event is open to the public. Please consider attending, including the Pacific Northwest reception on Friday, March 31; this is a great opportunity for CME, networking, socializing, learning, and fun!
---
Transition to new AK ACP Governor
Julie McCormick, MD, FACP, currently Governor-elect for our chapter, will become our new chapter Governor on April 1, 2017, at the time of Internal Medicine 2017 in San Diego.
---
Leadership Day
ACP Leadership Day will be held on May 23-24, 2017 in Washington, DC. Please email Julie Lake, chapter ED if you are interested in being part of our chapter delegation.
---
Alaska ACP Facebook Page
Check out our AK ACP Facebook page, created by Shari Morgan, MD, FACP for our chapter!
---
Save the Dates
Mar 30- April 1, 2017 Internal Medicine 2017 San Diego, CA
April 20-22, 2017 AK ACP/ AKOMA Annual Sheraton Hotel
Meeting Anchorage, AK
May 23-24, 2017 Leadership Day 2017 Washington, DC
Please be in touch if you have questions, concerns, or fresh ideas for our chapter!
Sincerely,
Molly B. Southworth, MD, MPH, FACP
Governor, Alaska Chapter ACP