You are here
Le bulletin du gouverneur April 2015
Le bulletin du gouverneur April 2015

---
---
Message de la future gouverneur de l'ACP-Section Québec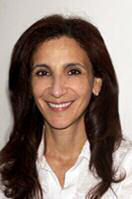 Nadine Lahoud, MD, MBA, FRCPC, FACP
En ces premiers jours de printemps, je prends le temps de refléter sur les défis que je souhaite relever durant les quatre prochaines années de mon mandat.
En tant que future Gouverneur de l'ACP-Section Québec, c'est un immense honneur de suivre les pas de Dr Linda Snell et Dr Donald Echenberg, deux médecins exceptionnels qui font la fierté de notre spécialité. Tous les deux ont pavé la voie pour une section organisée, en constante croissance qui rencontre les hauts standards des sections de l'ACP. J'espère être en mesure d'égaler leurs accomplissements en contribuant à l'accroissement de la visibilité de l'ACP auprès des étudiants en médecine, des résidents et des spécialistes en Médecine Interne. Le maintien d'une réunion scientifique annuelle conjointe ACP-ASMIQ, l'accroissement du nombre de membres ainsi que la promotion des activités à visée éducatives de l'ACP font partie de mes objectifs.
Au Dr Donald Echenberg qui termine bientôt son mandat de Gouverneur de la section Québec de l'ACP, je souhaite une belle continuation dans sa carrière de clinicien et éducateur engagé. Grâce à son ouverture d'esprit et ses qualités de rassembleur, Dr Echenberg a réussi à tisser des liens solides entre les différents milieux académiques du Québec. Je lui réitère au nom de tous, les plus sincères remerciements.
---
Les événements - Boston 2015
Le vendredi 1 Mai 2015, de 6:00 à 9:00
Réception de la Section Canadienne.
Le restaurant Empire - One Marina Park Drive
Ne manquez pas l'occasion de rencontrer vos collègues Canadiens ainsi que votre Gouverneur dans le cadre agréable du Seaport district.
En plus de vous donner la chance de réseauter, cette soirée aura lieu au très prisé Restaurant Empire, récipiendaire du Diner's Choice Award pour les 100 Meilleurs Restaurants des États-Unis en 2014. C'est un rendez-vous à ne pas manquer.
Le jeudi 30 Avril
La compétition : Doctor's Dilemna
Quarante-sept équipes de résidents en Médecine participeront à cette compétition amicale. Venez encourager les équipes venant du Québec, de l'Alberta et de l'Ontario. Pour de plus amples informations concernant l'horaire de cet évènement, cliquez sur le lien suivant Elimination Round schedule. Les 20 meilleures équipes passeront à l'étape suivante qui aura lieu le lendemain.
Les match-ups pour les semi-finales seront annoncés sur différents panneaux dans le centre du congrès ainsi que sur les médias sociaux. Les quatre équipes finalistes se défieront au Final Four le samedi soir.
Les présentateurs d'origine Canadienne qui seront présents au congrès de l'ACP à Boston 2015.
R. Brian Haynes, MD, PhD, MACP. WSO 002 - Evidence-Based Medicine from Bench to Bedside: How to Apply What You Read to Your Patients. Friday, May 01, 2015, 9:30 AM-10:30 AM.
Marge Lovell, RN, CCRC, M.Ed. Waxman Clinical Skills Center: Ankle Brachial Index by Doppler Workshops scheduled on Thursday, April 30, 2015 and Friday, May 01, 2015.
Hassan Mir, MD, Resident/Fellow. WSO 002 - Evidence-Based Medicine from Bench to Bedside: How to Apply What You Read to Your Patients. Friday, May 01, 2015, 9:30 AM-10:30 AM.
T. Jock Murray, MD, MACP. PN 039 - Defining Internal Medicine: The History of the ACP. Friday, May 01, 2015, 2:15 PM-3:45 PM.
---
Congrès de l'ACP Section Québec
Le 29 et 30 Mai 2015, l'ACP-Section Québec aura le plaisir de s'associer avec l'ASMIQ pour le premier congrès conjoint des deux Associations. Pour de plus amples informations concernant cette réunion scientifique, veuillez cliquer sur le lien suivant.
On vous y attend en grand nombre!