You are here
Canada Alberta Governor's Newsletter June 2016
Canada Alberta Governor's Newsletter June 2016

---
---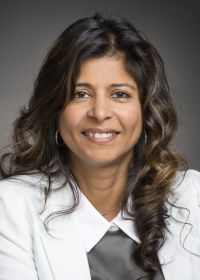 Namin Kassam, BSc, MD, MHPE, FRCPC, FACP, ACP Governor
---
Governor's Message
It's been a year since I took over as your Governor for the Alberta Chapter of the ACP. While it may have seemed quiet on the communication front we've been hard at work trying to learn the ropes, continue to move forward initiatives that had previously been started and bring forward new initiatives over the past year.
Our current leadership team includes:
Dr. Jeff Schaefer – Treasurer
Dr. Neil Gibson – Chapter Meetings
Dr. Charles Harley – Membership
Dr. Selina Dobing – Resident Representative
Ms. Sabrina Dzafovic – Student Representative
Thank you to all these individual for helping to promote our chapter and internal medicine. A special thank you to our Immediate Past Governor Dr. Neil Gibson for his outstanding vision and work over the past four years. Lucky for me he is still nearby and available for advice.
The ACP annual meeting in Washington, DC from May 5-7, 2016 was another resounding success. There were just over 200 Canadian members in attendance. It was wonderful to meet and renew acquaintances at the Canadian Chapters reception held at Beck Brasserie on Friday.
A highlight was the convocation for new fellows. You will see the pride and enthusiasm of your Canadian Governors in the picture as we prepared for the convocation. Congratulations to all new Fellows.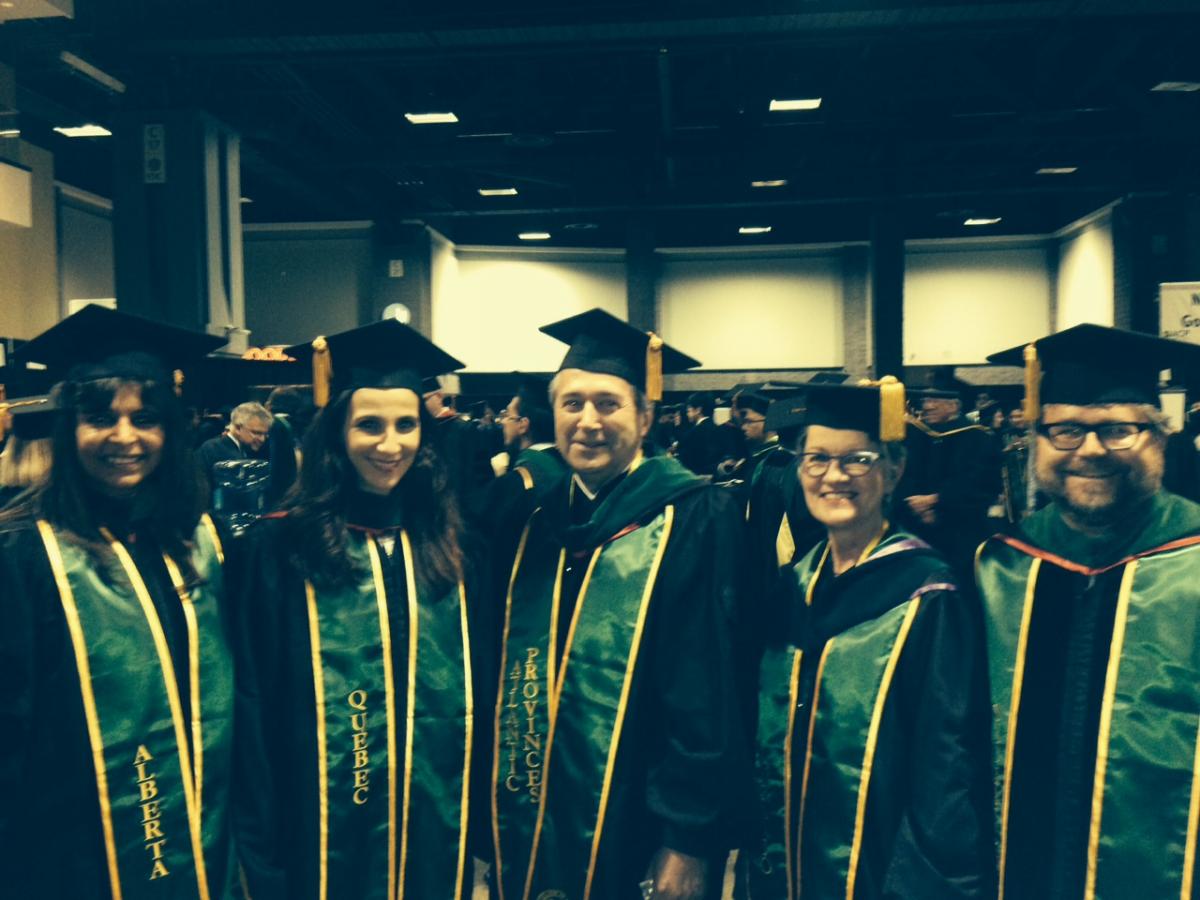 Left to right: Dr. Narmin Kassam (AB); Dr. Nadine Lahoud (QC); Dr. Ford Bursey (ATP); Dr. Irene Hramiak (ON); Dr. Glen Drobot (MB-SK)
The Canadian Chapters offered a reduced registration rate through the Canadian Delegation. Watch for this opportunity for next year's meeting in San Diego from March 30-April 2, 2017 – Spring Break in parts of Alberta so hope to see more members take advantage of the reduced rates.
Once again our Doctor's Dilemma team from Alberta consisting of Selina Dobing, Evan Martow, and Jack Keegan did us proud. They just missed making it through to the semi-final round thus were unable to repeat their performance from 2015. We'll get them next year guys!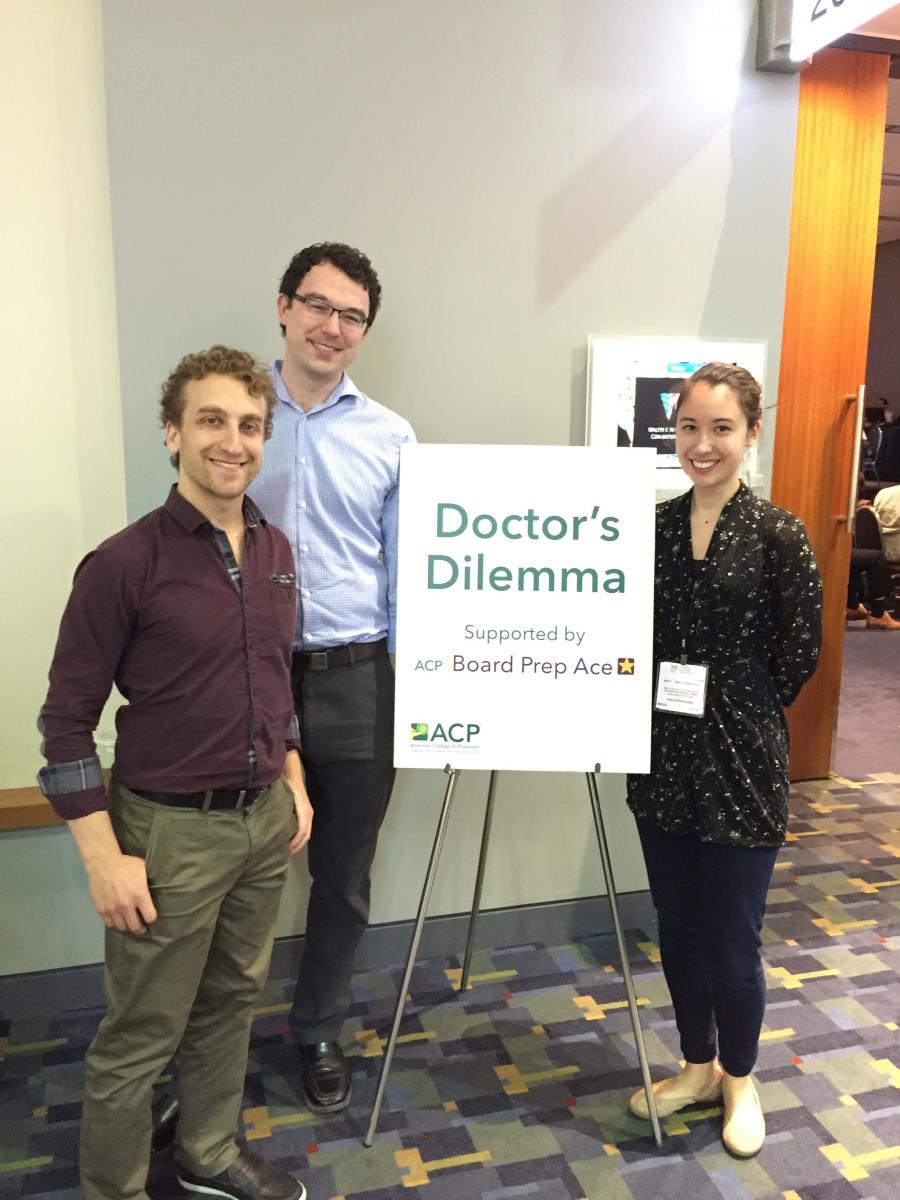 The annual Rocky Mountain/ACP meeting was held in Banff from November 12-14, 2015. We had many ACP members attend and take advantage of the membership discount. The AGM was held early Friday morning resulting in some interesting discussions and dissemination of information to members. We were fortunate to have Dr. Robert Centor from the University of Alabama present the AM Edwards/ACP Lecture entitled "Learning how to think like a Clinician."
Our major goal this year is to continue to increase medical student and resident involvement in the ACP. To this end, the first annual Internal Medicine Club Student Meeting was sponsored on April 20, 2016 at the University of Alberta and a similar event is planned for the University of Calgary. Similar resident events will take place in June 2016.
Finally, I would like to take this opportunity to congratulate our new Fellows. Keep in mind you have up to three years from the time you receive fellowship to attend convocation in cap and gown. I would strongly encourage you to experience ACP convocation as it is a unique opportunity. For members, in good standing considering applying for Fellowship by clicking here.
On a final note, I would like to relay my prayers and good wishes to the residents of Fort McMurray and thank all healthcare providers and volunteers in Alberta for stepping up during this time of need.
---
Welcome to New Members!
Kelly L. Craig, MD
Peter YF Guo, MD
Colleen A. Sokolowski, MD
Julia Tien, MD
---
Welcome to New Fellows!
Aijaz Ahmad, MBBS, FACP
Stephen E Congly, MD, FACP
Louis H Francescutti, MD, FACP (Hon)
---
Recruit a Colleague and Save!
Receive a dues discount by recruiting colleagues to ACP membership! And be entered to win a trip to the ACP Internal Medicine Meeting 2018 in New Orleans! The more members recruited during the promotional period, the more entries you receive.
Click here for details and to download the international application form.
---
MKSAP 17
MKSAP 17 is available for order. Take advantage of the 10% discount on group purchases of 10 or more.
---
Calendar of Events
Canadian Society of Internal Medicine and the ACP Quebec Chapter Annual Meeting
October 26-29, 2016
Call for Abstracts and Award Applications – various deadlines http://csim.ca/awards-abstracts/
Click here for meeting details
Ontario Chapter Annual Scientific Meeting
November 4-5, 2016
Hilton Garden Inn Toronto Airport, Mississauga, ON
Stay tuned for more information and for the Call for Abstracts
Western Chapters and Rocky Mountain GIM Conference
November 2016
Banff, AB
---
Volunteer Opportunities
Be an active part of this vibrant chapter! Email Dr. Kassam
Follow the ACP Canadian Chapters on Twitter!@ACPCanadian