You are here
Coronavirus Disease 2019 (COVID-19) Related Advocacy
Coronavirus Disease 2019 (COVID-19) Related Advocacy
Background
The novel Coronavirus (COVID-19) has been rapidly spreading through the United States and the World.
Where We Stand
ACP is closely monitoring the global situation caused by the outbreak and spread of COVID-19. We are advocating for immediate steps the administration, Congress, state governments and private sector stakeholders can take to help address the situation.
ADVOCACY SPOTLIGHT
ACP is asking Secretary of HHS, Alex Azar, to make a targeted allocation from the Provider Relief Fund to primary care physicians and other clinicians to help them weather the COVID-19 pandemic. Follow the conversation on social media #SavePrimaryCare.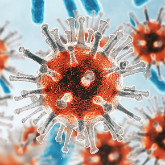 COVID-19 Clinical Resources
These resources are meant to assist internists seeking to prepare and manage their response.
COVID-19 Clinical Resources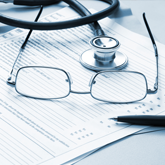 COVID-19 Practice Management Resources
This toolkit is intended to help practices now and in the coming weeks make adjustments due to COVID-19.
COVID-19 Practice Management Resources
---
Search the ACP Policy Library
To access everything ACP has said related to access to care issues search all policy statements, copies of testimony, and letters to government and non-government officials.
Access to Personal Protection Equipment (PPE)
Additional Advocacy Efforts
GME & Other Physician Workforce Issues
Additional Advocacy Efforts
Prescription Drug Issues
Additional Advocacy Efforts