You are here
U.S. Air Force Governor's Newsletter July 2017

---
---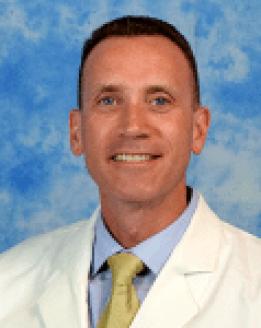 ---
From The Governor
Greetings from Ocean Springs, Mississippi. It is again an honor to write to you as the Governor of the Air Force ACP chapter! It is a busy time of year as we once again make the annual transition in training and through another PCS season. Residents graduating their training, now serving the Air Force as internists. Medical students, now graduates of medical school, starting their training as interns in one of our stellar internal medicine residencies. It is also a time for PCS, moving around, manning changes, and all the fun that summer brings. Some of our colleagues will also leave the Air Force, separating or retiring and joining the national physician work force, providing care throughout the country.
For me I enjoyed the transition that occurred every year on July 1st at Keesler Medical Center. I enjoyed the optimism and eagerness that our new Interns brought every year. To me it was a time of renewal—a kind of "New Year" in the middle of the calendar year. This year, however, I was unable to witness that transition. I officially retired July 1st, and though I have retired from the United States Air Force after 29 years of service, I am still privileged and blessed to serve you as your Governor. I look forward to another 4 years (I guess really 3 years and 9 months) of service to the United States Air Force, but this time with "retired" after my rank.
Of course, no discussion about transitions would be complete without a reminder to update your ACP status. Please take a few minutes to be sure to update your ACP profile if you haven't done so in a while.
Since this is a "transition" time of year for a lot of us, I would like to focus on opportunities that ACP has for you in the section titled "Transitions." While I won't be able to discuss every type of transition that we make during (and after) our Air Force careers, I hope to relate how ACP can still serve you as you move through major professional milestones.
---
Air Force/Army Chapter Meeting
As you are hopefully aware, the combined Air Force-Army chapter meeting will be September 7 – 9 in 2017. It will be in San Antonio again at the Gateway Club, Lackland AFB. We had a successful meeting last year and are working to make this combined meeting even better! We have a robust 2 ½ days of presentations, Faculty Development sessions by USU, hands-on primary care and critical care Ultrasound courses, and food! There will be poster sessions for residents, fellows, and our early career physicians (ECPs). More great news! National ACP has approved this meeting for 11 CME and Maintenance of Certification (MOC) points. It will be a fantastic opportunity to learn, network, and enjoy San Antonio.
You can register for the meeting and view hotel, uniform of the day, and transportation information using this link.
In addition to the educational content of this meeting, it will be an important forum for me to introduce our growing team who are helping me run the chapter, review chapter finances, vote, and hold a townhall meeting. The chapter meeting is important for ALL chapter members, regardless of whether you're a medical student or a Master of the ACP. Please plan to attend.
I would also like to remind everyone that at the chapter meeting we will be awarding the Major General Archie Hoffman Award to two of our stellar ECPs: one to an ACP member at a "field" (non-academic) hospital and one at an academic teaching platform. To nominate someone, please submit a 1 page letter on AF letterhead summarizing the nominee's accomplishments. Then, either the nominee or sponsor can send the letter and the nominee's CV to Major (Dr.) Derek Smith. Submission deadline has been extended to 1 August 2017. Please specify your practice location so that we can assign the correct award designation ("field" or academic platform).
An important note: the USU Faculty Development session will award teaching certificate credit. The USU Faculty Development session will be held on Thursday, September 7 from 1300 – 1400 hours. To earn the teaching certificate credit, please register for this session at the Self-Service siteAND sign the sign-in sheet when you attend. If this is your first time using the system, you will have to "Apply for an Account" before you can register for classes.
***NOTE: The final deadline to register for classes is midnight (EST) the day of the session. After you log in, select September 7. Select the session. Click on 'Complete Registration'. You can click on the 'My Classes & Credits' tab at the top to see the session that you signed up for. The USU Faculty Development certificate program is for uniformed and government employees, and government contractors, who are actively teaching health professionals in the Military Health System. Those in training (such as residents) can attend, but are unfortunately not eligible to claim credit. Regarding the USU Faculty Development portion of our annual chapter meeting, please direct questions to Rechell G. Rodriguez, M.D., FACP, Col, USAF, MC; email Rechell Rodriguez.
---
Ohio – Air Force Chapter Meeting
I would be remiss if I also did not mention that we will also be having our combined Ohio-Air Force meeting October 19 – 20 in Columbus, Ohio. To find out more information about this great combined chapter meeting follow the link.
The Ohio chapter has been very gracious to open several speaking positions to our members, and if you attend you should learn a great deal from Dr. Nicholas Conger (Infectious Disease) and Dr. Zachary Wright (Hematology/Oncology). Dr. Donna Schwabe will also be there to discuss physician wellness and resiliency. I am confident that this will be another fantastic combined meeting, and if you are able to attend please consider doing so.
---
2017 Chapter Excellence Award
In my last newsletter, I announced that our chapter was the recipient of the 2016 Chapter Excellence Award, thanks again to Bo and the outstanding members of our chapter. It is a prestigious accolade that the ACP bestows on chapters which distinguish themselves across a variety of domains, such as fiscal stewardship, chapter meeting quality, and member participation. I recently completed the application for the 2017 award and we should be finding out soon about earning this prestigious distinction.
---
Transitions
As I reflected upon earlier, this time of year in medicine is a time of transition. Some are leaving medical school to start their Internal Medicine training. Others are finishing their training, to serve the Air Force. Some are moving, others separating, and yet others are retiring. While change can bring new challenges, it also brings new opportunities. This section will reflect on some of the opportunities available in the ACP as you transition in your career.
(1) You've graduated medical school: First of all, congratulations! Graduating medical school requires resolve, determination, and a genuine love to serve your patients. While internship will be intense, now is the time to plan how you want to shape your 3 years of training. It will go fast, so make the most of it. Here is how ACP activities can help you:
a. Attend an Air Force ACP chapter meeting: The Air Force ACP chapter has two great combined meetings, one with the Army ACP chapter and one with the Ohio ACP chapter.
b. Present a clinical vignette, quality improvement project, or research at the chapter (or national) meeting: In addition to the academic value of presenting before your colleagues and senior physicians, it gives you an opportunity to meet people who may potentially be your educators if you chose a fellowship. Presenting at the Air Force ACP Chapter meeting may also potentially put you in competition for the Arthur Grollman Award, given to the resident for outstanding podium research presentation.
c. Join our chapter leadership: Each year we have turnover in resident members who were part of our Council Membership. We need your feedback to make sure the chapter (and ACP) serves you, so the best way to ensure that happens is to be involved!
(2) You've completed your residency: Again, congratulations! No easy feat. Your genuine desire to serve your patients and expand the influence of medicine should be evident to all around you. But now what? Where do you see yourself in 2 – 3 years? Do you have a plan on how you want to shape your career? Let the ACP and our chapter help:
a. Both our chapter and national ACP have expanded opportunities for Early Career Physicians (ECPs). If you are within 16 years of graduating residency, you are an ECP. As an ECP you can present cases and research at the chapter and national level. You can also find out more about the national Council of Early Career Physicians (CECP). The CECP is interested in networking with ECP leaders at the ACP Chapter level to share information and ideas to foster an environment of learning and development. Follow this link to learn more about the CECP.
b. Become a Fellow of the ACP: Professional development occurs everywhere we practice as an Internist in the Air Force. Reflecting on my career, I know that I had opportunities to teach Physician Assistant students at one of my assignments post-residency. At another assignment, I became an ACLS Instructor and then eventually served as the ACLS Program Director. My first assignment out of residency put me in charge of the Pharmacy and Therapeutics Committee and head of the Immunizations clinic. I think we forget how much we do within the first 2 – 5 years of our service as Internists in the Air Force. This does not go un-noticed by the ACP. All of these represent leadership, ongoing professional development, and academic endeavors. They are respected by ACP and may garner the accolade of Fellow of the ACP. Keep track of everything that you do, building a powerful CV that can help you transition from Member to Fellow.
c. Seek nomination for an AF ACP chapter award: As I noted earlier, the Major General Archie Hoffman award is presented annually to two of our stellar ECPs: one to an ACP member at a "field" (non-academic) hospital and one at an academic teaching platform. One of my mentors early in my career took note of my work beyond the daily grind of clinic and nominated me for the award. Seek a mentor who will help you aspire for this honor.
d. Join the Air Force ACP Chapter Council Membership: The chapter is always in need of motivated ECPs to fill vacancies in Council leadership. Being a part of the Council can help shape the direction of the Chapter, to ensure it is serving you the best it can.
(3) You've had a PCS (again): The only constant in the Air Force is change, and a PCS is part of that process. As you move from one place to the next, you bring the best ideas and ways of doing something to your new location. Bring that wealth of knowledge to our chapter. Perhaps you've attended a different ACP chapter meeting and liked something that they did. Perhaps there is something that did not work. Volunteer to plan a part of the chapter meeting, or perhaps a break-out session. Volunteer to judge posters or research presentations. Maybe you know a national speaker that would like to speak at our chapter meeting. Your experiences are invaluable in shaping the Chapter, but we need you to be active.
(4) You're separating or have retired from the Air Force: Inevitably our time in the Air Force ends. With all sincerity, we are sorry to lose another member of our family. Even though you have separated or retired you can still be an Air Force ACP chapter member. In fact, I would ask you to strongly consider remaining a member of the Air Force ACP chapter regardless of where your practice is. Your expertise, knowledge, and passion are always welcome and help mentor the next generation of Chapter leaders. With our chapter coming out of the "hibernation" of Sequestration, I want to recognize more of our members who kept the chapter alive and vibrant. Laureate awards and promotion to ACP Master are worthy professional goals to seek and achieve.
---
Hot Topics
I. Maintenance of Certification (MOC) and Licensing
In June the ACP Board of Regents approved the policy, "Position Statement on Regulation of Credentialing and Licensing," developed by the Health & Public Policy Committee with input from the Education & Publications Committee and the Medical Practice & Quality Committee. The link to review this document is here.
In summary, a wide variety of attributes contribute to a physician's competence and quality of care, and participation in programs for physician accountability such as maintenance of certification should not be an absolute prerequisite for licensure and credentialing. The primary determinants should be demonstrated performance for providing high quality, compassionate care and a commitment to continuous professional development.
Maintenance of Certification and Licensing is being debated at the legislative level in many states. While the Air Force ACP chapter cannot lobby or advocate a position with a government entity, our situational awareness on this topic remains very important because eventually our practice in the Air Force will end one day and where we practice could very likely be shaped by state legislation in this area. The new policy is a complement to ACP's existing broad principles of professional accountability.
II. Physician Ambassador to Serve Veterans
While our academic MTFs likely to have some affiliation with a VA hospital, for other MTFs such an affiliation may not exist. The Department of Veterans Affairs has created the Physician Ambassador Program to enhance and improve health care services for Veterans and their families in the United States.
Through the Physician Ambassador Program, fully licensed physicians and clinicians can volunteer their time and skills to serve Veterans. This best practice initiative will then place volunteers at a VA medical facility. The health care services available to Veterans include: emergency medicine, primary care, mental health care, cardiac care, and more.
This is a volunteer program that gives us an opportunity to give ack to our Veteran community. Learn more about the Physician Ambassador Program at this link.
---
New Fellows and Members
I would like to extend my congratulations to the new Air Force Fellows of ACP:
Anthony A. Cochet, Jr., MD
CPT Steven D Deas, MC USAF San Antonio USA USAF
MAJ Erica M Hill, DO San Antonio USA USAF
Edwin C Matthews, MD Coppell USA USAF
CPT Andrew J Skabelund, MC USAF San Antonio USA USAF
MAJ Benjamin P Smith, MD Biloxi USA USAF
Zachary Edward Wright, Jr MD Ocean Springs USA USAF
I look forward to seeing you at a National ACP meeting as you walk in convocation!
Let's also extend a warm welcome our newest members:
ACP Members:
Melanie A Ecung, MD
Grant G Gallimore, MD
Derek Smith, MD
Courtney Hintz, MD
Maria D. Salinas, MD
ACP Resident/Fellow Members:
David H Short
Kai Chin, DO
Howard Lee
CAPT Kevin A Loudermilk
Asha De, MD
Charles L Wilson, DO
Elijah Grillo, MD
Alan Bartholomew, DO
Jessica Brumble, DO
Sarah Schall, MD
Alec Sharp, DO
Matthew S Wimmer, DO
Norm Hesser, DO
Medical Student Members:
2LT Jenna Tribull
Daniel Hutchinson
Katharine Neff
Lusine Zakharian
Nicholas Dulin
Krystyna Golden
Danielle Dawn Acacio
Jason Hofstede
Holly Sensabaugh
Michael Wentzel
Samuel Theis
Craig Yugawa
Wilson Pfeiffer
Bonnie Gillis
Jessie Ho
John Rosenberg
Elizabeth Horneber
Michael Hubbell
James Watson
Hunter Phillips
Andrew Gurtis
Charles Jacocks
Isaac C Talbert
Physician Affiliates:
Tiffany Williams
---
Calendar
7 – 9 September 2017 Air Force/Army ACP Chapter Meeting (Lackland AFB, TX)
19 – 20 October 2017 Ohio/Air Force ACP Chapter Meeting (Columbus, OH)
19 – 21 April 2018 ACP Internal Medicine Meeting (New Orleans, LA)
While I am very excited about our combined chapter meetings in September and October, the national ACP meeting in New Orleans (IM2018) will be a fantastic scientific meeting and a great place to network, enjoy great food, and catch up with friends. If you are able to attend, you can register here. I look forward to seeing you there!