You are here
GOVERNOR'S NEWSLETTER January 2015

---
---
From the Governor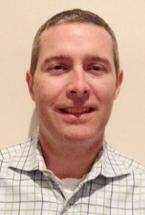 William N. Hannah, Jr, MC USAF, FACP, Governor
I hope this newsletter finds you well and enjoying the New Year. As I write this newsletter, I am looking forward to the upcoming Centennial Events at the ACP Internal Medicine Conference in Boston this coming April 30 through May 2, 2015. I hope all of you will consider attending. Please click this link to find out more about Internal Medicine 2015.
The USAF Chapter remains vibrant, and we continue to take advantage of every opportunity to participate in ACP activities despite the continued difficulties with traveling to non-federal entity conferences. The chapter recently completed our annual resident abstract competition, which was done virtually. I am pleased to announce our competition winners:
Resident Clinical Vignette: Captain Christopher Smith - Cough Cardioversion of Ventricular Tachycardia
Resident Research (Clinical): Captain Cassandra Craig - Presence of Vitamin B12 Deficiency and Anti-Gastric Parietal Cell Antibodies in Patients with Rheumatoid Arthritis
Resident Research (QI): Captain Christin Laufer - Hepatitis C Amongst Military Retirees: To Screen or Not to Screen
All three of our competition winners will represent the Air Force Chapter at the meeting in Boston. Captain Christin Laufer is the winner of the annual Arthur Grollman Award for the best scientific presentation.
For those of you who are interested, you can view the abstracts and winning presentations.
Additional chapter activities include a very successful Early Career Physicians (ECP) event in San Antonio, which focused on a High Value Care presentation and an upcoming virtual jeopardy contest run by Colonel Michael Forgione.
Lastly, I hope you will consider attending and partnering with your local state ACP chapters to stimulate resident and member involvement in ACP activities. We have several faculty and residents at Keesler who will be traveling to New Orleans to participate in the 2015 Louisiana/Mississippi Chapter Meeting. Additionally, I have been in discussion with the Ohio Chapter to substantially increase Air Force Chapter involvement in their annual meeting. If you live in Ohio or nearby area, please mark you calendar for the 2015 Ohio Chapter meeting, which will be held in Columbus on Thursday and Friday, October 22-23, 2015.
As always, I welcome any suggestions or ideas you have to improve our chapter, and I am always eager to add new members to our leadership council.
I hope to see you in Boston!
---
IM2015: ACP National Meeting, Boston, MA
Spotlight on ACP's Educational Solutions

ACP Excellence in Medical Education
The Internal Medicine Meeting will be held April 30 - May 2 in Boston, MA. Choose from more than 200 CME courses in internal medicine and the subspecialties presented by faculty unsurpassed in their fields.
Internal Medicine 2015 is being held Thursday, April 30th through Saturday, May 2nd in Boston, MA. The Air Force Chapter has invited newly elected Fellows to walk in convocation.
Congratulations to all!
---
ACP Fellows
Please pass along your congratulations to the newest ACP fellows form the Air Force Chapter:
Major Frederick Flynt
Major Amy Gammill
Major Kristen Glass
Major Johnson Kay
Fellowship in the College is an honor. Being an FACP is a distinction earned from colleagues who recognize your accomplishments and achievements over and above the practice of medicine. The most important considerations for ACP Fellowship are excellence and contributions made to both medicine and to the broader community in which the internist lives and practices. If you have interest in pursuing ACP fellowship, please contact me for further information.
---
ACP Leadership Academy
The ACP Leadership Academy provides early career internists with the skills and knowledge necessary to become leaders in medicine.
The program includes formal live and online courses offered in partnership with the American College of Physician Executives (ACPE), the nation's largest leadership training organization for physician leaders. Online courses are offered as self-study or faculty led and includes topics such as strategic thinking, financial decision-making, managing physician performance, marketing, ethics, quality management and more.
All courses are eligible for CME credit through the ACPE. They were selected to provide episodic leadership training for members who want to brush up on a specific content area or to earn credits toward the Certified Physician Executive (CPE), a nationally recognized leadership certificate from the ACPE. Credits may also roll into an advanced degree program from selected accredited universities. ACP members receive a 15% discount on approved courses.
In addition, the ACP Leadership Academy is currently accepting registrations for a series of FREE (non-CME) webinars on a variety of leadership topics. Topics currently scheduled include:
January 20, 2015 - Topics in Hospital Medicine: Working with Administration
March 17, 2015 - Personal Financial Planning for Physicians
May 19, 2015 - Population Health
All webinars start at 6:30 p.m. ET.
To learn more about the ACP Leadership Academy and to register for the free webinars. If you have questions, please send an email.
---
Annals Personae Photographs for ACP's Centennial
In recognition of the American College of Physicians' 100th anniversary, Annals of Internal Medicine is seeking photographs of internal medicine physicians to feature on each issue of the journal during 2015, the ACP's centennial year. In choosing from among submitted photographs, we will seek photos that capture personality and celebrate the diversity of individuals who devote their professional lives to the practice of internal medicine. Readers and others are encouraged to submit photographs of internal medicine physicians for consideration. In an effort to bring people to the pages of the Annals of Internal Medicine, the editors began publishing photographs of people in 1999. Annals published photographs in a section of the journal called "Personae" from 1999 to 2000, and photographs have appeared on the cover since 2000.
Written permission to publish the photograph from the subject (or subjects) of the photograph or the subject's guardian or next of kin must accompany submissions. The subject must understand that, if selected for publication, the photograph will not only appear on the cover of the journal but also in digital versions of the journal and associated publications. Photographs can be published without the subject's permission only under the following circumstances: 1) the subject is unidentifiable in the photograph or 2) the photograph was taken in a public venue, is not potentially damaging to the subject, and is accompanied by a written statement from the photographer vouching that the photograph was taken in a public venue with the subject's consent. A cover letter ensuring no prior publication of the photograph and providing permission from the photographer for Annals to publish the image should accompany all submissions. In addition, the letter should indicate the name and specialty of the internist depicted and the photographer's name, academic degrees, institutional affiliation, mailing address, telephone number, and e-mail address. Photographers must relinquish copyright to the American College of Physicians before publication. Pictures from photographers unwilling to do so will not be considered.
Please submit high-resolution, digital copies of photographs to Nicole Briglia for consideration in our special 100th-anniversary issues. Please mention this special venue when submitting your work.
---
ACP Course Helps Prescribers Safely Prescribe Opioids, Meeting FDA Requirements
In April 2011, the U.S. Food & Drug Administration's (FDA) Risk Evaluation and Mitigation Strategy (REMS) issued a mandate to ensure that the benefits of a drug outweigh its risks (in patients whose clinicians have determined ER/LA opioid analgesics to be an appropriate treatment option).
The FDA has determined that a single, shared REMS is required for all brand and generic extended-release (ER) and long-acting (LA) opioid (narcotic) pain medicines. Under this REMS, the companies producing ER/LA opioid analgesics are required to make independent, accredited education/training available to all ER/LA opioid analgesic prescribers. The FDA required manufacturers of ER/LA opioid analgesics, known as the REMS Program Companies (RPC), comprised of 11 pharmaceutical companies, to support education for prescribers of these medications. RPC-supported REMS education is to be provided through accredited continuing education (CE) activities supported by independent educational grants from these ER/LA opioid analgesic companies.
To assist in this effort, the FDA has developed a Blueprint for Prescriber Education for Extended-Release and Long-Acting Opioid Analgesics ("FDA Blueprint") that is posted on the website. More than 30 CME and CE providers-including ACP and its curriculum partner Pri-Med-have been approved by the RPC to deliver the FDA's REMS-compliant curriculum.
ACP and other CME and CE providers are required to deliver the curriculum as provided by the FDA and created by their experts with no deviation, including the use of brand names. The FDA's intent was to standardize the curriculum and have the exact same message and content delivered regardless of the CME or CE provider. It is the provider's responsibility to ensure that their program maintains compliance with Blueprint requirements. The ACP course launched on June 15, 2013. It offers CME credit and is available through ACPonline and PRI-MED.
---
New, Free CME is available from Annals of Internal Medicine!
Introducing The Consult Guys! A unique and entertaining way to earn FREE CME from Annals of Internal Medicine!
The Consult Guys make learning a pleasure!
Hosted by Geno Merli & Howard Weitz, two, seasoned clinicians, educators, and comedians who answer questions from preoperative evaluations to clinical puzzlers. Each episode reviews topics essential for anyone practicing internal medicine or its subspecialties.
Enjoy, learn, and laugh while Geno and Howard entertain and teach you on their medical consult talk show:
Watch the videos and then take the companion CME quizzes
ACP Members and Annals subscribers can earn .5 CME credit per quiz. Nonmembers can purchase tokens for CME.
2 premier episodes are available now
Episode 1: Cleared for Surgery? Perioperative Risk Assessment
Episode 2: Stumper: A 23 year old with a myocardial infarction - will you get the right diagnosis?
Tune into a new episode each month.
---
Annals of Internal Medicine Launches Interactive CME- and MOC-accredited Medical Education Tool
Annals of Internal Medicine released a new interactive medical education tool designed to test physicians' decision-making skills. Annals Virtual Patients uses a unique "if this, then that" format, so each learner goes down his or her own path through a complex clinical simulation. Each simulation covers the examination, diagnosis, and treatment of a virtual patient. Upon completion of each case, physicians may earn Continuing Medical Education (CME) and Maintenance of Certification (MOC) credits.
Annals Virtual Patients is uniquely formatted to allow physicians to learn from mistakes as they proceed through the simulations. Selecting a response prompts a detailed explanation of the medical consequences based on the answer chosen. At the end of each case, the physician is presented with a complete summary of the clinical problem and solution.
The cases were developed by Annals of Internal Medicine editors in collaboration with faculty of the Division of General Internal Medicine at the University of Pittsburgh.