You are here
GOVERNOR'S NEWSLETTERDecember 2014
GOVERNOR'S NEWSLETTERDecember 2014

---
---
From the Governor
Richard G. Lane, MD, FACP, ACP Governor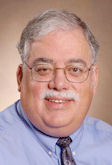 Welcome. Many activities of your chapter have occurred since my spring newsletter. I had hoped to get this out in a more timely fashion but my computer had a few glitches that needed tech support. My children like to say "Richard and Susan Lane, fighting technology all the way". Appears there may be some truth in that. Fortunately your Council and ACP are much more tech savvy. Below you will find updates to what is going on at our state level as well as some of the things ACP has been working on to help our members. Have a happy Holiday Season and a joyous and productive New Year.
---
Report of the Fall 2014 Board of Governors Meeting
The fall 2014 BOG meeting was held in Chicago from September 18-20, 2014. The format is standard. Each morning you meet with your Governor's Class (the physicians serving the same 4 year term of office) for a working breakfast in what is essentially a focus group discussion. The remainder of the first morning is plenary sessions. The opening remarks were from Dr. Stephen Weinberger, the EVP. In my last newsletter I had outlined the strategic goals and priority initiatives. He focused on two main initiatives. First was membership with comments on new International Chapters and meetings and then the EDU project whose goal is to collaborate with local chapters to reach out to selected academic institutions to build stronger relationships. In Tennessee ACP had selected Vanderbilt and I provided from their membership list suggested physician champions and physicians who should be invited to advance to fellowship in the college. The main focus of his presentation; however, was current membership concerns with the ABIM and the maintenance of certification (MOC) process including implications of "not meeting requirements" for grandfathered physicians. One of the resolutions approved by the BOG (8-F14) addressed concerns of the impact of MOC on licensure and enrollment in insurance plans While ACP has no direct input into ABIM's certification and recertification process, which is governed by the American Board of medical Specialties (ABMS), ACP has been strongly advocating in correspondence and face to face meetings for a MOC process that is more efficient, more "user friendly", and less burdensome. ACP is developing a resource tool (MOC Navigator) to assist the membership in determining what requirements they need to meet , when they need to meet them and how to meet them because they ABIM website has proven difficult to use. ACP has provided several general membership updates regarding MOC because they recognize it has such a high priority to our membership. Dr Weinberger's letter to the membership follows in case you hadn't received it and more information on the MOC navigator is included at the end of the newsletter. I should also mention the AMA has recognized the MOC is not necessarily the barometer of a physician's competency and has published recent articles in JAMA about this.
The second major focus of the plenary sessions was on trying to bring the joy back into medicine. ACP has identified the need to reduce administrative "hassles" as a priority for our members and is working on "re-invigorating the patient-physician relationship by challenging unnecessary practice burdens", called the "patients before paperwork initiative". Their goals are lofty: 1. Educate physicians, consumer advocates, policymakers on what makes up administrative complexities, including the intent of the requirement and how the complexity impacts patients and physicians.; 2. Identify which complexities are highest priority and concern to ACP members; 3. Implement approaches to mitigate or eliminate top priority complexities; 4. Reduce physician burn-out, restore the joy of practice, and reinvigorate the patient-physician relationship. What we know: 1. Excessive administrative activities cost 12% of net patient service revenue and account for four hours of time each week per physician; 2. 74% of administrative complexity burden is associated with time spent preparing paperwork and contacting payers about prescriptions, diagnoses, treatment plans, and referrals; 3. On average physicians spend 43 minutes per workday interacting with health plans which equates to 3 hours/week or 3 weeks/year; 4. The top three administrative complexities are the electronic health records, quality reporting, and dealing with insurance companies. The Medical practice and Quality Committee along with ACP staff have been working on this project. Look for an upcoming policy paper on this and when that has been published it will be followed with a communication campaign with appropriate stakeholders.
The remaining time of the sessions focuses on the resolutions brought from various chapters and leadership training for the governors as well as updates on new tools and resources ACP has for its members. The meetings finish off with a town hall session which is an open forum to discuss and chapter concerns with ACP leadership.
---
ACP Update about ABIM's MOC Program
Dear ACP members,
I am writing to update you on ACP's recent efforts related to the American Board of Internal Medicine's Maintenance of Certification (MOC) program. In response to concerns about participation in MOC being used as a criterion for credentialing or licensure, ACP's Board of Regents approved a policy statement making it clear that ACP does not support applying ABIM's current MOC process as a necessary or sole criterion to identify and recognize competence and quality of care. Although ACP encourages voluntary participation in MOC, the statement emphasizes that participation in MOC should not be an absolute prerequisite for state licensure, hospital credentialing, or health plan (insurer) credentialing. Instead, decisions about licensure and credentialing should be based on the physician's performance in his or her practice setting and a broader set of criteria for assessing competence, professionalism, commitment to continuous professional development, and quality of care provided.
As mentioned in the last email update of August 21, ABIM is supportive of the change we are proposing for public web pages that report participation in MOC. Both ACP and ABIM are advocating to the American Board of Medical Specialties (ABMS) that the ABIM and ABMS websites should state whether a physician is "Participating in MOC" rather than "Meeting MOC requirements." This would eliminate the potential confusion of someone who has a time-unlimited certificate but is not participating in MOC being reported as 'not meeting requirements,' when MOC was not actually required.
In addition, ABIM has convened a small workgroup to explore possible changes in the secure examination to make it more relevant and authentic to practice. Whatever changes might be made in the secure examination, we recognize that modifying the examination process would take significant time to develop and implement while still ensuring the integrity of the process, even if done as fast as possible.
Finally, ACP is pleased to announce the launch of the ACP MOC Navigator, a new interactive tool developed to help guide ACP members through the MOC process and select ways to meet requirements and earn points. The MOC Navigator provides an easy-to-use, step-by-step interface to help make decisions about participating in the program, learn about enrollment in the program, understand the requirements, and discover resources to help earn points and prepare for the final examination. It also provides recommendations for ways to meet the requirements that fit best with your specific preferences and professional situation. I hope you find it helpful.
We are encouraged by ABIM's interest in listening to our concerns and acting to address them. We will continue to advocate for changes that increase relevance and add value to the MOC process, and we will continue to update you as changes are being considered and/or made.
Sincerely,
Steven Weinberger, MD, FACP Executive Vice President and CEO
---
Report of the Fall 2014 TNACP Council Meeting
Your Governor's Council met the evening of October 9, 2014 preceding the Scientific Session of October 10, 11. Mr. Craig L. Washington was introduced as the new student member representative succeeding Ms. Ayeetin Azah. He is an MD candidate at Meharry Medical College and will matriculate in June of 2017. He has a B.A. from Brown University in Public and Private Sector Organizations and worked with Kaiser Permanente prior to entering medical school which gives him a unique perspective of an internist in the community.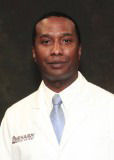 Mr. Craig Washington
Dr. Thomas J. Atwater was introduced as the new resident /fellow member representative. He will complete his Internal Medicine residency at Vanderbilt University Medical Center in June of 2015 and is the Chief Resident-elect to serve as the Hugh Jackson Morgan Chief Resident at Vanderbilt Hospital for 2015-2016. He plans to follow that with a fellowship in Pulmonary and Critical Care Medicine. Our last new council member is Dr. John W. Fowler, Jr. representing West Tennessee. He works with the BMMG Memphis Hospitalists and has chaired our Hospitalist Committee. The council activities on your behalf included reviewing the strategic plan, reviewing the finances and accepting the finance report, reviewing and accepting committee reports, getting the update on the fall Board of Governors meeting and last minute items on the 2014 TNACP scientific meeting. New business items included developing and accepting a plan headed up by Dr. Jim Lewis, our newest MACP, to present SEP modules around the state in cities we have not reached with our annual state meeting. Additional new business items included discussion of upcoming activities including MedTenn 2015, Internal Medicine 2015, Leadership Day May 20, 21, 2015, and our fall meeting program in 2015. Our wrap up session on October 11 immediately following the scientific program was a critique of the program and a brief discussion of plans for next year's meeting.
---
Tennessee Scientific Chapter Meeting
October 10-11, 2014
Our chapter meeting coordinators, Ms. Beth McDaniels and Ms. Renee Arnott, and our Program Chair Steven M. Hegedus, MD, FACP along with his program planning committee deserves a debt of gratitude for an excellent scientific meeting on High-Value Care held at the Franklin Marriott Cool Springs in Franklin, Tennessee. Daisy Smith, MD, FACP who has worked with ACP on their High-Value Care initiative was the keynote speaker on the topic of High-Value, Cost-Conscious Care. She was followed by Manoj K. Jain, MD, MPH who gave an overview of the Patient Protection and Affordable Care Act. Dr. James Bailey presented on Models of Care for Vulnerable Patients and also held a book signing on his recently published "The End of Healing" which he characterized as a physician's quest for patient-centered care.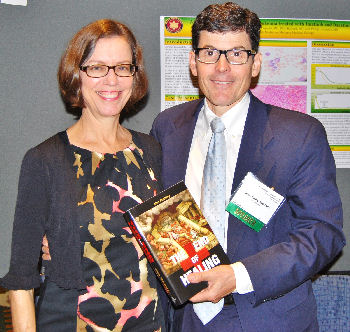 James Bailey, MD, FACP and wife
Dr. S Edwards Dismuke closed out the morning with a presentation on Choosing Wisely. Our luncheon was highlighted by the presentation of the Laureate Award to William Schaffner, MD, FACP. The Laureate Award is designed to honor those Fellows and Masters of the College who have demonstrated, by their example and conduct, an abiding commitment to excellence in medical care, education, and research, and service to their community, their chapter, and the ACP.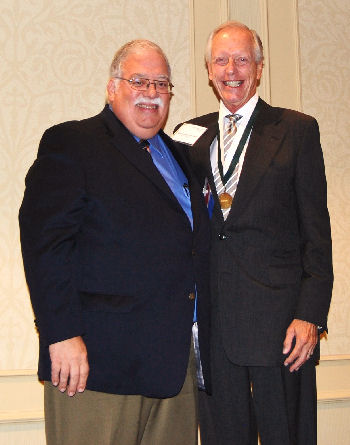 William Schaffner, MD, MACP receiving award from Dr. Lane
The afternoon was highlighted by Dr. Charlene Dewey presenting on "Burnout and Fatigue in Training and Practice" This goes along with one of ACPs strategic plans on trying to return the Joy to Medicine. The Friday afternoon breakout sessions included tracks on knee and shoulder joint exams, hospitalist medicine, and antibiotic stewardship. These were followed by the Town Hall, an open discussion with your Governor Richard G. Lane, MD, FACP and past ACP president and past TNACP Governor, Fred Ralston, MD, MACP of any concerns to relay to ACP and current updates from the College.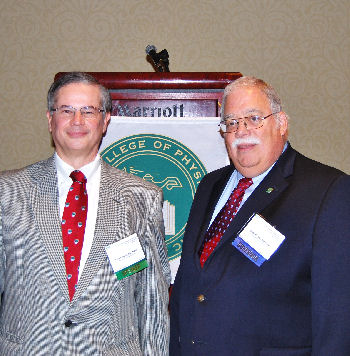 Drs. Fred Ralston and Richard Lane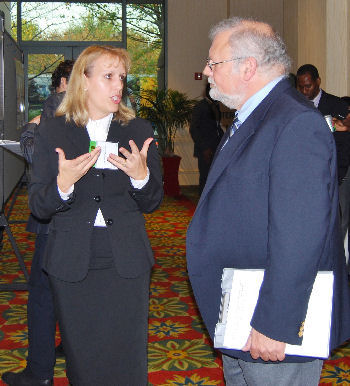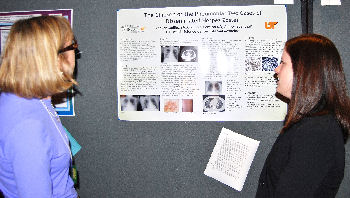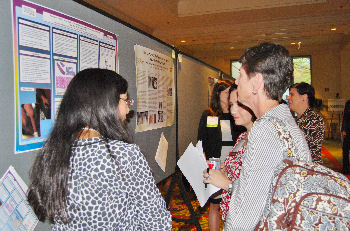 Poster Judging
Poster judging was next followed by a spirited set of Medical Jeopardy rounds by the residents of several of our training programs including UT Memphis, UT St. Thomas Midtown, UT Chattanooga, Meharry, and Vanderbilt. Winners of the various resident, fellow and medical student competitions are listed below.
Saturday morning began with a presentation by Ms. Rachel Cooper, a medical student at Meharry Medical College on her experience in the Robert Woods Johnson program on Health Policy and how medical students with an interest in advocacy can get involved.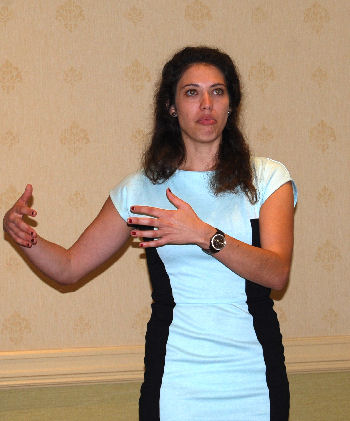 Rachel Cooper
This was followed by resident case presentations in our Stump the Professors session. Below are winners in these presentations. Our formal program closed out with cost effective use of radiologic imaging and high-value care of older adults.
Our perennial Lewis and Clark educators ((James B. Lewis, MD, MACP and Catherine J. Clarke, MD, FACP) presented our annual elective SEP module review as an add on to our regular scientific session. This allows for MOC credits and the topics presented were the 2014 Update in Internal Medicine and the 2013 Update in Hospital Medicine. Dr. Lewis will be spearheading additional SEP module presentations across the state for our members needing MOC credits. We have a Geriatric SEP module planned in conjunction with MedTenn 2015 by Tracey Doering, MD, FACP as noted below.
---
TNACP Fall 2014 Program Award Winners
2014 Tennessee Chapter Poster Award Winners
Resident Members Clinical Vignette: Victoria Loseva, MD, Meharry, "Subclavian Steal Syndrome, a rare but important cause of dizziness."
Resident/Fellow Members Research: Due to the few research submissions, we simply combined all posters, awarding overall resident and student posters. Both winners were Clinical Vignettes
Oral Presenters
The Pitfalls of Premature Closure Bias: a case of mistaken identity. Brent Hayden MD, UTHSC
The Enigma - Case of the Silent Patient. Mohamed Hussein MD, UTCOM Chattanooga
A case of chronic eosinophilic leukemia treated with imatinib and dasatinib. Sonya Reid-Lawerence MD, Meharry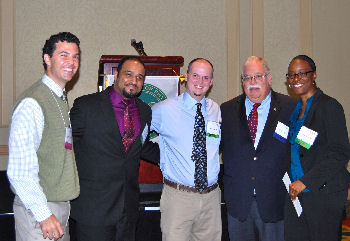 left to right is Drs. Steve Hegedus, Mohamed Hussein, Brent Hayden. Richard Lane, and Sonya Reid-Lawrence
Medical Student Members Clinical Vignette
1st Place: Kristin Burkholder University of Tennessee Health Science Center Austin Woolard University of Tennessee Health Science Center;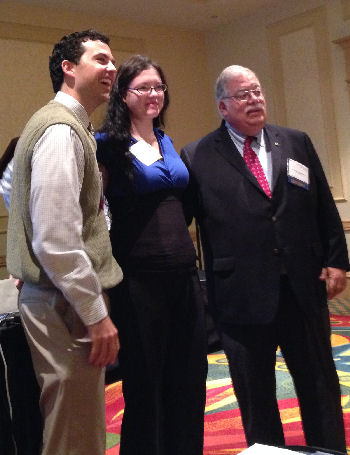 Drs. Steve Hegedus, Kristen Burkholder, and Richard Lane
2014 Drs. Dilemma Competition Results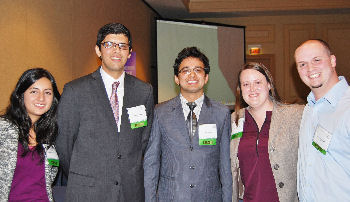 1st Place: University of Tennessee Health Science Center, Memphis: Krishmita Siwakoti, Omer Jamy, Smith Giri, Britney Friesen, Brent Hayden
2nd Place: University of Tennessee College of Medicine Chattanooga: Orlando Turner, Nathan Claydon, Sana Akbar, Mohamed Hussein, Jensen Hyde.
---
Additional Awards and Recognitions
2014 Chapter Excellence Award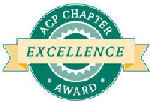 I am pleased to announce that our chapter is in receipt of the 2014 Chapter Excellence Award! The award recognizes chapters which successfully meet the standards for managing a chapter. In order to achieve the Chapter Excellence Award, chapters must meet all basic criteria and seven optional criteria. Criteria include such activities as formulating an effective Governor's Council and committees, communicating frequently with membership, providing educational opportunities, recruiting and advancing members and celebrating membership through local awards. I would like to extend a special thanks to those chapter members who assisted me in all of these endeavors! For their hard work and dedication, we received this award.
---
New Master from Tennessee
Dr. Kenneth E. Olive, MACP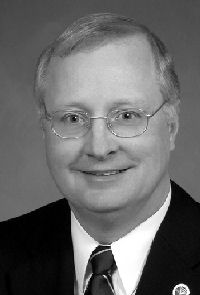 Dr. Kenneth E. Olive, MACP
Dr. Kenneth E. Olive, the immediate past Governor of the Tennessee Chapter of ACP, has recently been awarded Mastership in the College. Masters are Fellows who have been selected because of personal character, positions of honor, contributions towards furthering the purposes of the ACP, eminence in practice or in medical research, or other attainments in science or in the art of medicine. Masters are highly accomplished individuals and are distinguished by the excellence and significance of his or her contributions to the field of medicine.
Congratulations, Dr. Olive!
---
Membership Update
Dr. M. Kevin Smith, MD, PhD, MMHC, FACP has taken on the role of Membership Chairman for TNACP. We have had 88 new members added in the past 6 months. New Fellows since my last newsletter include: Leslie H. Franklin, MD, FACP - Nashville; Paul J. Katz, MD, FACP - Memphis; Kanishka Chakraborty, MD, FACP - Johnson City; Santosh Kale, MD, FACP - Memphis; David S. Anderson, MD, FACP - Ocoee; Abu-Ahmed Z. Rahman, MD, FACP - Chatanooga; Joanna Shaw, MD, FACP - Hermitage; and Naveed R. Sheikh, MD, FACP - Oak Ridge
Be sure to congratulate them on this achievement.
The ACP has begun a new Recruit-A-Colleague cycle. Current members who recruit new members are eligible for substantial annual dues reductions. Direct your colleagues to the rac application and encourage them to take advantage of the wealth of ACP products, services, and discounts.
---
Additional Membership Benefits
Are you using this free ACP Member Benefit?
JournalWise, a free, time-saving, ACP Member benefit, is a mobile-optimized service that screens over 120 internal medicine journals for the highest-quality, clinically relevant and newsworthy articles with custom criteria that you determine so that only the articles (and e-tocs) you want are delivered when and how you want them.
For more information and to sign-up, log in.
If you have any questions, please contact Tony Felicetti.
---
Additional Membership Benefits
Free CME is available from Annals of Internal Medicine!
Introducing The Consult Guys! A unique and entertaining way to earn FREE CME from Annals of Internal Medicine! The Consult Guys make learning a pleasure! Hosted by Geno Merli & Howard Weitz, two, seasoned clinicians, educators, and comedians who answer questions from preoperative evaluations to clinical puzzlers. Each episode reviews topics essential for anyone practicing internal medicine or its subspecialties.
Enjoy, learn, and laugh while Geno and Howard entertain and teach you on their medical consult talk show:
Watch the videos and then take the companion CME quizzes
ACP Members and Annals subscribers can earn .5 CME credit per quiz. Nonmembers can purchase tokens for CME.
2 premier episodes are available now.
Episode 1: Cleared for Surgery? Perioperative Risk Assessment
Episode 2: Stumper: A 23 year old with a myocardial infarction - will you get the right diagnosis?
---
MOC Navigator
ACP is pleased to announce the launch of the ACP MOC Navigator
Steve Majewski Strategic communications, public affairs, media relations, public relations
The ACP MOC Navigator is a new interactive tool developed to help guide ACP members through the MOC process and help them select ways to meet requirements and earn points. The MOC Navigator provides an easy-to-use, step-by-step interface to make decisions about participating in the program, learn about enrollment in the program, understand the requirements, and discover resources to earn points and prepare for the final examination. It also provides recommendations for ways to meet the requirements that fit best with your specific preferences and professional situation.
---
Advocacy Update
2015 ACP Leadership Day, May 20-21, 2015
I would preface this section with the most recent blog from Mr. Bob Doherty in this month's Advocacy for Internal Medicine network:
"Dear ACP Advocates,
I am writing to thank you for all of the work you have done to help ACP advance its advocacy agenda with the 113th Congress, and to update you on where things stand on two of our highest priorities: (1) reform of the Medicare physician payment system and repeal of the SGR formula, and (2) continuation of the Medicaid primary care pay parity program. I also write to share with you our current thinking about priorities for the new 114th Congress, which will take office in January.
Historians are likely to label the 113th Congress as perhaps the least productive ever, as it has compiled an unprecedented record of failing to address the key challenges facing our country. Regrettably, improving healthcare will be among the many issues where Congress has failed to act.
Specifically, it is now evident that Congress will, within a few days, adjourn without enacting legislation to repeal the Medicare SGR formula or to reauthorize the Medicaid primary care pay parity program.
This is not the first time that Congress has failed to enact legislation to repeal the Medicare SGR formula, of course, but it is particularly frustrating this time around, because Congress was so close to enacting a bipartisan and bicameral (House and Senate) bill to permanently repeal the SGR and make other improvements in Medicare payment policies. You may recall that both parties had agreed to such a bill earlier this year, but they couldn't agree on how to pay for it. So, instead, they passed another temporary "patch" to prevent an SGR payment cut that would have gone into effect on April 1-their 17th patch over the past 11 years! This patch will expire on March 31, 2015, at which time the SGR is scheduled to cut physician payments by another 21 percent.
Even so, despite the patch, ACP did not give up on getting full SGR repeal in the 113th Congress. With your support, ACP has continued to press Congress to enact the bicameral and bipartisan SGR repeal bill in the current post-election "lame duck" session. We now know, though, that they will end the year without doing so, to our great disappointment.
This does not mean, though, that your and our advocacy on SGR repeal has been for naught. Because of our efforts, ACP was able to influence this bipartisan, bicameral SGR repeal bill to include positive payment incentives for physicians who practice in a Patient-Centered Medical Home; to simplify and harmonize Medicare reporting programs (including removing scheduled penalties under those programs); and to make many other improvements. We fully expect that this bill will be the starting point for the new 114th Congress next year, and we will redouble our efforts to get Congress to act upon it before the current patch expires on March 31.
Similarly, this Congress's failure to reauthorize the Medicaid primary care pay parity program is not the end of the story. Because Congress did not reauthorize this program--which pays internists (including our subspecialists) no less than the Medicare rates for designated services to Medicaid enrollees--most of you will see deep cuts in your Medicaid primary care payments on January 1. ACP will continue its efforts to inform the new 114th Congress of the devastating impact such cuts will have on Medicaid patients' access to primary care, and to seek to get Medicaid pay parity renewed early in the new Congress. We also will work with our chapters to explore opportunities to get the program funded by the states.
I am sure you are disappointed, even angered, by Congress failing to complete action on these two top ACP priorities, as we are. Earlier today, ACP issued a public statement expressing "profound" disappointment with Congress' inaction on the SGR and Medicaid pay parity. But this is not the time for us to throw in the towel. Next year, ACP's congressional advocacy agenda will include not only SGR repeal and reauthorization of Medicaid pay parity, but also, reauthorization of the current Medicare 10 percent primary care bonus program, which expires at the end of 2015; reform of Graduate Medical Education financing; medical liability reform; regulatory relief from meaningful use requirements, and much, much more. You, as a member of our over 12,000-strong ACP Advocate grass roots network, will be critical to our efforts in the new 114th Congress.
Thank you for your efforts and continued support.
Bob Doherty
Senior Vice President, Governmental Affairs and Public Policy
---
A Look Ahead in Advocacy
Permanent Repeal of the Sustainable Growth Rate (SGR)
ACP will be working to advance its priorities with the three committees having jurisdiction over Medicare payment policy as they develop what will be a final reconciled SGR-repeal bill. Unfortunately despite bipartisan, bicameral support as noted above Congress has not passed this repeal so physicians are facing a potential 21% cut in Medicare reimbursement in 2015.
Extending Medicaid Pay Parity
Current law states that physician payments for primary care services under Medicaid must be equal to those under Medicare in 2013 and 2014. With this provision of law expiring at the end of 2014, ACP will advocate for an extension of at least two years. As noted above this also did not get extended.
Ensuring Successful Implementation of Key Components of the Affordable Care Act (ACA)
Implementation of the ACA will continue in 2014, including insurance coverage under the health care exchanges that began on January 1 and, on the state level, more states choosing to expand their Medicaid programs to cover more of the poor and near-poor. ACP will continue to advocate for successful implementation of these and other key provisions in the law, as well as address "nuts-and-bolts" implementation issues that directly affect physicians and their patients-such as narrow provider networks and restrictive drug formularies in some of the marketplace plans.
Supporting Vital Health Programs through Appropriations
Across-the-board sequester cuts in 2013 had a devastating impact on federal healthcare programs, including federal health workforce programs, medical research and public health programs. The bipartisan budget agreement, as enacted in December 2013, provides some much-needed respite from sequestration. Going forward, ACP will urge congressional appropriators to prioritize funding for the nation's health care workforce in the Title VII Health Professions program, medical research at the National Institutes of Health, public health at the Centers for Disease Control and Prevention, among others.
Advancing Medical Liability Reforms
ACP will continue working with key policymakers to advance meaningful medical liability reforms, including introduction of legislation based on ACP's framework which would authorize a national pilot of health courts.
Addressing Administrative Complexities
ACP has long identified reducing administrative hassles and complexities as an important objective and while some incremental progress has been made in providing relief, administrative burden continues to be a significant challenge for practices. ACP's campaign, which is expected to launch in the Spring of 2014, will educate policy makers, as well as ACP members, other physicians, and consumer advocates, on what makes up administrative challenges and why they are not all created equal-and will involve an advocacy effort to help mitigate or eliminate the top priority challenges that are identified.
Extending the Primary Care Incentive Program
Current law provides a 10 percent bonus payment, in addition to the usual Medicare fee schedule amount, for designated primary care services provided by internists, family physicians, geriatricians and pediatricians for calendar years 2011 through 2015. In order to qualify for the bonus, at least 60 percent of Medicare allowed charges of these physicians must consist of the designated primary care services: office, nursing facility, domiciliary, and home services. This important provision of law begins to address disparities in payments that are major barriers to physicians entering and remaining in primary care specialties. ACP will take necessary steps this year to ensure that lawmakers are fully aware of the importance of extending this program beyond its 2015 expiration date.
---
TNACP Delegate Support
The Chapter provides a stipend to help offset travel and lodging for approved delegates to the TMA House of Delegates and the ACP Leadership Day. If you have an interest in advocacy and would like to be a delegate please contact our executive assistant Ms Renee Arnott or 615-460-1657.
---
Update from Tennessee Medical Association of Concern to TNACP
The TMA Board of Trustees held its quarterly meeting on Saturday, October 18, at the TMA office in Nashville. Below are updates to the membership:
We are at the table with the Governor's office, the hospitals, and the insurance industry to make sure physicians have a voice in healthcare payment reform in Tennessee. Governor Haslam's plan for expanding the TennCare program is among the topics of discussion within our collaborative group. We are being very cautious and methodical about our support until we see the Governor's actual plan.
We have made an official request to Governor Haslam and TennCare Director Darin Gordon to increase the cap on Graduate Medical Education (GME) funding from $50 million to $75 million. We are also advocating, as part of the request, for increased transparency in how GME funds are distributed, including a statewide plan for properly dispersing funds to better meet training needs across the state.
The TMA Practice Management Committee is finalizing a physician-led, team-based care model for Tennessee healthcare providers. Our Government Affairs team will use this model to educate lawmakers in 2015 and oppose efforts by the nursing industry to change laws allowing for APRNs' independent practice. The ACP statement on "Principles Supporting Dynamic Clinical Care Teams: An American College of Physicians Position Paper (Ann Intern Med. 2013; 159:620-626) was provided as a resource to the Nurse Independent Practice Opposition Coalition Committee on which your TNACP governor sits as a representative from Internal Medicine.
While Ebola poses no immediate threat in Tennessee, we are working closely with the Department of Health on statewide emergency preparedness. We will continue relaying pertinent information to help members know how to prepare, respond, and educate concerned patients.
Dr. Bob Vegors, Chair of our Health and Public Policy Committee is a current TMA Board of Trustees member and serves as liaison from TMA to TNACP. As your Governor I am extended an open invitation to the quarterly TMA BOT meetings to convey any state level concerns we may have. Their governmental affairs advocacy staff also helps represent our views and needs to the state legislature and Governor Haslam.
---
Late Breaking News
December 15, 2014 Tennessee Governor Bill Haslam announced his alternative plan for Medicaid expansion involving a voucher program for low income employed individuals entitled "Insured Tennessee". It is not clear yet if CMS will approve it. It is clear if approved he will be fighting an uphill battle with his own Republican dominant Tennessee legislature to achieve their approval. TNACP and TMA have had concerns about the value based reimbursement model already espoused by Governor Haslam bundling payments for episodes of care. With the Medicaid Primary Care Pay Parity program ending this year and the failure of the U.S. Congress to repeal SGR leaving a potential 21% Medicare reimbursement cut looming over physicians, it is unclear how likely primary care physicians will be willing to accept patients under the "Insured Tennessee" plan and how much potential economic burden may be shifted to providers.
---
Upcoming Events
IM2015: ACP National Meeting, Boston, MA Spotlight on ACP's Educational Solutions

ACP Excellence in Medical Education
The Internal Medicine Meeting will be held April 30 - May 2 in Boston, MA. Choose from more than 200 CME courses in internal medicine and the subspecialties presented by faculty unsurpassed in their fields.
Internal Medicine 2015 is being held Thursday, April 30th through Saturday, May 2nd in Boston, MA. The Tennessee Chapter has invited newly elected Fellows as well as our newly elected Master and immediate past Governor, Dr. Ken E. Olive, MD, MACP to walk in convocation. Congratulations to all!
Please mark your calendar for the Tennessee Chapter Reception which will be held Friday, May 1st at 6:00 pm in Boston (location TBD). This is a great opportunity to relax and visit with colleagues and friends from across the state as well as to celebrate our accomplishments from the past year.
We look forward to seeing you in Boston!
---
TNACP Calendar of Events
CME Events
American College of Physicians Tennessee Chapter Literature and Medicine Reading Retreat
27, 28 February - 1 March 2015 - Fall Creek Falls State Park - "Wonderland: Classic Children's Literature and the Doctor-Patient Relationship"
2015 Joint Presentation - Saturday April 11 with the Tennessee Association of Long Term Care Physicians and the Tennessee Geriatrics Society in conjunction with MedTenn 2015 April 9-12 at Gaylord Opryland Resort and Convention Center, Nashville, TN
2015 Annual Chapter Meeting and Scientific Session - September 10-12, 2015 at the Chattanoogan, Chattanooga, TN (Thursday evening September 10 Update in Medicine by UT Chattanooga)
Governors Council Meetings
Friday, April 11, 2015 at 1 PM - 3 PM (CDST) (in conjunction with MedTenn 2015 April 9-12) Gaylord Opryland Resort and Convention Center, Nashville, TN
Thursday, September 10, 2015 at 3PM - 5PM (EDST) Chatanoogan, Chattanooga, TN
IM ACP 2015 Meeting
April 30th -May 2nd, Boston, Mass
Tennessee ACP Chapter Reception, Friday, May 1, 2015, Boston MA
Leadership Day
Wednesday, May 20th - Thursday, May 21st, 2015