You are here
South Carolina Governor's Newsletter May 2017
South Carolina Governor's Newsletter May 2017

---
---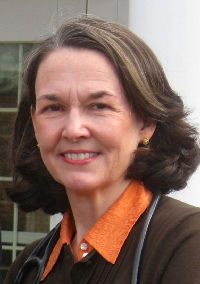 Patricia E. Sadler, MD, FACP, ACP Governor
---
Just a Reminder
Like us on Facebook at South Carolina Chapter of the American College of Physicians and follow us on Twitter @scchapterofacp!
---
Congratulations to our New Fellows!
These new Fellows were inducted at the Convocation Thursday night in San Diego, California. Pictured below are from left to right are Dr. Simon Scalia, Dr. Michael Wagner, and Dr. Justin Garzone.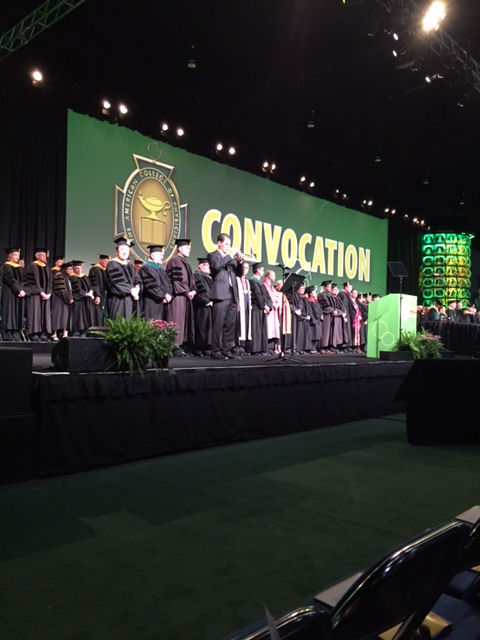 Congratulations to our up and coming talent in our chapter, the National Poster awardees! These medical students represent the South Carolina Chapter and hail from the Medical University of South Carolina.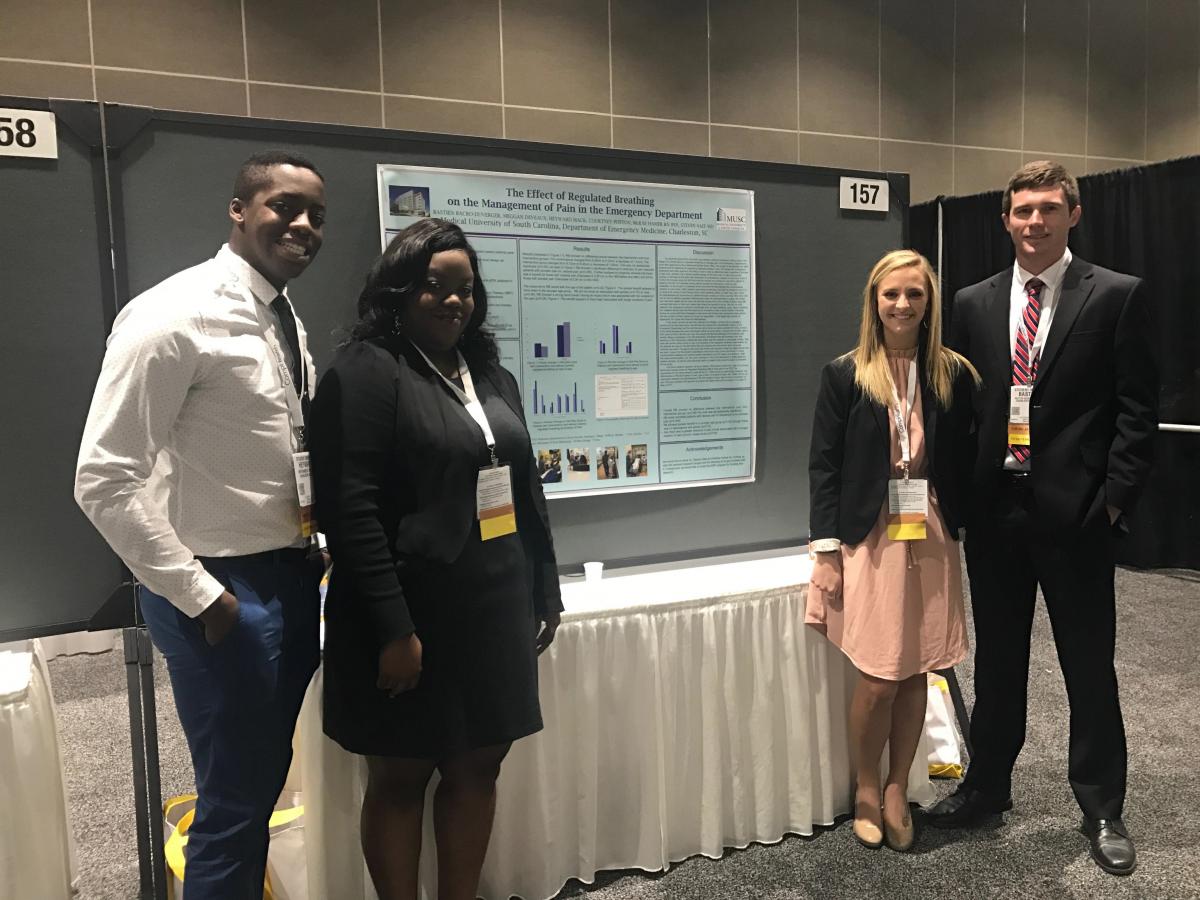 From left to right: Heyward Mack, Meggan DeVeaux, Courtney Poston, Bastien Bacro-Duverger
---
Notes from the Board of Governors Meeting
Dr. Darilyn Moyer, EVP/CEO of the College, provided an encouraging update on maintenance of certification as outlined below:
The American College of Physicians (ACP) is pleased to have been invited to work with the American Board of Internal Medicine (ABIM) to develop a society MOC pathway. We hope to create an additional MOC option that is valuable to physicians and patients, is convenient and flexible for busy physicians, and integrated with ongoing life-long learning that is relevant to daily practice.
The new society maintenance pathway would be an alternative to other MOC pathways offered by ABIM, such as the current 10-year secure exam or the 2-year approach that ABIM is developing. It would be anchored in the principles of continuous learning, and would include guided independent study, self-assessment, and evaluation – all based on ACP's Medical Knowledge and Self-Assessment Program (MKSAP).
The society MOC pathway that ACP and ABIM are working together to explore would be offered by ACP, but ABIM would continue to be the certifier. ACP would attest to ABIM that a member has successfully completed the ACP pathway, which would satisfy ABIM's requirements for maintaining certification.
Senior leaders and senior staff from ACP and ABIM have had recent meetings and made progress in working through the details of a potential society pathway and are hopeful that this progress continues.
---
Advocacy
ACP's continued success on Capitol Hill greatly depends upon year-round grassroots support from its 14,000 members of Advocates for Internal Medicine Network. Advocates communicate with their members of Congress on issues of importance to medical students, internists and their patients, and report the results back to ACP.
ACP members are not required to have existing relationships with their members of Congress to be Advocates. ACP gives these volunteers the tools necessary to develop and maintain relationships. The program is open to all membership categories. To enroll, register online.
---
Recruitment
Please refer your colleagues to the website JoinACP.com for more information on the merits of membership in the American College of Physicians.
---
New Paper from ACP Examines the Ethical Use of EHRs and Health IT
A new ACP paper "Ethical Implications of the Electronic Health Record: In the Service of the Patient" addresses how EHRs can best serve the patient-physician relationship and patient care; patient autonomy, privacy, and confidentiality; and professionalism, clinical reasoning, and training.
The paper asserts that electronic health records should facilitate high value patient-centered care, strong patient-physician relationships, and effective training of future physicians. EHR use should assist and enhance clinical reasoning and the development of cognitive and diagnostic skills. Features such as copy-and-paste should be employed judiciously, reflect thought processes about the current patient encounter, and meet the ethical requirements for an accurate and complete medical record. The paper also addresses confidentiality issues and the risk of unauthorized disclosure and use of protected health information.
The paper was developed by ACP's Ethics, Professionalism, and Human Rights Committee, and was published in the Journal of General Internal Medicine.
---
ACP Updates Recommendations for Treatment of Type 2 Diabetes
ACP has released a clinical practice guideline to present the evidence and provide clinical recommendations on oral pharmacologic treatment of type 2 diabetes in adults. The guideline was published in Annals of Internal Medicine on January 3 and serves as an update to the 2012 ACP guideline on the same topic. This guideline is endorsed by American Academy of Family Physicians.
---
ACP and AAFP Release Guideline for Treatment of Hypertension in Adults 60 Years and Older
ACP and AAFP have released a clinical practice guideline. The guideline presents evidence and provides clinical recommendations based on the benefits and harms of higher versus lower blood pressure targets for the treatment of hypertension in adults aged 60 years or older. The joint guideline was published in Annals of Internal Medicine on January 17.
---
Our Upcoming Chapter Meeting
Please plan to attend our state chapter meeting at the Charleston Marriott October 20-22, 2017. MOC credit and CME will be available.
As always, I appreciate the work of our council members, chapter members, and Ms. Debbie Shealy in developing and producing our annual chapter meeting as well as other contributions through the year.
---
New Fellows in the Last Six Months
Nathan Felding Bradford, MD, FACP
Amit G. Kachalia, MD, MBBS, FACP
Vinod E. Nambudiri, MD, FACP
Simon V. Scalia, MD, FACP
Peter L. Tilkemeier, MD, FACP
---
New Members in the Last Six Months
Leon Buffaloe, MD
Melanie Demattei, DO
Colby Grossman, MD
Mary Colleen O'Rourke, MD
Kimberly D. Rakes-Stephens, MD
Irene Richardson, MD
Jeffrey A. Rossi
Christopher Rubel, MD
Rafael David Sanchez, MD
Worku M. Wondafrash, MD