You are here
THE WAVE: June 2016
THE WAVE: June 2016

---
---

THE WAVE
---
RI Chapter Annual Scientific Meeting – March 30, 2016
This year's RI Annual Scientific Meeting was a huge success! There were 172 participants who attended the conference at the Warren Alpert Medical School in Providence, including practicing and academic physicians, residents, fellows, medical students and others. The change in venue was well received and the feedback from the evaluations was superb! Most notably, 98% of those who completed the CME evaluation rated the educational activity as Excellent or Very Good!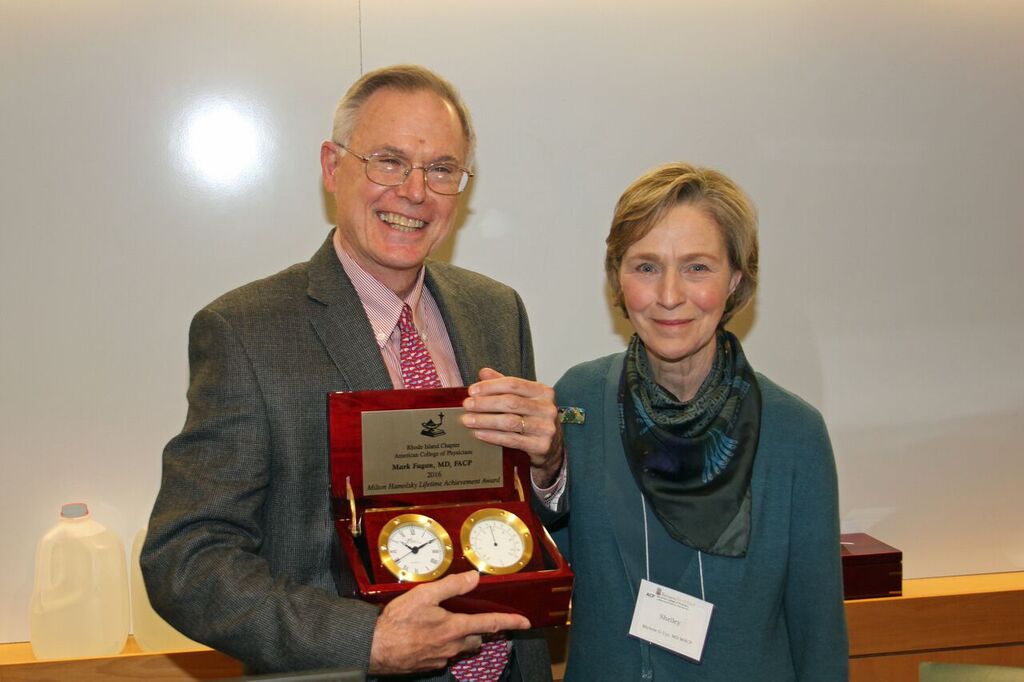 Dr. Mark Fagan receiving the 2016 Milton Hamolsky Lifetime Achievement Award from Dr. Michele Cyr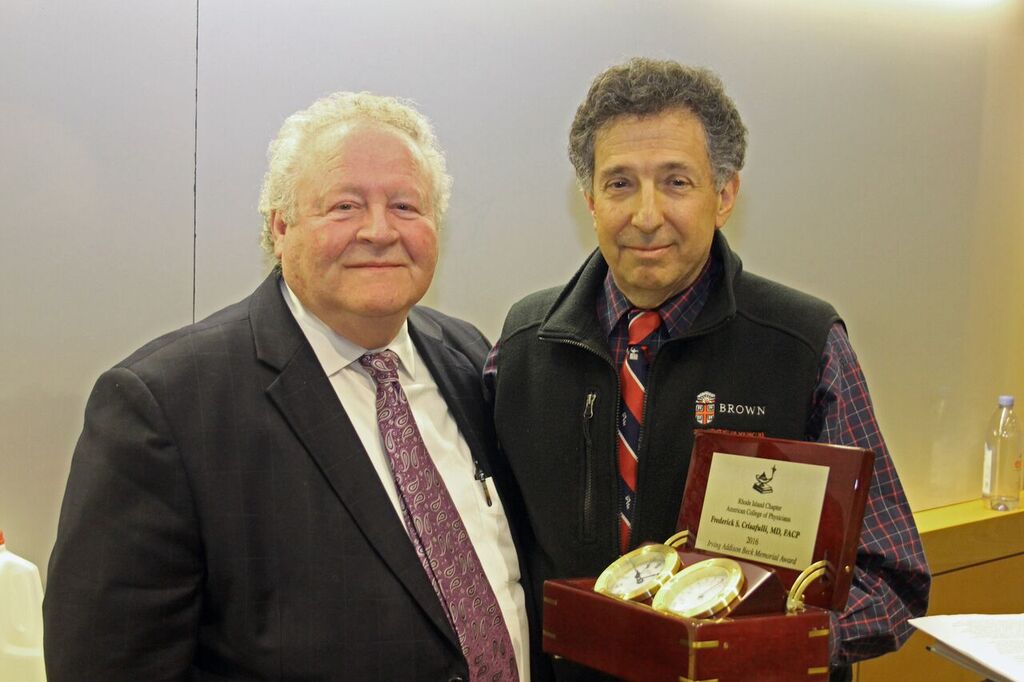 Dr. Frederick S. Crisafulli receiving the 2016 Irving Addison Beck Memorial Award from Dr. Fred Schiffman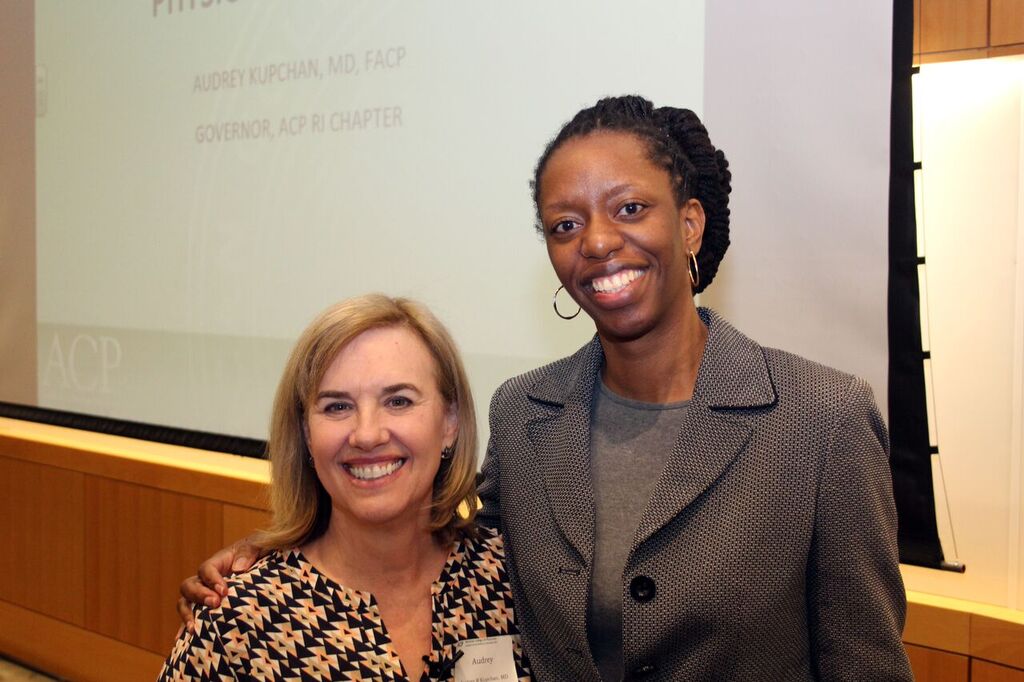 RI ACP Gov. Dr. Audrey Kupchan with keynote speaker Dr. Nicole Alexander-Scott, MPH, Director of the RI Department of Health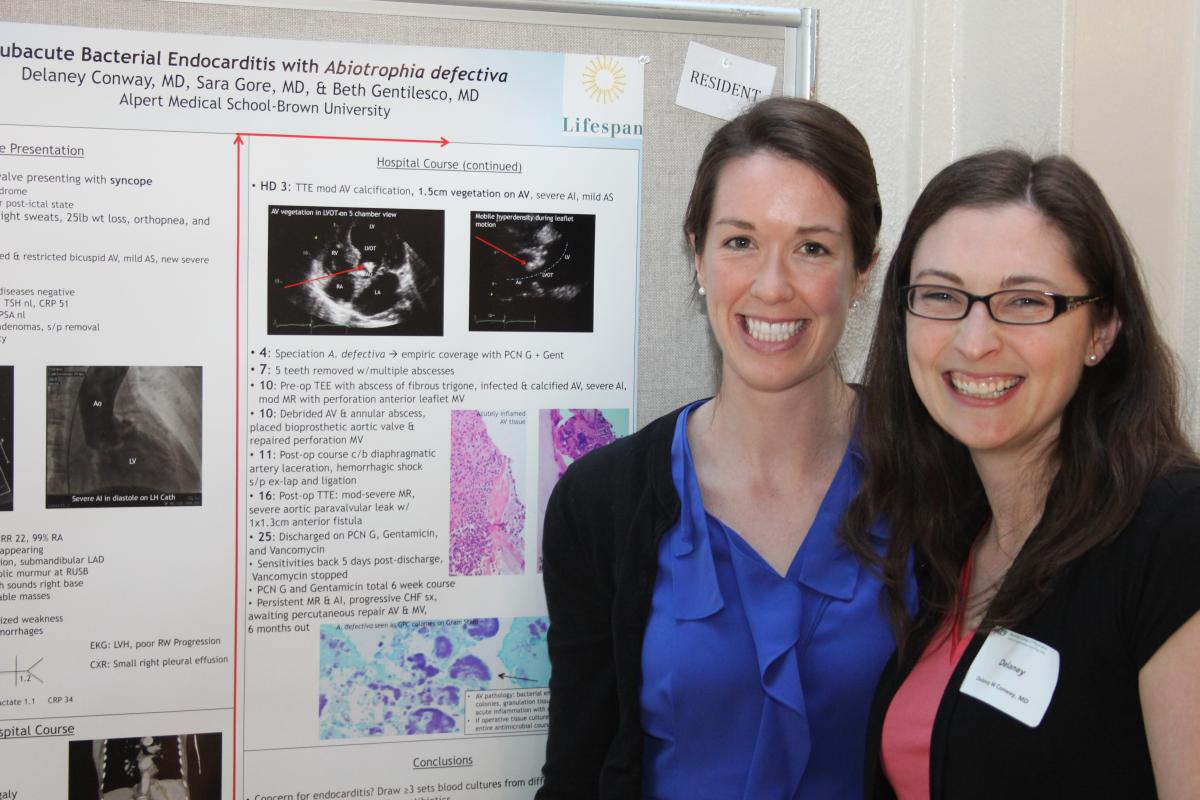 Drs. Sara Gore and Delaney Conway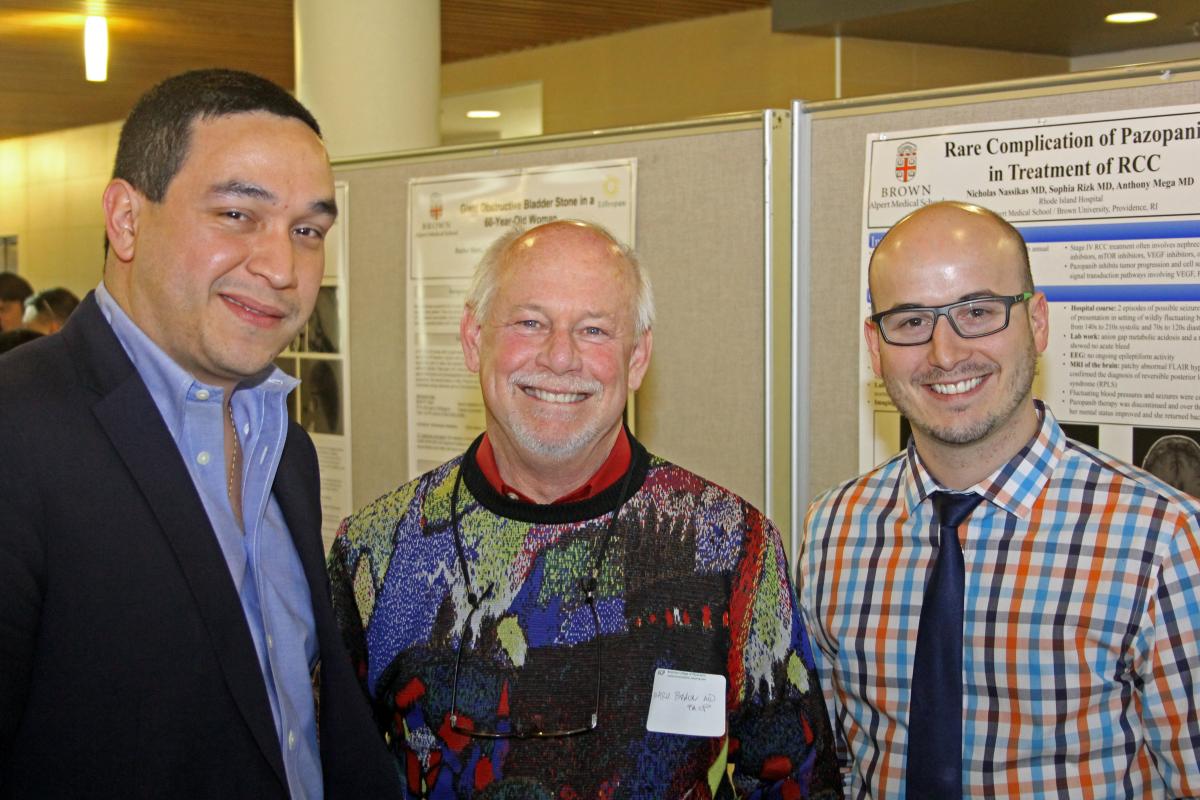 Dr. Mark Braun and residents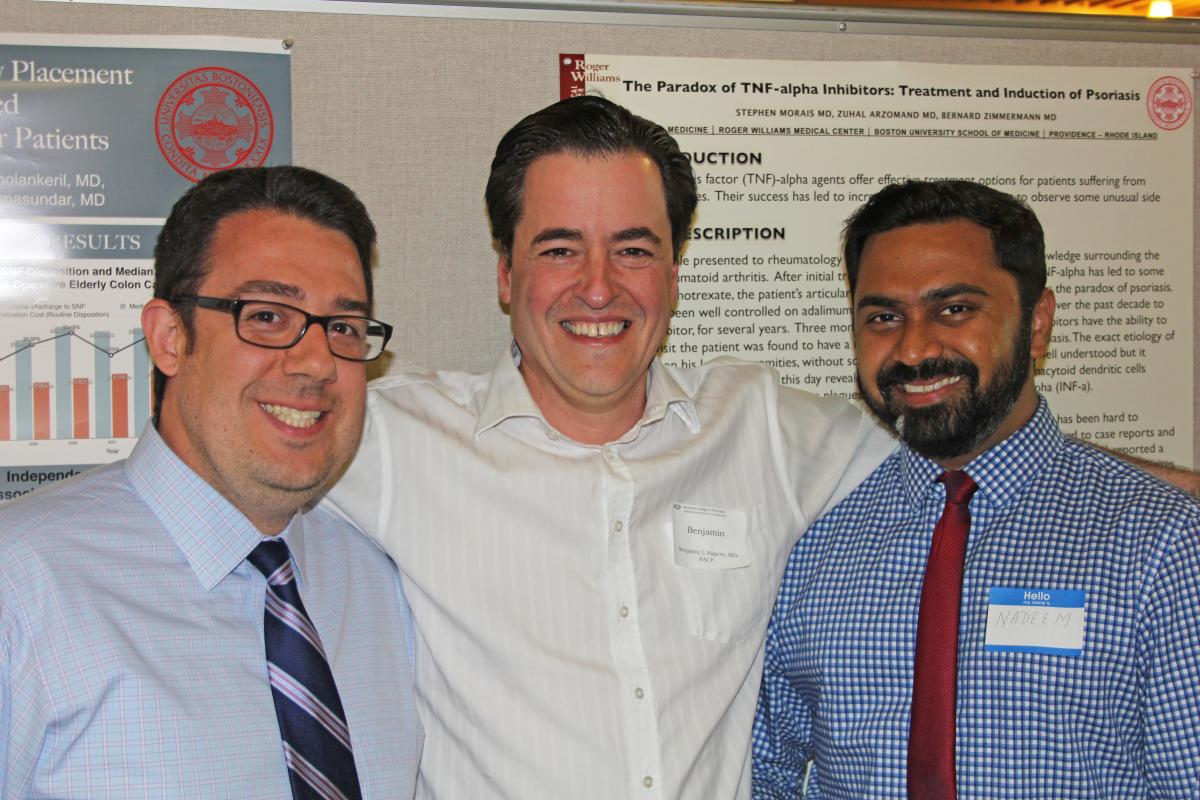 Dr. Ben Sapers and residents
---
2016 Podium Presenter Winners
The poster section was robust and there were seven impressive presentations for the Podium Competition.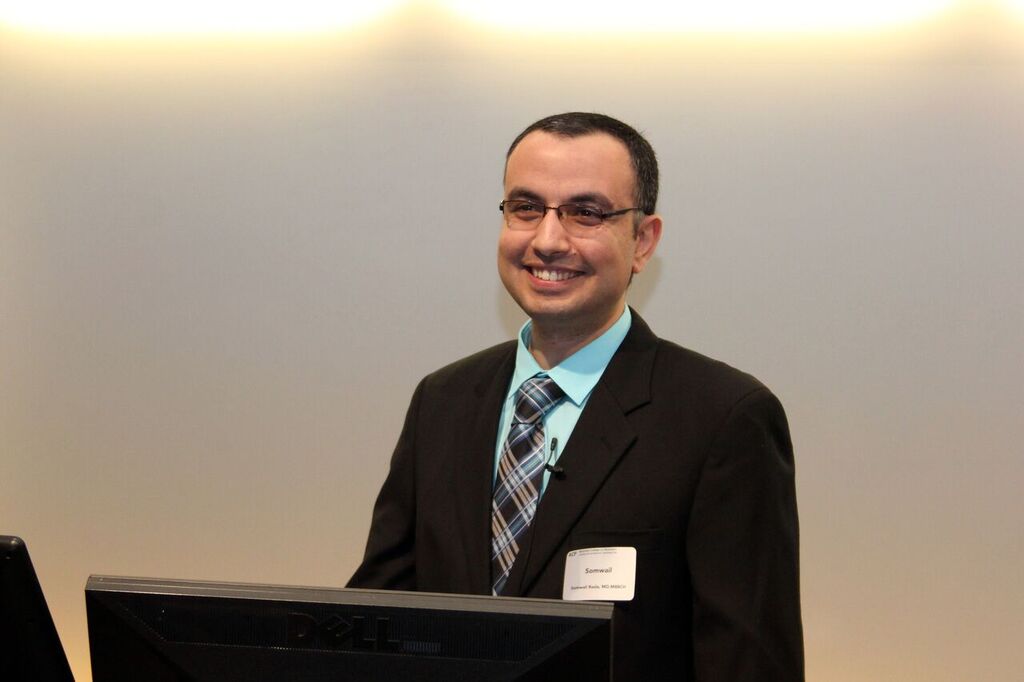 Dr. Somwail Rasla 1st place winner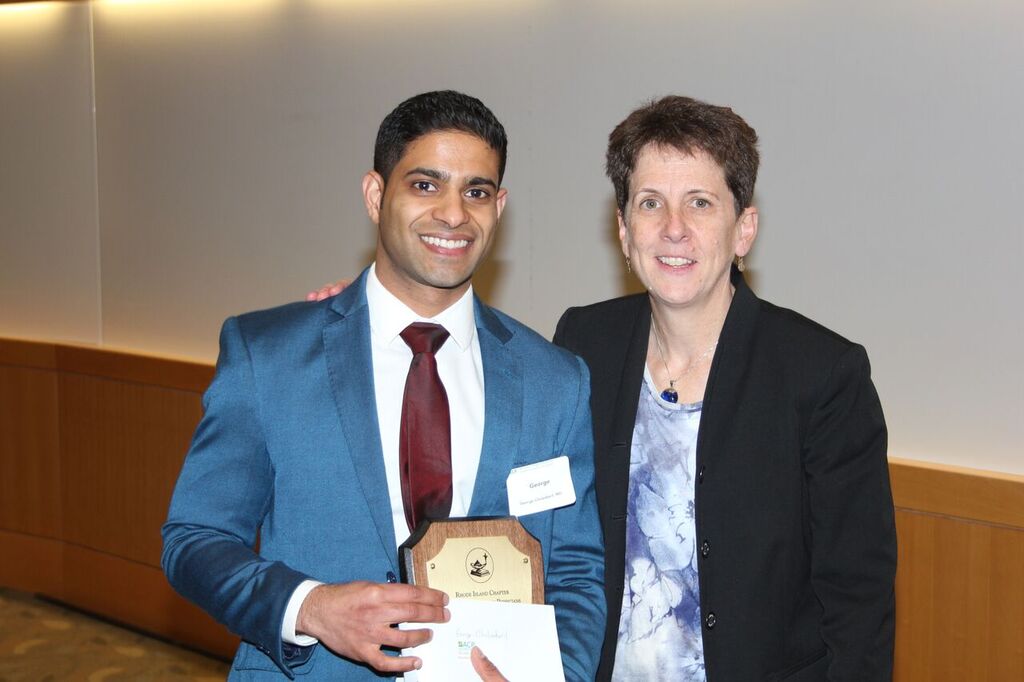 Dr. George Cholankeril 2nd place winner (with Dr. Kelly McGarry)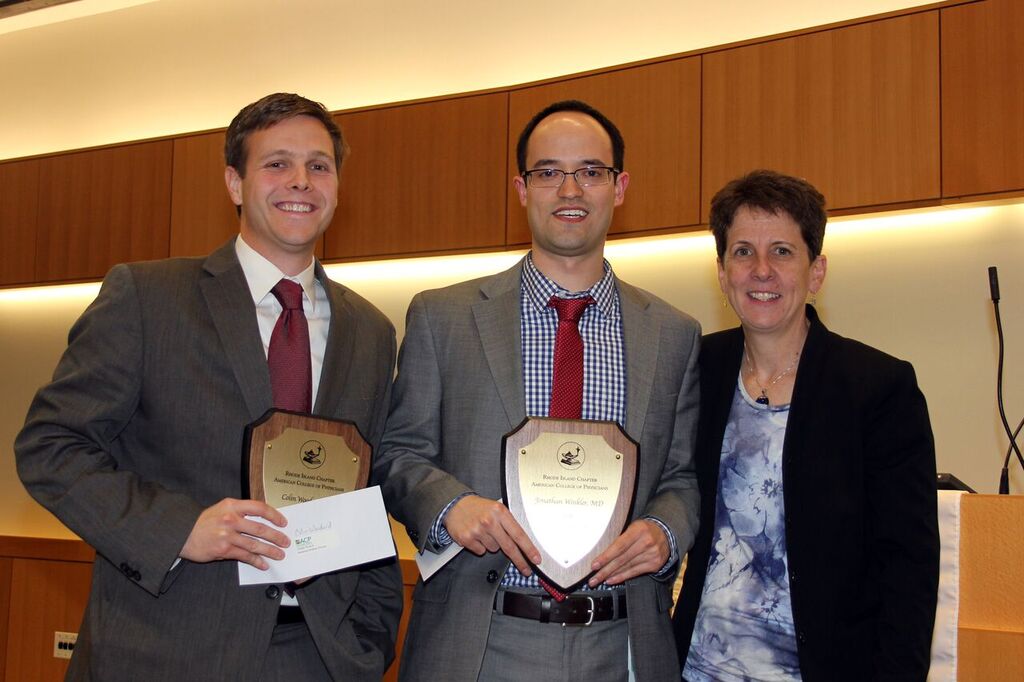 Dr. Jonathan Winkler and Dr. Colin Woodard 3nd place co-winners (with Dr. Kelly McGarry)
---
2016 IM Meeting in Washington, D.C.
Poster Winners
We are very proud to announce that RI had two poster winners at IM 2016 in Washington, D.C. this year. For the National competition, there were only 20 winners so we made a good showing!! The winners were:
Resident/Fellow Clinical Vignette Poster Winner – Nadia Shaikh, MD, RIH – Brown University
Resident/Fellow Research Poster Winner – Justin Van Klein, MD – RIH – Brown University (who tied for 1st place in last year's podium competition)
Doctor's Dilemma Team
We were also at the IM meeting to support our Doctor's Dilemma team of residents from RIH who won the local RI competition in November and then traveled to DC for the national competition: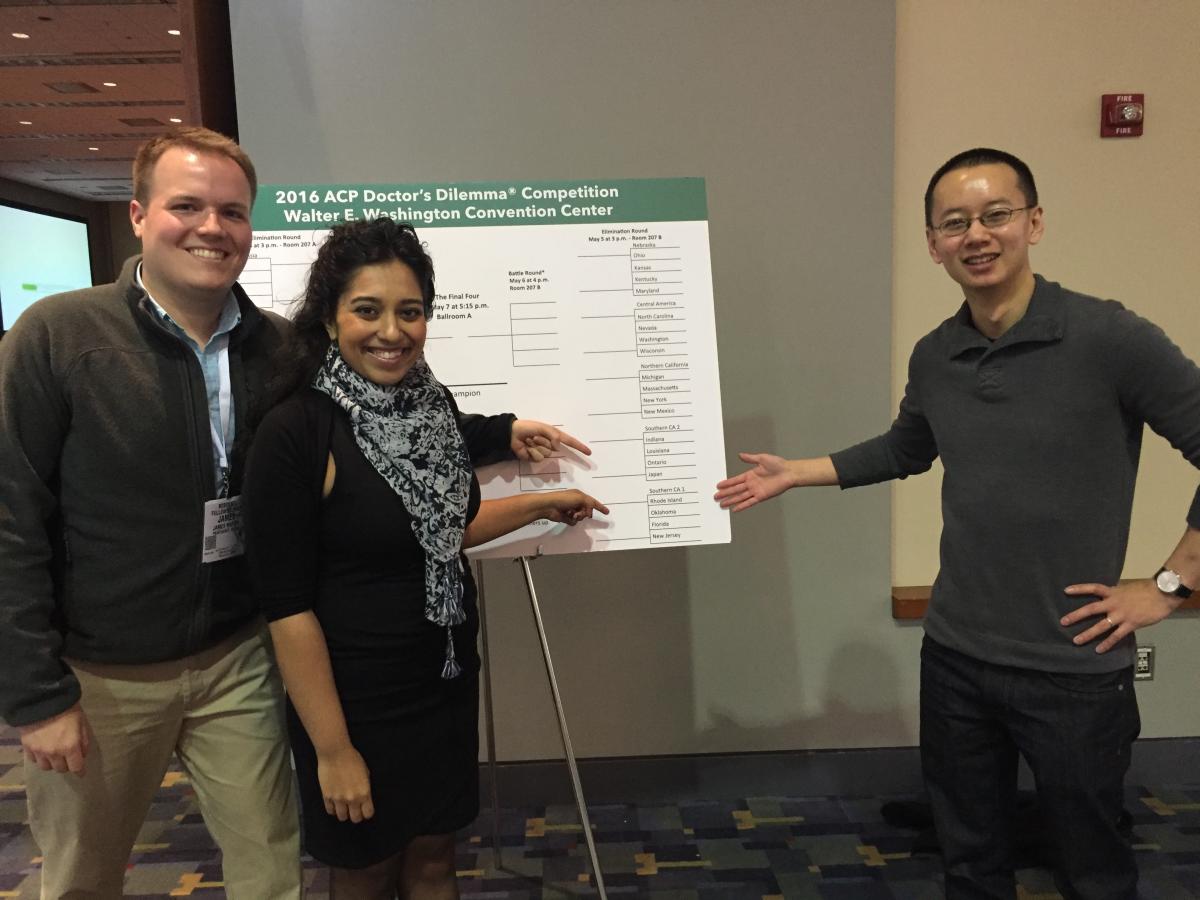 James M. Martin, MD, Dionne Rebello, MD, Jonathan Wang, MD
---
Leadership Day with Recap by Dr. Earl Stewart
This year's National IM Meeting was combined with Leadership Day in May. A team of five RI physicians (Drs. Audrey Kupchan, Tom Bledsoe, Yul Ejnes, Earl Stewart and Nadia Shaikh) met with the staffers of each of our Congressmen to discuss six legislative priorities. Even though Congress was not in session, we had the good fortune to meet with Senator Reed in person. We were well received in all of the offices and were able to make our arguments for proposed laws that will help our patients and our profession. Dr. Earl Stewart provides a recap that gives a good summary of one of the issues we addressed regarding GME Funding.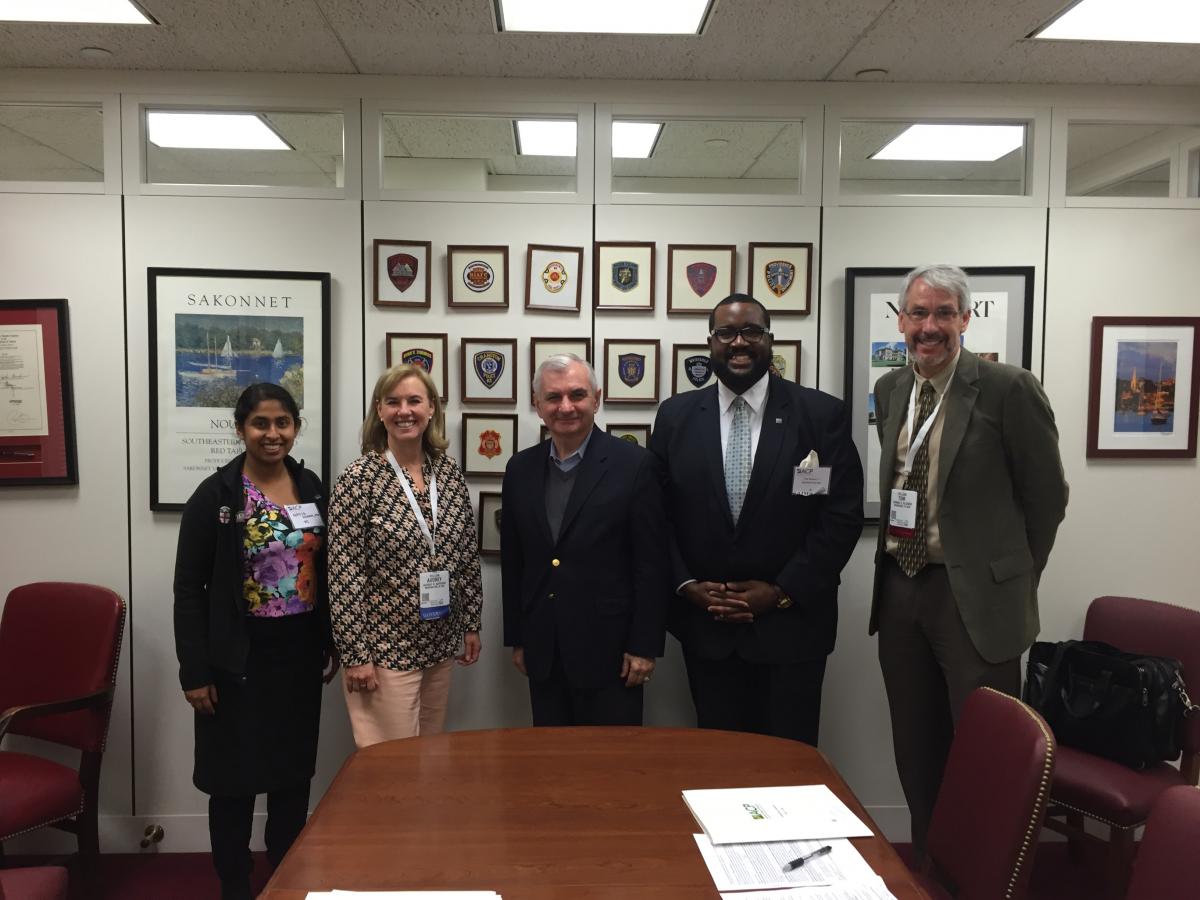 With Senator Jack Reed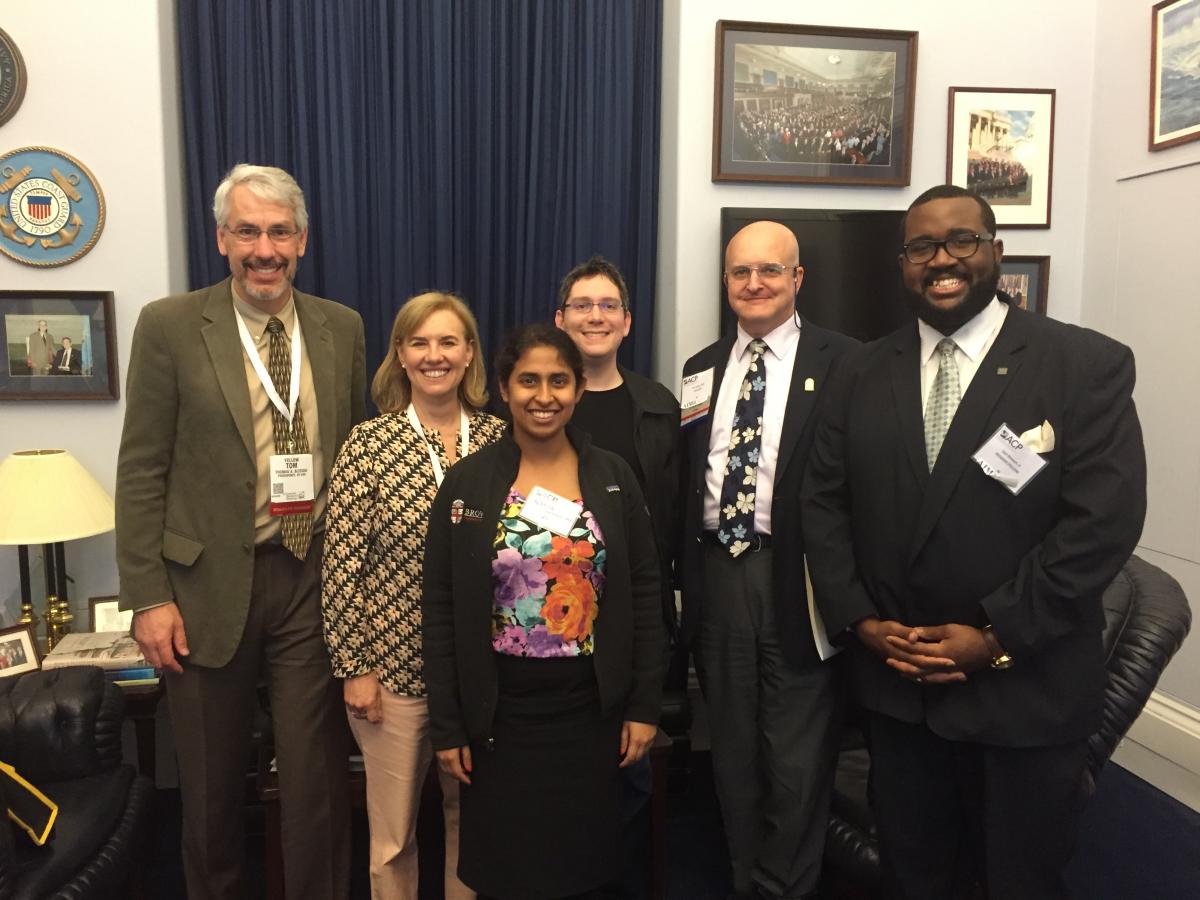 With Todd Adams (center rear), Legislative Director For Congressman James Langevin
---
BOG Resolutions Spring 2016
At the Spring Board of Governors meeting prior to Leadership Day, Resolutions were discussed and voted on. View the Actions taken by the Board of Regents.
---
Advocacy
Our Chapter now has an active Health and Public Policy Committee, led by Dr. Tom Bledsoe. Congrats also goes out to Dr. Bledsoe who was recently elected to the Board of Regents. If interested in participating in the HPPC committee or with Advocacy efforts, please contact Tom.
---
Resident Mixer
In April, we held our first Resident event which was a successful Mixer at the Brown Faculty Club. Practicing physicians met and mingled with Residents from area training programs, and Dr. Yul Ejnes gave a talk about the ACP and ABIM with input from the other doctors who were present. It was well received, and we hope to plan more events in the future for Residents and Fellows. If anyone has ideas for future events, or would like to help coordinate them, please contact Dr. Nadia Shaikh or Dr. Jamar Slocum. I would also like to thank Dr. Earl Stewart for his contributions to the event and wish him well as he leaves RI for a Fellowship.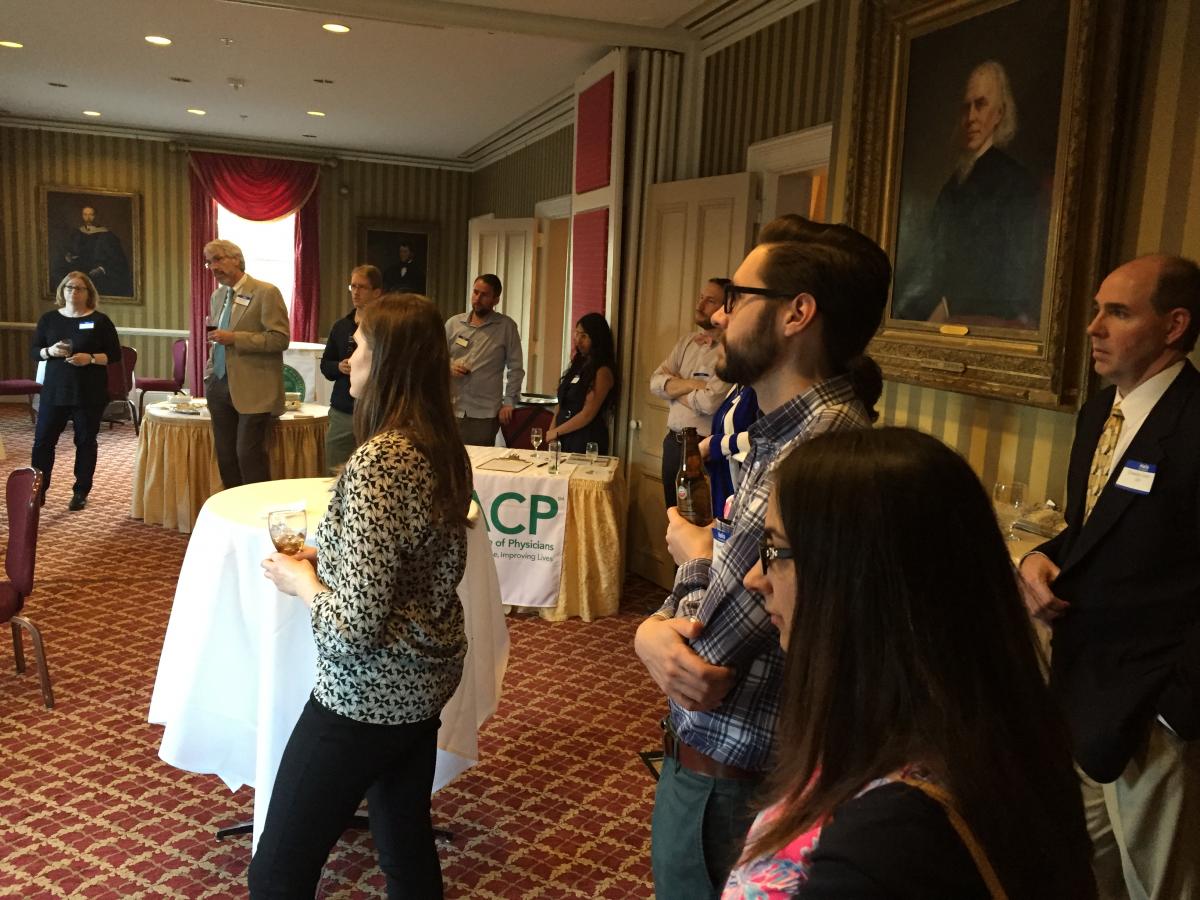 Hope you all have an enjoyable summer!
Audrey Kupchan, MD, FACP
Governor, Rhode Island Chapter