You are here
New Mexico Governor's Newsletter December 2017
New Mexico Governor's Newsletter December 2017

---
---

Betty Chang, MDCM, PhD, FACP, FACCP, ACP Governor
---
Greetings from Betty Chang
For those of you who attended our annual chapter meeting, it was great to see you. One of the best parts of the meeting is the ability to talk to our colleagues from around the state. Thanks to those, who planned the meeting, they really hit it out of the park; the talks were amazing. If you didn't attend, consider it for next year - 16 hours of CME plus MOC credits.
We were really fortunate to have the Executive Director of the ACP, Darilyn Moyer, come to be our keynote speaker. Dr. Moyer gave a great talk about the challenges of professionalism in the evolving digital era, with social media, email, texting, and EMR. Even more fascinating, she outlined the last several times ACP staffers in Washington, DC have had to rush into action in the last two months alone: ACP position on Deferred Action for Childhood Arrivals (DACA), Affordable Care Act and repeal efforts, Opioid crisis, Patients before Paperwork, primary care workforce programs, Medicare Red Tape Relief, weakened FDA ability to regulate tobacco products, hurricane relief for Puerto Rico and the US Virgin Islands, opposing Allergan's Actions to prevent generic competition, Medicare reform for clinical laboratory and physician fee schedules, extension of safety net programs. I am really grateful for those staffers who stay on top of these political issues that have such great impact on our practice and our patients.
Lisa Marr and AD Fergusson gave an incredibly touching talk about palliative medicine and the importance of communication and the human aspect of medicine; it helped me to remember why I am a physician in the first place. Linda McDonald and Phillip Jameson gave complementary talks on obesity and diabetes management respectively, which highlighted the importance of lifestyle management, not just drug management. I could go on and on, there wasn't a single talk I didn't enjoy.
We are always looking for more people to get involved with the chapter. So, if you are interested, please contact me. It can be as little as two hours every three months commitment, or as much as you want to dedicate. We would love to have you.
Betty Chang, MDCM, PhD, FACP
Governor – New Mexico Chapter
Lisa Sullivan
Chapter Staff
---
Chapter Awardees
Chapter Advocacy: David R. Scrase, MD, FACP
Chapter Laureate: John Rush Pierce, Jr., MD, FACP
Community Service and Volunteerism: Jennie Wei, MD
Distinguished Teacher and Mentor: Elizabeth Lawrence, MD, FACP
Humanitarian of the Year: Hope Ferdowsian, MD, MPH, FACP
Lifetime Achievement Award: Robert Strickland, MD, MACP
Teacher of the Year: Linda M. Macdonald, MD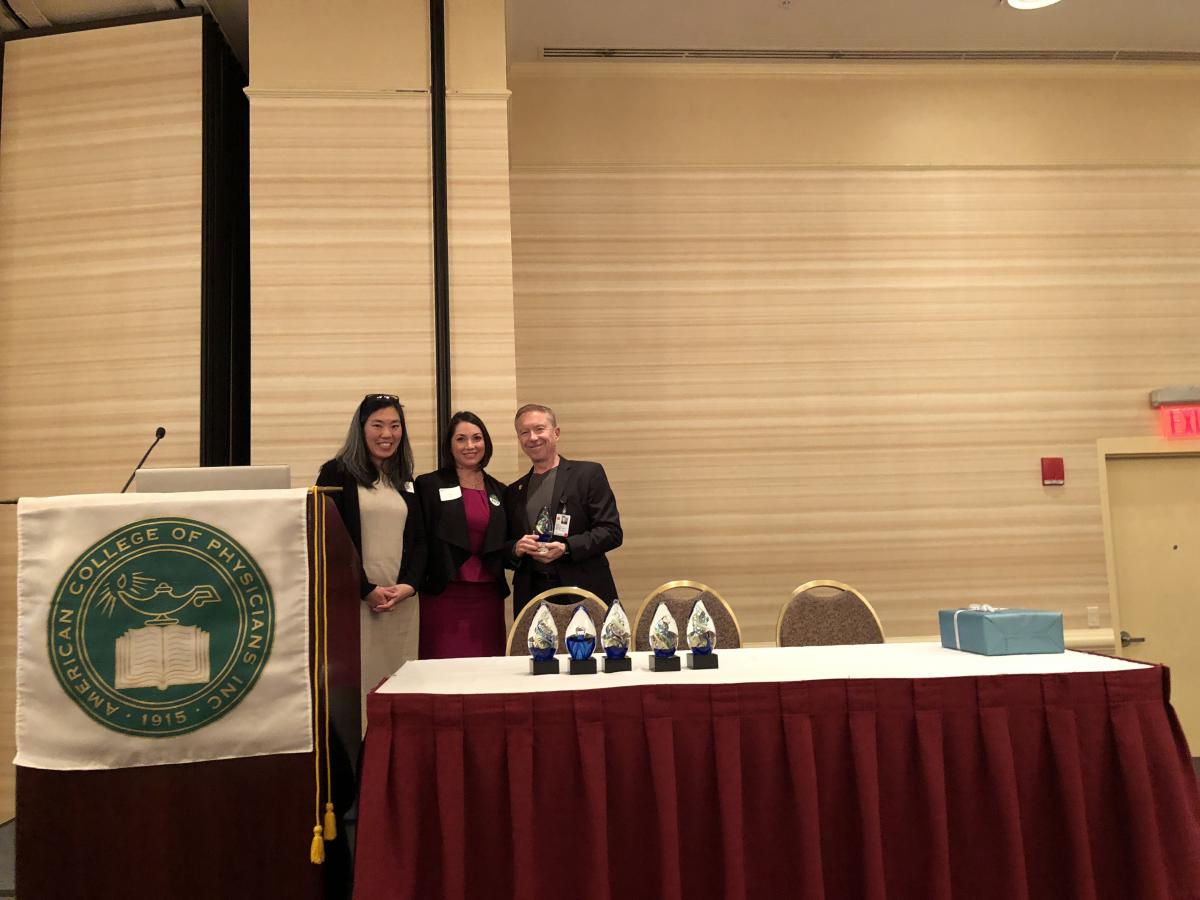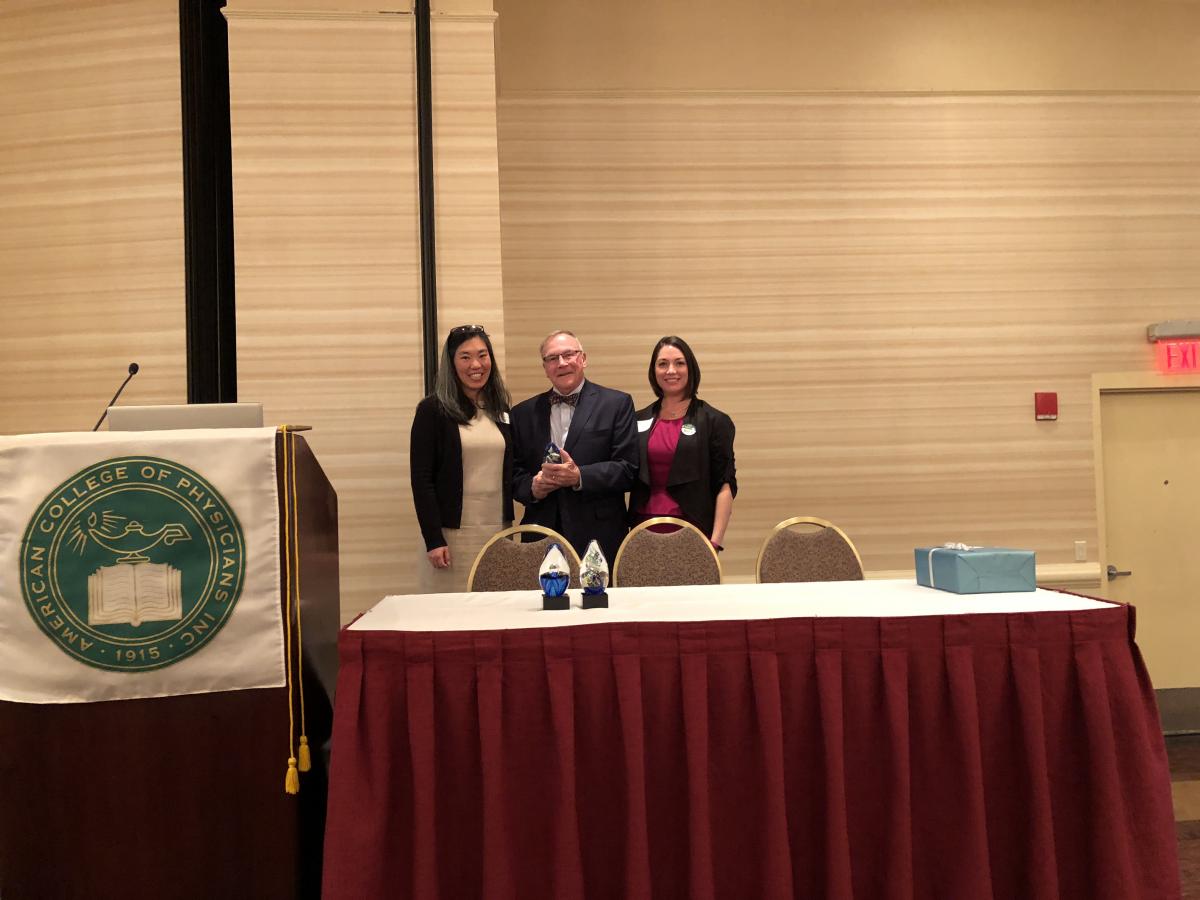 ---
Resident Awards
Oral Vignette: Payal Sen, MD – Novel Oral Anticoagulants: An internist's perspective
Clinical Vignette Poster: Umar Malik, MD – A Mind over Heart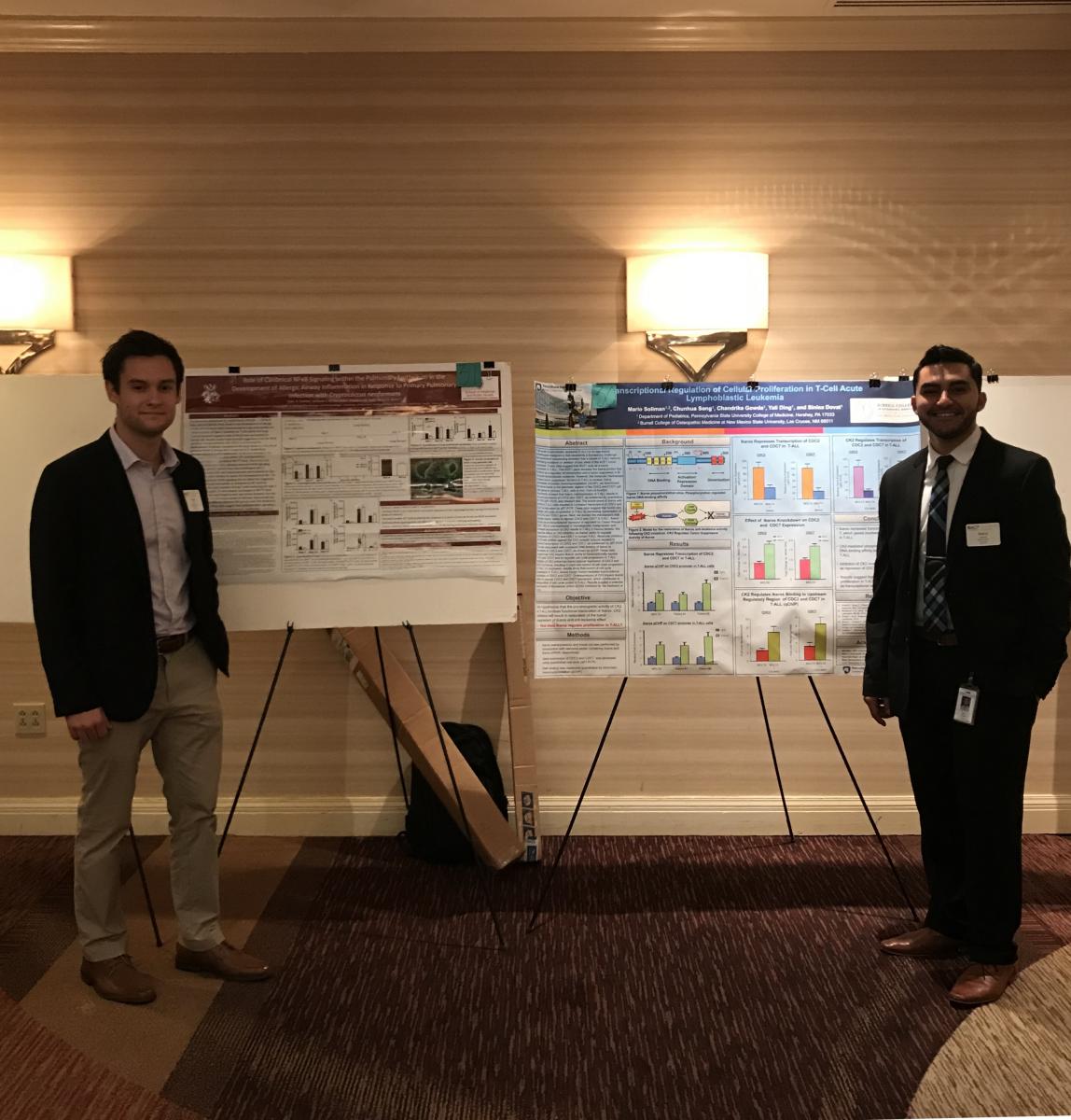 ---
Medical Student Awards
1st place: Parissa Mortaji – Gender Differences in Peer Reviewers Between Prestigious Medical Journals
2nd Place: Kayla Caruso – Unmasking Waldenstrom's Macroglobulinemia
---
Important Dates in the Future
ACP Annual Meeting in New Orleans, LA: April 19-21, 2018
Early Registration Deadline: January 31, 2018
NMACP Happy Hour: April 19, 2018 – location to be announced later
NMACP Annual Meeting in Albuquerque: November 1-3, 2018
---
Wellness Corner – Elizabeth Lawrence, MD
Physician Wellness: A Cultural Shift?
Word is getting out: healthier doctors mean healthier patients.
Just this week, the New York Times featured an article about the importance of physician wellness.
The American Medical Association (AMA), the American College of Physicians (ACP), the National Academy of Medicine (NAM), the Society for General Internal Medicine, and the Society for Hospital Medicine are just a few of the many medical professional societies that have launched initiatives to reduce burnout and promote resilience among providers. Read about the NAM initiative and about one of several ACP initiatives.
Last month, the AMA, Stanford University School of Medicine, and the Mayo Clinic hosted the inaugural American Conference on Physician Health. This sold-out conference focused on three pillars of physician wellness: ease of practice, culture of wellness, and personal resilience. Read more about this model for professional fulfillment.
At the conference, Dr. Vivek H. Murthy, the former Surgeon General, reminded physicians of our ability to lead culture change and inspired us to improve emotional well-being in America. Dr. Abraham Verghese, Stanford Professor of Medicine, shared his writing about the suicide of a beloved physician-colleague and discussed the loneliness in our profession. Other sessions covered the importance of leadership in reducing burnout, the potential for operational changes in clinic to increase joy in the workplace, and the impact of operating room ergonomics on individual surgeons. Read more about the conference.
As the discipline of physician wellness gains recognition and acceptance, those of us working in this field must remember that professional fulfillment depends not only on strategies to promote personal wellness, but equally on strategies to improve the culture of wellness and practice efficiency. Peer support programs, public recognition of individual accomplishments, and promotion of flexible work schedules all contribute to a culture of wellness. Practice efficiency and workplace harmony can be greatly increased by such simple, cost-effective measures as periodic training updates on the electronic medical record, supplying adequate numbers of printers, and establishing protocols for obtaining outside medical records.
Please let me know what ideas you have about enhancing practice efficiency, promoting a culture of wellness, and developing personal resiliency. I look forward to hearing from you at ELawrence@salud.unm.edu.
---
New Members in the Last Six Months
Adrian Moretti, MD
Lauren E. Liaboe, MD
Kristen M. Gonzales, MD
Olga L. Marin Zapata, MD
Daniel J. Burke, MD
Erika C. Maestas, MD
Justine C. Shaw, MBBS
Raghu C. Vanama, MD
Yeny A. Bravo Pajuelo, MD
Hiranda S. K. Dodanwala, MD
Paul R. Andre, MD
Yuki Sakai, MD
Nathan W. Furukawa, MD
Henry Roybal, MD
Noelle A. Rolle, MD
Maheswari Muruganandam, MBBS
Ziyang Liu, MD
Ingrid Y. Rymer De Marchena, MD
Alex M. Cano, MD
Emily L. Hanson, MD
Steve Hu, MD
Sara Y. Matani, MD
Annashia Shera, MD
Diego Colom Steele, MD
Keith Davis, MD
Renee Honeyfield, MD
Bibhusan Basnet, MD
Julie Caplow, MD
Rahul Kumar, MBBS