You are here
Kansas Governor's Newsletter March 2017
Kansas Governor's Newsletter March 2017

---
---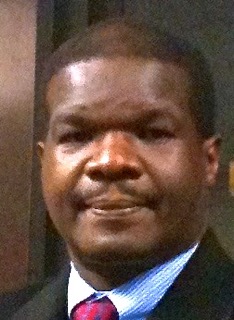 Isaac O. Opole, MD, PhD, FACP, ACP Governor
---
From the Governor
Isaac O. Opole, MD PhD FACP
Dear Colleagues,
The last six months have been very dramatic, with the election of President Donald Trump on a platform calling for, among other things, a repeal of the ACA. The next six months promise to bring a sea of change to our healthcare system (yet again), and will undoubtedly offer opportunities and challenges for us individually and as a chapter. Within the first couple of weeks of the new administration, however, the note has been one of uncertainty, in particular with regards to immigration and healthcare.
The president's executive order on immigration has sent a shudder through the Internal Medicine community, from medical schools through residency programs, practices and employers. International medical graduates form a significant proportion of our residents, teaching faculty and practicing physicians, particularly in underserved areas. According to figures from the George Mason University Institute for Immigration Research, 28% of our physicians are foreign born, with a disproportionate number practicing in Internal Medicine and Primary Care specialties. Many of our colleagues hail from the blacklisted countries, and would be impacted directly by the president's executive order. The ACP, the AIM and the AAMC have all put forward statements with regard to concerns about the widespread negative effects of the President's executive order on the healthcare workforce, and I urge our members to read these statements and make our opinions known to our legislators and representatives.
The other major area of uncertainty for us is the prospect of repeal of the Affordable Care Act, which had been slated to occur within the first 100 days of the new administration. Although the ACA repeal is unlikely to impact the implementation of payment reform under MIPS and MACRA, it does create a great deal of uncertainty for our patients relying on exchanges and other insurance vehicles that were formed under the ACA, and for health insurers and provider institutions. As a non-Medicaid expansion state, Kansas stands to lose a significant amount of healthcare resources in the future if Federal disbursements are kept at status quo with the ACA repeal. This being said, however, this is still a fluid situation, and more details will likely emerge in the coming months. This is another issue where members must stay engaged and voice our concerns to our representatives both at the state and national level.
On a more positive note, we have seen a number of successes and developments within our chapter. We had our annual chapter scientific meeting in the fall, which incorporated a full afternoon pre-course on point of care ultrasound for clinical practice. The session was very well received, and I would like to thank our session faculty, Drs. Lewis Satterwhite, Todd Crane, Richard Deitz, and Jeff Norvell for hosting a superb educational experience. We hope to incorporate a similar session during this year's meeting, and I am really grateful for the collaboration we have received from our colleagues in Emergency Medicine.

During the fall meeting, Dr. Allan Fleming was named our Kansas ACP Chapter Laureate for 2016. I have known Allan since my first week in Kansas City as an intern, and I cannot imagine a more deserving and befitting awardee than my mentor and friend. Allan, thank you for your years of service, sagacious insight and institutional memory. Many of us hope to one day become the physician that you are today. Congratulations also go to Matt Floersch, our Early Career Physician of the year, and to our current Mahlon H. Delp Residents of The Year, Abdullah Aboud and Isaac Chambers.
Our meeting attendance, however, declined from previous years, and I would like to urge each member to continue to support our educational mission by planning on regular annual meeting attendance, and give feedback on what it would take to create a rewarding educational experience. That being said, however, meeting attendees were very satisfied with the format of the sessions, which were shorter but more varied than in the past, and incorporated various active participation elements. Our planning committee is already at work preparing for the next meeting to be held in Wichita October 11-13, and I would urge everyone to etch the dates into their calendars.
The chapter continues to grow, and we are welcoming new members daily. Our student membership is the fastest growing category, and I hope this will eventually translate to new members and new internists nationwide. I urge all our members to welcome and mentor our new student members and be an exemplar of excellence in medicine. I have also had the pleasure of reviewing and approving several new Fellowship applications. Admission into Fellowship of the College is an affirmation of excellence in clinical care, research or education, and I would urge all members who have not yet advanced to fellowship to consider submitting an application this year.
Finally, as we look into the crystal ball of the future, some of us may see clouds while others may see clarity. I would like to urge our members who may be alarmed at the pace of change in our politics to stay calm, remain contemplative and true to our oath to serve our patients and our community. In the words of Mikhail Lehrmontov, the famed 19th century Russian poet, "Many a calm river begins as a turbulent waterfall, yet none hurtles and foams all the way to the sea".
---
KS Health & Public Policy Update
Ky Stoltzfus, MD FACP – Chair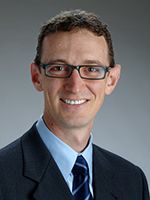 A contingent of Kansas ACP members attended Advocacy Day in Topeka, KS on January 24, 2017. The event was coordinated by Kansas Academy of Family Physicians. Speakers discussed a variety of topics related to Kansas's health policy including Medicaid expansion, KanCare problems, and restoration of the 4% Medicaid cut to providers in Kansas.
Other speakers addressed national topics including MACRA, ACA repeal/reform, and APMs. Kansas ACP members were able to tour the recently renovated Capital Building and listen to the House committee for Health & Human Services. In the afternoon and evening, Kansas state senators and representatives addressed Kansas health policy issues during question/answer sessions and at the Legislators Reception.
Overall, the event was an excellent opportunity to hear directly from lawmakers and discuss issues that are important to providing high quality healthcare to all of our patients in Kansas.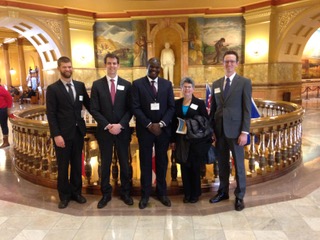 In attendance at Advocacy Day: David Naylor, Ben Quick, Isaac Opole, Aileen McCarthy, Ky Stoltzfus
---
Membership Committee – Segen Chase, MD FACP, Chair

The Kansas ACP chapter is always looking to grow our membership in order to extend our professionalism, continuing education and networking opportunities to other internists and subspecialists. Our best method of recruitment is from YOU, our own members! If you have any colleagues who are not members of ACP, I urge you to talk about the benefits of membership with them– publications, practice resources, clinical & ethical guidelines, advocacy and patient education materials in addition to the networking opportunities with other internists and subspecialists, and other valued benefits.
One of the fastest growing areas of membership in ACP is the affiliate member– PA, APRN, mid-level providers. Don't forget about these individuals when considering recruitment!
ACP has a "Recruit a colleague" program where a member can receive [b]$100 off annual dues[/b] for each colleague recruited. However, there is a specific form that has to be utilized for this benefit. You can find the information here.
It is very important that you place your name in the recruiter box at the top of the Membership application. We thank you for your dedication to ACP. Your continued efforts to strengthen our Kansas chapter in members and service help to sustain our legacy of excellence!
---
State of KanCare in the State
Sam Antonios MD FACP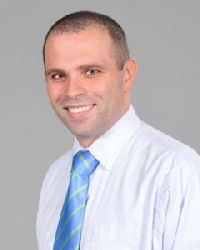 KanCare has not been doing well and needs fixing.
What is KanCare? The idea behind KanCare was that the state would allow administration of the program to private insurance companies that would operate it as a "managed care" program where patients would be enrolled in a plan of care and the companies provide the coordination needed. This idea, however, required that the state obtain a waiver from the Centers for Medicaid and Medicare Services (CMS) to operate its Medicaid program differently from the traditional fee-for-service model.
The State of Kansas submitted and received a Section 1115 waiver to provide the holistic, comprehensive care envisioned for KanCare. However, the program is not running smoothly and has had so many problems, that CMS is now not allowing an extension of the waiver, unless there are corrective actions.
A letter from CMS has been critical of Kansas for failures to administer the program properly. This is an excerpt: "The results of our on-site review confirm that Kansas is substantively out of compliance with federal statutes and regulations, as well as its Medicaid state plan." Kansas had until Feb. 17 to develop a plan that will address each of the concerns outlined by CMS, and there will then be monitoring by federal officials.
A senate bill introduced (SB69) will attempt to address the deficiencies in the program. Remains to see if things change and the MCOs provide better services.
---
Immunize Your Profession with Membership in the ACP
Matt N. Bien, MD FACP FAAP (Governor, SD ACP Chapter)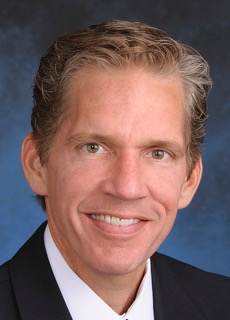 For many internists, it is difficult to imagine a profession more fulfilling than medicine. It requires equal doses of caring and compassion, responsibility and respect, injected with intrigue and a few shots of curiosity and complexity.
But our profession is constantly under siege. We are asked to see more, do more, and document more, in less time and with shrinking compensation. What can we possibly do to combat all that threatens our vocation? Where can we find an ounce of prevention in difficult times? The answer is to immunize your profession through membership in the American College of Physicians.
Yet, there are those who doubt the value of membership. They harbor fears or concerns for a variety of reasons. Let's debunk a few of the myths and spread the truth about ACP membership:
Myth #1 – Immunizations aren't "safe"
Nothing could be further from the truth. Yes, through membership you will have more opportunities for involvement and chances to make a difference. But even if you choose a more passive membership in the organization, you will benefit from "herd immunity" against all that threatens the profession.
Myth #2 – I will be "protected" even if I don't vaccinate
We can only rely on others to a point. Once membership and participation in the organization begin to fall, "disease" creeps in. Problems once thought to be eradicated can rise to epidemic proportions.
Myth #3 – What we immunize against isn't that dangerous
Loss of independence in practice and how we care for our patients, unnecessary or unjust burdens in paperwork or documentation, lack of meaningful continuing education…the list of dangers is endless. The ACP represents you in addressing the challenges we face now and are certain to face in the future.
Myth #4 – Immunization
Cost of membership is justified by benefits, the many benefits that every internist enjoys because of the American College of Physicians. Often that small fee is covered by your organization or education funds. Regardless, costs are more than compensated through all that the ACP fights for on our behalf.
Myth #5 – Immunization is against my beliefs
Perhaps the ACP took a position with which you disagree. A policy may not have fully aligned with your views. But step back and look at the hundreds if not thousands of times that immunization and a stronger organization did, in fact, promote and uphold our patients and our profession.
So spread the word. Talk to your colleagues and friends. Share all that the ACP has to offer. If you aren't protected, vaccinate your vocation today. Let's all immunize our profession through membership in the ACP.
---
2017 Chapter Meeting
Kris Rahm, Executive Director
Hello Everyone! I am so excited to tell you that we've just completed planning on the KS ACP 2017 Chapter Scientific Meeting. Special thanks to our planning committee – Abebe Abebe, Rachael Hauser, Jennifer Jackson, Aileen McCarthy, David Naylor and Isaac Opole.
This year the meeting begins in Wichita on Wednesday, October 11th at the ABODE Venue, 1330 E. Douglas, Wichita, KS.
Highlights include:
Ultrasound Workshop
Doctor's Dilemma and Resident/Student Poster Competition
Mitigating Risks in Patient Care
Non-Vitamin K Oral Anticoagulants in Clinical Practice
Orthopedic Update
Medical Weight Loss
Tick Borne Illness
Renal Update
And…everyone's favorite… Have I Got a Case for You!Looking forward to seeing you there!
REGISTRATION AVAILABLE ONLINE AFTER JUNE 1ST
PLEASE WATCH EMAIL FOR DETAILS
---
2016 Chapter Excellence Award
I am pleased to announce that our chapter is in receipt of the 2016 Chapter Excellence Award! The award recognizes chapters, which successfully meet the standards for managing a chapter. In order to achieve the Chapter Excellence Award, chapters must meet all basic criteria and ten optional criteria. Criteria include such activities as formulating an effective Governor's Council and committees, communicating frequently with membership, providing educational opportunities, recruiting and advancing members and celebrating membership through local awards.
I would like to extend a special thanks to those chapter members who assisted me in all of these endeavors! For their hard work and dedication, we received this award.
Isaac O. Opole, MD PhD FACP, Governor
---
Call for Fall 2017 Board of Governors Resolutions
Are you concerned about a practice or clinical issue or have an idea you'd like to suggest? If so, you might consider submitting a resolution to your Governor or chapter council.
Initiating a resolution provides ACP members an opportunity to focus attention at the ACP national level on a particular issue or topic that concerns them. Participating in the Board of Governors resolutions process provides the ACP grassroots member a voice and allows you to shape College policy that impacts the practice of internal medicine. When drafting a resolution, don't forget to consider how well it fits within ACP's Mission and Goals In addition, be sure to use the College's 2016-2017 Priority Initiatives to guide you when proposing a resolution topic.
Not sure how to begin drafting a resolution? Researching the College's position on an issue can give you a start. Visit the ACP Online homepage and click the "Advocacy" link in the right-hand, top margin to access ACP policy positions, read about recent ACP advocacy activities, or search ACP's library of policies and recommendations. Visit your chapter website, too, and click the link under "Advocacy" to access Electronic Resolutions System (ERS) where you can search past or proposed resolutions. A copy of the resolutions process is available on the ERS which furnishes more details on formatting resolutions, as well the process for submission, review, and approval.
Members must submit resolutions to their Governor and/or chapter council. A resolution becomes a resolution of the chapter once the chapter council approves it. If effecting change interests you, the deadline for submitting new resolutions to be heard at the Fall 2017 Board of Governors Meeting is April 7, 2017.
---
Mark-Your-Calendar:
March 30-April 1
IM 2017 – San Diego
March 31
SD, IA, KS and NE Annual Meeting Reception (RSVP required )
Click here to see the flyer!
May 23 – 24
Leadership Day – Washington, DC
October 11
11:30 am - KS ACP Council Meeting – TBD
October 11-13
Kansas Annual Chapter Meeting – ABODE Venue, Wichita, KS
---
New Members – Last Six Months
Aram Barbaryan, MD
Branden Comfort, MD
Ajoy Lawrence V Dias, MD
Matthew W George, MD
Faisal Javaid, MD
Robert Benjamin Legler, MD
Abdulraheem Qasem, MD
---
New Fellows – Last Six Months
Haseeb A Ahmed, DO FACP
Christopher S Dakhil, MD FACP
Kalpana Gorthi, MD FACP
Rhea A Hartley, MD FACP
Emily Haury, MD FACP
Jason P Kimball, MD FACP
David G Naylor, MD FACP
J Clayton Olson, MD FACP
Matthew W Swan, MD FACP
Shirley Y Wang, MD FACP