You are here
Indiana Governor's Newsletter August 2021
Indiana Governor's Newsletter August 2021

---
---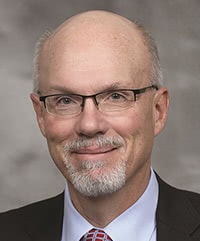 Bradley M. Sutter, MD, FACP, ACP Governor
---
Governors Message
Dear Indiana ACP Colleagues:
Since my last newsletter in May, COVID19 has largely become a disease of-- and threat to-- the unvaccinated in our state and country. Indiana sits at roughly 50% of the eligible population fully vaccinated against COVID19, which mirrors the vaccination status of the entire USA. Hospitalizations and deaths are on the rise due to the rapid spread of the delta variant of SARS-CoV 2, which is both more infectious and virulent than earlier strains of the virus. It is crucial that we maintain vigilance in urging our patients and communities to be vaccinated, and to continue to follow CDC, state, and local health department guidance on wearing masks. Hospitalizations and deaths due to the pandemic are now largely preventable, and it is tragic that the pandemic is costing lives due to continued widespread dis- and mis-information. As frontline physicians in the battle against the pandemic, it is vital that we remain leaders in supporting science, reason, and sound medical knowledge related to vaccine effectiveness and safety, especially as we enter cold and flu season.
There are 12 new resolutions on the calendar for consideration at the 2021 Fall BOG meeting to be held in late September, along with 4 returning resolutions from the Fall 2020 BOG meeting. These resolutions are available for review and comment, and I encourage all our chapter members to carefully consider these important and thought-provoking resolutions dealing with a wide variety of issues relevant to our patients and practices. Our Chapter's Health and Public Policy Committee will also be meeting in September to discuss these resolutions.
Please remember to register for our upcoming Annual Chapter Scientific Meeting to be held virtually on Friday, November 19th. There will also be a virtual poster session on November 18th for our medical student, resident, and early career physician members. We encourage everyone to participate in these outstanding chapter events, which will provide valuable education and CME credit opportunities at no cost to registered attendees.
I want to welcome several new ACP Fellows to our distinguished roster of Indiana Chapter physician Fellows. ACP Fellowship is a highly regarded and sought-after recognition of professional achievement at the highest level. We are very proud of our new awardees, and we look forward to their involvement in promoting our chapter and ACP in their local communities and throughout the state. Congratulations Susan L Steffy, MD, FACP, James R Porter, MD, FACP, Patrick F. McQuillan, MD, FACP, Jennifer Hur, MD, FACP, Amir Habib, MD,, FACP, Sidney Allison, MD, FACP, Nicholas R. Newsom, MD, FACP, Sivagama Valli Ramasundaram, MD, FACP, Adam R. Smalley, MD, FACP, James E Ong, MD, FACP, and Saira Butt, MD, FACP.
Speaking of spreading the word about the value of being an ACP Member/Fellow/Associate, it is the goal of our Chapter Council that we visit with as many of our members as possible in person in 2022, when the COVID19 pandemic is hopefully under control and in-person meetings are once again routinely safe. We hope to travel to Fort Wayne, South Bend, Northwest Indiana, Bloomington, and Evansville to launch our efforts, with additional visits to Lafayette, Terre Haute, Richmond, and New Albany later in 2022 and/or in 2023. Please stay tuned for further announcements as we prepare for these meet-and-greet events.
Lastly, let me reiterate my admiration for all our chapter members who continue to provide outstanding care for all COVID and non-COVID patients in spite of the ongoing pandemic. We care about you, and we trust and hope that you have utilized ACP's rich variety of COVID-19 patient management resources, in addition to the physician well-being resources that ACP provides. I hope you are enjoying summertime rest and relaxation with family and friends, and that we can finally anticipate in-person meetings by 2022. Stay tuned and stay well!
Dr. Bradley Sutter, MD, FACP
Governor, ACP Indiana Chapter
---
Indiana Chapter Meeting

November 19th will offer our ACP IN Chapter Meeting. The meeting is a great way for you to recharge, rewind, and reflect with your peers, chapter leaders, and great speakers.
View the Full Schedule and Register Here
---
Join a live, multimedia presentation, Five Days to Friday, on August 21
Free to ACP members, this interactive play examines current challenges to physicians' mental health and strategies for improving well-being on August 21 from 1:00-2:30 pm ET.
Reserve your seat today and learn more
---
Apply for the # ProudtobeGIM Grant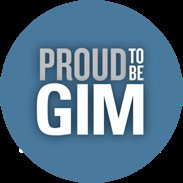 ACP and SGIM invite medical schools to apply for the Proud to be GIM grant. Selected institutions will receive an honorarium in the amount of $2,000 to host one or more local event(s) aimed at educating students and residents about the field of general internal medicine.
Grant applications that include participation of a local ACP chapter and/or an SGIM member on the leadership team will be given preference over those that do not. Preference is also given to applications that show strong institutional support (matching funds, in kind support, etc.).
All applications are due on September 30, 2021.
---
Why Inclusion and Equity Matter for Women in Medicine and the Profession

Tuesday, September 14, 2021
3:00 p.m. ET
Learn how you can be a champion for change and join the fight for gender equality for women in medicine. Join Susan Hingle MD, MACP, FRCP, FAMWA, as she explores the impact of gender inequity in medicine and the importance of inclusion and gender equity and offers strategies for recognizing and addressing gender inequalities in medical institutions and practices.
This webinar is open to ACP members. There will be time for questions after the presentation.