You are here
GOVERNOR'S NEWSLETTEROctober 2014
GOVERNOR'S NEWSLETTEROctober 2014

---
---
From the Governor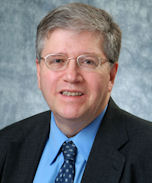 J. Matthew Neal, MD, MBA, CPE, FACE, FACP, ACP Governor
Last week, I attended the Fall Board of Governors' meeting in Chicago; these meetings occur twice a year (the Spring meeting is right before the Annual Meeting). It is a great time to meet with colleagues and discuss resolutions (a summary of that is below). We had many excellent presentations on MOC, health care advocacy, and other topics).
As summer comes to a close, I hope that you all have enjoyable and productive months ahead. Remember to register for the Indiana Chapter Meeting Oct. 31-Nov.1 at the Embassy Suites North in Indianapolis (details below). It's also not too late to think about attending the ACP National meeting in Boston from April 30-May 2, 2015.
This month's Newsletter covers Annual meeting information, resolutions discussed at the Fall BOG meeting, and other informational items.
As always, please feel free to contact me for any input you might have. I am especially interested in accomplishments of our members that I can highlight in the monthly newsletter. It is an honor to serve the Indiana Chapter.
---
Strengthen Our Chapter: Participate in ACP's Recruit-a-Colleague Chapter Rewards Program!
The American College of Physicians and the Indiana Chapter encourages all members to help strengthen our chapter by recommending ACP membership to colleagues. By joining the College, your colleagues will enrich their clinical knowledge and skills and have access to all of the ACP member benefits that you enjoy.
To thank you for your dedication to our organization, ACP offers incentives to members and their chapters that recruit new members through the Recruit-a-Colleague Chapter (RACC) Rewards Program.
As with the national Recruit-a-Colleague Program, the RACC Program rewards successful individual recruiters with dues credits for each new full Member or Physician Affiliate member recruited and a chance to win a trip to the annual Internal Medicine meeting. In addition, the RACC Program also provides rewards to the recruiters' chapters, including funding for chapter activities and complimentary registrations to the annual Internal Medicine meeting.
The Recruit-a-Colleague Chapter Rewards Program runs annually from April 1 through March 15.
To participate, simply forward to your colleagues a membership application. To qualify for the program, your name must be listed on the recruiter line of the application, and the form must include the code RACC.
Thank you for your help in strengthening our chapter!
---
ACP Leadership Academy
The ACP Leadership Academy provides members with training and resources to prepare you for leadership roles in your organization and in the greater healthcare environment.
Formal Leadership Training
In partnership the American College of Physician Executives (ACPE), ACP offers live meetings, faculty-led online courses, and self-study modules to help fill gaps in your leadership knowledge and to build your CV - all while earning CME.
ACP members receive the ACPE member rate on all courses plus an additional 15% on selected courses.
Earn ACP Certificates of Completion for each course you finish.
Courses count toward becoming a Certified Physician Executive (CPE) or toward a master's degree program in medical management from one of four prestigious universities.
For more info please click here.
---
Introducing ACP Smart Medicine: ACP's new web-based, mobile-optimized clinical decision support tool
The American College of Physicians has released ACP Smart Medicine, a web-based clinical decision support tool developed specifically for internal medicine physicians containing 500 modules that provide guidance and information on a broad range of diseases and conditions.
Integrated with content from Annals of Internal Medicine, ACP JournalWise, and ACP's clinical practice guidelines with a display that automatically adjusts to desktops, smartphones, and tablets, the clinical recommendations in ACP Smart Medicine are evidence-based and rated based on the quality of the underlying evidence. Information is continually updated through triggered updates with new, relevant content and guidelines. Additionally, ACP High Value Care recommendations identify care activities that offer little benefit to patients.
ACP Smart Medicine also offers easy access to submit for CME credit. Physicians can select modules from the list of content areas they have reviewed, answer a question, and submit for CME credit.
ACP Smart Medicine is available as a free benefit to ACP members and can be purchased by non-members.
---
ACP's Special Interest Groups
ACP's Special Interest Groups provide members with opportunities to engage in discussions online, share ideas, and support one another professionally and personally.
Participate by joining as many groups as you would like, then connect with ACP members from all over the world with similar interests. Groups include:
ACOs/New Practice Models | African American Members | Caring for Adults with Developmental Disability | Clinical Problem-Solving | Clinical Research | Emerging Technologies | High Value Care | Hospital Medicine | LGBT Health | Maintenance of Certification | Medical Students | MKSAP | Perioperative Medicine | Physician Educators |Re-entry Physicians | Sex- and Gender-Specific Medicine | Small Practices | Volunteerism | Women in Medicine | Work/Life Balance | Working Abroad
Interested in a topic not listed? Contact ACP to ask about forming a new group.
---
BOG Action on Fall Resolutions: Recommendations to the Board of Regents
Resolutions Posted on September 29, 2014
At its September 20, 2014, Business Meeting, the Board of Governors (BOG) voted on the recommendations below for fall BOG resolutions. The BOG recommendations are not final and are subject to change by the ACP Board of Regents upon their review.
Recommended for Adoption:
5-F13. Providing Information on Gun Safety to ACP Members
3-F14. Advocating for Legislation Empowering the Federal Government to Negotiate Medicare Drug Prices
11-F14. Waiving IM Registration Fees for All Poster Presenters
Recommended for Adoption with Amendments:
6-F14. Advocating for and Supporting Efforts to Address the Medical Consequences of Climate Change.
8-F14. Opposing ABIM MOC Criteria as a Requirement for Physicians to Obtain Medical Licensure, Medical Malpractice Insurance, and Employment in Healthcare Facilities Due to its Potential for Reducing Patient Access to Primary Care.
Recommended as a Substitute Resolution for Adoption as Amended:
1-F14. Advocating for the Identification of Chronic Condition/Medication Pairings where Evidence Supports Removing or Reducing Co-payments.
Recommended for Reaffirmation:
2-F14. Assuring that Expert Consensus, Evidence Based Medicine Principles, and Practice Guidelines (EEP) are Applied Appropriately to the Clinical Care of Individual Patients.
3-F14. Advocating for Legislation Empowering the Federal Government to Negotiate Medicare Drug Prices.
9-F14. Studying How to Gain a More Thorough Understanding of Membership Concerns and Opinions.
10-F14. Developing a Formal Method for Governors to Engage ACP National Leaders in Real-Time on High Priority Issues
Referred for Study:
4-F14. Affirming the Value of Physician to Physician Consultation in Evaluating Complex Medical Patients.
Not Recommended for BOR Adoption:
5-F14. Supporting an Expanded Medicare Insurance as an Option in States that Refused Medicaid Expansion.
7-F14. Opposing 2014 ABIM MOC Criteria and Changing MOC to a Simple 10-Year Pathway.
---
Annals Personae Photographs for ACP's Centennial
In recognition of the American College of Physicians' 100th anniversary, Annals of Internal Medicine is seeking photographs of internal medicine physicians to feature on each issue of the journal during 2015, the ACP's centennial year. In choosing from among submitted photographs, we will seek photos that capture personality and celebrate the diversity of individuals who devote their professional lives to the practice of internal medicine. Readers and others are encouraged to submit photographs of internal medicine physicians for consideration. In an effort to bring people to the pages of the Annals of Internal Medicine, the editors began publishing photographs of people in 1999. Annals published photographs in a section of the journal called "Personae" from 1999 to 2000, and photographs have appeared on the cover since 2000.
Written permission to publish the photograph from the subject (or subjects) of the photograph or the subject's guardian or next of kin must accompany submissions. The subject must understand that, if selected for publication, the photograph will not only appear on the cover of the journal but also in digital versions of the journal and associated publications. Photographs can be published without the subject's permission only under the following circumstances: 1) the subject is unidentifiable in the photograph or 2) the photograph was taken in a public venue, is not potentially damaging to the subject, and is accompanied by a written statement from the photographer vouching that the photograph was taken in a public venue with the subject's consent. A cover letter ensuring no prior publication of the photograph and providing permission from the photographer for Annals to publish the image should accompany all submissions. In addition, the letter should indicate the name and specialty of the internist depicted and the photographer's name, academic degrees, institutional affiliation, mailing address, telephone number, and e-mail address. Photographers must relinquish copyright to the American College of Physicians before publication. Pictures from photographers unwilling to do so will not be considered.
Please submit high-resolution, digital copies of photographs to Nicole Briglia for consideration in our special 100th-anniversary issues. Please mention this special venue when submitting your work. We look forward to receiving your photographs.
---
2014 Governor-Elect Election Update
I am happy to announce that the Governors' Subcommittee on Nominations has approved our slate of two candidates for the Governor-Elect election this fall: Bradley Allen, MD, FACP, and Randall Lee, MD, FACP. Both candidates are from Indianapolis.
I would like to thank our Nominations Committee members: Heidi Lakanen, MD, FACP (Chair), Brad Sutter, MD, FACP, and Deepak Azad, MD, FACP for selecting such highly qualified candidates. Don't forget to vote!
The successful candidate will become Governor-Elect in April 2015 and Governor in April 2016 until April 2020.
---
2014 Indiana Chapter Meeting Update
The 2014 Indiana Chapter Meeting will be on October 31 and November 1, 2014 (Friday-Saturday) at the Embassy Suites North, 3912 Vincennes Rd, Indianapolis, IN. Friday will be the Scientific Meeting, and our Education Committee (headed by our Program Chair, Dr. Randy Lee) is working on an excellent slate of presentations. Halloween costumes are optional.
Saturday will be ABIM Self-Assessment Modules, topics to be announced, along with an afternoon presentation on ICD-10. As with last year, we will have a reception on Thursday evening, October 30, with poster judging to follow that.
Here is the meeting registration.
---
Items of Interest
More Than 400,000 Face Tuesday Deadline To Retain ACA Subsidies.
In a front-page story, the Wall Street Journal (9/30, A1, Armour, Subscription Publication) reports that hundreds of thousands of people who are at risk of losing their healthcare subsidies under the Affordable Care Act or having to pay them back due to a data-matching problem concerning their income, face a Tuesday deadline to resolve the problem. An additional 115,000 people must prove their legal residency status.
Analysis: Evaluating Exchange Insurance Options Important For Consumers.
The New York Times (9/30, Frakt, Subscription Publication) reports in its "Upshot" blog on the importance of consumers evaluating all of their options when renewing health insurance coverage through exchanges in open enrollment. Changes in policy offerings on exchanges mean the policies that people selected last year may no longer provide the best balance of cost and benefits.
The Hill (9/30, Viebeck) reports on a new poll (9/30) that finds declining public interest in purchasing insurance through ACA exchanges in the health law's second open enrollment period. The survey also found low interest among current policy-holders in finding new health plans: "a plurality of people who already have exchange plans intend to keep them (43 percent) while just less than one-in-three will shop around (29 percent)." The Morning Consult conducted the survey.
The Hill (9/30, Ferris) reports on another poll that shows most people consider the Affordable Care Act "the most complicated political issue they face," with more than three-quarters saying it is hard to understand. The poll was conducted by the Associated Press and GfK.
ACA Supporters Consider Highlighting Individual Mandate, Penalties To Boost Enrollments.
Politico (9/29, Haberkorn) reported that the ACA supporters are considering highlighting the ACA's "loathsome individual mandate and the penalties that millions of Americans could face if they don't get covered," in order to prompt enrollments during the law's second enrollment season. Supporters of the law expect the task of boosting enrollments "to be more difficult, or at least more complex, than in its coverage's inaugural year." This, because the "2015 enrollment period is shorter, the most motivated Americans are probably already enrolled and the law is still politically unpopular."
CMS To Announce ACO Rule Update.
The Congressional Quarterly (9/30, Adams, Subscription Publication) reports that CMS "will soon release a rule" updating the "so-called shared savings" program, which is "the main program that pays groups of hospitals and doctors that coordinate patients' care through" ACOs. Although CMS Deputy Administrator Sean Cavanagh "did not elaborate" when asked to provide more specifics, "there is a consensus that the number of quality metrics need to be reduced," according to University of Southern California Chair in Medicine and Public Policy Paul Ginsburg. Another speculation, according to CQ, is that "payments for the ACOs also might change" because "now that the ACOs have held down spending, CMS officials might be tempted to ask groups participating in ACOs to lower spending more."
Open Payments Database To Go Live Today Despite Physician Concerns.
In a front-page story, USA Today reports that the Affordable Care Act requires the Centers for Medicare and Medicaid Services to publish data on physician quality. However, advocates charge that information published by the Federal agency is too limited to be useful for patients. The American Medical Association last month said the website for the Physician Compare project was "riddled with problems."
The New York Times (9/29, Ornstein, Jones, Sagara, Subscription Publication) carries a ProPublica report on today's publication of financial links between physicians and drug and device manufacturers. The Federal government is scheduled to release the data in fulfillment of the Physician Payments Sunshine Act, a provision of the Affordable Care Act, that "mandates disclosure of payments to doctors, dentists, chiropractors, podiatrists and optometrists for things like promotional speaking, consulting, meals, educational items and research." ProPublica has previously covered links between physicians and industry and published a limited data set of company payments.
NPR (9/29, Ornstein, Jones and Sagara) reports in its "Shots" blog that the initial release of data "will be incomplete, covering spending for only a few months at the end of 2013."
Bloomberg BusinessWeek (9/29, Tozzi) reports that the publication of the data has been the target of lobbying efforts by both sides of the payments, including large pharmaceutical companies and physicians' groups like the American Medical Association. The article concludes, "if the Sunshine Act disclosures work, patients, insurance companies, and the public will get a better sense of whether and when relationships with manufacturers influence doctors' decisions."
The AP (9/30, Alonso-Zaldivar) reports that users will not immediately be able to search the database for specific providers, but it is "expected to be useful for professional researchers."
Physicians To Be Docked 2% Of Medicare Pay If Found To Be In Violation Of 2015 PQRS Reporting Requirements.
Modern Healthcare (9/30, Robeznieks, Subscription Publication) reports that beginning next year, Medicare "will begin docking physician's pay" via a 2% penalty if the providers "decline to report on quality measures" under the Physician Quality Reporting System. A major complaint voiced by physicians, including those associated with the Medical Group Management Association trade group, is that practitioners "had little time to analyze their 2013 data to help choose their best option for PQRS reporting for the next 12 months." The PQRS requirements for 2015 "will not be known until the release of the final 2015 Medicare physician fee schedule" this November, thereby rendering "feedback received for 2013 performance...usefulness."