You are here
Illinois Northern Governor's Newsletter October 2017
Illinois Northern Governor's Newsletter October 2017

---
---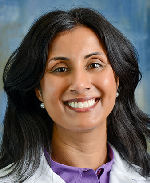 Suja Mathew, MD, FACP, ACP Governor, Illinois Northern
---
Governor Message
Dear Colleagues,
Sir Austen Chamberlain, speaking shortly after Germany's violation of the Treaty of Locarno, told his audience of an old (famed) Chinese curse reading, "May you live in interesting times". While first sounding like a blessing, "interesting" often takes a tumultuous form. Today, we live in turbulent, interesting times. As I write this reflection, I can't help but feel the heavy weight of the natural and manmade tragedies of the last few weeks. I suspect that you, like me, would welcome more peace and tranquility in our nation, in our profession, and in our lives. If you or your loved ones were affected by the disasters in Texas, Florida, Mexico, Puerto Rico, California, or Las Vegas, please know that the ACP stands behind you. Our thoughts are with you.
In my day job, I have the privilege of leading the Department of Medicine for Cook County Health and Hospitals System. In that capacity, I work with some of the finest human beings that I know. My attending physicians, trainees, and department staff commit themselves to the care of many of the marginalized among us. Accordingly I am proud of the unwavering commitment that the ACP has made to support healthcare for all of our citizens. Thank you for your partnership with the College as we continue to work towards impacting policy that furthers our mission to support our patients, our physicians, and our profession. I hope each of you makes time to visit www.acponline.org and reviews our advocacy pages to learn about where we stand on these important issues. And if your opinion does not align with the ACP's position, please speak out to your chapter leadership. We want to make sure that we represent the needs of our constituency when we sit at the table.
The next couple months will be wonderfully busy for us in the Northern Region of our Illinois Chapter. We are excited to offer our 2017 ACP Illinois Chapter meeting on November 17th and 18th in beautiful Oak Brook, Illinois. I urge you to register soon. You will learn from national leaders and network with local colleagues. With tracks focused on hospital medicine, ambulatory medicine, and physician wellness, there will be something for everyone. I am also delighted to offer a women's networking breakfast during the meeting, which I hope you will consider attending.
Our Resident and Medical Student Day is Wednesday, November 8th at the UIC Student Forum East. With over 100 posters and 16 oral presentations, along with a star-studded plenary panel, it is sure to be one of our best sessions yet.
Please watch your email over the next few months as we will be bringing additional networking and CME/MOC opportunities to the community. In the meantime, please let me know how I can better serve you.
I look forward to seeing you at the Chapter meeting on November 17th.
Warmly,
Suja Mathew, MD
Governor, Illinois Chapter, Northern Region
---
ACP IL Internal Medicine 2017
Join us for two days of important topics and SEP Modules.
IL Internal Medicine 2017, November 17-18, 2017, offers several opportunities for you to earn points for Maintenance of Certification (MOC). Earn up to 10 CME and MOC points for the General Session and additional credits for the SEP modules.
Hotel rate will increase November 1st!
Early Pricing for the meeting ends November 2nd!
Register NOW!
View the full Brochure HERE
Register HERE
---
Residents' & Students' Day, Wednesday, November 8, at University of Illinois Chicago
Join us for the poster contest, oral clinical vignette presentations, and Doctor's Dilemma. In addition, our Keynote Panel.
Register: HERE
---
Join ACP ILN Hospitalist and Early Career Physician Committees at the Greater Chicago Food Depository!
On November 11, 2017 ACP Illinois will be participating in the 8:30-11:15 am shift to pack meals for families in need. ACP Group Registration .
---
Your Input is Needed! Patients Before Paperwork – Administrative Tasks and Best Practices Survey
Earlier in 2017, ACP published a new Position Paper: Putting Patients First by Reducing Administrative Tasks in Health Care, which outlines a cohesive framework for identifying/evaluating administrative tasks as well as detailed policy recommendations to reduce excessive administrative tasks across the health care system. Following this paper, the College is implementing a multi-pronged action plan to operationalize the framework and recommendations outlined in the policy paper. And you can help!
We are asking you to provide direct input into this work via a new online data collection tool
---
2017 ACP Fellowship Program Director Panel
In July, residents from all over Northern Illinois participated in this excellent opportunity, and brought questions regarding fellowship applications and interviews to program directors of the most competitive fields of medicine including: Cardiology, Pulmonology & Critical Care, Gastroenterology.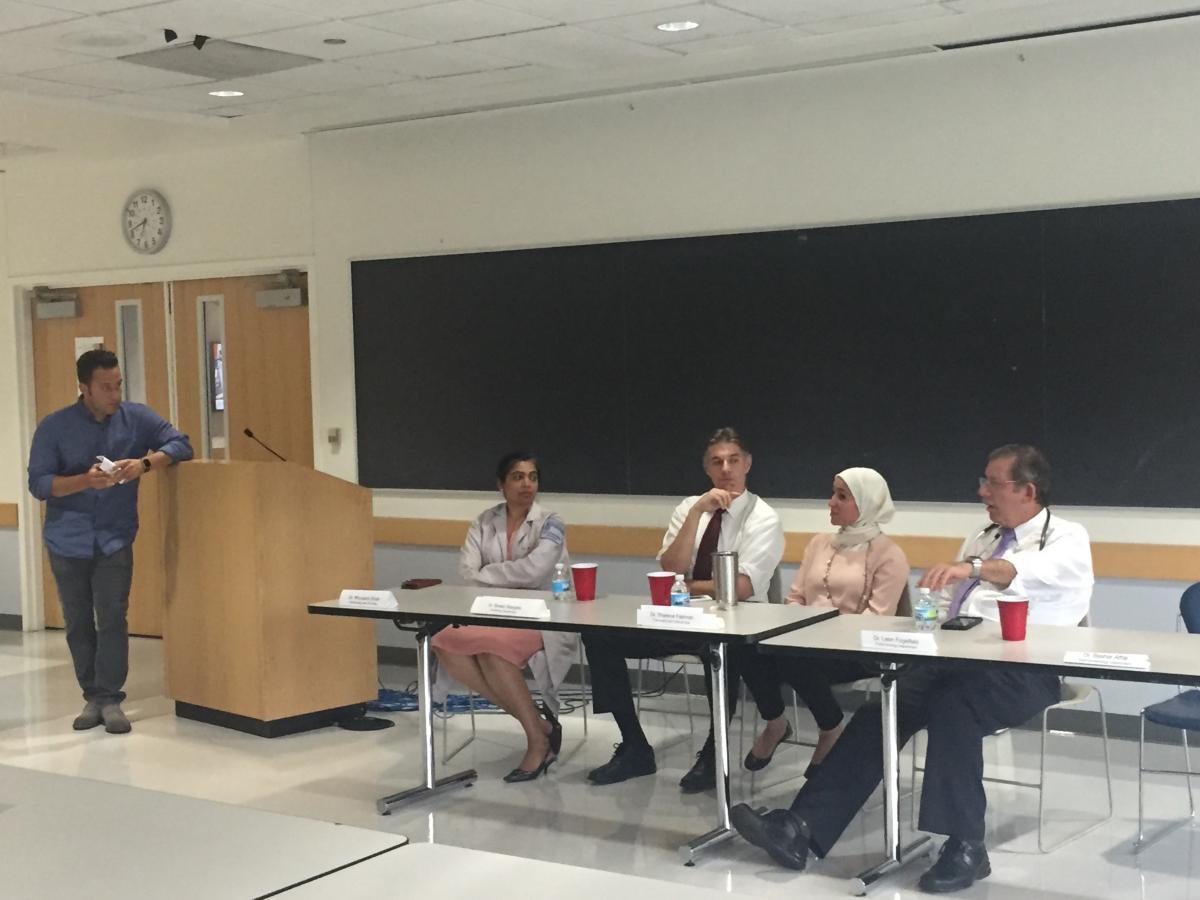 ---
Early Career Physicians Wine and Trivia Night
In August, the Early Career Physicians had a great night of Wine and Trivia. The food and drink were wonderful at Ciao Wine Cafe! There was fierce competition in the two trivia contests, and everyone refreshed their medical knowledge. We hope to see you at the next event in the winter.