You are here
District of Columbia Governor's Newsletter December 2018
District of Columbia Governor's Newsletter December 2018
---
---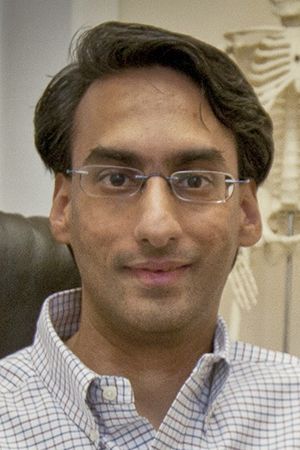 Ashesh D. Patel, MD, FACP, Governor
It is a great pleasure and honor to announce that Shmuel Shoham, MD, FACP has been elected by the members of the District of Columbia Chapter to serve as Governor-elect Designee. Dr. Shoham will start his term as Governor-elect after the Annual Business Meeting in Philadelphia, PA on April 13, 2019. Dr. Shoham will take office as Governor in April of 2020. To learn more about our new Governor-elect Designee, see his biography https://www.acponline.org/node/307357.
Please join us in congratulating Dr. Shoham and also thanking Arrel Olano, MD, FACP for his candidacy.
Ashesh D. Patel, MD, FACP
Governor, ACP DC Chapter
---
Chapter Awards
Recently, the ACP DC Chapter held our 2018 Awards Luncheon. Awards were presented to:
Laureate Award – Patience White, MD, FACP
Chapter Leadership Award – Kacie Saulters, MD, FACP
Community Based Teaching Award – Raymond C. Martins, MD
Sol Katz Memorial Teaching Award – Chavon Onumah, MD, MPH, FACP
Volunteer and Community Service Award – N. Thomas Connally, MD, MACP
Walter Lester Henry Jr. MD Lifetime Award for Lifetime Teaching Excellence –
Samuel V. Spagnolo, MD
Carmelita Tuazon, MD
Congratulations to all of these deserving awardees! To nominate an ACP colleague, please send nominations including a CV and letter of nomination to Ann Tennett prior to March, 2019.
---
STUDENT ABSTRACT COMPETITION
Medical Students from the ACP DC Chapter competed in an abstract poster competition at the Embassy Suites Chevy Chase Pavilion on Saturday, November 17. We were pleased to have twelve top-quality posters. Arrel Olano, MD, FACP organized the program and our judges were Amanda Magee, DO, FACP, Natalie Branagan, MD, FACP, and Nicole Brenner, MD. Thank you for your part in this program!
The winners of the competition received cash prizes. They were:
1st place
MRI and PET Imaging Diagnostics for Cardiac Sarcoidosis
Jonathan Day - Georgetown University School of Medicine
2nd place
The Association of Polymorphism rs3736228 Within the LRP5 Gene with Bone Mineral Density in a Cohort of Caucasian Young Adults
Mohamed J.H. Al-Amoodi - George Washington University School of Medicine
3rd place
Subcutaneous Administration of Angiotensin-(1-7) Improves Recovery After Severe Traumatic Brain Injury in Mice
Zachary C. Janatpour, B.S – School of Medicine Uniformed Services University
Other abstracts presented were:
Current Practices in Hepatitis C Screening in Pregnant Women in a Regional Health System
Ariunzaya Amgalan – Georgetown University School of Medicine
Pheresis Fiasco: Indication for Therapeutic Plasma Exchange in Eosinophilic Granulomatosis with Polyangiitis
Dara Baker - George Washington University School of Medicine
Persistence in the Management of Refractory Peduncular Hallucinosis
Bhargava S. Chitti - George Washington University School of Medicine
Severe, Subacute Mitral Regurgitation and Chordae Tendineae Rupture as a Rare Consequence of Motor Vehicle Collision Airbag Deployment
Cassandra Godar, MS1 School of Medicine, Uniformed Services University
Stroke Disparities: Longer Lengths of Stay in Acute Stroke Patients with Medicaid
Rachel E. Grenier – Georgetown University School of Medicine
Prevalence of Non-Alcoholic Fatty Liver Disease (NAFLD) in HIV Patients
Emily Lai – Georgetown University School of Medicine
Baboon Syndrome: A Controversial but Clinically Useful Synonym for Symmetrical Drug Related Intertriginous and Flexural Exanthema (SDRIFE)
Marlyn J Moore - School of Medicine Uniformed Services University
Pupillometric Assessment of Small Doses of Opioid in a Pediatric Population
David Strum - George Washington University School of Medicine
Cervical Spine Computed Tomography Hounsfield Units Accurately Predicts Low Bone Mineral Density of the Femoral Neck
Alan Vanier, BS, 2LT - School of Medicine Uniformed Services University
---
2018 Chapter Excellence Award
I am pleased to announce that our chapter is in receipt of the 2018 Chapter Excellence Award! The award recognizes chapters which successfully meet the standards for managing a chapter. In order to achieve the Chapter Excellence Award, chapters must meet all basic criteria and ten optional criteria. Criteria include such activities as formulating an effective Governor's Council and committees, communicating frequently with membership, providing educational opportunities, recruiting and advancing members and celebrating membership through local awards. I would like to extend a special thanks to those chapter members who assisted me in all of these endeavors! For their hard work and dedication, we received this award.
---
Clinical Skills Center Call for Proposals
The Clinical Skills Committee (CSC) is seeking proposals for Internal Medicine 2021, which will be held in Orlando, FL on April 29–May 1, 2021.The CSC places a priority on interactive workshops that focus on the acquisition or improvement of procedural skills, physical examination skills, and communication skills. The CSC is most interested in workshops that have a high likelihood of changing physician behavior using proven teaching techniques or new and innovative teaching strategies that have yet to be tested.
To submit a proposal to the Clinical Skills Committee, please complete the Clinical Skills Proposal for 2021 . The deadline for proposals is April 26, 2019.
---
Make Your Voice Heard: Join ACP and the Physician Movement #ThisIsOurLane Responding to National Rifle Association over Policies
ACP's updated position paper on reducing firearm-related injury and deaths in the U.S. recently published in Annals of Internal Medicine has received major national attention and sparked the physician movement #ThisIsOurLane on social media.
On Nov. 7, the National Rifle Association (NRA) tweeted a link to an article on their website opposing ACP's recently updated policy on firearms safety, telling physicians, "Someone should tell self-important anti-gun doctors to stay in their lane." ACP and Annals immediately responded directly to the NRA's tweet, asserting that physicians engaging in advocacy to reduce injuries and deaths from firearms, like any other public health risk, is precisely in their lane. The College followed up with a comprehensive social and earned media effort to get the message out widely to the public and the profession.
Reaction on Twitter was swift and overwhelmingly in support of ACP's policy, with ACP members and other physicians and healthcare professionals declaring, "This IS my lane." The hashtag #ThisIsOurLane is being used to tag tweets where physicians call attention to the impact of firearms violence on their patients. The ensuing viral 'twitterstorm' has resulted in nearly 1,000 additional physicians signing a pledge on the Annals of Internal Medicine website, formally committing to talking to their patients about guns whenever risk factors are present.
Make Your Voice Heard
Make your voice heard, and help us continue to raise visibility around this issue. Encourage other ACP members and physician colleagues to join the conversation on social media using #ThisIsOurLane, and tag @ACPinternists and @AnnalsofIM, and sign the pledge on the Annals of Internal Medicine website, formally committing to talking to their patients about guns whenever risk factors are present.
News Media Coverage
This issue is receiving significant media attention, which many national media outlets covering the Twitter controversy. The list below is a sample of some of the media stories to date:
NBC News
"NRA opens social media war with doctors over firearms"
USA Today
"NRA told 'anti-gun doctors' to 'stay in their lane' hours before mass shooting"
USA Today (Opinion)
"Medical professionals to NRA: Guns are our lane. Help us reduce deaths or move over."
CNN (video)
"Doctors share gun stories, demand action after NRA tells them to 'stay in their lane'"
Huffington Post
"NRA Tweets Warning To Anti-Gun Doctors: 'Stay In Your Lane'"
The New York Times
"Doctors Revolt After N.R.A. Tells Them to 'Stay in Their Lane' on Gun Policy"
The Wall Street Journal
"After NRA Rebuke, Many Doctors Speak Louder on Gun Violence"
Newsweek
"NRA Slams 'Self-important Anti-gun Doctors' Hours Before Thousand Oaks Bar Mass Shooting"
Newsweek
"Nra Tells Doctors To 'Stay In Their Lane' When Talking About Gun Control"
Newsweek
"NRA VS DOCTORS PART 2: DOCS FIGHT BACK WITH PHOTOS OF THEM STAYING IN 'THEIR LANE'"
NPR
"After NRA Mocks Doctors, Physicians Reply: 'This Is Our Lane'"
The Washington Post
"'Being silenced is not acceptable': Doctors express outrage after NRA tells them 'to stay in their lane'"
NBC 10 Philadelphia (Video)
"NRA to Trauma Center Surgeons: Stay in Your Lane"
The Washington Times
"Doctors fire back at NRA after tweet telling physicians to 'stay in their lane'"
Daily Mail
"'We will not be silent about the toll of gun violence': Doctor shares gruesome picture of herself covered
The Daily Beast
"After California Shooting, Doctors Hit Back at NRA for Trying to Silence Them Over Guns"
BuzzFeed News
"Doctors Are Sharing Gruesome Photos Of What It's Like To Treat Gun Violence Victims"
BBC News
"#ThisIsOurLane: Doctors hit back at pro-gun group NRA"
CBS News
""Stay in your lane": NRA slams doctors over guns, and doctors over guns, and doctors fire back"
Vox
"The NRA told doctors to "stay in your lane" on guns. I'm a doctor. This is my lane."
Philly.com
"'This is our lane': Philly-area doctors blast NRA over hostile tweet"
Yahoo
"Why doctors are sharing their confronting hospital photos"
The Washington Post (Opinion)
"It's time to follow doctors' orders on gun violence"
Los Angeles Times
"Will the election and the Thousand Oaks killings finally move the needle on gun control?"
The Washington Post
"Surgeons — many of them gun owners — recommend new gun-safety approaches"
Los Angeles Times
"Shot in the neck at 17, this trauma surgeon is now leading doctors against gun violence and the NRA"
NPR
"How Doctors And Nurses Cope With The Human Toll Of Gun Violence"
Becker's Hospital Review
#ThisIsOurLane goes viral after NRA tells physicians to 'stay in their lane'"
NBC News
"The NRA denies the reality of gun violence. Doctors like me know it all too well."
SELF
"6 Reasons These Doctors Are So Outspoken About Gun Violence"