You are here
A Message from Your Governor December 2014
A Message from Your Governor December 2014

| | |
| --- | --- |
| December 2014 | Alice Lawrenz Fuisz, MD, FACP, Governor |
---
---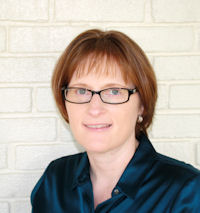 It has been an exciting and busy year for members of the DC Chapter of the ACP. I attended the fall Board of Governors meeting in Chicago in September. As part of that meeting I participated in a summit about the joy of medicine. The goal was to come up with concrete improvements that could be made in the practice of medicine that would have a positive impact in our day- to- day work. We drafted recommendations to the National ACP to implement. One of the other participants was Chris Sinsky, who has done a lot of work in this area. One of her prior presentations (that you can see on YouTube) has some really great ideas for being more efficient in the office.
During the Board of Governors' meeting, I presented resolutions written by our Chapter's Health and Public Policy Committee. Our Chapter continues to be one of the most vocal forces behind pushing the national leadership to strongly encourage ABIM to make changes to the new MOC process that will make the program more transparent, less redundant, and more useful to us.
We also held our local Chapter meeting in November. It was a fantastic meeting and I hope any of you who were not able to attend try to come next year. We started off the Friday session with a lively morning reviewing 2 Self-Evaluation Process Modules (SEPs). Going through SEPs together is a great way to learn and at the same time get credit toward MOC. We also offered a program to help everyone who works in DC fulfill the new requirement to have 3 hours of HIV CME. As always, our award luncheon was a big success, honoring our members for the hard work they do.
We are looking forward to a busy new year. We have several members who are going to head up a hospitalist group within our Chapter. They plan to hold a "meet and greet" event in the near future so stay tuned. Our International Medical Graduates group is also planning a get together. Our Salon dinners continue to be a big success and we look forward to several meetings in 2015.
It's not too soon to make plans to come to the Internal Medicine 2015 in April in Boston. We are celebrating the ACP's Centennial so there are lots of special events planned. Our Chapter will be hosting a reception following the Fellowship Convocation; so if you are coming to the meeting please plan to join us. Hope to see you there!
Plans are underway to set up a few new interest groups including palliative care providers, LGBT. Interest will be gathered through a future email. Please do respond if you are interested in any of the groups mentioned.
---
Governor-Elect Designee - Ashesh Patel, MD, FACP
Following the recent election for the Chapter's next Governor, Ashesh Patel, MD, FACP was elected and will begin a one year term as Governor-elect in May, 2015. His term of Governor will begin in April, 2016 at the Internal Medicine meeting to be held in Washington DC!
Dr. Patel was born in Columbus, OH and had the opportunity to live in many places growing up: Chicagoland exurb, central NY (Finger Lakes region), Nashville, and Cincinnati. He went to high school, college, med school and internship in Cincinnati, OH before completing Internal Medicine residency at George Washington University in 1999. Dr. Patel has been in private practice since 2000; the last 8 years in solo primary care practice. He is a volunteer faculty member at GW School of Medicine and have precepted GW med students since 2001.
Dr. Patel has been a member of ACP since 1996, when he first joined as an Associate (now Resident/Fellow Member) during his internship year. He was part of the GW Resident Team in what was then known as Medical Jeopardy (now "Doctor's Dilemma") in 1999. Dr. Patel has served in various capacities with the Chapter in the last few years, but particularly as member of the Governor's Council, the Health and Public Policy committee and as Chair of the Early Career Physicians Committee.
He states that ACP membership is very important as a way to bond with fellow colleagues, participate in meaningful continuing education, and engage ACP's leadership to promote and support things that practicing physicians find most meaningful in their professional and personal lives.
Outside the office, he enjoys time with family/friends, sports, music, movies, arts, travel, fast cars, good food, and politics!
---
DC ACP Health and Public Policy Committee
Larry Klein, MD, MACP, Chair
The DC ACP Health and Public Policy Committee (HPPC) has continued to be productive this year and continues to be the most active HPPC in the College in terms of its submission of resolutions and the amount of conversation its resolutions provoke on a national level.
Over the past year, we have been pleased to see that our resolutions calling on ACP to oppose aspects of the ABIM MOC program have contributed to ACP's decision to finally engage ABIM on this issue. As you know, national ACP has now joined with other national medical organizations in opposing features of ABIM MOC. It is our chapter's opinion that national ACP has still not gone far enough in engaging ABIM, but we are pleased that some progress has been made. Our chapter intends to continue to monitor the situation regarding MOC criteria and to express further concerns to the national organization if enough changes are not forthcoming from ABIM.
Additionally, we currently have several resolutions which have been discussed at recent Board of Governors meetings and are in the process of being reviewed by committees and/or the Board of Regents. Key resolutions in this regard include ones
Calling on national ACP to fight the growing trend for hospitals to required ABIM MOC as a criteria for appointment or reappointment,
Asking national ACP to help internists deal with arbitrary formulary requirements
Calling upon the ACP to increase representation on the Board of Governors and, especially, the Board of Regents by internists who actually spend most of their time in clinical practice and thereby truly understand the problems and needs of practicing internists.
Our HPPC will be meeting again early next year to prepare resolutions for the Fall 2015 Board of Governors meeting. We are currently awaiting discussion of three resolutions we have submitted to the Spring 2015 Board of Governors meeting. These resolutions are:
Eliminating CMS Penalties for not using Certified EMRs
Educating ACP Chapters on When and How to Engage National ACP in Local/State Issues that Impact the Patient-Physician Relationship
Calling upon the Board of Regents to Work with ACP chapters to Improve the Process of Transition of Care from Pediatric to Adult-Centered Medical Practices
Finally, our Governor, Alice Fuisz and I continue to be interested in hearing from the membership regarding issues you believe our HPPC should be addressing.
---
Annual Scientific Meeting
Nazia Qazi, MD, FACP
The Chapter held its Annual Scientific Meeting at The Washington Marriott on November 14-15 2014. It was chaired by Nazia Qazi MD FACP and Shmuel Shoham MD FACP. This year we created a robust and dynamic program with the support of renowned faculty who are leaders in their field of practice.
This two day activity provided an update on a wide range of topics of interest to the practicing internist, hospitalist, family physician, and subspecialists.
Guidelines are rapidly changing as advances are made in the understanding of the pathophysiology, natural history and treatment of diseases. The course offered practitioners a comprehensive overview of changing guidelines and recent advancements in the field of medicine. A 101 on Affordable Care act was offered and its implication on day to day practice was discussed.
Research over the last few years has revealed that unrelenting job pressures cause two-thirds of fully trained doctors to experience burnout. This was addressed by Professor Nancy Harazduk who gave a demonstration on mindfulness meditation and guided imagery as one of the modalities to help navigate this issue.
A 3 hour CME on HIV was offered at the meeting thus helping our members to fulfill this mandatory prerequisite for DC physician license renewal.
The meeting was a great success. The educational goal ( i.e. updating clinical knowledge, improving current practices and understanding recent advances) were effectively met. Old friendships were renewed and new networks and collaborations were created during the luncheon and breakfast sessions. The Awards Luncheon was held on Saturday to celebrate the accomplishments of local physicians who are receiving Chapter awards as well as National Awardees and new Masters of the College.
Awards Committee:
The ACP DC Chapter awards were presented at our annual 2014 Scientific meeting in November. Those recognized were:
John F. Maher Memorial Laureate Award - Laurie E. Duncan, MD, FACP
Leadership Award - Lawrence E. Klein, MD, MACP
Sol Katz Memorial Teaching Award - Michael Adams, MD, FACP
Volunteerism and Community Service Award - James F. Duffy, SJ, MD
Walter Lester Henry Jr., MD Award for Lifetime Teaching - James D. Finkelstein, MD and David J. Nashel, MD, FACP
The Chapter was also recently informed that the following will be recognized with national awards at the 2015 Internal Medicine Meeting in Boston (April 30-May 2):
Feinstein Award: Alan E. Greenberg MD
Masterships:
Peter Basch, MD, MACP
Georges Benjamin, MD, MACP
Michael Gold, MD, MACP
2015 is the 100th Year Anniversary for the College. One of the ways that the ACP is celebrating this milestone is that each chapter was invited to submit the name of a person to receive the "Chapter Centennial Legacy Award". This award is to recognize one seminal chapter member whose service to the ACP and the Chapter has had a significant impact on the chapter's viability. This individual should exemplify ACP's core values including leadership, excellence, respect, compassion, professionalism, and responsibility.
The DC Chapter is proud to announce that Richard Perry, MD, MACP will be the recipient of this award.
The Awards Committee of the DC Chapter is always looking to honor its members through chapter awards or nominating for national awards. Robert Wilkinson, MD, MACP chairs the Chapter's awards committee. If you have someone you would like to nominate for an award, please send a nominating letter with your contact information and the nominee's CV to Dr. Wilkinson (rswilk@verizon.net). All of the national awards may be viewed on-line.
---
ACP Leadership Academy
The ACP Leadership Academy provides early career internists with the skills and knowledge necessary to become leaders in medicine.
The program includes formal live and online courses offered in partnership with the American College of Physician Executives (ACPE), the nation's largest leadership training organization for physician leaders. Online courses are offered as self-study or faculty led and includes topics such as strategic thinking, financial decision-making, managing physician performance, marketing, ethics, quality management and more.
All courses are eligible for CME credit through the ACPE. They were selected to provide episodic leadership training for members who want to brush up on a specific content area or to earn credits toward the Certified Physician Executive (CPE), a nationally recognized leadership certificate from the ACPE. Credits may also roll into an advanced degree program from selected accredited universities. ACP members receive a 15% discount on approved courses.
In addition, the ACP Leadership Academy is currently accepting registrations for a series of FREE (non-CME) webinars on a variety of leadership topics. Topics currently scheduled include:
On December 2, 2014 the first webinar was Topics in Hospital Medicine: Team-Based Leadership.
January 20, 2015 - Topics in Hospital Medicine: Developing Effective C-suite Partnerships
March 17, 2015 - Personal Financial Planning for Physicians
May 19, 2015 - Population Health
All webinars start at 6:30 p.m. ET.
To learn more about the ACP Leadership Academy and to register for the free webinars visit the website. If you have questions, please send an email.
---
New, Free CME is available from Annals of Internal Medicine!
Introducing The Consult Guys! A unique and entertaining way to earn FREE CME from Annals of Internal Medicine!
The Consult Guys make learning a pleasure!
Hosted by Geno Merli & Howard Weitz, two, seasoned clinicians, educators, and comedians who answer questions from preoperative evaluations to clinical puzzlers. Each episode reviews topics essential for anyone practicing internal medicine or its subspecialties.
Enjoy, learn, and laugh while Geno and Howard entertain and teach you on their medical consult talk show:
Watch the videos and then take the companion CME quizzes
ACP Members and Annals subscribers can earn .5 CME credit per quiz. Nonmembers can purchase tokens for CME.
2 premier episodes are available now.
Episode 1: Cleared for Surgery? Perioperative Risk Assessment
Episode 2: Stumper: A 23 year old with a myocardial infarction - will you get the right diagnosis?
Tune into a new episode each month.
---
ACP status update about ABIM's MOC program - June 18, 2014
In response to numerous concerns and complaints expressed by ACP members about the Maintenance of Certification (MOC) requirements from the American Board of Internal Medicine (ABIM), ACP leaders have made the MOC issue their number-one priority. Here is an overview of recent steps taken by the College to address members' concerns: 1) ACP convened a meeting on March 12 with leaders from the internal medicine subspecialty societies to complement the feedback that we have been receiving from our members with feedback from the subspecialty societies; 2) ACP's Chair of the Board of Regents, President, and Chair of the Board of Governors published an editorial in Annals of Internal Medicine on May 13; 3) the elected leaders and the CEOs of ACP and ABIM had a meeting on May 13 to discuss the concerns and complaints about MOC; and 4) ACP's CEO made a presentation to ABIM's Board of Directors on June 9 to summarize the concerns, stress the urgency for addressing the concerns, and outline recommendations for change.
ACP is committed to addressing the issue and achieving the best outcomes for members and their patients. An overview of recent activities was communicated to members via email from the CEO/EVP on June 5.