---
---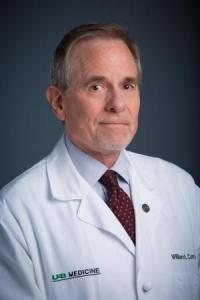 William A Curry, MD, MACP, ACP Governor
---
A Note from Your Governor
Half a year has passed since I began service as your Governor, and like all of life and all of medical practice, it's been busy and eventful. We had a great annual meeting with our Mississippi friends, this time in Jackson at the great facilities of their medical school. As usual, the scientific program was excellent, thanks to our exceptional AL-MS program committee. Residents from Alabama and Mississippi programs made great poster displays of their work and case presentations (my personal favorite every year).
At that meeting, our Council began a strategic planning process by making an inventory of the strengths, weakness, threats, and opportunities of the Alabama Chapter of ACP. Nationally, ACP has 159,000 practicing internists, residents, and students. Here in Alabama, our 1,776 members include 976 practicing internists, 280 residents, and 520 medical students. As governor and as a council, we work to balance our work at both the state and national levels: meeting the needs of our members and representing their needs and values nationally.
From our initial inventory, we agreed that ACP has many strengths, and that they need to be preserved and expanded. These include our excellent annual meetings (state and national), educational resources such as MKSAP, well-developed and reasoned policy, and our credibility as real-world practicing internists. We also have sound chapter finances and outstanding administrative support from both state and national staff. We identified that our "culture" as internists is a desire to grow and improve. That is closely related to the strong academic tradition of internal medicine and ACP.
Like all of organized medicine, we struggle with the time demands of practice and its "hassle factors," frank burnout, and the increasing dominance of employed versus independent practicing physicians. As ACP, we also face the differences of national versus state priorities and policy positions, the reduction in general internal medicine career choices, and the challenge of retaining hospitalists as engaged ACP members.
We agreed that we need to improve two-way communication, and that includes being clearer about the significant value added by being a member of ACP. We acknowledged that our members view national decisions as at times being "elitist" and not connected to what we believe our priorities should be. We have energetic young physician members, but we would like for them to be more engaged in chapter activities, including committees and leadership. The same goes for diversity in gender, race, and ethnicity. We are working already on all of these concerns, but obviously we need to give them consistent attention.
That attention is clear in our opportunities: more and better ways to communicate, including all the social media platforms; recruiting and engaging residents and early career physicians; and a more consistent approach to state and national advocacy across the chapter.
We have begun work on all these, and at our winter board meeting, we will get more detailed about how to implement them. I hope you will be seeing more evidence of the value of "Your Dues at Work" and the many opportunities ACP gives us to be more effective clinicians and advocates for our patients and profession. Stay tuned!
William Curry, MD, MACP
---
ACP Fellowship
ACP Fellowship is a mark of distinction from colleagues who recognize accomplishments and achievements over and above the practice of medicine. Fellowship honors those physicians who have made contributions to medicine, to their community, or to ACP. The Alabama Chapter would like to congratulate our most recently elected Fellows:
John M Cantrell, MD FACP
Ronaldo V De Jesus, MD FACP
Shilpa Gadde, MD FACP
Axel Olson, MD PhD FACP
Carmelita G Prieto-De Jesus, MD FACP
Amith Skandhan, MD FACP
Arash Velayati, MD FACP
David F Wynne, MD FACP
---
Join us at IM 2020
Attending Internal Medicine 2020 in Los Angeles? Make plans to join your colleagues at our chapter reception on Friday, April 24 at 5:30pm. We'll host the event in Diamond 2 at the JW Marriott Los Angeles LA Live. Once again, we're partnering with the Mississippi, Louisiana and Arkansas chapters so come find us to reconnect with old friends and make new ones.
---
Save the Date: 2020 Chapter Meeting
Our annual chapter meeting will is just around the corner and the program committee has been hard at work. We will partner with the Mississippi Chapter at the Renaissance Birmingham Ross Bridge Golf Resort and Spa June 5-7. On the agenda are excellent scientific sessions, a Laureate luncheon, the always exciting Doctor's Dilemma competition, abstract competitions, a hands-on workshop, the Update in Internal Medicine SEP module and more. Registration will open in early 2020, but you can make your hotel reservations now.
Here are a few photos from last year's meeting.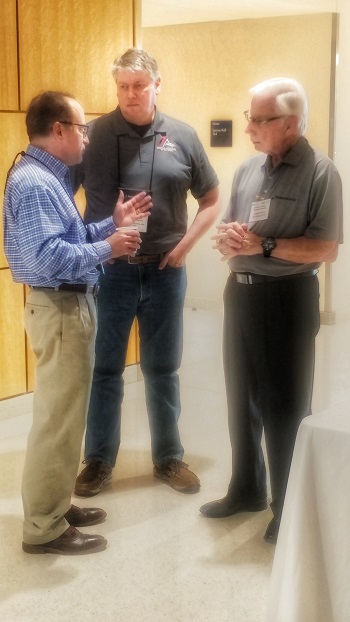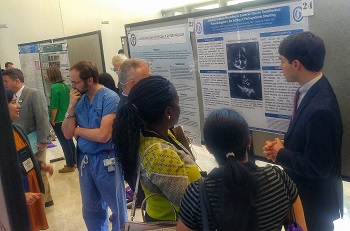 ---
We've Gone Social
That's right, we've launched our social media in a big way! If you're on Facebook, Twitter or Instagram, let's connect and be sure to invite your colleagues to follow, too.
Facebook: Alabama ACP
Twitter: @AlabamaACP
Instagram: alabamaacp
---
Your Dues Dollars At Work
BETTER REIMBURSEMENT FOR COGNITIVE SERVICES? ACP took the lead in convincing CMS to make dramatic overhauls in E/M codes in the 2020 Medicare Physician Fee Schedule. The improvements include higher RVUs for new and established office visits, a visit complexity add-on code, reduced documentation requirements, and better payment for care management services. In the budget-neutral world of the fee schedule, that will mean shifting $7 billion to primary and cognitive services. Now we have to convince Congress to keep these new rules, and ACP is on the job for that. For more details, see the ACP website.
WANT TO SEE ALL YOUR IMPORTANT GUIDELINES IN ONE PLACE? Antibiotic use? Breast Cancer Screening? Diabetes? VTE and PTE? High Value Care? Just go to the Clinical Information tab of the ACP website.
CONFUSED (OR STILL HOT) ABOUT MOC? See policy and advocacy to get it simpler, and also how to deal with it right now for yourself.