You are here
Carta Del Gobernador Diciembre 2014
Carta Del Gobernador Diciembre 2014

---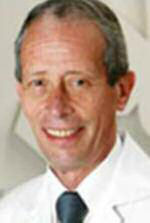 Roberto Esguerra, MD, FACP, ACP Governor
---
El Capítulo Colombia obtiene el Chapter Excellence Award 2014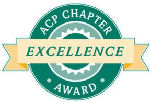 Tengo el gusto de anunciarle que nuestro Capítulo ha sido merecedor del "ACP Chapter Excellence Award 2014". Es la segunda oportunidad en que lo obtiene, en su corta existencia que apenas completa dos años. El premio es un reconocimiento a los capítulos que cumplen con éxito los criterios de administración de un Capítulo. Los criterios que se tienen en cuenta para otorgarlo incluyen: la existencia de un Consejo Directivo y Comités en diferentes áreas, comunicación frecuente con los miembros, oportunidades educativas para los miembros, reclutamiento de nuevos miembros y reconocimientos del Capítulo a sus miembros destacados. Deseo expresar mi sincero agradecimiento a todos ustedes, especialmente a quienes con su apoyo y actividades han hecho posible que nuestro Capítulo haya obtenido este premio nuevamente.
---
El Capítulo cuenta con su primer Master
El D. William Rojas fue reconocido como Master del ACP por el Board of Regents, siendo el primer miembro en esa categoría en la historia del Capítulo Colombia. Este merecido reconocimiento recae en quien fue artífice del establecimiento de la relación del ACP con la medicina interna colombiana. En nombre de todos los miembros del Capítulo presentamos al Dr. Rojas nuestra sincera felicitación por este nuevo honor, que todos recibimos con beneplácito.
---
Bienvenida a los nuevos Fellows
Nuestro Capítulo cuenta con diez nuevos Fellows, que fueron admitidos durante 2014, a quienes damos una cordial bienvenida, ellos son:
Jose Javier Arango-Alvarez, MD, FACP (Armenia)
Virgil Carballo Zarate, MD, FACP (Cartagena)
Ana Maria Granada Copete, MD, FACP (Bogotá)
Alvaro Granados, MD, FACP (Cúcuta)
Marcela Granados. MD.FACP (Cali)
Gabriel Martinez Arciniegas, MD FACP (Bogotá)
Ramón Murgueitio, MD FACP (Bogotá)
Alex Arnulfo Rivera Toquica, MD FACP (Pereira)
Rita Magola Sierra, MD FACP (Cartagena)
Walter Hernando Villalobos, MD FACP (Chía)
---
Internal Medicine Meeting, Boston, MA
30 de Abril al 2 de mayo de 2015

Ya se acerca la fecha de" Internal Medicine 2015", que como todos saben será además la ocasión en que se celebrarán los 100 años del American College of Physicians. En esta ocasión por primera vez se ofrecerá traducción simultánea al español de algunas de las sesiones principales. El programa científico completo se puede consultar.
La Asociación Colombiana de Medicina Interna está apoyando la participación de internistas colombianos para este evento, conformando un grupo importante para obtener una importante reducción en la cuota de inscripción. Para ello es indispensable que la inscripción de todos aquellos que vayan a asistir se realice por intermedio de la ACMI. El plazo para obtener el descuento vence en los próximos días por lo que los invitamos a ponerse en contacto con las oficinas de la ACMI en Bogotá ( teléfono 2368682), cuanto antes. En caso de que algún laboratorio o empresa vaya a financiar su inscripción invítelo a que lo haga a través de la ACMI con lo cual pueden obtener un descuento importante.
Si todavía no ha tomado la decisión de asistir es hora de que lo haga, sería muy importante tener un grupo grande de internistas colombianos, además invitamos a los Fellows admitidos en los últimos dos años, que todavía no hayan participado en la ceremonia, a que lo hagan en esta ocasión especial.
---
Nuevos Comités y Coordinadores
Se ha creado el Comité "High Value Care" para promover la iniciativa del ACP en nuestro país. Desde hace algún tiempo el Dr. Rolf Alwers, MD, FACP, ha venido trabajando en el tema por lo cual ha sido designado Presidente de éste Comité del cual también hacen parte los doctores Natalia Londoño, Dora Inés Molina, Juan Fernando Velásquez, Fredy Rafael Méndez y Santiago Nariño.
También fue Designado como Presidente del Comité de Internistas Jóvenes el Dr. Manuel Conrado Pacheco, MD, FACP, quién está constituyendo su grupo de trabajo.
El Dr. José Ignacio Valenzuela por su parte presidirá el Comité de Comunicaciones
---
Imágenes del XXIII Congreso Colombiano de Medicina Interna
Reunión General de miembros con Steven Weinberger MD, FACP, Vicepresidente Ejecutivo del ACP, Robert Jackson, MD, FACP, Gobernador Capítulo Texas, Embajador ACP y Wendy Rivera-Craig Senior Administrator and Chapter Liaison, International Programs del ACP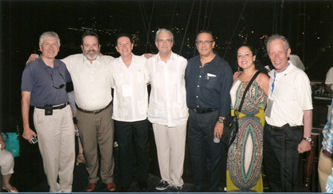 Grupo durante el paseo por la bahía
Premio del Capítulo a los doctores William Rojas y Hernando Matiz.
---
XXV Congreso ACMI/ACP
Montería, Agosto 14 y 15 de 2015
Avanzan los preparativos para el XXV Curso ACMI/ACP que se realizará en la ciudad de Montería. Con este curso se cumplirán 50 años de los cursos ACMI/ACP, que celebraremos en el evento, harán parte de los conferencistas el Dr. Aquiles Salas, MD, FACP Gobernador del Capítulo ACP de Venezuela y el Dr Arón Benzadón, Gobernador del Capítulo Panamá y Centro América.
Los invitamos a programar desde ya su asistencia a este importante evento.
---
El capítulo colombia del acp desea a todos sus miembros y sus familias
Feliz Navidad
Y hace votos para que el año 2015 traiga lo mejor para cada uno de ustedes.