You are here
GOVERNOR'S NEWSLETTER Manitoba Saskatchewan December 2015
GOVERNOR'S NEWSLETTER Manitoba Saskatchewan December 2015

---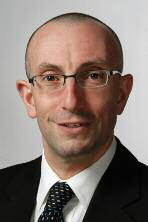 John M. Embil, MD, FRCPC, FACP, ACP Governor,
Manitoba/Saskatchewan Chapter
---
Dear Colleagues,
2015 has been a busy year for the Manitoba-Saskatchewan chapter for the American College of Physicians. We are currently transitioning Governors and Dr. Glen Drobot will be assuming leadership of our Chapter in May 2016.
The most recent event was the "Meet the Professor" hosted at the University of Manitoba. There were 65 registrants who came to hear about the "day in the life" of internists and how Internal Medicine is a springboard into a variety of different careers, specifically those that focus on the diagnosis and management of complex patients. Thank you to this year "professors" who were:
Garrett Johnson, 2nd Year Medical Student, University of Manitoba
Dr. John Embil, Consultant, Infectious Diseases, Health Sciences Centre
Dr. Greg Schmidt, Resident, General Internal Medicine, University of Manitoba
Dr. Glen Drobot, General Internist, St. Boniface Hospital
Dr. Jonathon Gabor, General Internist, Concordia General Hospital
Dr. Ryan Zarychanski, Consultant in Hematology and Critical Care Medicine Health Sciences Centre
For 2016, the first event of the Manitoba-Saskatchewan Chapter will be "Date an internist" which will be co-hosted with the Internal Medicine Interest Group. This event always attracts over 100 medical students to learn about General Internal Medicine and the subspecialties within the field.
I am proud to announce that our Chapter has again received an ACP Chapter Excellence Award for the second consecutive year!
We look forward to a busy 2016 promoting Internal Medicine.
---
Welcome to New Members!
(Last 6 Months)
Alexey Fourman, MD
Aditya Sharma, MD
---
Fellowship
Many of our Chapter members are eligible to become ACP Fellows and the application process is simple. I strongly encourage those who are interested to apply!
---
MKSAP 17
MKSAP 17 is available for order. Note that there is 10% discount on group purchases of 10 or more.
---
Calendar of ACP Events
Internal Medicine Meeting May 5-7, 2016 in Washington, DC
Fellows and Members, register through the Canadian Delegation for reduced registration fees - click here for details; the deadline to register is January 15, 2016.
Be our guest at the Canadian Reception Friday, May 6, 2016 from 6:00-8:00pm at Brasserie Beck at 1101 K Street, NW (no cost and accompanying guests are welcome).
Cheer on the Canadian teams who will be competing in the Doctor's Dilemma competition.
Speed Dating Internists
January 28, 2016
University of Manitoba
For medical students: this program brings specialists in internal medicine and undergraduate medical students for an evening of exchange of information and informal question and answer sessions. Contact: imig.manitoba@gmail.com
BUG DAY 2016
October 18, 2016
University of Manitoba
700 William Avenue
The 20th anniversary of this day-long academic program that focuses on public health, infection prevention and control and infectious diseases. It is fully accredited by the College of Family Physicians and the Royal College of Physicians and Surgeons of Canada. Contact: Carolyn Garlinski at 204-787-4654
Canadian Society of Internal Medicine and the Quebec Chapter Annual Meeting
October 26-29, 2016
The Westin Montreal
Information: www.csim.ca
Ontario Chapter Annual Scientific Meeting
November 4-5, 2016
Mississauga, ON
Stay tuned for more information and for the Call for Abstracts