Toolkits & Resources
ACP's Career Connection
View jobs nationwide with advance search options to target your specialty and desired location.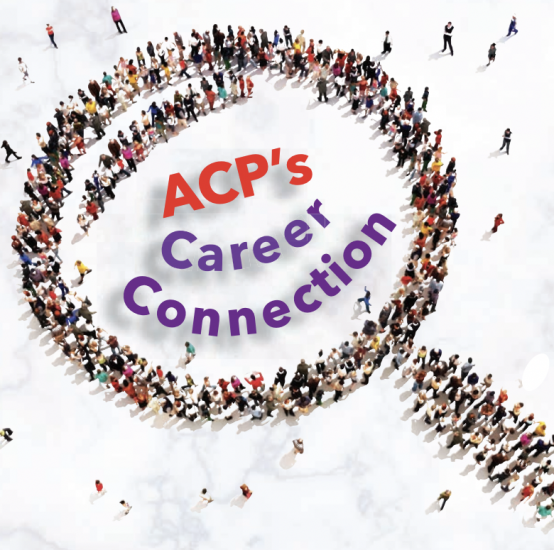 Fall 2023 Career Guide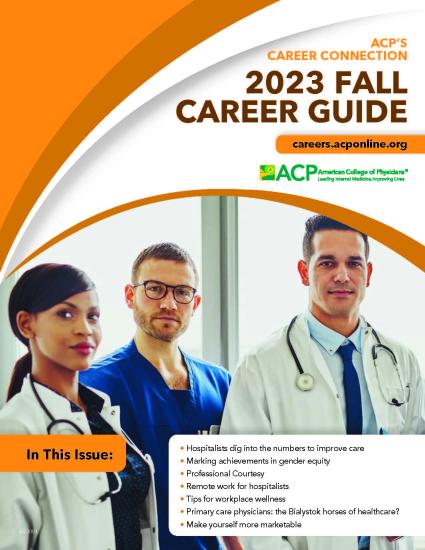 Do you know how to make yourself more marketable? Read ACP's Career Connection 2023 Fall Career Guide article "Make yourself more marketable" for tips.
The 2023 Fall Career Guide contains six additional articles:
Hospitalists dig into the numbers to improve care

Marking achievements in gender equity

Professional Courtesy

Remote work for hospitalists

Tips for workplace wellness

Primary care physicians: the Bialystok horses of healthcare
You will also find approximately 140 career opportunities.
Physician Well-being and Professional Fulfillment
Providing guidance and resources that foster communities of well-being for internal medicine physicians to best serve patients and optimize professional fulfillment.​
Connect Today
​I.M. Emotional Support Hub​
With everything internal medicine physicians have to do on a daily basis, it's common to feel overwhelmed, stressed, or depressed.​​ Taking care of ourselves and encouraging others to practice self-care sustains our ability to care for those in need. ​​​​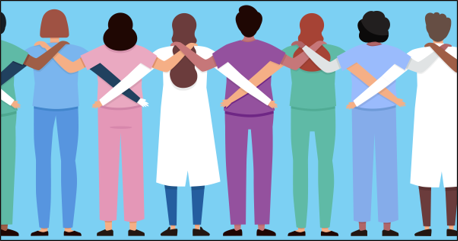 Protect your health and well-being by connecting with easily-accessible peer support through the Physician Support Line, and affordable, confidential counseling is available through The Emotional PPE Project and The Therapy Aid Coalition. ​
If you or someone you know is in crisis, help is available 24/7. Text 741741 or call the National Suicide Prevention Lifeline (988 or 1-800-273-8255) or Disaster Distress Hotline (1-800-985-5990).
​
Check out ACP's well-being and professional fulfillment website
for individual, community, and organizational well-being resources.​​ Contact your well-being champion or chapter well-being committee today.​
Visit
Patients Before Paperwork
ACP's initiative designed to reinvigorate the patient-physician relationship by challenging unnecessary practice.