You are here
ACP Well-being Champions
A key part of ACP's Physician Well-being and Professional Satisfaction initiative is its chapter-based Well-being Champion program.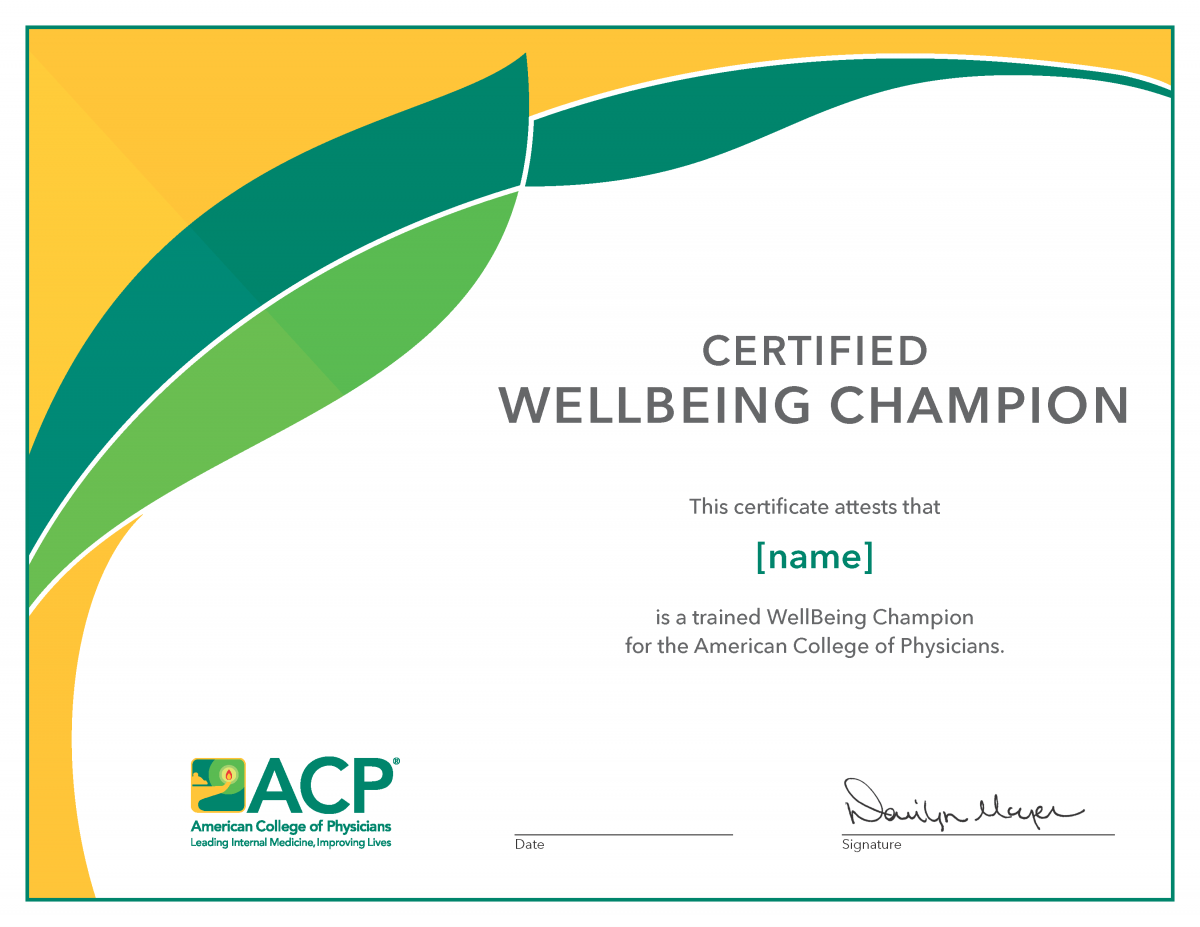 The overall goal of the Well-being Champion program is to foster local communities of well-being by supporting chapter members, practices and organizations in addressing burnout and the conditions that create it.
The Champions, who are trained ACP members passionate about ensuring the health and well-being of their colleagues, will strive to reach this goal through a variety of approaches tailored to the needs of the chapter and its members.
Some of the envisioned activities include:
Creating deeper awareness of the issues among chapter members through chapter presentations
Ensuring that well-being and satisfaction is woven into multiple chapter activities
Helping members learn to make the case for investing in physician wellness to their practice and organization leaders
Sharing key evidence-based strategies to improve clinician well-being and professional satisfaction
Measuring burnout and satisfaction in individual members or practices, analyzing results and providing relevant interventions
Providing peer coaching to individual chapter members
Facilitating the development of chapter-based peer discussion groups
A first small group of Champions was trained in 2015 and received "refresher" training in 2017. Now, as part of ACP's commitment to physician well-being, a new cadre of up to 120 Well-being Champions will be trained in 2018 and 2019. Each participating chapter will have one or two trained Champions, each of whom will serve for an initial three year term.