You are here
Resources & Tools
Resources & Tools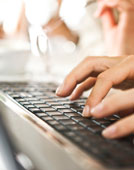 Your Guide to Practice Transformation
ACP has gathered a comprehensive set of resources and tools to assist you in planning for a complete Patient-Centered Medical Home in your practice.
Tools for Implementation
Do you need help becoming a patient-centered medical home? ACP now offers ACP Practice Advisor®, as well as several additional resources to assist practices.
On the Web
Many online resources from several key organizations are available to assist practices and other stakeholders with transitioning to the Patient-Centered Medical Home model.
Articles, Reports, and Abstracts
Download articles and reports from ACP and other key organizations, as well as abstracts from the nation's leading medical journals, covering the current landscape of the Patient-Centered Medical Home initiative.
Multimedia
Download informative video and PowerPoint presentations covering the latest opinions, reviews and data on the Patient-Centered Medical Home model of care.