You are here
From the Governors
From the Governors

---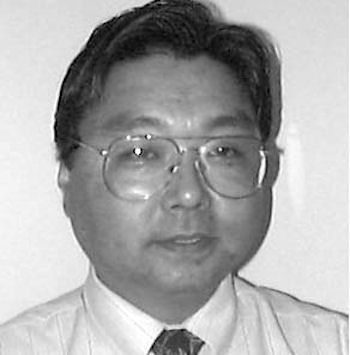 Richard Kasama, MD, FACP, ACP Governor, Southern NJ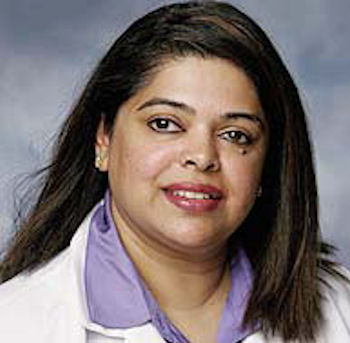 Ranita Sharma, MD, FACP, ACP Governor, Northern NJ
The NJ ACP chapter welcomes Allan R. Tunkel, MD, PhD, MACP as Governor for the Southern Region, effective April 2012. Dr. Tunkel is a graduate of Seton Hall University, CMDNJ-Graduate School of Biomedical Sciences and UMDNJ-New Jersey Medical School. He is an internist, infectious disease consultant and respected educator at the regional and national level. Considered an expert in the diagnosis and management of meningitis/encephalitis, he has published extensively in this area. He served on the American College of Physician's In-training examination subcommittee, and is the editor for the Infectious Disease Section of MKSAP 16. Allan is currently Chair of the Department of Medicine at Monmouth Medical Center and Professor of Medicine, Drexel University College of Medicine. His numerous accomplishments speak to his leadership style of consensus building through team work, driven by core values of integrity, honesty and professionalism. He can be reached via email: ATunkel@SBCHS.com.
---
Chapter Activities
The San Diego National Meeting was a great success. I hope those of you who attended our reception at the Palm Friday night had a great time. I thought the food was outstanding but more importantly the company of colleagues was fabulous. I find that when I attend these meeting they rejuvenate my spirit and remind me why I chose medicine as a profession.
The keynote address was given by Richard J. Baron, MD, MACP on "Medicine as Practice". Dr. Baron has pioneered a model of the Patient-Centered Medical Home. For more information on creating a PCMH I suggest you go to the web page which can guide you to many resources.
New Jersey was well represented at the meetings. We had posters presented in the associates abstract competition and a team participate in the National version of the challenge bowl. Several of our colleagues, Drs. Renzi, Rajput and Nyce volunteered their time to help run the Waxman program, teaching suturing and skin biopsy techniques. Thanks and congratulations to all who participated in this years IM 2011!!
---
Important College Updates
The College announced its position on the care of immigrants. You can review the content of this paper on the web site.
The MKSAP can now be used to fulfill the ABIM MOC(Maintenance of Certification). This means as a member you can get the discount on MKSAP and maintain both your CME requirements while contributing to fulfillment of the MOC requirements!!!
If you were unable to attend the meetings in San Diego many of the sessions are still available on the web or on audio and you can still claim CME category one credits!
For me, the convocation is always a moving experience. It reminds me why I am a member of the ACP. Several of our newly inducted Fellows marched in the convocation. Congratulations to those who received advancement to fellowship. We need your hela and now is the time to get more involved in the college. Obviously medicine is at a perilous crossroad between reformed healthcare delivery, progressive technological changes, and a shortage of general practitioners in a growing population that is living longer with more complex medical conditions
---
Leadership Day
Leadership Day is June 6-7, 2012. It is our chance as an organization to have our voice heard on Capitol Hill. Information on Leadership Day can be found on the ACP web page. Obviously dramatic changes in the Healthcare Reform Act are expected. If you need clarification, an update on the status of reform, a better explanation of what the reform provisions are and how they will impact you as a physician I highly recommend you visit the web page, or read the physician's guide to healthcare reform. Bob Doherty has been our advocate on Capitol Hill and provides the best insights into the workings of the government.
---
Get Involved!
How you can participate:
The NJ ACP Chapter has several committee that have opening:
Planning Committee for the 2012 Chapter Scientific Session
Health & Public Policy
Cultural Diversity
Women's Health
IT & Development Committee
Student & Associates Committee
Young Physician's Committee
We are always open to ideas and input from our members. If you have an idea pass it along to us.
---
A Call for Fall 2012 Board of Governors Resolutions
Are you concerned about a practice or clinical issue or have an idea you'd like to suggest? If so, you might consider submitting a resolution to your Governor or chapter council. Initiating a resolution provides ACP members an opportunity to focus attention at the ACP national level on a particular issue or topic that concerns them. Participating in the Board of Governors resolutions process provides the ACP grassroots member a voice and allows you to shape College policy that impacts the practice of internal medicine. When drafting a resolution, don't forget to consider how well it fits within ACP's Mission and Goals. In addition, be sure to use the College's Strategic Plan to guide you when proposing a resolution topic.
If effecting change interests you, the deadline for submitting new resolutions to be heard at the Fall 2012 Board of Governors Meeting is March 20, 2012. Members must submit resolutions to their Governor and/or chapter council. A resolution becomes a resolution of the chapter once the chapter council approves it.
Not sure how to begin drafting a resolution? Researching the College's position on an issue can give you a start. Visit the ACP Online homepage and click the "Advocacy" link in the right-hand, top margin to access ACP policy positions, read about recent ACP advocacy activities, or search the ACP's Public Policy Virtual Library (PPVL). Visit your chapter website, too, and click the link under "Advocacy" to access Electronic Resolutions System (ERS) where you can search past or proposed resolutions. A copy of the resolutions process is available on the ERS which furnishes more details on formatting resolutions, as well the process for submission, review, and approval.
Share your good idea with us. Draft a resolution.
---
Chapter Excellence Award Winner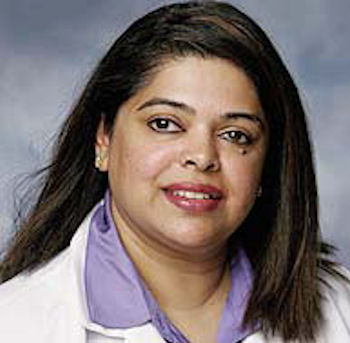 I am pleased to announce that our chapter is in receipt of the 2011 Chapter Excellence Award! The award recognizes chapters which successfully meet the standards for managing a chapter. In order to achieve the Chapter Excellence Award, chapters must meet all basic criteria and seven optional criteria. Criteria include such activities as formulating an effective Governor's Council and committees, communicating frequently with membership, providing educational opportunities, recruiting and advancing members and celebrating membership through local awards. I would like to extend a special thanks to those chapter members who assisted me in all of these endeavors! For their hard work and dedication, we received this award.
---
Share & Converse in Online Member Forums
You asked. We listened. ACP is pleased to introduce Special Interest Groups, an online forum for members only.
Share: Experiences and questions.
Inform: Creative solutions and ideas.
Gather: Virtual meeting place with like-minded physicians.
Member-Driven: Groups of interest fueled by ACP members.
Private: Secure physician online community.
Free: Benefit of membership.
Simple: Sign up to connect with ACP peers now at http://acpsigs.ning.com
Groups include: Hospital Medicine, Small Practice, Work/Life Balance, ACOs/New Practice Models, Emerging Technology and Physician Educators.
---
Congratulations to the New Fellows in Our Chapter!
Stuti S Agrawal, MD FACP
Manjula Ashok, MD FACP
Donna J Astiz, MD FACP
Michael J Butler, MD FACP
Grace Shin Cho, MD FACP
Michele L Donato, MD FACP
Tahir Farooq, MD FACP
Daniel M Goldman, MD FACP
Joselyn Gonzalez, MD FACP
Olga Kaczaj, MD FACP
Doris A Koduah, MD FACP
Vani Maddali, MD FACP
Stephen W Marcella, MD FACP
Onajefe S Nelson-Twakor, MBBS FACP
Maria Palomata, MD FACP
Amay Parikh, MD FACP
Craig C Price, MD FACP
Nina K Regevik, MD FACP
Jose L Sabogal, MD FACP
Dhiren A Shah, MBBS FACP
Anthony J Smith, MD FACP
Subramoni Sundaram, MBBS FACP
Amer K Syed, MD FACP
Walter A Wynkoop, MD FACP
Abdalla M Yousif, MD FACP
Meilin Zhang, MD FACP
If you are interested in Fellowship, please contact the Governors to review the various pathways to Fellowship online.
---
Damaged Care
Damaged Care is a musical comedy about health care in America, written and performed by two physicians - Greg LaGana and Barry Levy. This show, now in its 15th year, has been performed in 27 states, and various locales including state medical associations, public health associations, medical specialty societies, educational institutions, and pharmaceutical industry organizations. Club MED (Internal Medicine Interest Group) at UMDNJ - New Jersey Medical School is happy to report yet another successful Damaged Care performance on Friday, April 29th, 2011. The event was co-sponsored by the New Jersey ACP Chapter, Club MED, and Cross Cultural Integrative Medicine Club at NJMS. This occasion marks the second performance held at the medical school. Over 80 guests from students, to residents, to practicing physicians attended the event from close and afar with representation from New Jersey Medical School, Saint Georges School of Medicine, and members of the NJ ACP Chapter. The night was filled with enjoyment and laughter as the Damaged Care crew delighted the audience with their display. The success of the event stemmed from the efforts of hardworking individuals from the NJ ACP Chapter and Club MED leadership. A warm thank you to the performers, organizers, and everyone that attended!
---
Leadership Day 2011
Heather Platt, M.D. Van Pham, M.D.
ACP Leadership Day took place on May 24-25, 2011 in Washington D.C. New Jersey showed a strong presence with a coalition of eleven ACP members from Medical Students, Associates, and Fellows of the ACP.
The headquarters for Leadership Day changed this year to the Liaison Hotel just a few blocks from Union Station and a 10-minute walk to the Capitol. A great location!!
Day 1 was filled with the buzz of excitement by the first-time attendees. For veterans who did not initially have enough buzz, Bob Doherty never fails to inspire and to renew the charge about the critical aspects facing Internal Medicine Physicians.
In the afternoon, we were briefed by Dr. Mary Wakefield from the Health Resources and Services Administration about the outlook for the primary care workforce. She detailed the proven success of two programs, the National Health Service Corps, and Training in Primary Care Medicine, which is the only federal support program for primary care training and education.
We next heard from Dr. Nancy Nielsen from the Center for Medicare and Medicaid Innovation and Dr. Mark Miller from the Medicare Payment Advisory Commission. They spoke about pilot programs that are currently in process and about a few that are coming down the pike. With the patient-centered medical home, the emphasis on efficiency and quality outcomes is more than ever present, and CMS is looking for ways to measure, assess, and of course, reimburse-a hot topic, indeed. Of course, the other hot topic that came up during the day was Accountable Care Organizations. When they opened the room for questions, the pulse of the room was quick and relayed a sense of anticipation for this new working entity.
Primed and ready for Day 2, the New Jersey Coalition mapped out the day's meetings with our Senate and Congressional representatives. We split into two groups to cover the geographical spread, and all were thankful we wore comfortable shoes. We met with nearly every representative from the state. We carefully explained our concerns and issues that were so critical for Internal Medicine. We spoke about the need for innovative health care plans at the state level, the critical reform needed for Medicare payments to recognize the value of primary care, and the desire to lower costs of defensive medicine with a non-economic damage cap. While our concerns were met with sympathy and sometimes even empathy, the words "debt ceiling" and "appropriations" crept into every conversation. None of us at the time understood how critical and how heated a topic like this would become. We came to understand that while most agreed on providing support for the programs that we endorse, the federal budget could not be balanced to provide funding unless a major change occurred, such as raising the debt ceiling. An incredible real-time political lesson had unfolded at our feet.
We moved from meeting to meeting through the cavernous and tortuous tunnels of the Congressional buildings. We ventured out into the ninety degree heat to cross Independence Avenue for one of the highlights of our trip, a meeting with Congressman Rush Holt (D-12). In an air cast for a tarsal fracture but moving nimbly nonetheless, he spoke candidly with us about our concerns. We thanked him for his ongoing support. He explained to us the difficulties facing our federal government and the absolute need for Internal Medicine physicians to continue to be represented strongly.
Leadership Day once again proved to be incredibly educational and inspiring. For more information about Leadership Day and other advocacy events, please visit the ACP website at www.acponline.org. Please, consider attending Leadership Day 2012!