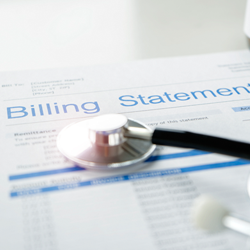 Issue: Ensure fair physician compensation, including annual inflation adjustments, and policies that support physicians' transition from fee-for-service (FFS) to value-based models of care.
Why Action is Needed
Medicare beneficiaries' access to care is increasingly being put at risk by a flawed payment system. Medicare payment rates to physicians for care they provide to America's older adults have not just failed to keep up with inflation for more than 20 years but have actually been cut on an annual basis in recent years. In addition to a lack of inflationary updates, each year physician practices face arbitrary payment cuts due to budget neutrality requirements in the annual fee schedule that, unless addressed in a comprehensive way, will continue to plague physicians in the years to come. These flawed policies are contributing to staffing shortages and service limitations that potentially result in longer wait times or other disruptions impacting patient care.
Congress should also develop policies to ensure that physicians are able to transform their practice away from a fee-for-service (volume based) model to value-based models that incentivize the quality and outcome of care delivered to patients. In 2015, Congress passed the Medicare Access and CHIP Reauthorization Act (MACRA) creating a new physician payment model designed to reward physicians based on the value of care provided to patients and offer incentives for physicians to practice in value-based alternative payment models. There remains, however, growing concern that MACRA has fallen short of shifting payments away from a predominant FFS model to value-based care.
ACP's Position
We continue to urge Congress to ensure that the Medicare Physician Fee Schedule (MPFS) provides physicians with positive and stable payment updates consistent with the Medical Economic Index (MEI) that adequately reflect the increased costs in their practice due to inflation. We ask Congress to improve the structural foundation of the MPFS and ensure that it accurately values the work of primary and cognitive care physicians. We also urge Congress to reform MACRA to ensure that it creates a value-based physician payment system and moves the needle toward achieving greater equity in the delivery of health care.
Call to Action
Support Congressional hearings to gain the input needed from all stakeholders to ensure that MACRA provides opportunities for physicians to deliver high quality care to patients based upon value-based payment models.
Support the implementation of HCPS code G2211, and not take any action, including congressional moratoriums, that would delay or halt implementation of the code on January 1, 2024.
Pass H.R. 2474, the Strengthening Medicare for Patients and Providers Act, which preserves access to care for Medicare beneficiaries by providing an annual inflation update equal to the Medicare Economic Index (MEI) for Medicare physician payments.