You are here
Employees Say It Best
Employees Say It Best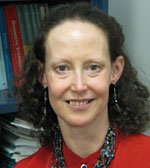 Aileen McHugh
Associate Publisher, Digital Business and Licensing, Publishing
At ACP since 2010
ACP not only encourages employees to maintain a healthy work-life balance, it also gives employees tools to do so, such as an on-site gym and yoga classes, an annual health fair, and a cafeteria that emphasizes nutritional foods.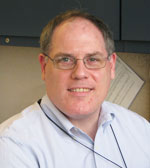 Dan Barron
Senior Web Application Developer/Architect, Digital Products
At ACP since 1992
As a software developer, I appreciate that ACP affords me many opportunities to work with a variety of modern technologies. I work with a terrific team of developers where everyone's ideas are welcomed and considered carefully, and I have the latitude to use my skills and expertise to help find the best solutions to a variety of challenges.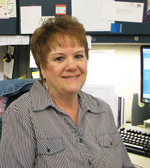 Denise Fanelli
Telephone Representative, Member & Customer Service
At ACP since 2000
I love talking and helping our doctors. Working in Customer Service provides me with a great learning experience and helps me turn negatives into positives. ACP is a wonderful company to work for-they care about their employees.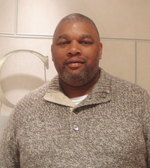 Eric Gause
Senior Support Analyst, Information Services
At ACP since 2001
ACP is technology driven, and for an IT person that is a plus. In order to provide the necessary support to staff you must have the tools, and the College makes that happen. ACP's IT team has been the best I've worked with in my 20+ plus years of working in IT. For me, the best part of working here is the camaraderie. At times, things can get a little crazy just like any other organization, but we come together to make it all happen without a hitch.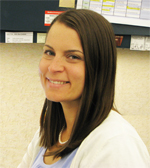 Lynn Masino
Senior Marketing Associate, Marketing
At ACP since 2005
Working in marketing is fun. I love that I can be creative on some days, and really dig into research and data on others. I also get to work with people across all departments within the College, which I really enjoy. ACP is a great place to work. The location is ideal, the benefits are excellent, and most importantly, the people I work with are wonderful.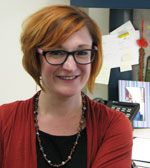 Meghann Williams
Administrator, Awards Program, Executive Office
At ACP since 2005
I love working for the ACP Awards Program because it touches almost every department and speaks to a wide variety of ACP members. I like having a job that is about celebrating the work of awesome doctors - I feel like I have the best job here.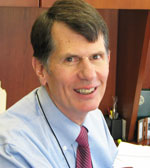 Patrick Alguire, MD, FACP
Senior Vice President, Medical Education
At ACP since 1998
Working for ACP has been the most challenging and fun experience of my medical career. My fellow employees are at the top of their game and my daily work is supported by their intelligence, dedication, and helpfulness.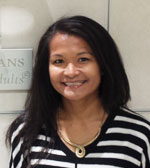 Sokphal Tun
Grant Coordinator, Center for Quality
At ACP since 2012
I enjoy working for a team that has the same goals and works well together. While our department is new, it's allowed me to grow, be challenged, and build on my previous skills.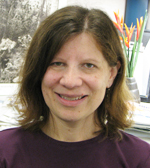 Stacey Butterfield
Associate Editor, ACP Internist and ACP Hospitalist
At ACP since 2006
Because medicine is always changing, I'm always working on, and learning, something new. It makes me feel good that the work I do may be helping internists to provide better care for their patients. And it certainly doesn't hurt that with a cafeteria and a gym downstairs, I hardly need to leave the building. When I do, I'm conveniently close to shopping, restaurants and other services.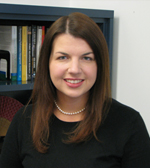 Susan Koger
Supervisor, Membership Programs, Membership Development
At ACP since 2004
Over the last 10 years, the College has provided me with numerous opportunities for both career advancement and career enrichment (tuition assistance toward graduate school, interesting in-house learning workshops, travel opportunities, etc.). ACP cares about its employees, and employees care about each other. It is a truly special place to work.