You are here
ACP Startup Advisors Network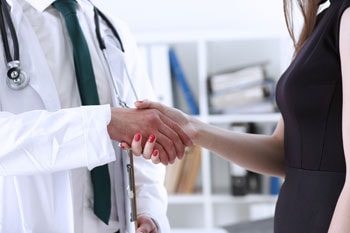 In this new program, ACP brings ideas from startup companies to an expert panel of member physicians who provide feedback and guidance to help transform the practice of medicine through innovation.
How ACP Members Can Get Involved
Join the ACP Startup Advisors Network and offer guidance to startup companies developing new technologies related to internal medicine. Members' real-world experience can help entrepreneurs develop products which will improve the effectiveness or efficiency of medical care, and design solutions that will work for physicians and patients.
Being an ACP Startup Advisor will be intellectually stimulating and professionally rewarding. Advisors will benefit by:
Being among the first to learn about new digital health applications before they are widely distributed
Shaping new technologies to meet physicians' and patients' needs
Having the opportunity offer feedback that is valued and respected by entrepreneurs
The Startup Advisors Network will be on-call to respond to entrepreneurs selected by ACP. Feedback may be given virtually or through conversations, and network members can devote as much or as little time as they choose. This is a free service for both ACP members and selected startup companies.
All introductions between entrepreneurs and ACP Startup Advisors will be managed through a secure online discussion forum for this group only, and advisors' private contact information will not be shared. Advisors are free to unsubscribe to a specific startup's message stream at any time.
How Startup Companies Can Apply
The ACP Startup Advisors Network is a free resource for entrepreneurs to get practical feedback and advice from internal medicine physicians in a wide variety of practice settings across the US. Participants include general internists in outpatient (primary care) and inpatient settings, as well as medical subspecialists. The Network is intended as an advisory resource during the product development and market introduction stage, so ask questions and encourage advisors to implement the product on a "free trial" basis. The Network is not intended to be used as a sales channel.
Startups complete a brief application and provide a pitch video describing the product/service. ACP staff review applications for relevance to the Startup Advisors Network participants and the need for feedback. Entrepreneurs who are accepted into the network will have access to advisors for 90 days, with extensions possible depending on the project. ACP staff will monitor connections between advisors and entrepreneurs and proactively encourage introductions if needed.
The Network is confidential and secure. All introductions between entrepreneurs and ACP Startup Advisors will be managed through a secure online forum for this group only, and entrepreneurs' private contact information will not be shared with anyone. Discussions about the product will not be viewable to other startups participating in the network. Once a company has established a relationship with one or more ACP Startup Advisor(s), communications can continue in a manner and frequency mutually agreeable to all parties.
Application information coming soon.